Sheikh Hasina is Iron Lady of Asia – Who Leads the Country of 17 Crore People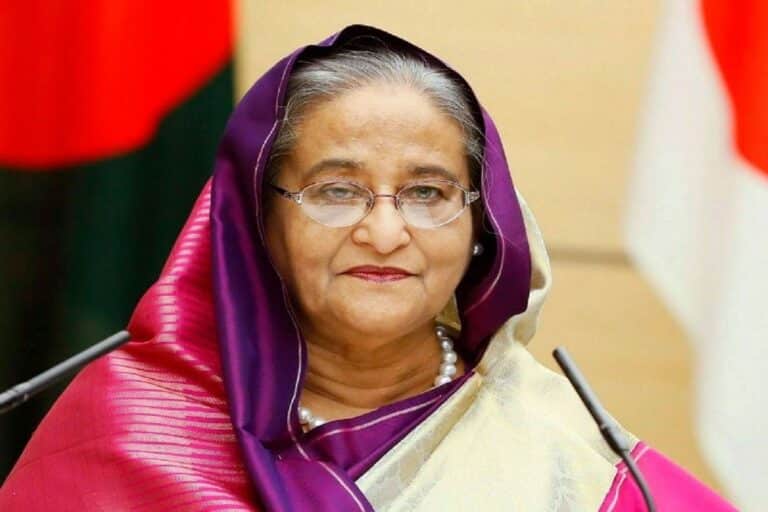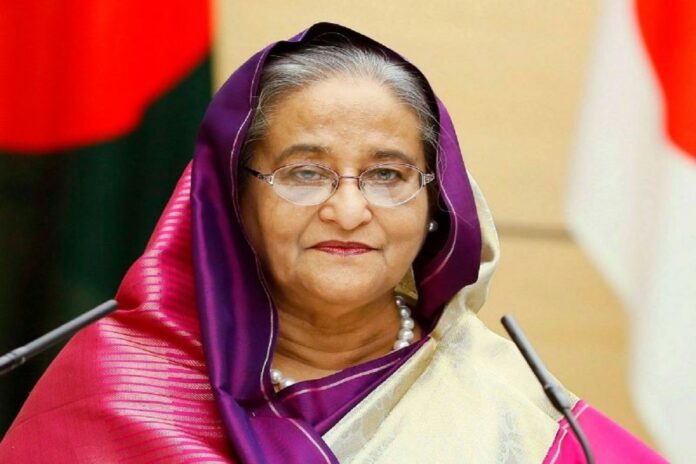 Listen to the Podcast:
Bangladesh's "iron lady" Sheikh Hasina won a historic fourth term as prime minister, making her the country's longest-serving leader. Her fans credit her for the country's impressive economic growth, but her opponents see her as an authoritarian who shut down the Opposition.
Hasina, the daughter of Bangladesh's founder Bangabandhu
Sheikh Mujibur Rahman
, won the 11th general elections with a landslide. However, the opposition called the elections "farcical" because of the violence that killed 18 people, making it one of the deadliest elections in the country's history.
The leader of the Awami League, who is 71 years old, ran against the Jatiya Oikya Front (United National Front), which was led by Kamal Hossain, who is 80 years old, went to Oxford, and used to be the foreign minister.
Khalida Zia, the leader of the Bangladesh Nationalist Party (BNP) and former prime minister, who is currently serving a 17-year sentence for corruption, has been disqualified from participating in the upcoming elections. This decision comes as a blow to Zia, who has been a fierce rival of the individual in question.
Sheikh Hasina, the current Prime Minister of Bangladesh, was born on September 28, 1947, in Tungipara, a town located in northern Bangladesh. At the time of her birth, Bangladesh was known as East Pakistan. Hasina is the eldest of five children born to her father, Rahman, who was the first president of Bangladesh.
In 1968, Hasina tied the knot with M A Wazed Miah, a nuclear scientist. In 2009, her husband passed away. The couple is blessed with two children, namely Sajeeb Wazed Joy and Saima Wazed Hossain Putul. 
After displaying a keen interest in politics during her academic years, Hasina assumed the role of leader for the Awami League subsequent to the devastating assassination of Rahman, his spouse, and their three sons in 1975.
Sheikh Hasina
, who was living in self-exile with her husband in India, was elected as the president of the Awami League in 1981. She has held the position ever since.
After six years of living in exile, she finally made her return home on May 17, 1981. In 1983, an alliance was formed by Hasina with the aim of removing military dictator Hussain Muhammad Ershad from power. 
In 1990, Hasina and Zia's BNP formed an alliance to overthrow the military dictator. However, their partnership was short-lived as they later became rivals. Their ongoing feud has been dubbed the "Battle of Begums" by the public.
For the past 28 years, there has been a long-standing and bitter rivalry between Hasina and Zia, the 73-year-old widow of military dictator Ziaur Rahman. They have alternated in power and have been known for their contentious relationship. 
In 1996, Hasina secured her first term as prime minister by defeating her long-standing opponent Zia. However, Zia later regained power in 2001.
She has made history by becoming the first democratically elected prime minister of the country to complete a full term in office. 
In 2008, Sheikh Hasina secured a resounding triumph and resumed her position as the Prime Minister. In an uncontested election, she secured her third term as prime minister in January 2014, as the BNP chose to boycott the polls.
Since 2009, she has been at the helm of power, overseeing an impressive economic growth of over six percent annually. 
Under her leadership since 2008, Bangladesh has experienced a significant threefold increase in per capita income. In 2017, the country's gross domestic product (GDP) reached USD 250 billion and experienced a growth rate of 7.28 percent.
The garment industry has become a significant contributor to the economy, employing approximately 4.5 million individuals. 
Bangladeshi Prime Minister, Sheikh Hasina, has received accolades from her supporters for her efforts in combating Islamist extremists. This comes after a group of five homegrown terrorists attacked a cafe in Dhaka in 2016, resulting in the death of 20 hostages, including one Indian.
In addition, she initiated the trials of the influential Islamist opposition for their involvement in crimes committed during the 1971 independence war. 
Despite her success in holding an uncontested general election in 2014, critics have labelled her as an authoritarian.
Critics have levelled accusations against her, claiming that she has suppressed opposition voices and established a political landscape dominated by a single party in Bangladesh. 
Bangladesh's current Prime Minister, Hasina, has made history by securing a fourth term in office – a feat that no other leader in the country has achieved since its inception in 1971. 
Subscribe to Our Latest Newsletter
To Read Our Exclusive Content, Sign up Now.
$5/Monthly, $50/Yearly