Explore the Possibilities of Manifest Season 5 [With All Latest Updates in 2023]
Listen to the Podcast:
Will there be a Manifest season 5? We investigate the idea and discuss the show's history on other networks. Manifest has been one of the most intriguing entertainment stories of the past few years, both on and off-screen.
The show, which was produced by Warner Bros. Television, was abruptly canceled by its distributor, NBC after the season three finale aired. It was then acquired by Netflix for Manifest season 4, the first part of which was released on November 4.
Manifest recounts the return of the passengers of Flight 828 five and a half years after the jet was declared lost. Melissa Roxburgh, Josh Dallas, J.R. Ramirez, Luna Blaise, Ty Doran, Parveen Kaur, Matt Long, Holly Taylor, and Daryl Edwards are among the cast members.
Is Manifest Season 5 Coming or Not?
The first ten episodes of the first portion of Manifest season 4 are currently accessible on Netflix. In addition, the second installment of Season 4 will be released on June 2, 2023. Hence, it is only logical that fans want to know when Manifest season 5 will premiere and how the story will progress.
We're sorry to shatter your bubble, but it is extremely improbable that Manifest season 5 will be produced and broadcast. Several indicators indicate that Manifest will not return for a fifth season. With the yet-to-be-released second portion of Manifest season 4, however, fans will be able to say a fond farewell to the show.
Read More: Loot Season 2
Manifest Season 5 Quick Info
| | |
| --- | --- |
| Season:  | Manifest |
| No. of Seasons: | 4 |
| No Of Episode: | 52 (season 1-4) |
| Status: | Canceled |
| Script Writer:  | Jeff Rake, MW Cartozian Wilson |
| Director: | Jeff Rake |
| Genre:  | Drama, Supernatural |
| Cast: | Melissa Roxburgh, Josh Dallas, Athena Karkanis |
| Production: | Compari Entertainment, Jeff Rake Productions, Universal Television, Warner Bros. Television |
| Producer: | Cathy Frank, Laura Putney |
| Music: | Dany Lux |
| Country of Origin: | United States |
| Origin Language:  | English |
| Available Languages:  | English |
| Next Season Release Date: | Canceled |
| Available On: | Netflix |
Manifest Season 4 Part 2 Release Date
Although there is likely to be no Manifest season 5, viewers will still have reason to celebrate with part 2 of season 4. Fans must be aware that just part 1 of Manifest season 4 has been released as of November 2022. In addition, Manifest Season 4 Part 2 will be released in the early months of 2023 for those who demand more of their favorite show. After this, it is likely that the show will end and not be renewed. Fans of the show must already be aware that Manifest Season 2 Part 2 is available exclusively on the streaming service Netflix.
Read More: Moon Knight Season 2
Why was Manifest Canceled Originally?
Uncertainty surrounds the precise motives, although it appears ratings had a role. Beginning its run, the sitcom averaged 10 million viewers each night on NBC, which aired it on the highly competitive Monday 10 p.m. time slot. The number dropped to three million viewers per episode when the third season debuted. Yet, according to Deadline, this was the network's linear television program with the greatest ratings.
Curiously, shortly after Warner Bros. TV, the owner of the production rights, began peddling the show around, NBC explored reacquiring it. The cancellation was announced just hours before the renewal option expired, but after seeing the #SaveManifest movement on Netflix and social media, the network undoubtedly reconsidered its decision. Netflix prevailed in the discussions, despite their initial rejection of Manifest season 4.
Manifest Season 5 Expected Storyline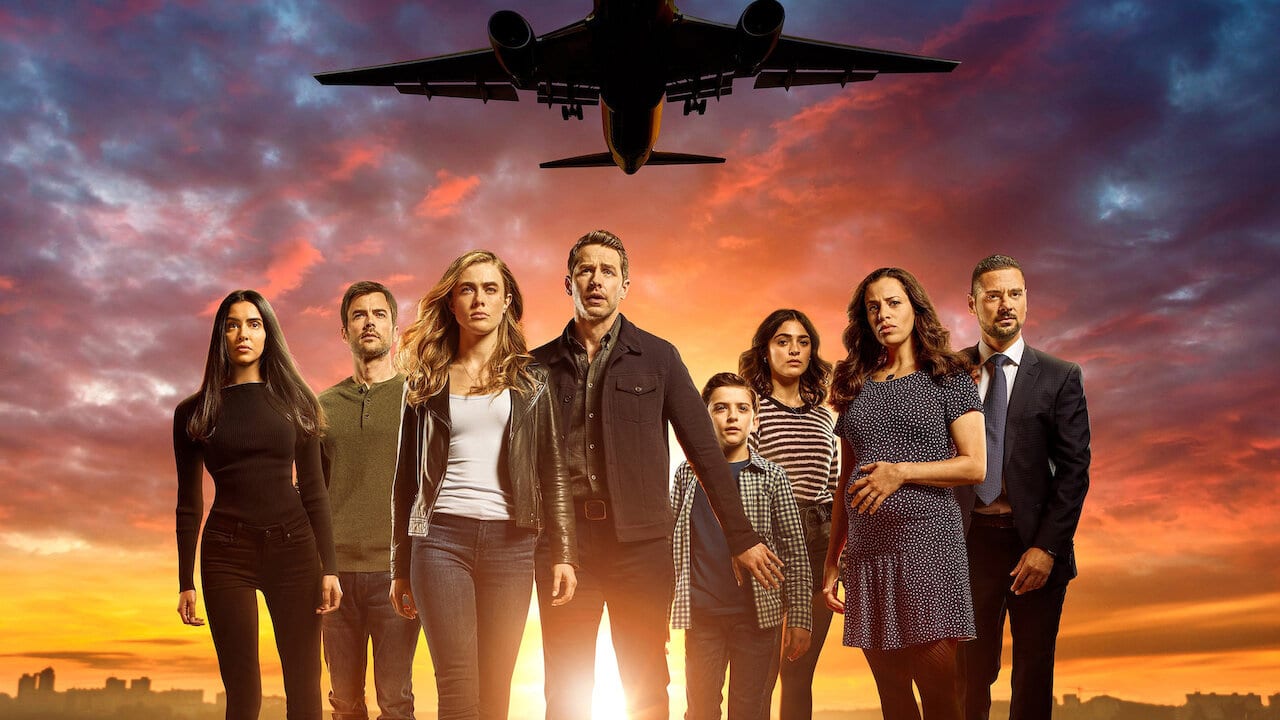 Flight 828 of Montego Air experiences severe turbulence as it travels from Jamaica to New York City. As the plane lands at Stewart International Airport in Newburgh, New York, NSA deputy director Robert Vance notifies the 191 passengers and crew that they had been gone for more than five and a half years. The passengers experience what are known as "callings" — guiding voices and glimpses of future events — when they reenter society and begin to realize that their lives and relationships have changed.
Manifest seasons 1 and 2 debuted on Netflix prior to the conclusion of season 3, and because of their immense popularity, they instantly ascended to the top of the US Netflix rankings. Despite the fact that this gave viewers hope that Netflix could save the show, the series was not renewed. Two months after its debut on the streaming service and after breaking streaming rating records, Netflix announced that it would not renew Manifest season 5 and would instead air only the fourth and final season. With 20 episodes, about twice the usual amount, in its most recent season, which premiered on November 4, 2022, it seems likely that the majority of the actors will return.
Read More: Taboo Season 2
Manifest Season 5 Trailer Updates
Late in September 2021, Hulu and Peacock canceled the show. The Manifest season 4 will be it's last. In the last season, Jeff Rake will continue to be in charge of the show. Executive producers for the new season include Robert Zemeckis, Jack Rapke, Jacqueline Levine, and Len Goldstein. Hence, a trailer for Manifest Season 5 will not be released.
Nonetheless, the first trailer for Manifest season 4 was released on August 28, 2022, an important day for fans of the show. Netflix published a longer trailer on September 24.
Also Read: The Power of Manifestation
Manifest Season 4 Review and Rating
Rating
If you have never watched the series and are interested in its quality, I can assure you that it is rather good! The show has a decent IMDb rating of 7.1/10 and a Rotten Tomatoes average audience rating of 70%. Thus, this show is included in my list. If you're still on the fence about viewing it, consider what others have said about it.
Oh my god, I enjoyed this episode much. Really kept me on the edge of my seat throughout the duration. At times, it appeared that a great deal was occurring, but it was also tremendously enjoyable. Only the first four seasons of the show are available on Netflix, so let's hope they add the fifth season soon. If you want to know what Amazfeed thought of this show, you should provide it with a score of 6.5 out of 10.
Review
As I saw the previews for this program, I became quite eager and anticipatory. Nonetheless, I did not anticipate such a strong emphasis on science fiction themes. This resembles Lost or another application that operates in a similar manner, as others have mentioned. I anticipated that the majority of the presentation would be devoted to recalling the experiences of the passengers as they readjusted to their prior lifestyles and struggled to come to terms with the numerous events that had occurred over the previous 5.5 years. The focus seems to be divided more than I would want, but let's be honest: if this had occurred in real life, the government, scientists, and everyone else would be following them every step until a solution was discovered. Let's face it.
I intend to watch this program a minimum of one or two additional times. If things continue to deteriorate, that will be the end of it. Still, I believe it has a good possibility of continuing for at least a few seasons and sustaining our interest over that period.
Read Also: Moon Knight Episode 4
Manifest Season 3 Ending Explained
In the third season finale, one of the most popular characters on the program passed away. In the Manifest season 3 finale, Michaela, a police officer, saved Angelina, a passenger on Flight 828 whose religious and overprotective parents had kept her locked away in their home. After being rescued, Angelina joined a gang of survivalist radicals who believed that Ben was a sign of the imminent end of the world.
In the Manifest season 3, Angelina persuaded that Eden was her guardian angel, and abducted Ben and Grace's daughter. After stabbing Grace to death, she then fled with Grace's child. At the conclusion of Season 3, a passenger on Flight 828 murdered Grace.
In an interview with TV Line, Jeff Rake indicated that he always intended for Grace to die at this point. Grace dies at the midpoint of the series. After selling Manifest to NBC for a six-season run, Jeff Rake and the production firm hoped that another network would pick up the show.
Read Also More: Disney Plus New Shows in April 2023
Conclusion
Prior to the conclusion of season three, seasons one and two were added to Netflix, where they immediately rose to the top of the United States Netflix popularity rankings. Fans hoped Netflix would salvage the show, but Netflix declined to continue the series. Netflix has not renewed Manifest season 5 and has only shown its fourth and final season two months after the show's debut on the streaming site and after it had broken streaming ratings records. The majority of the cast is anticipated to return for the final season of Manifest, which will premiere on November 4, 2022, and will consist of 20 episodes, which is nearly double the typical amount.
Frequently Asked Questions (FAQs) about Manifest Season 5
How Many Episodes Will Be There In Manifest Season 5?
According to reports, the last season of Manifest will have a total of 20 episodes. Soon after the creators of the program posted the promotional video, this news came out. On November 4, 2022, Netflix put out the first episode of this show.
Is Manifest Worth Watching?
The audience decides how good a show is based on how many stars it has and what people have said about it, and then they start watching it.
So, if you want to watch Manifest, don't think twice; just start watching it. Both IMDb and rotten tomatoes have given it a lot of good reviews and high ratings.
Subscribe to Our Latest Newsletter
To Read Our Exclusive Content, Sign up Now.
$5/Monthly, $50/Yearly