When will be Legacies Season 5 Renewed or Canceled? [Latest Updates]
Listen to the Podcast:
The Vampire Diaries spinoff Legacies was canceled after its fourth season. Since then, a great deal has been revealed regarding the cancelled Legacies season 5 plot. Legacies, the second TVD spinoff following The Originals, was markedly distinct in tone and purpose. 
Instead of focusing on adults portraying adolescents or just adults, the ensemble of Legacies was decidedly younger. The plot centred on the kids of the Salvatore School facing off against a variety of opponents in a monster-of-the-week fashion.
Legacies' ratings continued to decline, and in the midst of the Warner Bros.-Discovery merger, it was decided to terminate the show after its Legacies Season 4. But this does not indicate that Legacies season 5 was not already in the works. Julie Plec, the creator of the TVD universe, and many Legacy writers have confirmed there were definitely concrete ideas for a Legacies season 5 story arc since the show's demise. 
Legacies Season 5 Quick Info
| | |
| --- | --- |
| Season:  | Legacies |
| No. of Seasons: | 4 |
| No Of Episode: | 68 (seasons 1-4) |
| Status: | Canceled |
| Created by: | Julie Plec |
| Genre:  | Drama, Romance, Supernatural |
| Cast: | Danielle Rose Russell, Quincy Fouse, Matthew Davis |
| Production:  | CBS Television Studios, Warner Bros. Television |
| Music: | Stereo |
| Country of Origin: | United States |
| Origin Language:  | English |
| Available Languages:  | English |
| Next Season Release Date: | Not Yet Confirmed |
| Available On: | Amazon Prime Video, Hulu, The CW Network |
Why was Legacies Season 5 Canceled?
There are rumours that the show was canceled due to the sale of the CW. Due to the arrangement, further major projects are being canceled.
The fans and the creative team were unwilling to let go. In an interview with Entertainment Weekly, the show's executive producer and co-creator Julie Plec stated, "What I felt at the time was concern for the hundreds and hundreds of people who'd just lost their jobs across three of my shows. We produced 331 episodes of television, and a number of people who worked on season one of Vampire Diaries worked on Legacies Season 4. Throughout the course of these three events in Atlanta, we were able to form a lovely family. It's sad to think that it's already vanished."
Julie Plec suspected the show would not be renewed. The primary actress, Danielle Rose Russell, informed The Observer that the producer gathered with them during the filming of the finale.
"I came back to town for a short time and made it a point to say farewell to everyone, which I greatly appreciate because it wasn't possible otherwise."
Read More: Lucifer Season 7
Legacies Season 5 Plot
The CW's Legacies chronicles the narrative of Hope Mikaelson, daughter of Klaus from The Vampire Diaries and The Originals. The Salvatore School for the Young and Gifted in Mystic Falls, Virginia, is where a cast of characters must band together to combat monsters and existential threats. The audience watches as Landon (Aria Shahghasemi) falls in love with Hope despite the odds being stacked against them.
In The Vampire Diaries and The Originals, Hope's enrollment in The Salvatore School for the Young and Gifted enables her to carry on the legacies of those who came before her. Like many other students with supernatural skills, Hope struggles to manage hers, but the school remains a safe sanctuary where she may learn without fear of ridicule.
Hope is a Tribrid, which means she has blood from vampires, werewolves, and witches. Landon stabs the show's main antagonist Malivore to death in Legacies Season 4. (whose body had been possessed by Malivore). Its emotional gravity forces her humanity to shut off. From that point forward, viewers may anticipate significant changes for the remainder of the series; Hope will never be the same.
Read Also: Legacies Season 2
Legacies Season 5 Cast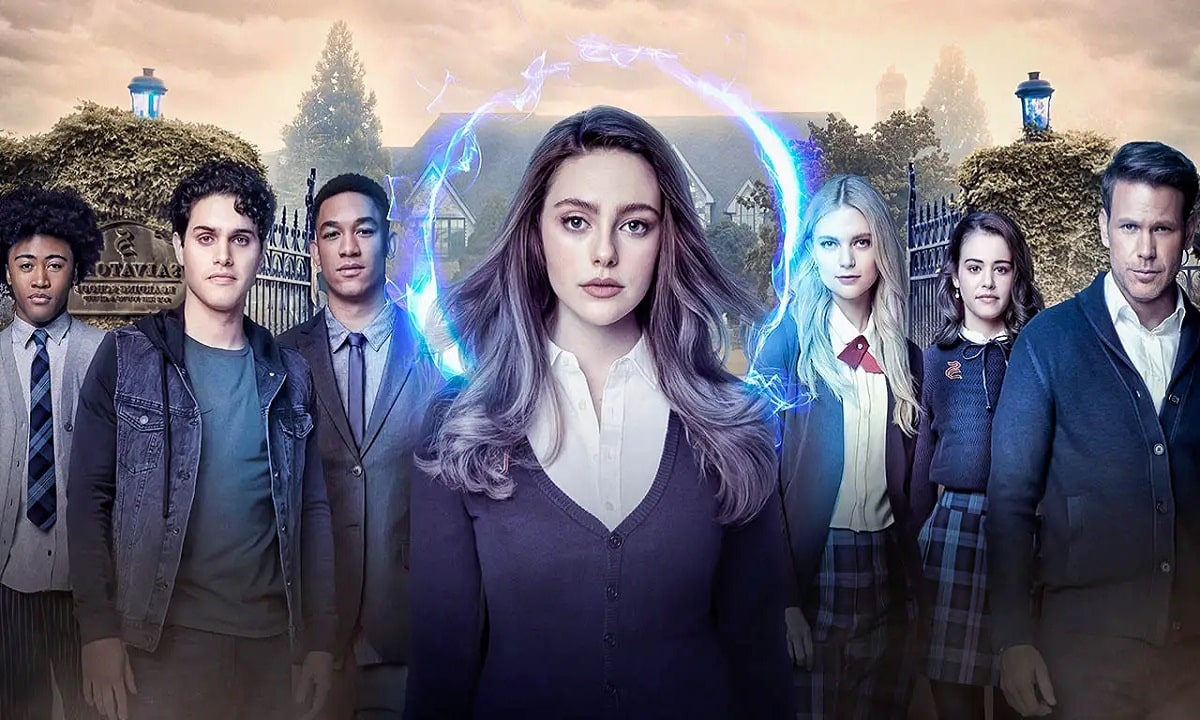 Since the series has been canceled, the previous season's cast must have reprised their roles.
Danielle Rose Russell as Hope Mikaelson

Aria Shahghasemi as Landon Kirby

Matthew Davis as Alaric Saltzman

Kaylee Bryant as Josie Saltzman

Jenny Boyd as Lizzie Saltzman

Quincy Fouse as Milton "MG" Greasley

Chris Lee as Kaleb Hawkins

Ben Levin as Jed Tien

Leo Howard as Ethan Machado

Zane Phillips as Ben
How Can Legacies Story Continue?
There are actual plans for a Legacies season 5 tale, but it does not exclude it from being told in a different medium. The popular teen vampire shows Buffy the Vampire Slayer decided to continue their story in the form of a comic. In addition to the spinoff series Angel, which continued the vampire slayer's story after Buffy concluded in 2003, there was also the Buffy comic book series.
Audiences are constantly yearning for more Julie Plec content, and there is no reason why Legacies season 5 couldn't be adapted into another medium. No one was pleased when Legacies was canceled, despite its declining ratings. According to the Legacies season 5 plot outline, the show may have explored further paths. Hence, the writers of Vampire Diaries could consider adapting Legacies to a different medium in order to satisfy the people.
Also Read: All American Season 6 Renewed
Will there be a Legacies Spin-off or Movie?
It's wonderful news for vampires, werewolves, and supernatural junkies. Plec appears fully dedicated to reviving the franchise in a different form.
Plec stated confidently in the same EW interview, "There will be another one." We're a little depressed and will take a break, but there are more concepts. There is additional work.
According to her explanation, the concept for this new version has germinated for quite some time. "We had a strategy to keep the franchise airing till the next installment, which exists in our heads but not yet on paper," Plec stated. Following the conclusion of The Originals, Russell joined Legacies to reprise her role as Hope.
Legacies Season 5 Budget
The budgets for Legacies season 5 have not yet been announced. The star makes the show a success. There is no consideration of the story's budget. Each season of the series receives millions of views and is placed in a popular category.
The show became popular in the first season and received 7.3 IMDb ratings; subsequent seasons likewise received high ratings. Seasonal ratings of eight are anticipated since the creators devote much effort to Legacies season 5.
Read Also More: Best Vampire Series of All Time
Legacies Season 5 Rating & Reviews
Rating
If you have never watched the series and are interested in its quality, I can assure you that it is rather good! 7.4/10 is a respectable IMDb rating, and the average audience rating on Rotten Tomatoes is 77%. Thus, this show is included in my list. If you're still on the fence about viewing it, consider what others have said about it.
Reviews
Overall, I find the characters and plot engaging. In addition, I find the script engaging. My main issue is whether or not they can continue it for Legacies season 2. Would they make the next one less emotional and more action-oriented? Since it was the premiere season.
It lacked a strong sense of mythology, which was only hinted at in the filler episodes. Occasionally, it may be tedious to observe, but it can also be hilarious. I hope that in the following season, they will furnish, clean, and polish it. Even more, it appears as it did in the first season.
Also Read More: Downton Abbey Season 7
Frequently Asked Questions (FAQs) about Legacies Season 5
Is Caroline in Legacies Season 5?
Caroline was last seen in The Originals Legacies season 5 when she said goodbye to Klaus before his death. In the season finale of legacies, she finally visited Mystic Falls after long years. After Alaric retired as headmaster of the Salvatore Academy, Caroline was chosen to succeed him.
Why did Kaylee Bryant leave the show Legacies?
According to Cinemablend, the actress left the program, not because of bad blood with her co-stars but rather because she landed a role in The Locksmith, a Ryan Phillippe thriller. Bryant's 2021 casting led to her exit from Legacies.
Where to Watch Legacies Season 5 Online?
Legacies 1,2,3,4 Seasons are currently available on Netflix, iTunes, Google Play, Amazon Prime Video, and Vudu.
Could Netflix pick up Legacies?
After the show was cancelled in May 2022, the Legacies season 4 ending came out on June 16, 2022. Legacies seasons 1-3 are currently available to stream on Netflix in the United States. The end of the show is sure to make people want to watch it again.
Subscribe to Our Latest Newsletter
To Read Our Exclusive Content, Sign up Now.
$5/Monthly, $50/Yearly