Hohem Releases iSteady MT2 Camera Stabilizer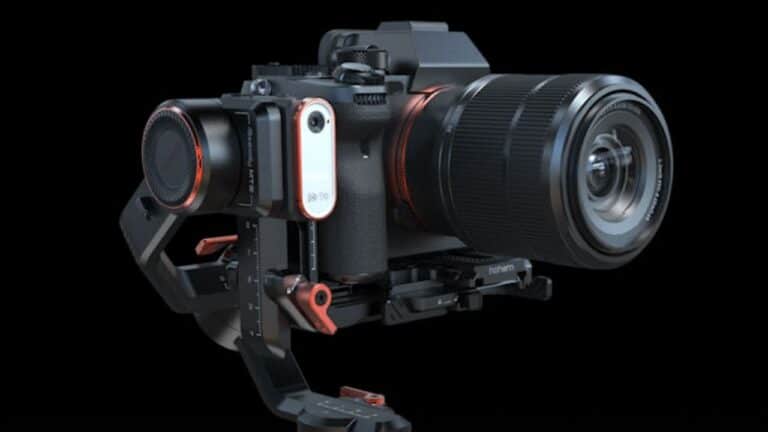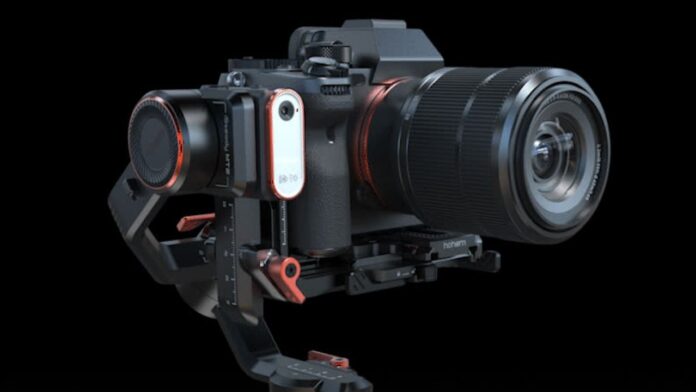 Hohem, a pioneer in advanced imaging stabilization technology, is excited to announce its latest innovation, the Hohem iSteady MT2 – a transformative 4-in-1 camera stabilizer. This milestone event is scheduled for July 10. According to Hohem, the iSteady MT2 is a professional orthogonal 3-axis camera stabilizer, embedded with the advanced iSteady 7.0 Anti-Shake Algorithm, ensuring superior image stability and precision in every shot. It introduces a unique Intelligent Filming feature with a magnetic AI Tracker, a first in camera stabilizers, allowing for independent AI tracking without the necessity of Bluetooth or app connectivity. With these features, the iSteady MT2 will streamline the way professionals and enthusiasts capture and create visual content.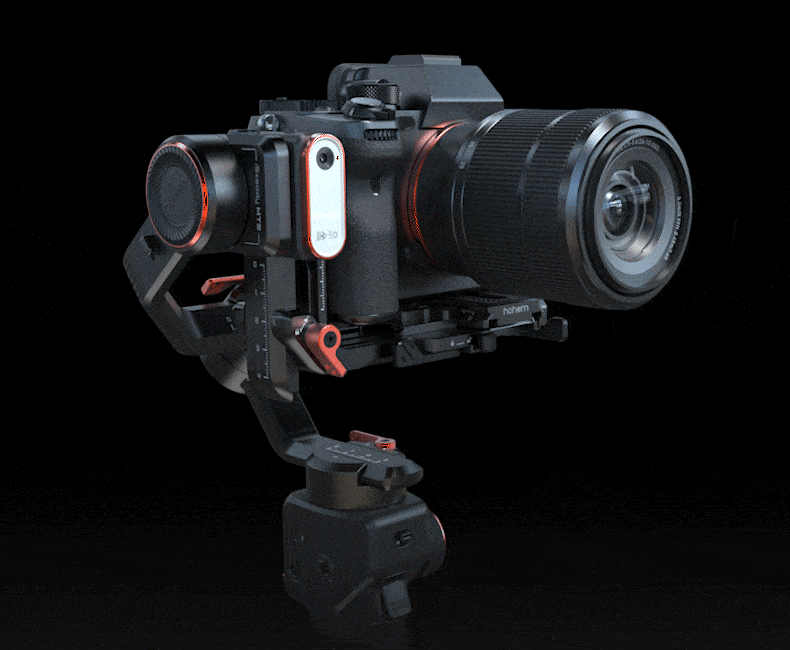 Founded in 2014, Hohem has become a global leader in gimbal technology. This prestigious high-tech company excels in independent technical development, production, and sales. Hohem's impressive portfolio includes high-performance intelligent image stabilization systems, and an array of innovative smart stabilizer products and solutions. Their dedication to innovation has consistently equipped users with superior imaging capabilities and intuitive user experiences.
So, what can we expect from Hohem iSteady MT2? Let's delve into its intelligent design.
Magnetic AI Tracker for Intelligent Filming
Currently, many smartphone stabilizers from various brands come with a follow-up function. However, there are few options that offer this feature for cameras. Additionally,  to activate the tracking function on most smartphones or camera stabilizers, users are required to download a specific app and rely on the provided app to access the follow-up feature. However, Hohem iSteady MT2 changes the game with its integrated magnetic AI tracking.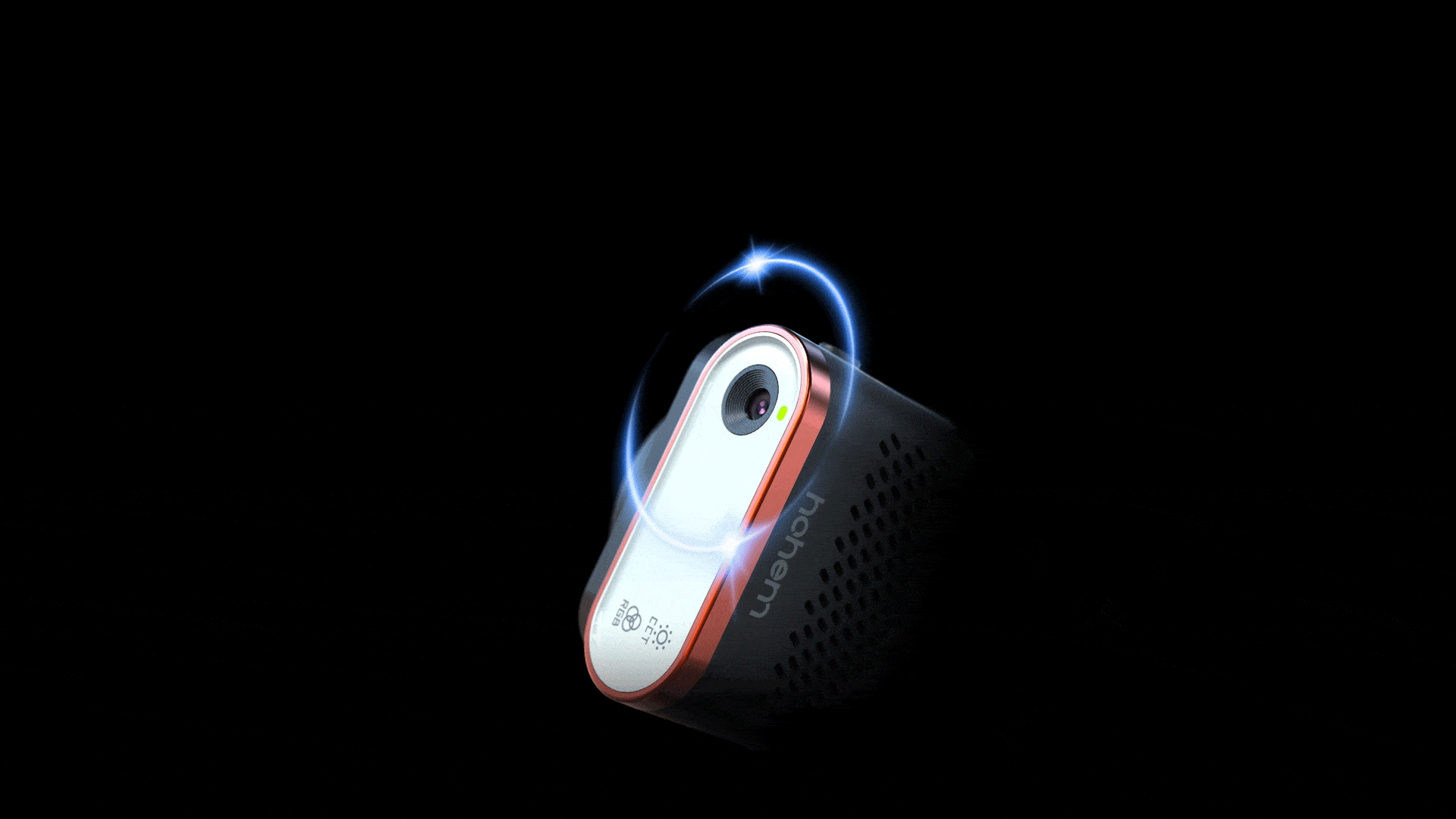 The magnetic AI vision sensor integrated into Hohem iSteady MT2 brings unparalleled precision and accuracy to camera tracking. By leveraging advanced AI technology, this sensor enables the stabilizer to intelligently detect and follow subjects with remarkable efficiency. Whether you're capturing fast-paced action or tracking a moving subject, Hohem iSteady MT2 ensures that your camera stays locked onto the target, delivering smooth and professional footage.
Specifically, Hohem iSteady MT2 allows for adjusting the position of the human subject with gesture control. For instance, when shooting around a human subject, a simple "OK" gesture is all it takes to start the follow-up function, and it can be used with any app for tracking. This feature is particularly user-friendly for various purposes, such as selfies, subject-centered shooting, and live streaming. 
Multi 4.0 Quick Release for Screen Switching
Given the increasing popularity of short video platforms, there is often a need to shoot vertical screen videos. Filming circumstances may necessitate a swift switch between vertical and horizontal screens. During filming, situations may arise requiring a switch between vertical and horizontal screens. While other brands of camera gimbals often require a considerable amount of time to switch between horizontal and vertical orientations, the MT2 accomplishes this transition swiftly and efficiently in 3 seconds. Its Multi 4.0 quick release revolutionizes the way users adapt their filming setups, allowing for screen switching without any hassle.

Gone are the days of time-consuming adjustments or cumbersome equipment rearrangements. With Hohem iSteady MT2, filmmakers and content creators can effortlessly transition between horizontal and vertical filming modes with just a few simple maneuvers. This remarkable design empowers users to adapt to different shooting scenarios on the fly, unleashing their creativity and capturing content from various perspectives.
The Multi 4.0 quick release adopts strictly to the Arca-Swiss system, ensuring swift and efficient switching of photographic accessories. This standardized approach not only saves time but also enhances the overall user experience. The L-shaped quick-release bracket also makes your camera or smartphones easier to switch between horizontal and vertical orientations.
This innovative system also exemplifies Hohem's commitment to providing innovative solutions that simplify the filmmaking process. By streamlining the screen switching process, Hohem iSteady MT2 enables users to save valuable time and focus on capturing with ease. Whether you're shooting for professional purposes or creating content for social media, this camera stabilizer delivers unmatched efficiency and flexibility, making it an indispensable tool for professional filmmakers.
4-in-1 Compatibility for Multiple Devices
Hohem iSteady MT2 is designed with users in mind, providing an incredibly user-friendly experience. Its compatibility with different shooting devices allows content creators to seamlessly switch between their preferred equipment without any limitations. 
Whether you prefer the professional quality of a camera, the convenience of a smartphone or a compact camera, or the ruggedness of an action camera, Hohem iSteady MT2 ensures that you can capture smooth and stable footage regardless of your chosen device. Furthermore, Hohem iSteady MT2 exhibits extensive compatibility with a diverse array of camera brands, including Sony, Canon, and Nikon.

Hohem iSteady MT2 also boasts an impressive load-bearing capacity, upgraded to 1.2kg, making it incredibly versatile and compatible with a wide range of filming equipment.
Another outstanding feature of Hohem iSteady MT2 is its lightweight design. Weighing only 653g, it is approximately one-fifth lighter than other four-in-one stabilizer products available on the market. This exceptional weight reduction doesn't compromise its performance, providing you with a comfortable and agile filming experience. With Hohem iSteady MT2, you can focus on your creations without the burden of heavy equipment, enabling you to capture stunning shots with ease and precision.
As we inch closer to the release date, it's clear that Hohem's iSteady MT2 is set to make waves in the world of camera stabilizers. Stay tuned for the official unveiling on July 10, and prepare to witness a new era in content creation, enabled by Hohem's relentless innovation and dedication to quality.
Subscribe to Our Latest Newsletter
To Read Our Exclusive Content, Sign up Now.
$5/Monthly, $50/Yearly