Hightown Season 3 – What Can We Expect from the Crime Drama?
Listen to the Podcast:
If you're searching for a series that examines the war on drugs, drug use, addiction, and murder in the United States, you've found Hightown season 3. It is one of the captivating programs that depicts the brutal reality of addiction, drugs, and all the factors that lead to crime.
The series is regarded as one of the best crime programs starring Monica Raymund on the Internet. Fans of prominent television series have taken to social media to express their fixation on the new trend in their favourite shows: drug use, addiction, and murder. The series emphasizes the relationship between the problem and contemporary American society. 
The streaming site Starz has done a commendable job of presenting difficult subject matter in such a subtle manner that Hightown has effectively dragged itself on for two seasons, with a Hightown season 3 about to knock on our doors. Here's everything you need to know if you're an eager devotee anticipating all the possibilities of the upcoming season. 
Will Hightown Season 3 Ever Happen?
Hightown season 3 is assuredly happening, according to our knowledge. In reality, production was completed months ago. Starz officially renewed the program for a third season on March 1, 2022, according to Starz Original Programming President Kathryn Busby:
"'Hightown' is an incredible program, and we are ecstatic that it has been renewed for a third season. We are excited to return to Cape Cod to see our iconic characters battle their past mistakes and new adversaries in the dangerous underworld beneath this idyllic location."
Production began roughly two months later, and although it took a while to complete, it has been months since filming concluded. Starz has remained silent regarding a potential release date.
It's unusual, given that Hightown doesn't require extensive CGI, special effects, or other challenging post-production work, for it to take so long to produce. Fans predicted it would debut in early 2023, but we're already in March with no trace of Hightown season 3. Starz has already disclosed the complete release schedule, so it is certain that it will not be available in March.
The most recent report regarding when Hightown Season 3 will premiere was published by TVLine, which stated that "the Monica Raymund-led "Cape Cod" drama will return in the second half of 2023."
Read More: Loot Season 2
Hightown Season 3 Quick Info
| | |
| --- | --- |
| Season:  | Hightown |
| No. of Seasons: | 2 |
| No Of Episode: | 18 (season 1-2) |
| Status: | Pending |
| Director: | Rebecca Cutter |
| Genre:  | Crime, drama |
| Cast: | Mike Pniewski, Riley Voelkel, Tonya Glanz |
| Production:  | Jerry Bruckheimer Television |
| Producer: | James Oh, Jeremy Beim, Donna Bloom, Dale Williams |
| Music: | Dave Porter |
| Country of Origin: | |
| Origin Language:  | English |
| Available Languages:  | English |
| Next Season Release Date: | Not Yet Confirmed |
| Available On: | Starz |
Hightown Season 3 Release Date
As of April 2023, the release date for Hightown season 3 is unknown. With network president of original programming Kathryn Busby bestowing praise on the show.
We know that filming occurred in the second half of last year, so we anticipate that the series has been completed and that post-production is currently proceeding. A recent TVLine report, however, indicated that there may still be a bit of a wait, with "the back half of 2023" being the most probable release window.
Read More: Moon Knight Season 2
Hightown Season 3 Expected Plot
Jackie Quinones, a former National Marine Officer who enjoys alcohol, drugs, and wild parties, is the primary character of the show. In the course of her investigation into the death of an opioid addict, she discovers a lifeless corpse, prompting her to reflect on her own life choices. This compels her to evaluate her lifestyle choices and piques her fascination regarding the woman's cause of death.
Hightown season 2 of the program examined the contrast between Cape Cod's idyllic summer beauty and its desolate off-season state. With the aim of combining justice and compassion, the protagonist struggles to address the situation as toxicity spreads throughout her neighbourhood. She is overburdened and finds it difficult to keep up with such a large influx.
It is anticipated that the upcoming season will address the cliffhanger ending of the previous season and how the infected neighbourhood escapes peril. The season will also likely depict Jackie selecting sobriety and embracing the opposite lifestyle. 
Read More: Taboo Season 2
Hightown Season 3 Cast Speculation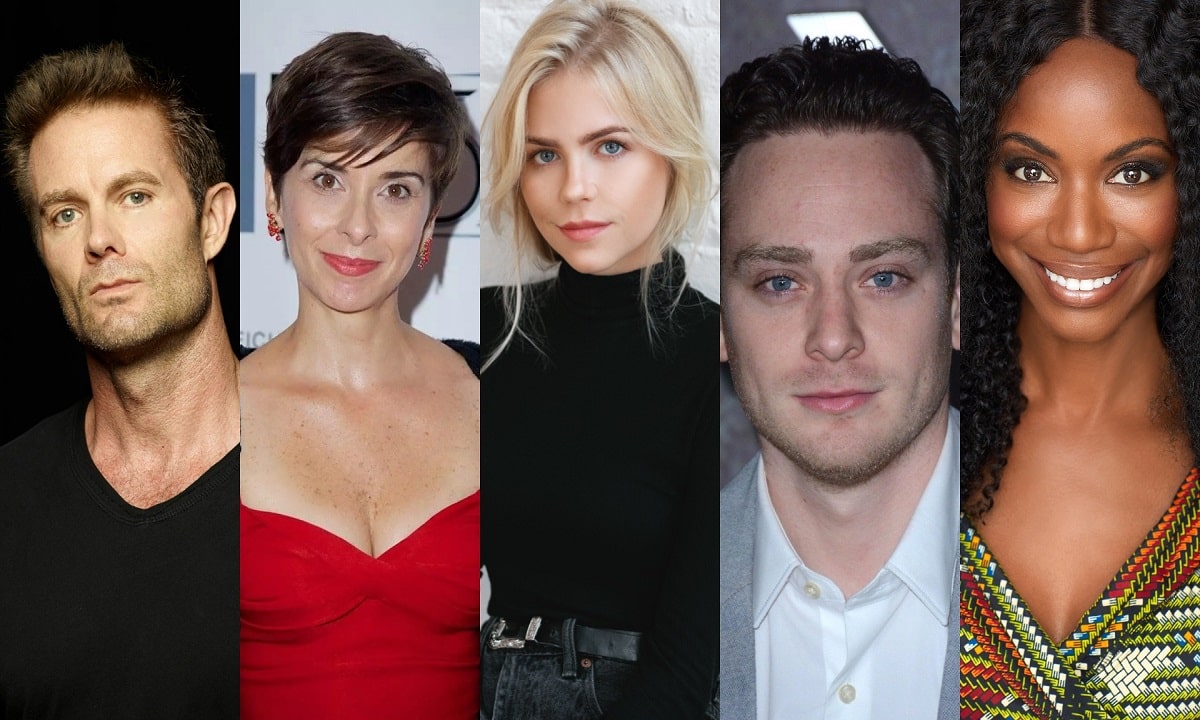 The principal cast members of Hightown, including Monica Raymund, are expected to return for Hightown season 3, with Garret Dillahunt, Jeanine Serralles, and Kaya Rosenthal among the confirmed new additions.
Monia Raymund will return for Hightown season 3 as Jackie Quinones, whose investigations serve as the series' focal point. Alongside Amaury Nolasco as drug magnate Frankie Cuevas Sr. and Atkins Estimond as Cuevas' lieutenant Osito, Dohn Norwood and James Badge Dale are anticipated to return as narcotics officers.
In June 2022, Deadline announced new cast members, including Garret Dillahunt and Michael Drayer as new narcotics dealers. Ellie Barone will portray a missing girl with whom Jackie becomes enamoured, while Kaya Rosenthal will portray a rookie officer working with Ray.
The possible Hightown season 3 cast list includes:
Monica Raymund as Jackie Quiñones

James Badge Dale as Det. Ray Abruzzo

Dohn Norwood as Alan Saintille

Atkins Estimond as Osito

Garret Dillahunt as Shane Frawley

Riley Voelkel as Renee Segna

Amaury Nolasco as Frankie Cuevas Sr.

Ellie Barone as Veronica

Taja V. Simpson as Janelle

Jeanine Serralles as Rachel

Kaya Rosenthal as Sarah

Michael Drayer as Owen Frawley
Where to Watch Hightown?
Hightown is an original Starz production; therefore, it is available exclusively on the Starz streaming platform, with subscriptions starting at $8.99 per month. The first two seasons are currently available, and we'll keep you apprised of the Season 3 release date.
It provides you with sufficient time to watch the first two seasons if you haven't already. Believe me; the program is significantly better than its 6.8/10 IMDb rating suggests.
Read Also More: Moon Knight Episode 4
Conclusion
A highlight of the show is the subject's complexity, which gives the characters a lasting value and lends authenticity to the genre. We expect Hightown season 3 to be brighter and to resolve all of our questions with the same amount of action and drama. 
Subscribe to Our Latest Newsletter
To Read Our Exclusive Content, Sign up Now.
$5/Monthly, $50/Yearly