Google Pixel Event 2023: What to Expect and How to Watch [Detail Guide]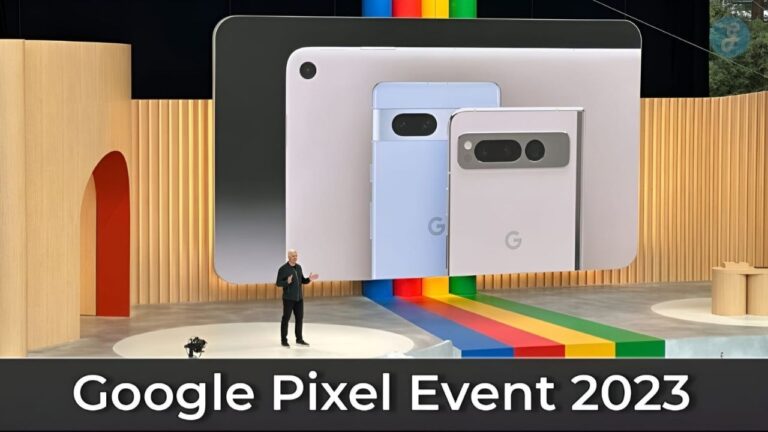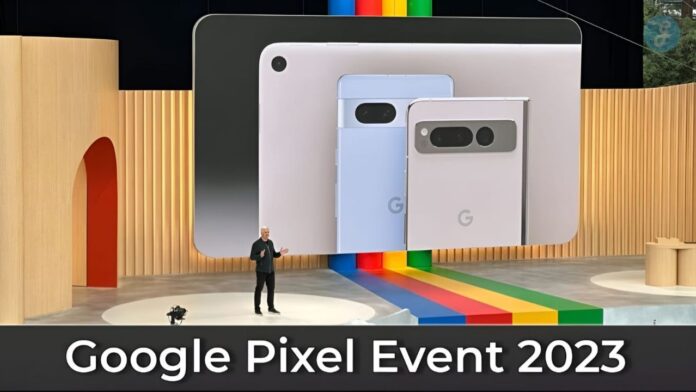 Are you looking for the latest information on Google Pixel Event 2023? The upcoming event will take place on October 4, 2023, and will likely introduce new devices from Google. If you're wondering what exciting products are coming up or where to watch the event live, then this guide will tell you all that and more! Get an inside look at what could be the highlights of Google's next big reveal — their Made by Google 2023 event.
Let us guide you through all the expected features, teasers, and announcements leading up to one of tech's hottest events!
Content Highlights
The Google Pixel 8 launch event is set to take place in New York City on October 4, 2023, at 10 a.m. Eastern Time.
Potential features of the new Pixel 8 include an enhanced OLED display, 5G capabilities, water resistance, and Magsafe wireless charging support.
The new Pixel Buds Pro has improved sound quality with active noise cancellation capabilities and color options such as Bay Blue and Porcelain for a more stylish look when paired with the upcoming Google Pixel 8 phones.
Android 14 may offer users potential improvements in device speed & responsiveness along with extended 5G connection support, advanced encryption technology, virtual assistant capability & more!
Google Pixel 8: What to Expect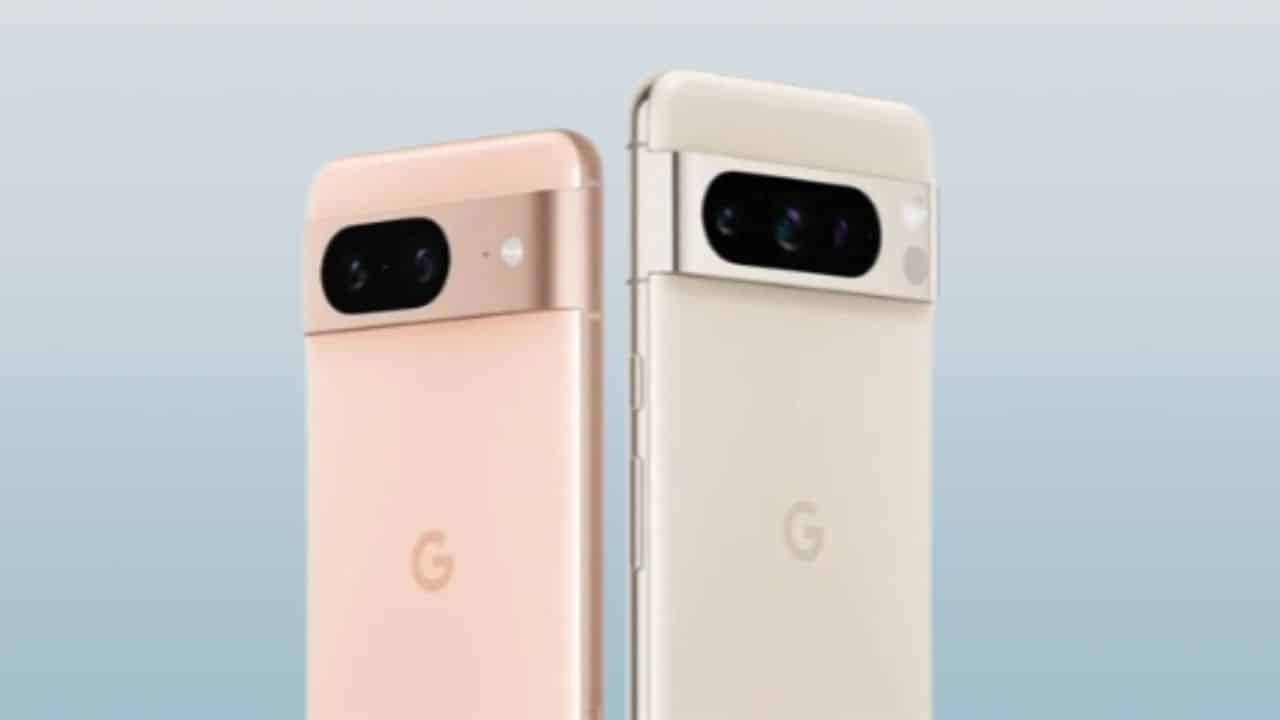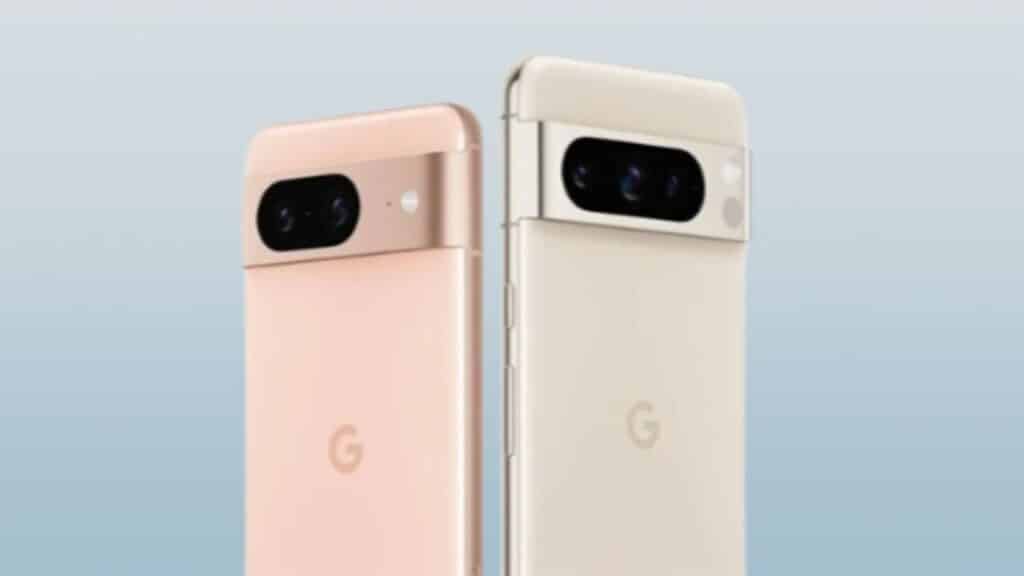 This year's event may bring word of Wednesday's highly anticipated Google Pixel 8 launch date, along with reports of possible new features and upgrades, as well as any relevant leaks and rumors.
Launch date and location
The Google Pixel 8 launch event is set to take place in New York City on October 4, 2023. Holding such a significant event in one of the world's most important cities speaks volumes for how much Google expects from this product unveiling and could hint at its potential impact on the tech industry.
The structure of NYC makes it an ideal destination for a massive tech-focused conference like this – there will be ample space to hold talks, host public events related to the products, and offer special deals during launch week (which begins on October 12).
This wide range of variables ensures that dedicated fans and casual observers can get something out of their experience attending or viewing the presentation. Moreover, people worldwide can access proceedings via live streams provided by media outlets covering the event, ensuring no one misses out on all the new features that will surely be dynamic enough to make big waves as they arrive!
Possible new features and upgrades
The upcoming Google Pixel 8 is expected to feature the latest 5G capabilities, along with improved cameras and water resistance. It also unpacks a vivid OLED display and an updated form factor.
Rumors suggest that Tensor G3 chips will be embedded in the Pixel 8, which are predicted to deliver faster performance and increased battery life. There have been speculations of the upgraded flagship introducing a time-of-flight sensor for augmented reality applications. In addition, recent leaks indicate that 3D face recognition technology could also make its way into the device.
Leaks and rumors
Numerous leaks have been circulating about the Google Pixel 8, ranging from possible new features to more minor upgrades. Reports suggest that a thermometer feature will be built into the device, indicating temperature readings on demand.
There has also been speculation about a water-resistant design and wireless charging capabilities. Rendered images of what appears to be the Pixel 8 have been revealed online, appearing similar to previous models apart from subtle differences.
Leaks have suggested color options, too, including Blue "Sorta Sage" and Red "Oh So Orange." In addition, reports indicate that 3D Depth Sensing will appear in front and rear cameras, while specifications like 6GB RAM are also expected.
Pixel Watch 2: First Look and Features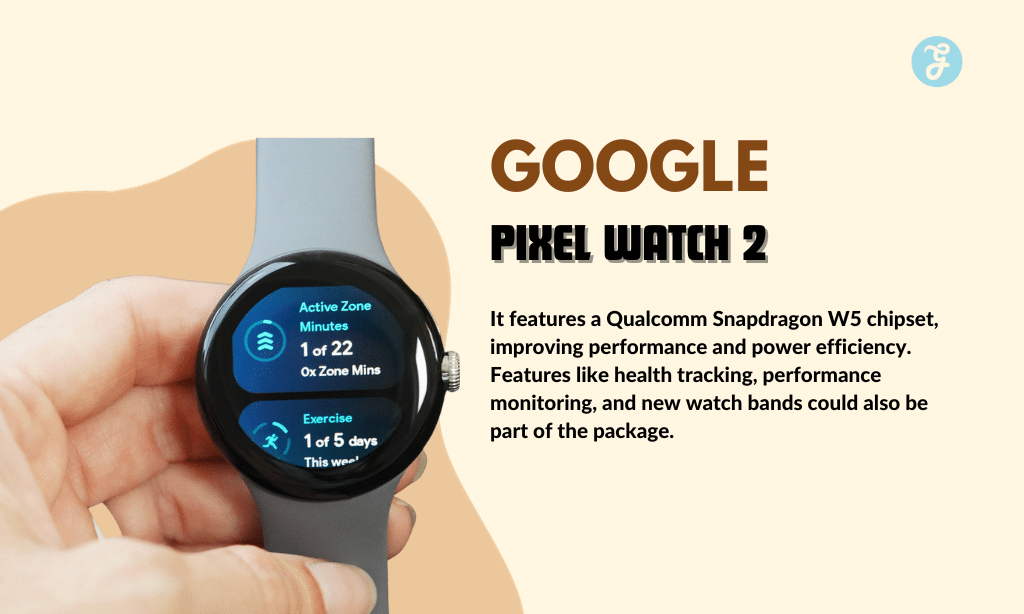 Get a first look at the Pixel Watch 2, which has been rumored to boast an enhanced design and be loaded with increased functionality.
Teaser images and videos
The Google Pixel Event 2023 is generating significant excitement and anticipation, thanks to the abundance of teaser images and videos of upcoming products that have been released by Google.
One such product is the highly-anticipated second generation of their Pixel Watch, with its lead-up video clips providing sneak peeks into a brand new design complete with crowns, sensors, and vibrant color combinations.
With many consumers eagerly awaiting release news on this device, these teasers offer tantalizing glimpses of what they can expect in terms of features should it launch next year. These videos are responsible for increasing consumer hype leading up to the event as viewers explore all the potential improvements that could make way during its reveal.
The teasers bring along more excitement and give people insight into how powerful artificial intelligence has become, allowing smart devices like watches to utilize rich health data tracking tools to keep users healthy while on the go.
Enhanced design and functionality
The Pixel Watch 2 is expected to have some major upgrades over the original model. It features a Qualcomm Snapdragon W5 chipset, improving performance and power efficiency. The design of the watch is also rumored to be very similar to that of the first Pixel but with more advanced technology inside. Features like health tracking, performance monitoring, and new watch bands could also be part of the package. Battery life improvements are also anticipated when compared to its predecessor.
Additionally, users can expect enhanced integrations through Google's AI technology, such as Google Assistant functionality for voice commands and controlling other devices easily and seamlessly using their wristwatches.
Pixel Buds Pro: What's New?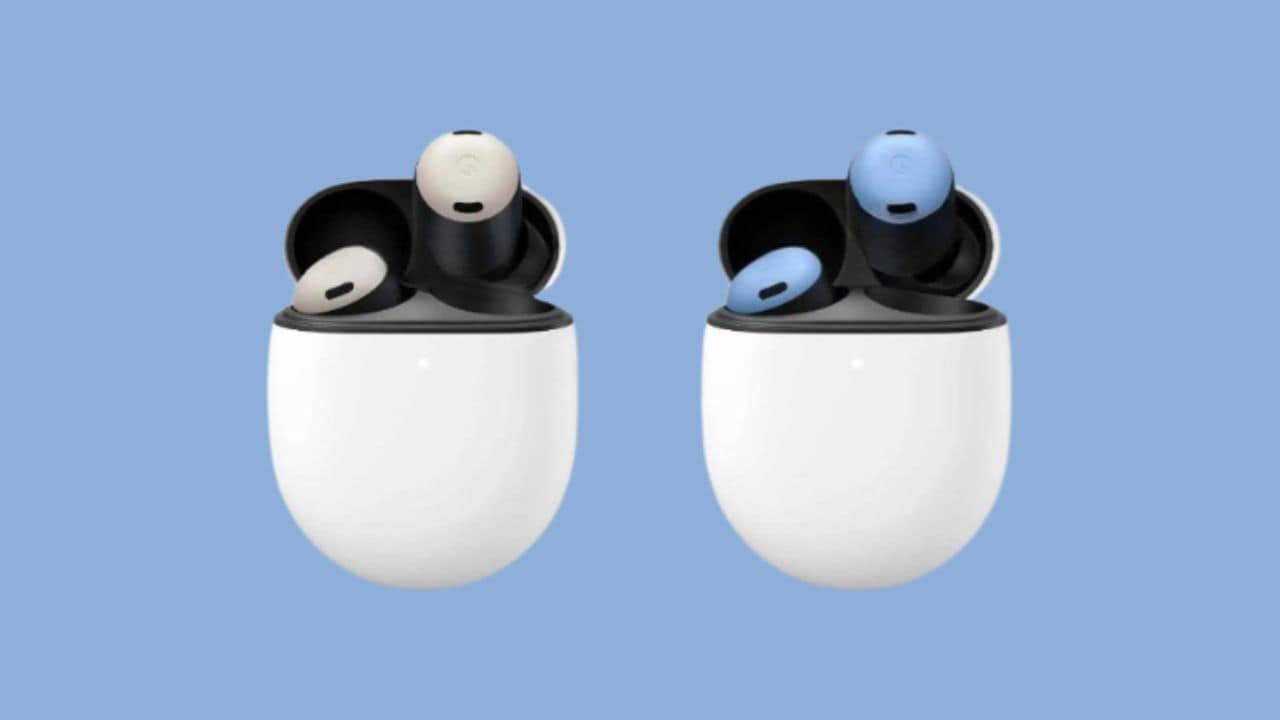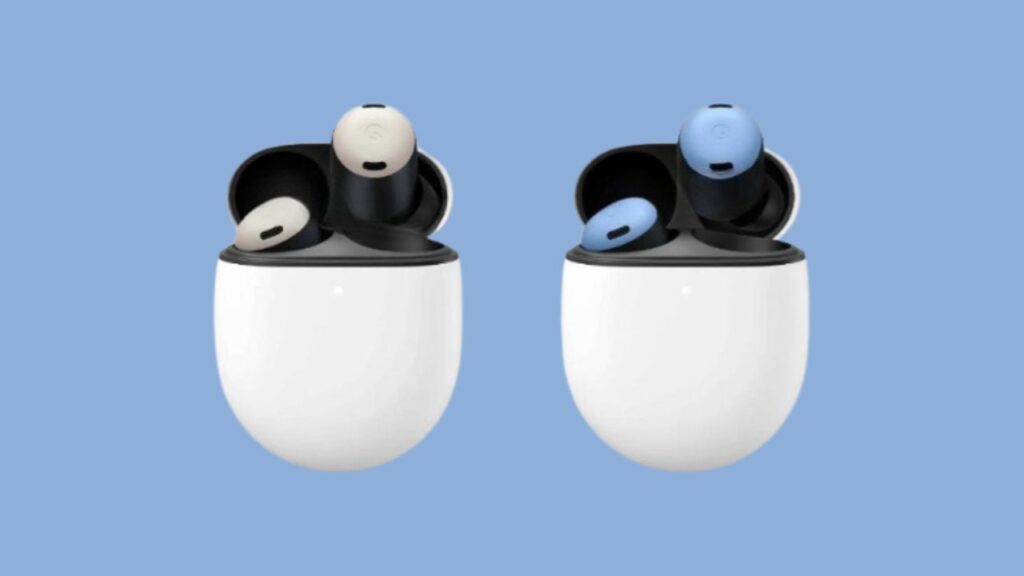 Rumored improvements include enhanced sound quality and noise cancellation, the potential for new color options, and integration with Google Assistant.
Improvements in sound quality and noise cancellation
The Google Pixel Buds Pro have many features that make them unique in the world of wireless headphones. Users will benefit from advanced driver technology, offering improved quality and fidelity and powerful active noise cancellation capabilities designed to reduce ambient noise levels and enhance speech clarity in any environment.
The earbuds feature speakers with an adaptive EQ that automatically adjusts based on your surroundings for superior sound quality no matter where you are. Additionally, each earbud houses three mics, including a dual-beamforming microphone array specifically tuned to pick up voices more clearly, even in loud situations or busy environments.
All this helps to provide users with crystal-clear audio and improved call quality wherever they go!
Possible new color options
The new Google Pixel Buds Pro are said to feature a wide range of updated color options suited for all tastes. Among the rumored colors, two exciting new additions are Bay Blue and Porcelain.
It is believed that these colors were specifically designed to provide stylish matching options when paired with the soon-to-be-released Google Pixel 8 phones as part of a coordinated look.
Such attention to detail ensures that users can express their own unique personal style while staying up-to-date on all the latest tech gadgets from Google. If confirmed by Google at their upcoming event in 2023, this could drastically change how people think about pairing technology accessories against other items in an outfit or kit bag.
Enhanced integration with Google Assistant
The new Pixel Buds Pro offers an enhanced integration with Google Assistant, revolutionizing how users interact with their devices. With hands-free access to recurrently used features, such as Maps and Translate, users no longer have to perform cumbersome app switches or manually search for a voice command every time they need assistance.
The noise cancellation technology in these buds also reduces background noise for improved sound quality while taking instructions from Google's AI assistant, ensuring accuracy when executing user requests.
Taking into account its seamless multi-device connection and superior audio production capabilities, it is clear that Google has taken huge strides forward towards optimizing its products within the earbuds space with this latest release of Pixel Buds Pro— making them some of the best available on today's market right now.
Android 14: The Latest Operating System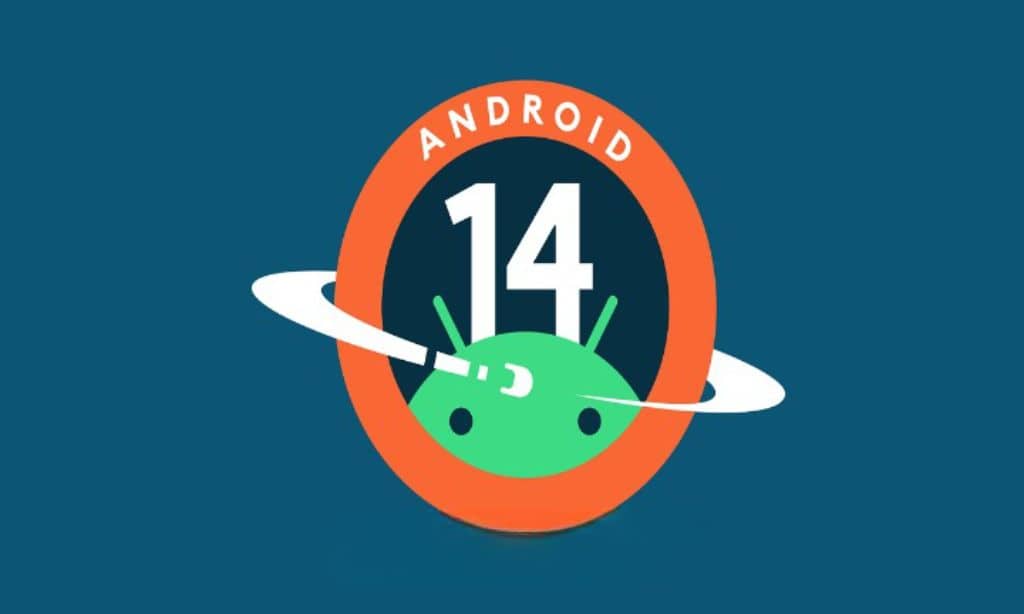 Get an overview of the latest Android operating system, with rumored features and potential compatibility with new Google devices. Check out this article for the full scoop!
Rumored features and improvements
Expected advancements in the camera of the Pixel 8 include an ultra wide-angle lens, Dual Exposure controls, Portrait Blur adjustments, and Night Sight improvements.
Google Assistant integration is said to be faster and smarter than ever, with improved connectivity options between devices.
Alongside security features like advanced encryption technology, Android 14 may introduce a native Time-limiting API tool that will allow users to set limits on their app usage progress for better focus management.
Further enhancements might come in razor-sharp audio quality as it is speculated that Google Pixel 8 will incorporate tunable parameters for noise cancellation via its speakers and microphones.
Potential compatibility with new Google devices
The upcoming Google Pixel Event 2023 may bring exciting news on the compatibility of Android 14 with new Google devices such as the much anticipated Pixel 8, Pixel Watch 2, and Pixel Buds Pro.
With this operating system upgrade comes better performance for these latest tech gadgets — including improved battery life — and a slew of useful features tailored to enhance user experience.
Potential improvements in device speed and responsiveness, additional customization options, enhanced privacy and security measures, extended 5G support, and smoother integration with other Google services are among some of the great benefits that users can look forward to if their newest technology is compatible with Android 14.
Additionally, new cross-device connections will enable customers to engage in more secure transactions across all major platforms – an invaluable feature created exclusively through those tight-knit integrations between one's various connected devices using this OS.
Google Pixel Event 2023: Other Potential Announcements
Google might surprise us with even more devices and features, so stay tuned to see what other exciting products we can look forward to!
Possible new Google Home devices
Google Home Max: An updated model of the original Google Home, offering premium audio performance with increased sound pressure levels and a sleek design.
Google Home Mini (2nd Generation): A more compact version of the Google Home featuring higher quality speakers and voice recognition technology for improved accuracy and responsiveness.
Google Home Hub: An interactive screen attachment to control connected smart devices in your home, along with helpful suggestions from the built-in digital assistant Google Assistant-powered by AI technology.
Smart Speaker With Camera: Featuring an attached camera for facial recognition security features as well as other advanced functions such as responding to spoken commands and recognizing objects in sight without users having to open applications or type keywords into text input boxes.
Updates on Google's AI technology
At the Google Pixel Event 2023, attendees will be able to learn more about Google's advancements in AI technology. Through their deep understanding of information and efficient use of generative AI capabilities, the brand aims to transform how search works and possibly revolutionize other aspects of technology that can benefit from artificial intelligence.
Previously showcased at Google I/O 2023, improvements were discussed on ways to make productivity tools even more user-friendly when it comes to aiding people with personalized recommendations and actions – all powered by Gemini AI.
The recent advances in this technology allow users not just to find answers but also receive timely guidance through predictive powers driven by English language processing algorithms which are applied to words when searched.
News on Google's involvement in the cryptocurrency market
Google made a major announcement at the Google I/O 2023 event regarding its involvement in the cryptocurrency market. This news caused an increase of more than 10% in the company's stock price, indicating potential interest and high hopes from investors for future projects within this area.
With this move, Google can take advantage of booming interest in digital currency markets – an industry again led by Bitcoin – while also developing its own competitor to help change how online payments are made around the world.
The announcement has opened up possibilities for using blockchain technology and cryptocurrencies to transform Google services such as YouTube Ads or Android Play Store purchases. It also shows that it invests heavily in long-term growth opportunities that could revolutionize online commerce.
How to Watch the Event
Understand your options for streaming the event online or attending in person.
Ways to stream the event online
Watching the Google Pixel Event 2023 is easy and convenient. Fans can stream the launch live on YouTube, Google's official streaming platform. Viewers can also watch through I/O, a dedicated online platform designed for watching Google events. You can watch the Google Pixel Event live through the video embedded below.
[Video Credits @Made by Google]
To make sure you don't miss out on any of the exciting announcements from Pixel 8, Watch 2, and Android 14, among others — simply tune in to either of these two reliable platforms at their scheduled broadcast times.
Additionally, viewers worldwide could watch on various social media sites such as Twitter and Facebook for free if they cannot access either YouTube or I/O.
Options for attending in person
Attending the Google Pixel Event in person can be accomplished if you are able to travel to New York City on October 4, 2023. Registration will be required and requires an approved application for participation; these details will become available closer to the event's date.
Attendees at the live event can expect exclusive opportunities that won't be available via streaming online or through omnichannel media outlets. It will surely have something special from Google's executives and product experts, so don't miss out!
Significance of the Event for Google
The upcoming Google Pixel event will be a pivotal step for the brand in demonstrating its product innovation's current state and future directions.
Implications for the future of Google's products
Google's upcoming Pixel hardware event in 2023 is set to revolutionize the tech industry with its lineup of new devices. This year, Google will unveil its latest flagship device, the Pixel 8 series, and a successor to last year's highly successful Pixel Watch model.
The Made by Google event is also expected to give us our first glimpse at Android 14, which could potentially come preinstalled on the new devices and showcase exciting advancements in AI technology that were first previewed during Google I/O earlier this year.
By introducing powerful yet sophisticated products such as these onto the market, Google can shape consumer expectations in areas such as design and performance for years to come. Significantly, we can expect advances compared to previous models since announcements made previously at other events like I/O are sure to result in further innovation, like with this release of custom wallpapers.
Impact on the tech industry
The Google Pixel Event 2023 has the potential to drastically affect the tech industry by introducing new devices and software developments that will shape the future of technology.
The unveiling of the Pixel 8 and 8 Pro is expected to introduce features such as enhanced integration with Google Assistant as well as improvements in sound quality and noise cancellation on the Pixel Buds Pro.
In addition, Android 14 is rumored to bring a wealth of new features, including compatibility with select new devices from Google. Furthermore, advancements in generative AI capabilities combined with Google's already deep understanding can revolutionize how search functions within their services.
Reactions and Analysis
Expert opinions and reactions to the new hardware and software releases from tech analysts will be closely followed by tech fans worldwide.
Expert opinions and predictions for the event
Google Pixel 8: Potential components of the phone include an OLED display, faster refresh rate, larger storage option of up to 512GB, improved waterproof capabilities, and 5G support.
Pixel Watch 2: Possibilities for the watch include a slimmer design with longer battery life. It is anticipated to have cellular connectivity as well as health sensors embedded in its frame.
Pixel Buds Pro: There are speculations that these earbuds will feature active noise cancellation along with superior sound quality compared to their predecessors. They may offer multiple color options as well.
Android 14: This version of Android is expected to be more secure and enable quicker loading time due to optimized RAM management, privacy features such as 'Incognito Mode' activated by default on certain apps & enhanced control over app permissions from users' end like location access, etc. In addition, it could also provide smoother multitasking capabilities within split-screen mode, allowing drag-and-drop actions between them.
Finally, there might be potential new announcements in terms of virtual reality/augmented accessories or products concerning the hardware or software domain from Google's end too!
Social media reactions
In the lead-up to the highly anticipated Google Pixel Event 2023, anticipation and excitement quickly spread across different social media platforms. As news of the event was shared, users began speculating on what could be announced on that day and started sharing their predictions.
Some were convinced that updates on Android 14's improvements would be revealed, while others predicted a much more exciting arrival in the shape of Google's own starter cryptocurrency coin – GYC.
This generated hype for those eagerly awaiting the event's reveal of new features and products. Although many were disappointed with some of these announcements skipping over major reveals, social media showed positive feedback about the improved design language featured in Pixel 7, which garnered considerable attention amongst tech enthusiasts from all over the world.
For example Twitter #GoPixel hashtag has reached millions of impressions along with live video streaming broadcasting by Facebook and YouTube supports as they made it convenient to follow Nintendo Direct-style livestreams filled with product information during an 8-hour long period starting at 3 a.m. ET/9 p.m. CET.
Frequently Asked Questions (FAQs)
If you have more queries about the Google Pixel event 2023, check the answers below.
1. When is the Google Pixel Event 2023?
The Google Pixel Event 2023 will take place on October 4, 2023, at 10 a.m. (Eastern Time).
2. What products will be featured at this event?
At this event, new and upcoming Google Pixel products may be revealed, including phones, laptops, tablets, and other Android operating system devices.
3. Will there be any live streaming of the event?
Yes, currently, it is expected that the event wil have a live streaming option on online platforms such as YouTube or Twitch for viewers who cannot attend physically. You can watch the event live through the video embedded in the upper section of this content.
4. Where can I get more information about the Pixel Event 2023?
For more information regarding the Pixel Event 2023, you can visit official websites and follow related sources on social media accounts such as @GooglePixelEvent2023 or subscribe to newsletters for updates directly from organizers.