How to Watch the Google Pixel 8 Event Live [Latest Updates]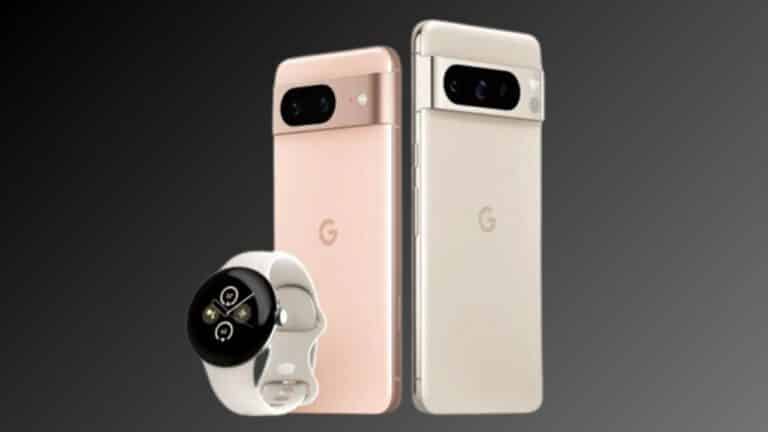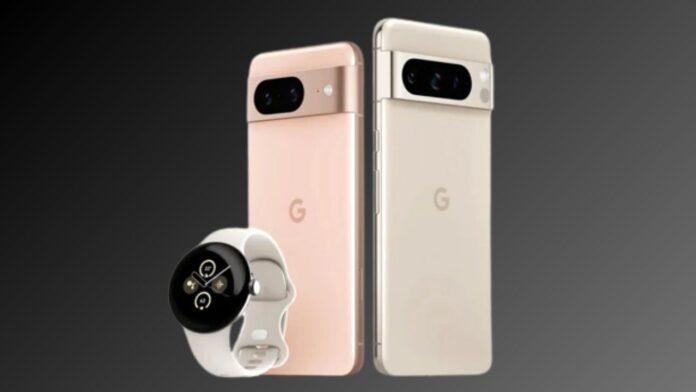 Google is preparing to unveil a new Pixel product lineup at its forthcoming Made by Google event. Despite the fact that Google has previously stated that the Pixel 8 would be shown alongside the updated Pixel Watch 2, there may be some more surprises in store.
If you want to watch the event, here's when and where you can do so, as well as what you can expect.
How to Watch the Google Made event
The Google Pixel event will begin at 10 a.m. ET / 7 a.m. PT on October 4, 2023. Google will host an in-person audience at the event's New York City venue, but you can watch the livestream on Google's website, YouTube channel, or via the video embedded above.
Google Pixel 8 and 8 Pro Get All-Around Enhancements
The new Pixel 8 and 8 Pro will be the focus of this year's Made by Google event, with both devices sporting significant improvements over their predecessors. Following a series of leaks, Google issued an official preview of the lineup, confirming some of the rumors we've been hearing for months.
According to reports, the Pixel 8 Pro will have the same 6.7-inch display as the Pixel 7 Pro. Meanwhile, the Pixel 8 will feature a smaller display than its predecessor, measuring 6.17 inches rather than 6.3 inches. According to a spec sheet found by leaker Kamila Wojciechowska, the Pixel 8 Pro could have a 50MP wide lens, a 48MP ultrawide lens with Macro Focus, and a 48MP camera with a 5x telephoto lens. As an added bonus, the Pixel 8 Pro may include a body temperature reading capability.
Meanwhile, the ordinary Pixel 8 is said to have a 50MP wide camera on the back, as well as a 12MP ultrawide lens with Macro Focus. According to the leaked spec sheet, both devices will include a 10.5MP front-facing camera, which is somewhat less than the 10.8MP selfie camera seen on the Pixel 7 and 7 Pro. The Pixel 8 and 8 Pro may also offer staggered HDR, which may result in better shots, as well as AI-enhanced capabilities such as Magic Editor and DSLR-style controls.
According to the specifications, the two smartphones will be driven by Google's new Tensor G3 CPU, with 8GB of RAM on the Pixel 8 and 12GB on the Pixel 8 Pro. Their panels could potentially have a variable refresh rate of up to 120Hz, which would be an improvement over the Pixel 7's 90Hz screen. Other rumors suggest that Google would provide seven years of software support for its latest Pixel lineup, and that a free Pixel Watch 2 will be included with the purchase of a Pixel 8 Pro.
Google has yet to confirm the cost of the Pixel 8 and 8 Pro, although speculations suggest that both versions may see a price increase. 9to5According to Google, the Pixel 8 will cost $699 (up from the $599 Pixel 7), while the Pixel 8 Pro will cost $999 (up from the $899 Pixel 7 Pro). Renders obtained by MySmartPrice show the many color possibilities for both devices, which include gray, black, and pink for the Pixel 8 and sky blue, porcelain, and black for the Pixel 8 Pro.
The Pixel Watch 2 Receives a New Crown and a Redesigned Sensor Array
Google not only revealed a preview of the Pixel 8 and 8 Pro, but it also revealed a glimpse of the forthcoming Pixel Watch 2. The preview shows the Pixel Watch 2's revised crown, which lays flatter against the watch's side. However, the device's bottom shows a new sensor array, which could indicate the addition of more health tracking features.
According to leaked specifications obtained by 91mobiles, the Pixel Watch 2 may include some of the same functions as Google's Fitbit fitness trackers. This includes a new heart rate tracker that makes advantage of Fitbit's multi-path heart rate sensor to check your heart rate in more places and ways. It could possibly include Fitbit's stress management technology, which employs a cEDA (continuous electrodermal activity) sensor to determine when you're anxious.
Other additions highlighted by 91mobiles include the ability for the watch to automatically identify new exercises, such as jogging and outdoor cycling, and a new Safety Check option that allows you to set a timer if you believe you are in a risky scenario. When the countdown expires, the watch will ask you if you're safe and if you want it to share your position with emergency personnel, according to 91mobiles. If you do not react, your location will be automatically shared with your emergency contacts.
The Pixel Watch 2 may use an improved Snapdragon W5 Gen 1 processor and an ultra wideband chip, according to Android Authority. Aside from that, not much else is changing. The Pixel Watch 2 is expected to offer the same up to 24 hours of battery life as its predecessor, as well as a comparable design, with the exception of the speculated switch to an all-aluminum frame.
We don't know how much the Pixel Watch 2 will cost or whether it will be more expensive than the original Pixel Watch, which cost $350. The Pixel Watch 2 is expected to be available in gold, black, or silver.
Read More: Google Pixel 8 Series Price and Specs Leaked Ahead of Next Week Launch
Pixel Buds Pro in New Colors
Google is supposed to showcase new colors for the Pixel Buds Pro, in addition to a new Pixel phone and wristwatch. Another teaser for Google's Made by Google event shows a case for the Pixel Buds Pro in porcelain to match its upcoming Pixel Watch 2 and Pixel 8 Pro.
According to 9to5, this is not the only new color for the Pixel Buds Pro.Google reports that they may also be available in sky blue. However, it's unclear whether Google will make any changes to the design of the buds or the hardware that powers them.
Android 14 – And Possibly Some New Pixel-Only Features?
Android 14 is set to be released on October 4th, the same day as Google's event. Passkeys, AI-generated backgrounds, larger font options, stylus advancements, and maybe the ability to use your phone as a webcam are all expected in the latest version of the operating system.
But that may not be the end of it. Google hasn't issued a Pixel Feature drop in over three months, so we're overdue for an update. While the firm had planned to unveil its next batch of innovations in early September, it is more likely to save them for its Made by Google event. Keep an eye on The Verge for the most recent Google announcements.