Google Pixel 8 Review: A Camera King with a Fresh Design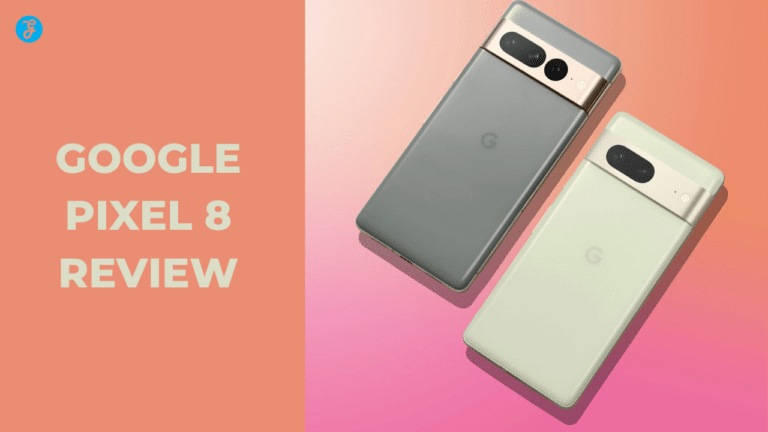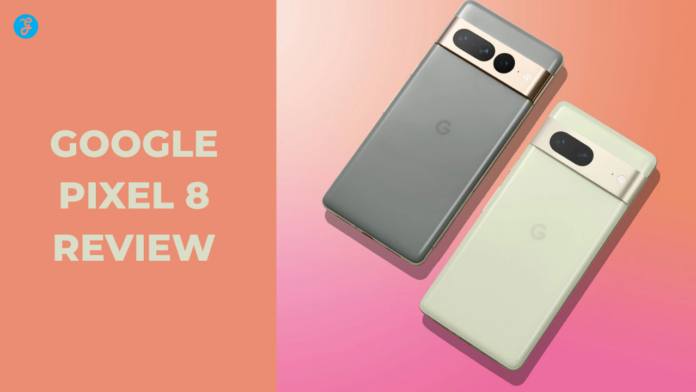 Looking for the perfect phone can be a daunting task, right? We've also been there – especially with rumors about Google's Pixel 8. This article will help guide you down the tech trail toward the ideal smartphone. We'll see the Google Pixel 8 Review.
Ready to find your personal Pixel paradise? Let's keep on reading/
Content Highlights
The Google Pixel 8 is rumored to have a sleek, modern design with slim bezels and a possible under-display camera.
There are expectations for improved cameras on the Pixel 8, including an ultrawide camera and better low-light capabilities.
The Pixel 8 is expected to have longer battery life, faster charging speeds, and bigger storage options compared to previous models.
The Pixel 8 Pro may feature a 10x optical zoom, and both models will support 5G connectivity for faster internet speeds.
Google Pixel 8 Rumors: Everything We Know So Far
The Google Pixel 8 rumors have been swirling, and here's what we know so far: the design is expected to be sleek and modern, with slim bezels and a possible under-display camera. The cameras are rumored to be even better than before, with improved low-light capabilities and advanced zoom features.
As for battery and charging, there are whispers of faster charging speeds and longer-lasting battery life. And when can we expect the Pixel 8? The Google Pixel 8 will launch on October 4, 2023.
| Specification | Google Pixel 8 |
| --- | --- |
| Display | 6.2-inch OLED display with 120Hz refresh rate |
| Processor | Google Tensor G3 chip |
| RAM | 8GB/12GB |
| Storage | 128GB/256GB/512GB |
| Rear camera | 50MP main sensor, 12MP ultrawide sensor, 48MP telephoto sensor |
| Front Camera | 8MP |
| Battery | 4485mAh |
| Operating system | Android 13 |
| Other features | In-display fingerprint sensor, stereo speakers, wireless charging, water resistance (IP68) |
Table: Google Pixel 8 Specification
Design
The Google Pixel 8 Pro shows off a new look. The edges are rounder than before. This makes it easier to hold and use. It also has a sleek, modern feel to it. Many people are excited about this change in design.
Cameras
The Google Pixel 8 will make your photos look even better. It has a big change in its cameras. The phone uses a 50MP Samsung GN1 camera sensor. This is the same kind used in the Pixel 7 and Pixel 6 series.
There are whispers that it can handle something called staggered HDR on a hardware level. The earlier phones couldn't do this, so this is good news! Also, leaks about the Pixel 8 Pro show more cool things for our photos.
Now for the selfie, they used a Single 10.8 MP Untrawide camera (f/2.2, 21mm).
Battery and Charging
The Google Pixel 8 is taking a step up in power. Bigger batteries are coming for both the Pixel 8 and the Pixel 8 Pro! It will be Li-Ion 4485 mAh, which is non-removable. This means you can use your phone longer without reaching for a charger.
Plus, you won't be waiting long to fill back up again. Faster charging is also on its way with this new series. The older models took their time to charge, but the Google Pixel 8 knows we don't have time to wait around! So, get ready for more selfies, calls, and fun without worrying about battery life or slow charging times!
Release Date
We are excited to tell you that the release date for the Google Pixel 8 has been confirmed. Google is also more focused on releasing the Pixel 7a and Pixel Fold. However, the Google Pixel 8 will be released on 4th of October.
The official reveal date will likely be announced a few weeks after the unveiling event takes place. The next Google Pixel event will held on October 4, 2023.
Features We Want To See In The Pixel 8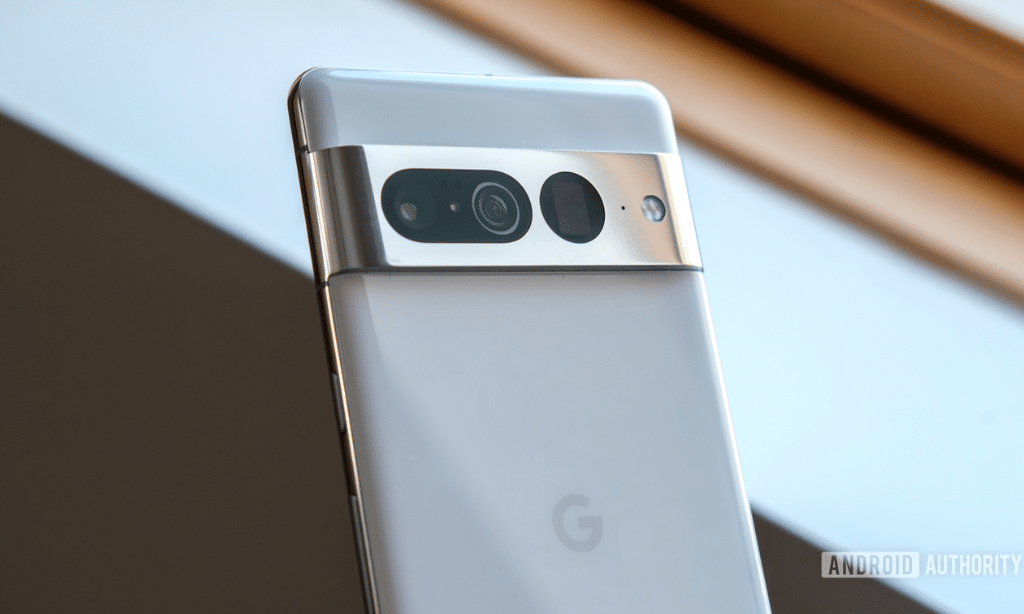 Faster charging, longer battery life, better cameras, bigger storage, more power, and waterproofing are just a few of the features we hope to see in the highly anticipated Google Pixel 8.
Discover what else is on our wishlist by reading more!
Faster Charging
The Google Pixel 8 series is expected to have faster charging capabilities compared to its predecessors. This means you'll be able to charge your phone more quickly, saving you time and ensuring you're always ready to go.
With the enhanced battery life and improved charging speeds, you can expect a more efficient and convenient charging experience with the Pixel 8. Whether at home or on the go, the faster charging feature will ensure your phone is powered up quickly.
You won't have to wait around for hours just to get a full battery anymore. The Pixel 8 is designed with convenience in mind, so you can focus on using your phone without worrying about running out of power too soon.
In addition, speculation suggests that wired charging may see some improvements while wireless charging support remains the same as previous models. This means that if you prefer using a cable for charging, you may notice even better performance with faster-wired charging speeds.
However, it's important to note that these are rumors, and official details about the specifications haven't yet been confirmed.
Longer Battery Life
The Google Pixel 8 is expected to have a longer battery life compared to previous models. This means you won't have to worry about your phone running out of power as quickly. The upcoming Pixel 8 series will feature slightly bigger batteries, allowing you to use your phone for longer periods without needing to recharge.
With a longer battery life, you can enjoy using your Pixel 8 throughout the day without interruption.
Better Cameras
The cameras on the Google Pixel 8 are expected to be even better than Pixel 7 Pro. There will be hardware and software improvements that will enhance the overall camera performance. Rumors suggest that the ultrawide camera will significantly improve quality, making it an exciting feature to look forward to.
The Pixel 8 Pro is also expected to have a new sensor that could improve autofocus speed. With these upgrades, Google continues to show its commitment to improving its camera technology and providing users with exceptional photo-taking capabilities.
Bigger Storage
In the Google Pixel 8, I would love to see bigger storage options. Having more space on my phone means I can store all my photos, videos, and apps without worrying about running out of room.
It would be great if they could offer different storage sizes so that users can choose the one that fits their needs best. With a bigger storage capacity, you won't have to delete or transfer files to external devices constantly.
It will make using the phone much more convenient and enjoyable. Plus, it's always nice to have some extra space for future downloads and updates.
More Power
We are excited about the Google Pixel 8 because it promises more power than ever. With its third-generation Tensor processor, this phone is going to be lightning-fast and capable of handling even the most demanding tasks.
Whether you're gaming, streaming videos, or multitasking, the Pixel 8's increased power will ensure smooth performance without any lag or slowdowns.
Also, the regular Pixel 8 and Pixel 8 Pro are said to have bigger batteries and faster charging capabilities. This means you'll spend less time waiting for your phone to charge and more time enjoying all its amazing features.
Plus, with improved battery life compared to previous models, you won't have to worry about running out of juice during the day.
Waterproofing
Waterproofing is an important feature in smartphones, and the Google Pixel 8 understands that. Both the Pixel 8 and Pixel 8 Pro have water-resistant and dust-resistant capabilities that meet IP68 standards.
This means they can withstand being submerged in up to 1.5 meters of water for a duration of 30 minutes. Knowing that you don't have to worry about accidental spills or using your phone in wet conditions with these devices is reassuring.
However, it's worth noting that information on the waterproofing capabilities of other Google products, like the Pixel Fold, is not available at this time, so it's always a good idea to check before assuming their level of water resistance.
Specs and Features
The Google Pixel 8 will feature a 120Hz screen, allowing for smoother scrolling and faster response times. The Pro version will have an impressive 10x optical zoom, perfect for capturing detailed shots from a distance.
Both models will also support 5G connectivity, providing lightning-fast internet speeds. With larger storage options and improved cameras, the Pixel 8 is shaping up to be a powerhouse of a smartphone.
Voice activation capabilities make navigating and controlling your device with just your voice even easier.
120Hz Screen
The Google Pixel 8 will have a super-smooth 120Hz screen. That means the display updates quickly, making everything look smooth and fluid. It's perfect for gaming or watching videos, as there won't be any lag or stuttering.
The high refresh rate of the screen is a big upgrade from previous Pixel models, ensuring that every swipe and scroll feels incredibly responsive. With the 120Hz screen on the Pixel 8, you'll get an immersive and enjoyable viewing experience like never before.
10x Optical Zoom on the Pro
The Pixel 8 Pro is said to have a powerful camera with an impressive optical zoom. Rumors suggest that it could have a 10x optical zoom capability, which means you can capture faraway objects with great detail.
This would be a significant improvement compared to previous Pixel models. Having this level of zoom could make the Pixel 8 Pro a top choice for photography enthusiasts who want to take amazing close-up shots without losing image quality.
With its advanced camera technology, the Pixel 8 Pro is shaping up to be an excellent option for those seeking high-quality photos and videos.
5G Connectivity
The Google Pixel 8 is expected to have 5G connectivity. This means that the phone will be able to connect to the internet at a faster speed than ever before. With 5G, you can download and stream content quickly, play online games without lag, and easily browse the web.
It's an exciting feature that will enhance your overall smartphone experience and keep you connected no matter where you are. Plus, since Google's 5G smartphones, including the Pixel series, feature the latest technology, you can expect reliable and high-quality performance when it comes to connectivity.
So whether you're browsing social media or streaming your favorite show on the go, 5G connectivity on the Google Pixel 8 will ensure a smooth and seamless experience.
Larger Storage
The Google Pixel 8 Pro is rumored to have a larger storage capacity compared to its predecessor. The specific storage capacity has not been disclosed yet, but it is expected to be a significant improvement.
With larger storage, users will have more space for storing their files, apps, and media. This means you'll have more flexibility and convenience in managing your data on the Pixel 8 Pro.
Whether you want to store lots of photos or download your favorite shows and games, the larger storage will give you plenty of room to do so.
Hardware, RAM, Storage
The smartphone in question boasts some impressive specifications. Running on the latest Android 14 operating system, it is powered by the Google Tensor G3 chipset, built on a 4 nm process, which promises high performance and power efficiency.
Under the hood, it features a unique nine-core CPU configuration, consisting of a powerful Cortex-X3 core clocked at 3.0 GHz for demanding tasks, along with a cluster of four Cortex-A715 cores at 2.45 GHz and another set of four Cortex-A510 cores at 2.15 GHz for more balanced performance. The graphics are handled by the Immortalis-G715s MC10 GPU, ensuring smooth visuals and gaming experiences.
Regarding memory, there are two options available: 128GB of storage paired with 12GB of RAM or a larger 256GB storage variant with 12GB of RAM. Notably, there's no memory card slot for expandable storage, but the ample built-in storage should suffice for most users. This smartphone appears to be a high-end device designed to deliver exceptional performance and a seamless user experience.
Improved Cameras
The cameras on the upcoming Pixel 8 series are expected to be even better than before. Google is known for its high-quality camera performance, and the Pixel 8 phones will likely continue this trend.
With hardware and software improvements, the Pixel 8 and Pixel 8 Pro cameras are anticipated to provide exceptional image quality and enhanced features. The Pro version may even have two new cameras, which could mean an even better camera system overall.
When it comes to smartphone photography, the improved cameras on the Pixel 8 series are sure to impress users with their capabilities.
Voice Activation
The Google Pixel 8 has voice activation technology, which is cool. With this feature, you can control your device using just your voice. It's like having a personal assistant right in your pocket! The Google Assistant is deeply integrated into the Pixel 8, so you can use voice commands to do all sorts of things.
Whether it's sending messages, making calls, or even controlling your connected home devices, you can do it all with simple voice commands. It makes using the Pixel 8 more convenient and gives you a seamless user experience.
So if you love hands-free control and want a phone that listens to you, the Pixel 8 is definitely worth considering for its Voice Activation feature!
Why Should You Buy the Pixel 8?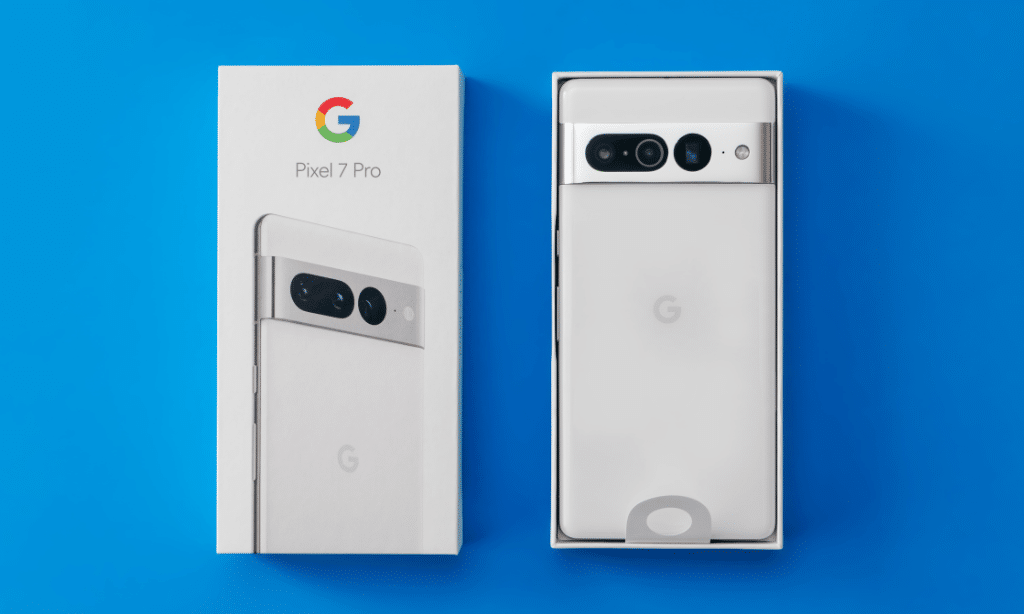 Experience high-quality performance, innovative design, and exceptional value for money with the Google Pixel 8. Discover how this smartphone can enhance your daily life. Ready to learn more? Keep reading!
High-Quality Performance
The Google Pixel 8 is expected to deliver high-quality performance, building upon the success of its predecessors. With its powerful processor and ample RAM, it is anticipated to offer smooth and speedy performance for all your tasks and applications.
Whether you're browsing the internet, playing games, or multitasking, the Pixel 8 is expected to provide a seamless experience. Additionally, battery life and charging speed improvements are rumored for the Pixel 8, ensuring that you can stay connected throughout the day without worrying about running out of power.
The camera quality is also expected to be top-notch, allowing you to capture stunning photos and videos easily. The Pixel 8 aims to provide users with a high-performing smartphone that meets their everyday needs.
Innovative Design
The Google Pixel 8 is expected to have an innovative design that will catch people's attention. Rumors suggest that the Pixel 8 Pro will have a refined and striking design, while leaked internal videos provide a sneak peek at its appearance.
With these improvements, it seems like Google is really focusing on making the Pixel 8 stand out in terms of its looks. I'm excited to see how the innovative design of the Pixel 8 will set it apart from other smartphones on the market.
Value for Money
The Pixel 8 and 8 Pro are known for being great value for money. They offer high-quality performance and innovative design at a reasonable price. Google has made sure that these phones have all the features you need without breaking the bank.
With their impressive specs, improved cameras, and added features like voice activation, the Pixel 8 series is worth considering if you want a phone that gives you an excellent bang for your buck.
Is the Pixel 8 for You?
Should you consider the Pixel 8? It all depends on your lifestyle, budget, priorities, and alternatives.
Consider Your Lifestyle
To decide if the Google Pixel 8 is right for you, it's important to consider your lifestyle. Think about what you use your phone for and how often you use it. If you're someone who loves taking pictures or videos, the improved camera system on the Pixel 8 Pro might be a great fit for you.
Additionally, if you're always on the go and need your phone to last all day without needing to charge, then the longer battery life of the Pixel 8 could be a big advantage. On the other hand, if you prefer a compact phone that easily fits in your pocket or purse, the regular Pixel 8 might be more suitable.
Take some time to think about your needs and preferences before making a decision.
Consider Your Budget
Before purchasing the Google Pixel 8, it's important to consider your budget. While the price of the Pixel 8 is still unknown, it's worth noting that the $499 Pixel 7A already offers many features that the upcoming Pixel 8 might have.
So, if you're on a tight budget and looking for a phone with great features at an affordable price, you may want to explore other options, like the Pixel 7A, before buying the latest model.
Remember to research and compare prices to find a phone that fits your budget while still meeting your needs.
Consider Your Priorities
When deciding whether or not to buy the Pixel 8, it's important to consider your priorities. Think about what matters most to you in a smartphone. Do you need a long-lasting battery, or do you prioritize having the best camera? Maybe storage space is a top concern for you, or perhaps you're looking for a phone that can handle heavy gaming and multitasking.
Consider your own lifestyle and how the Pixel 8 aligns with your needs and preferences. It's also worth considering your budget and if the price of the Pixel 8 fits within it. Finally, think about alternative options available on the market that may offer similar features at different price points.
Considering all these factors will help you decide whether the Pixel 8 is the right choice for you.
Consider Your Alternatives
When deciding whether to purchase the Google Pixel 8, it's important to consider your alternatives. Although the Pixel 8 is a great phone, there are other options out there that may better suit your needs.
Take some time to research and compare different smartphone brands and models. Consider factors such as price, features, design, and performance. Think about what you prioritize in a phone and which alternative aligns with those priorities.
By considering your alternatives, you can decide whether the Google Pixel 8 is the right choice for you. Additionally, you can also read on Pixel 8 event.
Where to Buy the Pixel 8
You can find the Pixel 8 available for purchase online, through carrier-specific deals, or at phone stores. Don't miss out on getting your hands on this amazing smartphone!
Online Retailers
To purchase the Google Pixel 8, there are several options available through online retailers. These online stores provide a convenient and hassle-free way to buy the phone from the comfort of your home.
Popular online retailers like Amazon, Best Buy, and Walmart offer the latest smartphones, including the Google Pixel 8. They often have competitive prices and may even offer special discounts or deals.
When buying from an online retailer, you'll usually have multiple color and storage options to choose from. Additionally, these websites provide customer reviews and ratings to help you make an informed decision before making your purchase.
Carrier-Specific Deals
Carrier-specific deals are expected to be available for purchasing the Google Pixel 8. These deals may include special offers and discounts from specific phone carriers, but we don't have all the details yet.
If you're interested in getting the Pixel 8, it could be worth checking with your preferred carrier to see if they offer any exclusive deals or promotions for this new smartphone. Keep an eye out for announcements from the carriers themselves, as they will likely provide more information on these deals closer to the release date of the Pixel 8.
Phone Stores
Phone stores will play a significant role in the availability of the Google Pixel 8 and Pixel 8 Pro. These stores are likely to stock these highly anticipated smartphones, making it convenient for consumers to purchase them.
Whether you prefer to shop online or visit a physical store, phone stores will be your go-to destination for getting your hands on the latest Google Pixel devices. Keep an eye out for any exclusive deals or promotions offered by different carriers as well, as they may offer special incentives when purchasing through their services.
Overall, phone stores are a reliable and accessible option for buying the Google Pixel 8 and experiencing its exciting features firsthand.
Price of the Google Pixel 8
The price of the Google Pixel 8 will vary depending on the storage capacity and variant you choose. Here are some estimated prices:
The base variant with 8 GB RAM and 128 GB storage: $699
Higher storage options may cost more
The Pixel 8 Pro is expected to be priced higher than the base variant
| Region | Google Pixel 8 (8GB/128GB) | Google Pixel 8 (12GB/256GB) | Google Pixel 8 (12GB/512GB) |
| --- | --- | --- | --- |
| USA | $699 | $799 | $899 |
| Canada | $899 | $999 | $1099 |
| United Kingdom | £649 | £749 | £849 |
| Australia | $1299 | $1399 | $1499 |
| India | ₹49,999 | ₹54,999 | ₹59,999 |
Table: Google Pixel 8 Rumored Price
Please note that these are just rumored prices, and official pricing details have not been announced yet. Stay tuned for updates on the actual price of the Google Pixel 8.
Read Also: Best Google Pixel 7 Pro charger review
Frequently Asked Questions (FAQs)
Are you interested to learn more? Here are some FAQs on this topic.
1. What is the Google Pixel 8 Review about?
The review is about the features, price, and quality of the Google Pixel 8.
2. Why should I read the Google Pixel 8 Review?
Reading the Google Pixel 8 review will help you understand if this phone fits your needs or wants.
3. When was the Google Pixel 8 release date?
The release date of the Google Pixel 8 is October 4, 2023.
4. Where can I find out more about Google's new products like Google Pixel?
You can find more information on official websites or reviews online after their release dates.
Subscribe to Our Latest Newsletter
To Read Our Exclusive Content, Sign up Now.
$5/Monthly, $50/Yearly