Android 14 Release Date: The Countdown Begins [Latest Updates]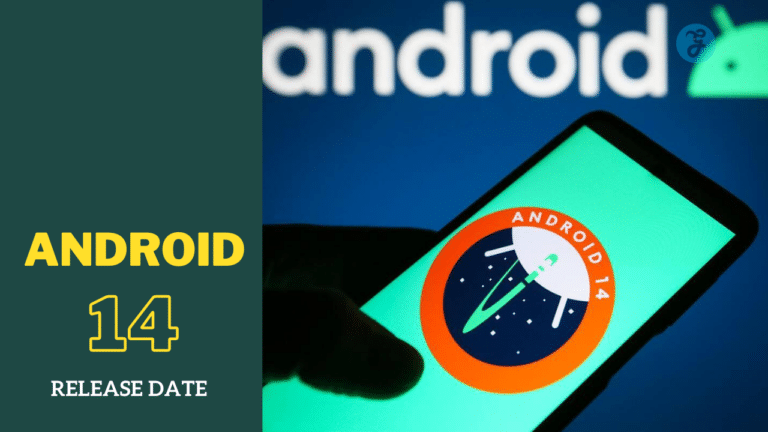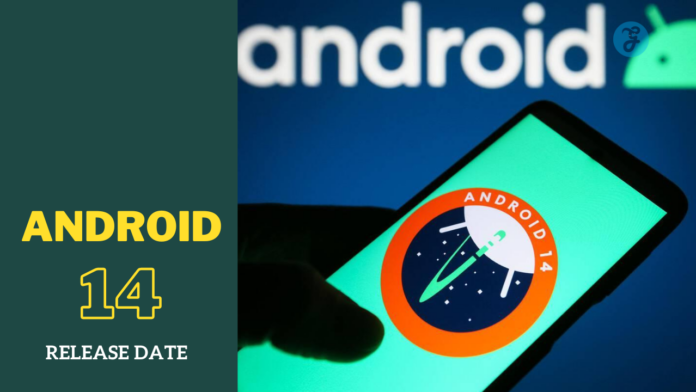 Welcome, tech enthusiasts and Android users! Are you looking to learn more about the upcoming Android 14 release date or want to stay up-to-date with its features? You have come to the right place.
This article is intended for anyone who wants to make an informed decision on when exactly they can anticipate the arrival of Android 14, what new features will be included alongside this OS, and which devices will offer downloads for it.
Content Highlights
Google is scheduled to release Android 14 in October 2023 after delaying it from its initial July 2023 launch.
The update will bring improved performance, security updates, redesigned UI, and a more intuitive user experience with the addition of Dark Mode optimization settings and parental control features.
Samsung Galaxy devices can take advantage of the beta version rolled out with support for 5G connections as well as Chromecast compatibility.
With standby mode for all Android devices that maximizes battery life, also part of this upcoming OS, users will be able to enjoy a low-power environment when their phone is not in use.
Android 14 Release Date
Initially set for July 2023, Google has recently postponed its official release to October 2023.
[Video Credits @Jimmy is Promo]
Delay from Google
The delay in the release of Android 14 isn't just a setback for users eagerly waiting for its stable version. It also has implications for smartphone brands, as many rely on Google's platform to deliver updates and the latest features to their customers.
Initially scheduled for September, the delayed launch means that all participating handset makers and app developers have had to adjust their schedules accordingly. This unforeseen dilemma affects not only Tracking partners but also activities such as marketing promotions that must be rescheduled due to the reliance upon Google's schedule changes.
Despite putting plans on hold, many OEMs remain confident that through earlier developer previews, they are better prepared now than ever before for tackling whatever surprises may occur prior to or post-release day blockbusters! As users, we must recognize this delay is necessary so that users continue with stability enhancement measures & receive updated features seamlessly without any major issues arising.
Stable update release postponed to October 2023
Due to the ongoing COVID-19 pandemic, Google had announced a delay in its release schedule of Android 14 by around three months. As an effect of this delay, the stable version of Android 14 is now planned for release on October 4, 2023, instead of July.
As part of their announcement, Google highlighted that this delay would allow them more time to refine and polish their new core features as well as other bug fixes they needed to work out before the public launch.
It also meant that existing Pixel owners who were looking forward to upgrading from Android 13 both quicker and with fewer bugs could benefit from the extended development period. While most users won't feel a noticeable difference due to the delay (especially when taking into consideration similar delays seen with previous releases), it still acts as an important reminder that even though things may but delayed or postponed due to external situations like we are seeing currently, this doesn't necessarily mean you should stop planning for what's ahead in tech!
Possible impact on Samsung
The release of Android 14 by Samsung brings a number of changes and improvements to their devices. It is expected that the new version will bring enhanced performance, security updates, and a more intuitive user experience than before.
These updates are essential for keeping Samsung's users safe from malicious software attacks and improving device efficiency. Additionally, Samsung has released the first beta version of Android 14 for Galaxy devices, which also gives us an insight into how it will adapt to existing services on each phone model.
With this release comes improved features such as standby mode for all Android devices – essentially creating a low-power environment when your phone isn't in use – Chromecast compatibility, making it easy to cast movies from your Galaxy to any smart TV or streaming device; as well as a snazzy new logo featuring its mascot.
Latest Features in Android 14
Android 14 features the 'Beta release on selected Xiaomi phones,' an improved 'Standby Mode for all Android devices,' a fresh 'New Logo and Mascot,' and added 'Chromecast Compatibility'.
[Video Credits @9to5Google]
Beta release on selected Xiaomi phones
Looking to enjoy the newest features of Android 14 before its full stable release? Xiaomi is rolling out its beta program for Android 14, available on selected devices. Installing the latest version of Android on your Xiaomi device provides you with access to all the latest features and capabilities.
You'll be able to try these new features yourself and provide valuable feedback that will help shape the development of a more feature-rich and user-friendly operating system.
The beta version contains several bug fixes as well as critical improvements like support for 5G connections, improved performance, redesigned home screen and media player, online payment security enhancements, Dark Mode optimization settings, and improved parental controls.
What's more, updating from previous versions is now easier than ever – simply download an application package (APK) from official sources such as Google Play Store or Huawei AppGallery onto your compatible Xiaomi device and install it directly without needing to go through complex processes like with other OEMs.
Standby mode for all Android devices
The new standby mode for all Android devices in the upcoming version 14 is designed to improve battery life by optimizing power usage. This improved feature enables apps to enter a cached state shortly after the app process enters what is called a 'restricted standby bucket.'
In addition, users will benefit when Android introduces a new reason for placing an app into this restricted bucket.
With such optimization mechanisms, users do not need to worry, as background activity and power consumption can be reduced without negatively impacting the device's performance. This helps in conserving battery power which also extends charging cycles on average of up to 2 hours depending on how many system services are running at any given time or day.
New logo and mascot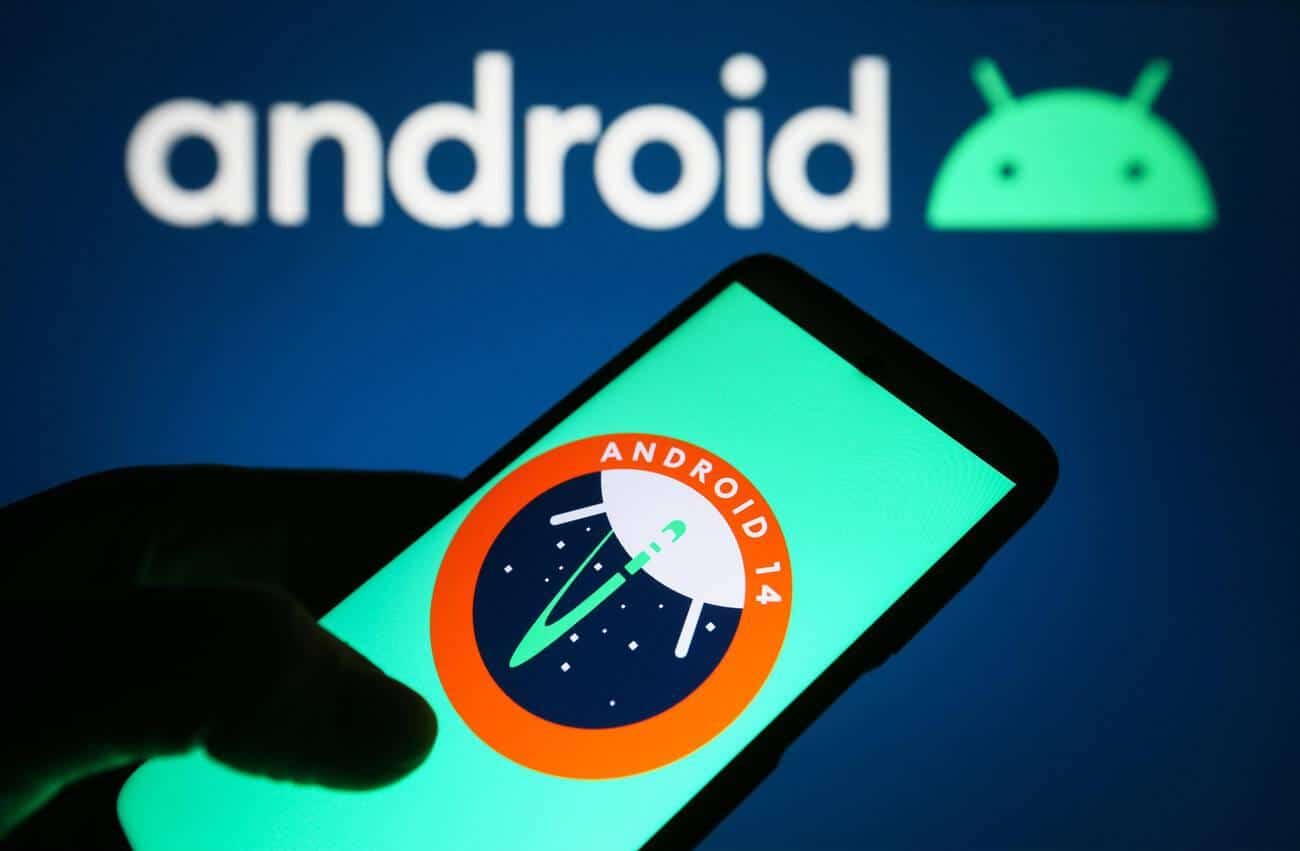 The Android 14 logo and mascot have been updated with a more modern style. It features a capital A and a 3D bug droid rendered in rainbow stripes to represent the vibrant colors of the platform.
The new design is intended to give the Android brand an improved look as the company continues to expand into even more markets around the world, making it instantly recognizable anywhere you may find it.
This change also helps ensure that no matter what device you are using, or even if you've just seen an advertisement for something related to Android, everyone will know exactly what they are looking at right away.
Chromecast compatibility
Android 14 will bring a range of new features that focus on providing improved media streaming capabilities, particularly for Chromecast devices. These latest updates have been designed to give users greater control over what they stream and how they manage their content.
By supporting Google Cast technology, Android 14 phones will be able to detect compatible casts from nearby browsers and stream visual media directly through any connected device. This means users will no longer require a bridge or additional system setup when streaming visuals onto the big screen.
Additionally, with this support also comes compatibility with various new Chromebooks launched in 2023 that boast enhanced casting capability via built-in USB ports as well as wireless Bluetooth connections, giving users more options than ever before for viewing digital content on the go.
Supported Devices and Release Timeline
Android 14 will be available for compatible devices with a timeline across multiple preview builds and the final stable release on October 4, 2023.
Compatible devices
Google Pixel devices are capable of running Android 14. Samsung Galaxy devices can operate on the latest version of Android. Xiaomi devices support the latest edition of the operating system. OnePlus phones will be available with Android 14 capabilities in 2023. ASUS products, Vivo/iQOO, and OPPO, all have an update released in October that features compatibility with Android 14 protocols.
Preview phases
The Android 14 release timeline includes two developer previews and five public betas. The developer preview phases are intended for developers to test pre-release versions of the latest Android software, allowing them to identify any potential issues with their apps before the final version is released. During these preview phases, users may expect some changes as feedback is collected and improvements are made.
Platform Stability milestone
The Platform Stability milestone is a crucial step in the process of releasing a new version of Android. It indicates that major changes to the platform are unlikely and gives developers confidence in releasing compatible updates for their apps.
The release of Android 14 Beta 3 marked an important step towards this milestone, as it included significant refinements to APIs which will allow developers to have confidence that their apps will remain compatible and stable on the next release.
This ensures app users can experience improved performance without disruption or breakdowns caused by incompatibilities with newer versions of Android. Additionally, Google provides support resources such as API reference and diff reports, allowing developers to keep up-to-date with progress on compatibility issues before the full stable rollout scheduled in October 4, 2023.
Known Issues and How to Fix Them
To assist you in troubleshooting any Android 14-specific issue, this section provides details on the currently open and resolved issues and suggested solutions.
Current open issues
Reported issue with Android Auto where a GPS signal lost notification constantly appears, preventing users from using maps
Bluetooth connectivity issues, causing music and video streaming to be unreliable
Battery drain after application updates
Random reboots on some devices while running the beta version
Issues related to display scaling on some devices
Unstable performance of USB – C type connections
Top resolved issues
With Beta 3 of Android 14, Google has been able to resolve some of the top known issues. One such issue is that system updates no longer reset user device alarms. Furthermore, this version allows users to run a leaked device image in order to test their apps on the latest version and also unlocks their device after the soft reset/bootloader reflash process. Additionally, it resolves a bug where binder transactions for certain Bluetooth services would fail on Pixel 4 devices and a few others.
Finally, there is improved power consumption in doze mode when WiFi scans are enabled, so battery life is not affected over time. These fixes make Android 14 much more reliable and useful for users as they can conveniently use their smartphone's functions without the worry of sudden reboots or slow performance.
Troubleshooting support
For those having issues with Android 14, help is not far away. There are resources that users can use to get assistance and solve any issues they may have pertaining to the new operating system.
Google provides its own support platform in the form of the Pixel Community Forum, which allows users to seek help from other Pixel device owners or members of their staff regarding any queries they might have.
Additionally, an Android Developers website has been created for easy access and understanding of fixes, including diff reports as well as API references so that developers and regular users alike can keep up-to-date with changes occurring over time.
Previous Preview Releases
Take a look at the previous Beta releases to better understand Android 14. Read on to learn more about each release.
Beta 4
Android 14 Beta 4 is the latest version available to users who want to try out the new Android version before its official release. This update takes finalized feature designs and makes them available in Beta versions on selected Xiaomi phones.
Even though there are no major changes, this update comes with lots of refinements, bug fixes, improvements in performance, and user experience to make an impactful difference.
The notable updates of Beta 4 include a standby mode for all Android devices that can help prolong battery life; an improved logo and mascot; Chromecast compatibility so users can cast their media from a phone or tablet directly onto a compatible TV device; as well as support for more phones including 5G variants of existing devices allowing greater network flexibility for multimedia services such as high-definition video streaming.
To ensure quick results while testing these features, Google has provided developers with SDKs and tools such as diff reports so they can keep up-to-date with any changes made between releases and an API reference guide containing essential information needed when making apps compatible with the new requirements of each Android OS version.
Beta 3
Beta 3 of the Android 14 release marks a major milestone in the development process, bringing the OS to Platform Stability. This means that developers' APIs and app-facing behaviors are finalized and ready for integration into their apps.
For users, this ensures persistent compatibility with most installed applications on devices updated to Android 14 – although developers may still need time to ensure individual app compliance.
The Beta 3 release also includes several upgrades and design changes from earlier beta phases, with new stand-by mode support, logo customizations, Chromecast integration features, plus other minor updates, all included in this version of the software.
Beta 2
The second Beta of Android 14 was released on May 10, 2023, with the focus being to get closer to creating a stable release. The Beta 2 update included several fixes and improvements such as general performance optimizations, support for iOS Tracking Prevention integrated into the Chrome engine in Android WebView, new APIs for developers related to using Neural Networks pools, and hardware acceleration capabilities.
There are also some newly added habits APIs that will allow application developers to lock down particular settings or behaviors at certain times. Meanwhile, it has become possible now to limit access to cellular data by showing notifications when users reach their chosen amount of data usage each month.
Furthermore, various bugs in connectivity have been resolved alongside improved power efficiency both while resting-state mode as well as during active use of devices running on the Android 14 operating system.
Beta 1
Android 14 Beta 1 was released on April 12, 2023, and focused specifically on core themes of privacy, security, performance, and developer productivity. The update provided users with a range of important features, such as standby mode for all Android devices, Chromecast compatibility, and more.
Google also introduced a new logo and mascot to accompany the release, along with various updates like a beta gallery showcasing all the changes that come with this version. Additionally, Android 14 Beta 1 was made available to selected Pixel handsets first before being rolled out across compatible devices later in October 2023, according to Google's roadmap.
This meant that users were able to experience some exciting new features exclusively from the start while others had enough time to adjust and research its benefits before switching over when it officially launched in the latter part of next year.
What's Included in the Android 14 Preview
Android 14 Beta comes with changes like SDK and tools, system images, and OTA updates for Pixel devices.
Changes and updates
The Android 14 Preview introduces groundbreaking changes and essential updates to the operating system. Thanks to this new OS, users can expect improved privacy, heightened security measures, better accessibility tools, and more.
Specifically, Google has introduced more granular permissions controls for apps – users will be able to decide which features and data an app can access on demand. Also included are tweaks on rumored improvements of notification settings, like allowing for grouping notifications by type or source (e.g., automation).
Developers have been provided with new APIs aimed at optimizing battery life as well as improving foreground service performance with a high-level scheduling API called WorkManager Jetpack library for starting long-running tasks in the background.
Furthermore, Android 14 will bring support for foldable devices facilitating seamless transitions between horizontal portrait views when switching from one screen orientation to another without needing separate layout optimizations for different display types.
SDK and tools
Devices running Android 14 Preview include SDK and tools, such as the tools for creating mobile applications. The SDK includes comprehensive data-visualization libraries, image-loading capabilities, and Bluetooth Low Energy support. These help developers build features like Android Instant Apps and create multi-platform projects faster. The new APIs introduced in Android 14 allow developers to integrate accessibility features into their apps, including speech recognition, audio playback control, and gesture navigation support.
System images
System images are the fundamental building blocks for developing Android operating systems, including Android 14. These system images contain everything necessary to launch an app, from hardware specifications and graphics configurations to data storage and application assets. By providing access to these developer-accessible versions of the underlying platform, Google makes it easier for OEMs and developers alike to create customized experiences on mobile devices.
The Android 14 Preview program provides system images that serve multiple purposes – they provide a baseline test environment for developers prior to rolling out a particular build of an OS version; public betas allow users and testers to experience features firsthand before its official release; Lastly, they make it easier for device manufacturers who haven't yet developed full manufacturer customizations as they now have something off which they can base their own development efforts when considering local nuts-and bolts requirement such as radio bands availability etc.
OTA updates for Pixel devices
The Android 14 Preview program includes OTA updates for Pixel devices. Eligible Pixel phones include the Pixel 7 Pro, Pixel 7, 6 Pro, Pixel 6, 5a 5G, and other supported devices.
OTA updates allow users to easily upgrade their AR headsets or glasses straight from the software store without having to restart their device or manually flash new firmware files like a traditional update process.
The key development milestones in the Android 14 Preview program are the Beta release on selected Xiaomi phones; Standby mode for all Android devices; New logo and mascot; Chromecast compatibility; Supported Devices and Release Timeline with compatible devices list & preview phases; Known Issues & How to Fix Them which includes current open issues & top resolved issues as well as troubleshooting support.
How to Get the Beta Version
For specific devices, Android 14's preview version can be downloaded in the settings menu under System Updates.
Download instructions
Go to Android's Beta for Pixel page and sign in with your Google Account.
Once you are signed – in, select which compatible device you would like to enroll in the Beta program from the list of models available on this page.
Follow the instructions on the webpage to install any necessary OTA files and wait while it updates your device's software version with a newer edition of Android 14 if you enrolled in the beta program earlier
You can download system images directly or sideload them through the go/androidbeta4u link release that is approved will be delivered straight onto your device within 24 hours for a smooth installation process, provided all instructions are followed correctly
General advisories
When using the Android 14 Beta version, users should consider both the device compatibility and potential risks. Before downloading beta releases, checking if your device is compatible with Android 14 is important.
Users should also be aware of possible bugs and issues that may arise from using a pre-release version – so it's essential to create backups of current content before carrying out an upgrade or installation process.
To ensure you have the best experience with the Android 14 Beta version, take time to read through written instructions on download and usage, as these may vary depending on the make/model or software region.
Keeping Up-to-Date
Staying up-to-date with Android 14 is crucial, which is why it's important that developers access and use the API reference and diff report, as well as information from other support resources such as blogs or forums.
API reference and diff report
The API reference and diff report is a comprehensive suite of documents containing the latest changes, updates, and information about APIs in Android 14. It provides developers with essential knowledge on how to customize their apps for Android 14's various features. With this documentation, app developers can be sure that their designs are up-to-date on the newest version of Android.
This resource also helps them anticipate any future changes or additions to existing APIs so they can adjust accordingly. By having access to this data through the Preview program for Android 14, developers will have an edge when it comes to creating compatible software experiences for users.
Support resources
The Android 14 Preview program offers a wide range of support resources, including information on privacy, security, and accessibility enhancements. With the release of the first Beta, developers can take advantage of various system images, API references, and SDKs to get familiarized with the new features and improvements.
Support resources will remain available throughout the preview program, even after public release in August 2023. Users can also access helpful tools and troubleshooting support to fully take advantage of all the great features offered by Android 14. OTA updates are also available for Pixel devices that are compatible with the new OS. With these resources being available, users can be sure that their device is always in touch with the latest developments in Android.
Frequently Asked Questions (FAQs)
If you want to know more about the Android 14 release date, check the answers below.
1. When is Android 14 expected to be released?
Android 14 is expected to be released on October 4, 2023, although the exact date has yet to be confirmed.
2. What are the new features expected in Android 14?
The latest rumors suggest that Android 14 could include improved gesture navigation, more user privacy controls, and support for foldable devices.
3. Will my current phone get the update to Android 14?
The availability of an upgrade from your current version of Android will depend on device manufacturers and carriers, so it's best to contact them directly for further information about updates related to specific models.