Trends in The World of Marketing Today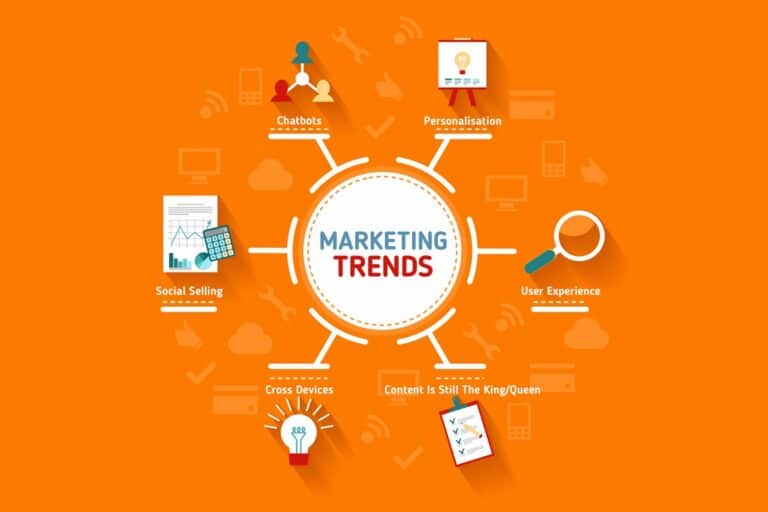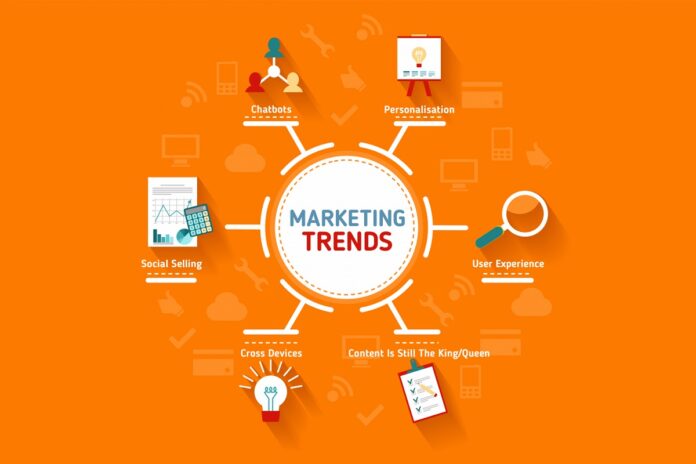 The marketing industry is changing rapidly, with new technologies and techniques constantly being introduced. The trends in marketing today offer better advertising than ever because they affect every aspect of a business. Whether running a small company or a multinational corporation, you must keep up-to-date with the latest developments to stay ahead of the competition. 
In this article, we will discuss everything you need to know about significant trends in the world of marketing today:
Definition of the Marketing Strategies
Modern marketing is a new way of making a product or your entire business known. However, the marketing strategy focuses on the customer and their requirements rather than the company's products and services. The marketing method has been around for over a decade. However, it is now gaining popularity in the business world.
Why Do Businesses Choose These strategies?
Many businesses are looking for ways to stay competitive in their marketplace. One way they can do this is by using trendy marketing techniques. These strategies allow companies to understand better the needs of their clients. They also allow them to introduce new products and services that appeal to their target audience.
Which Are the Trends in the World of Marketing Today?
Below are the most common marketing trends:
Content Marketing
It's essential to every marketing strategy. Businesses have realized that they need to create quality content that can help them get more leads and sales from their target audience. It also helps them establish a strong brand image among their target audience.
Social Media Marketing
Social networking sites have been used over the past decade, and businesses have adopted them as an essential part of their marketing strategy. Social media allows companies to connect with their customers in real-time. Thus bringing enormous benefits like building brand awareness. In addition, social media platforms like Facebook and Twitter allow businesses to target specific demographics based on age, location, and interests.
Mobile Marketing
Mobile marketing provides businesses with various channels and strategies to connect with a target clientele via websites, emails, SMS and MMS, and social apps on smartphones and tablets.
Through a mobile marketing channel, you can reach every segment of your audience and interact with them where they are most comfortable, including:
Email marketing

Pay-per-click (PPC)

Social media 

Search engine optimization (SEO)
Conversational Marketing
The foundation of conversational marketing is one-on-one. It's real-time communication through various channels. Interacting and customizing online enables business owners to strengthen customer relationships and enhance their online customer experience.
These customized conversations are made possible using messaging apps, live chat, and chatbots.
Assessing the customers' preferred channels is essential to conversational marketing. Knowing this will help you change your business' tone appropriately. This is because live chat and chatbot dialogue typically mimic a casual conversation.
Influencer Marketing

  
The tactic uses well-known authors of niche content who boost brand recognition and customer traffic. These influencers, who frequently have large followings, aid in spreading messages to target audiences for brands. Businesses can broaden their reach across their buyer personas thanks to their collaboration with these influencers. This kind of marketing enables businesses to interact with potential clients in a way that traditional advertising does not. Also, it can be a successful strategy for reaching new audiences.
Online Video Marketing
You're utilizing the video format when you use video to market a brand, good, service, or message. Effective video marketing can help you engage more social media users and digital platforms.
Videos produced by your marketing department advertise your business and brand directly or indirectly. It increases revenue, spreads the word about your company's goods and services, or captivates current and potential clients.
Benefits of Trends in the World of Marketing Today
 Here are a few benefits businesses can reap from the trends in the world of marketing today:
Builds Trust with Customers
With the help of today's trendy marketing, you can build trust with your customers by sharing information about your company, employees, and products with them. It will help you build a strong relationship with your customers.
Makes Your Brand Visible
Today's marketing trends make your brand visible in the market by employing various strategies like social media marketing and blogging. These help you reach out to more people as it increases awareness about your brand among potential customers.
Cost Effectiveness
Marketing automation is cost-effective and offers more efficient ways of doing things. You don't need to hire additional staff members or spend too much money hiring an agency. It can help you save on resources and put more money into other areas of your business where it's needed most!
Final Thought
Trends in marketing come and go. The foundations of success are when businesses fully comprehend your audience's needs and communicate with them clearly and consistently. Because of this, the best way to establish trustworthy relationships with your audience is to create content centered on their needs. 
Without a doubt, content marketing will remain dominant in the field of digital marketing for some time to come. Many of these trends are dependent on content in some way. If you want to be successful in all of your marketing channels, you must have a solid foundation of top-notch content.
Subscribe to Our Latest Newsletter
To Read Our Exclusive Content, Sign up Now.
$5/Monthly, $50/Yearly