Getting Your Home Ready with These Pre-Easter Decorations 2020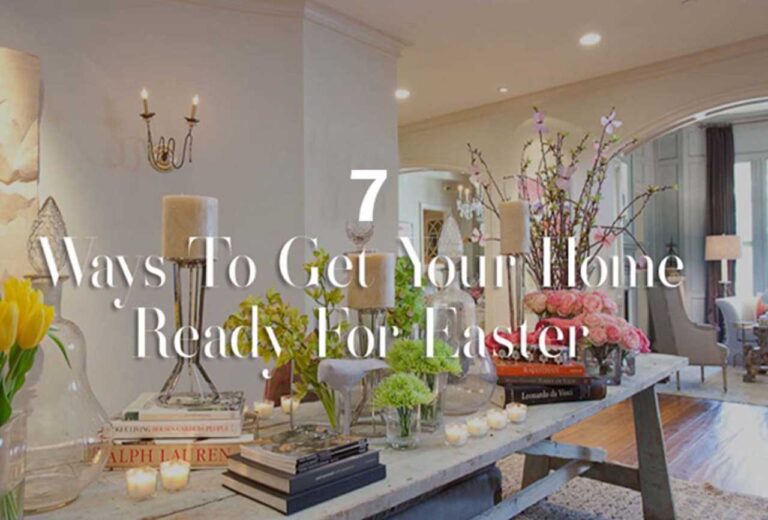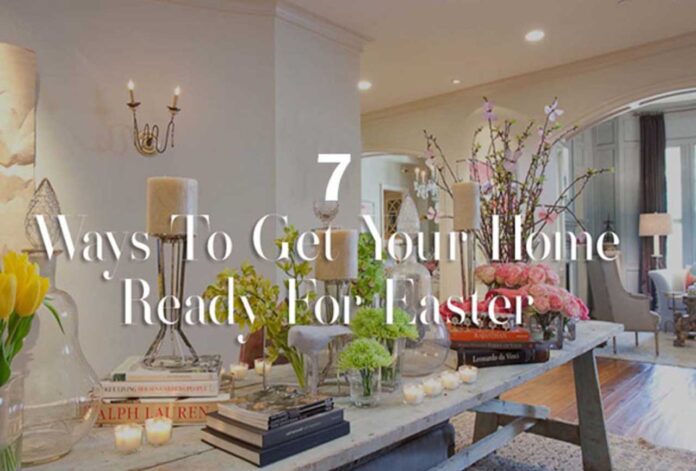 Well, this year's Easter celebration will be a unique one. A home isolation quarantine Easter we can expect according to the worldwide circumstances. But, we are the people; we live in celebrations; we make memories by enjoying occasions. As we are going through such a tough time that it would be irresponsible if we invite our guests and make a gathering to celebrate. We have to celebrate Easter this year with none but ourselves. So, here are some of the pre-Easter decoration ideas for your home.
1) Egg tree
As we are at the end of March, we can still find some dried branches of trees in our garden. If you have cherry blossom, magnolia, willow or dogwood tree in your garden, pick up any of the tree branches and place it inside a heavy ceramic jar. It would be amazing if it is a transparent glass jar, with colorful pebbles inside to fix the branches. Now, gather some blown-out eggs or lightweight faux eggs and color them. Then cut ribbons into 20" pieces. Put hot glue on the tip of the egg and place it just in the middle of the ribbon; then stick the ribbon at the other end of the egg and hang it from the tree. Your Easter egg tree is ready!
2) Bunny Balloon
A bunny balloon is an amazing theme idea for the occasion of Easter. If you have a little one at home, he/she would love the décor. All you need for this decoration is a big bouncing ball or a huge air balloon, some leaf-shaped cut piece-board, a smaller pink balloon. On the cut piece-board, stick a smaller leaf-shaped cut pink art paper to give a Bunny-er essence to it. And stick the pink balloon as the nose. Your unique Easter decoration 2020 is ready!
3) Paper wreath
This is a very soothing decoration for Easter at home. First, you need to gather a few numbers of coloring papers and thick ribbons. Cut them into thin slices and attach them on one side of the ribbon. Make the ribbon in a round wreath shape, so that the paper-cuts will look like a perennial flower. Now at the hollow of the wreath, put a small basket and stick some plastic eggs inside the basket and hang it on the door. This would be an innovative way to décor home at Easter. 
4) Paper blooms
We all have some paper cups, cake paper liners in our house. This is the time to make use of it. First, you dye the cup-cake liners with different colors. Then, fold them into half and cut them in a petal shape. To make the stem, you need to have the floral wire, fold them into half and pin it in the middle of the four/five stacked paper-cup liners. In the end, wrap the wire with floral tape to make it look like the stem. If you want to make a bouquet of flower, then use the paper cup as the base.
5) Easy Chocolate bouquet
The easy chocolate bouquet is very easy to make. All you need is some chocolate cubes, some crispy biscuits, and wafers. With wafers, you can make the bouquet. And molt the chocolates and then pour the molten hot chocolate into the wafer/biscuit made bouquets. Spread some sprinkles on the molten chocolates and let it cool. Your easy chocolate bouquet is ready. You can decorate it into faces by making eyes, lips, and nose with chocolate and strawberry or vanilla crème. And to get the best, easter chocolate delivery is the best site.
6) Olive leaf garland
Just as we made a paper wreath, it is a natural real wreath. Olive leaves are big and glossy. They look very perfect with the wreath. For this, you would get some fresh flowers as well which you can order from Easter flower delivery USA. First, stitch the leaves with the round-shaped wire to make a base. Then keep on attaching the bouquet of flowers to the leaves, but make sure there must not be an overcrowd. The garland looks more beautiful if the edges of the leaves are showing.
7) Garden gift basket
This is a unique gift for someone who loves gardening. The basket is very uniquely made of woven roots. Inside the basket, you can put all the home greeneries like moss, and ferns. As you can send this as a gift, make it as decorative as you can by adding flowers as well. Easter flowers are daffodils. Put some daffodils inside. This is a great way to invite someone one the Easter party, but not at this point. You can order such amazing gifts from gift basket delivery USA sites.
Easter is a happy celebration and happiness comes from gathering with known people. Though this year it is different, above are the best home decoration with bouquet of flowers and through which you can channelize the happiness of Easter 2020.
Subscribe to Our Latest Newsletter
To Read Our Exclusive Content, Sign up Now.
$5/Monthly, $50/Yearly