Facebook Updates 2020: All You Need to Know
Facebook Updates 2020 has brought some new layout features to keep its users updated with the social media platform. If you are yet to update your Facebook profile, do it now and know about all the updated features.
The Facebook latest updates will allow you much more tagged with the social media giant.
Here we explain the latest Facebook news that you should know to keep up to date with the world's first social network.
Short videos imitating TikTok
Instagram owned by Facebook has already copied TikTok with the Reels, so it was to be expected that Facebook would do the same. It is in India where a new feed is being tested with short videos that scroll vertically.
Facebook's own team has confirmed: " Short-term videos are extremely popular and we are looking for new ways to deliver this experience for people to connect, create and share on Facebook."
The choice of India is not accidental. India was the second country with the most TikTok users, until the Indian government banned it a few weeks ago.
Now Facebook plays its cards to stay with those users who were already used to this type of content.
DISCOVER MORE: TikTok Auto Liker Review 2020
New design for Facebook pages without Likes
Facebook is testing a new, much cleaner page layout. The new layout eliminates the Like count, offers a more readable layout, and makes the page easier to manage.
The latter is important so that anyone can manage a page without great knowledge.
At first glance, the new layout is easier to see with Bio, Featured Stories, and Posts. Thus, avoid unnecessary data when you enter a Facebook page.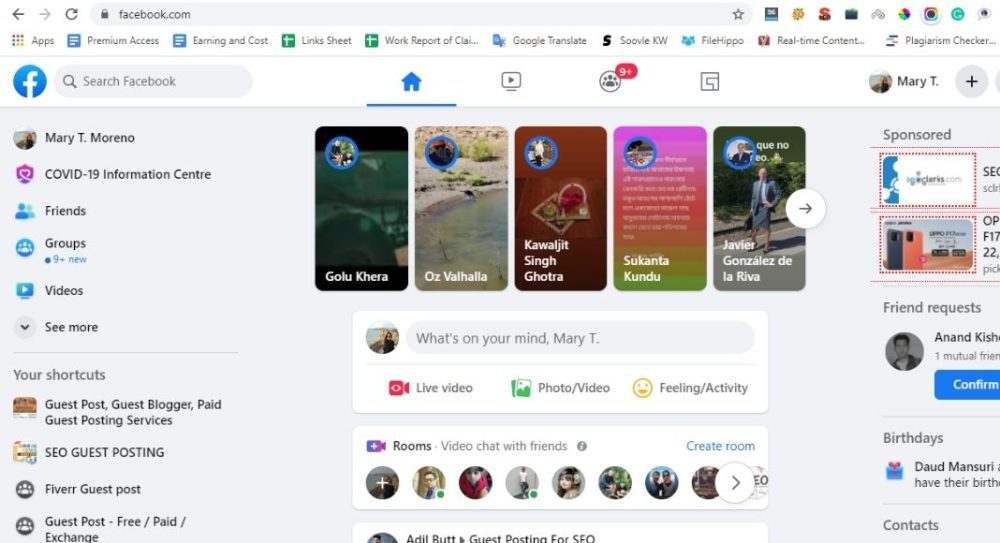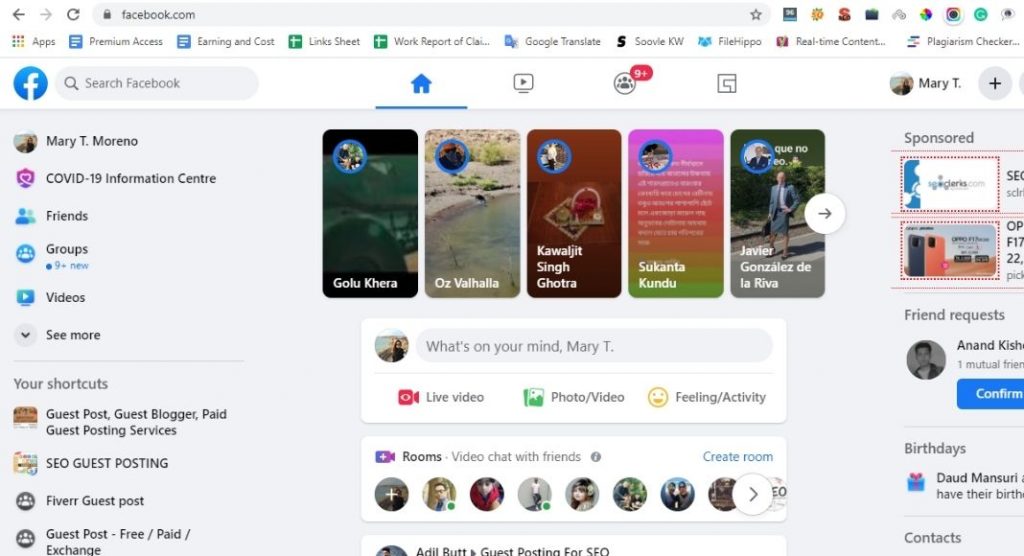 The Like button on the page is removed, but the Follow button and the number of followers remain. It was absurd to have two buttons in Facebook latest updates 2020 with more or less the same function.
Administration of the page is much easier:
You can easily switch from personal profile to page
Give easy access to the tasks of other administrators
In short, Facebook updates 2020 is a new, cleaner, more visual and readable design for everyone. How about?
The Messenger application reaches the computer
Facebook launches the Messenger application for the entire world for both Mac and Windows. This latest Facebook updates 2020 allow for higher quality group video calls for professional or family gatherings.
Some of the highlights are:
– Group video calls on a larger screen:  To keep in touch with family and friends, join a training, webinar or to do digital consultancies and consultancies.
– Easy to connect:  You don't need to know someone's email or phone number, you do need to know their Facebook username.
– Multitasking:  Chats can be easily accessed, and you can enter and exit the application while doing other things on your computer.
– Notifications: You can receive notifications of new messages, so you can quickly find the chat you are looking for. But you have control to mute and snooze notifications.
– Chats are synchronized between cell phones and desktop. You will never miss a call or message, no matter what device you are using.
In addition, you have other Messenger functions such as dark mode and GIFs.
Pay on Facebook with Pacebook Pay
Would you like to buy products directly from Instagram, Facebook, WhatsApp or Messenger? Facebook has announced the arrival of Facebook Pay.
Facebook Pay will not use its Calibra system, for now, but you will have to add the usual payment methods (PayPal and credit or debit cards). You can add a PIN number, use touch or facial recognition, to add more security to your transactions.
Facebook Pay will begin rolling out to Facebook and Messenger this week in the United States for people-to-people payments, buying event tickets, fundraising, and shopping on some Marketplace pages and businesses.
In 2020, Facebook Pay is expected to reach the world and expand its use to other family applications such as Instagram and WhatsApp.
Dark mode comes to new design of Facebook updates 2020
Dark mode comes to the new design of latest Facebook updates after implementing dark mode on Instagram. Whenever you want, you can change in settings if you want to see Facebook between light mode or dark mode.
Facebook will soon give you layout options when posting multiple images pic.twitter.com/8K23afZ9bp

— Matt Navarra (@MattNavarra) July 14, 2020
The new Facebook design allows for a fresher and easier experience. The fonts are larger and the simplified layouts make it easier to find what you want. Additionally, you can resume reading the news feed from where you left off so you don't miss anything.
Facebook starts hiding likes
Facebook is working on hiding the likes of the posts, as it is also testing it on Instagram. This fact lets us think the tests it is carrying out in 7 countries with Instagram are giving good results.
The main reason for hiding likes is that users do not feel the pressure of how many likes we have, we delete posts with little engagement. Or, directly, we do not publish them because we'll know that they will not have likes even if we like them.
At the moment it is only being tested in Australia and the result of these tests (if participation and active users do not drop) will be extended to more countries or the entire world.
News on Facebook videos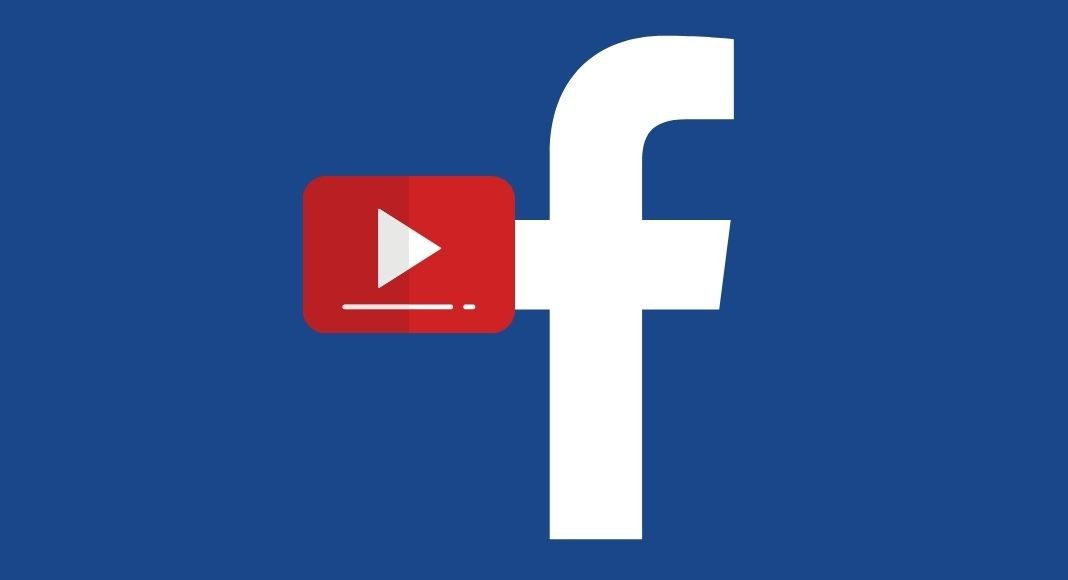 Facebook has announced news for video creators coming very soon. This will be very exciting in Facebook latest updates.
-Live Videos
Facebook updates 2020 allow its users to rehearse the live videos. This means, you can now rehearse the live videos broadcasting before the administrators and editors of the page. So, you can check if everything goes according to plan before broadcasting to all your followers. It is important so that things do not fail when it's live. Also, it's necessary to hear the sound whether it's low or high, too much or little light in the image.
In addition, you can trim the beginning and the end of the live video to save it in videos. Very importantly, in latest Facebook updates 2020, the social media company extend the live videos maximum broadcast duration to 8 hours. Also, it could be double, what is currently possible. If you have Facebook Lite, you can also use live videos.
-Group Videos
The latest Facebook updates is giving chance to group videos. The Facebook pages will be able to post a trailer to generate anticipation for the next group video, as well as the ability to tag business partners in branded content. And if you want to watch the video again, don't worry because you'll be able to watch the replay of the broadcast as a group.
-Creator Studio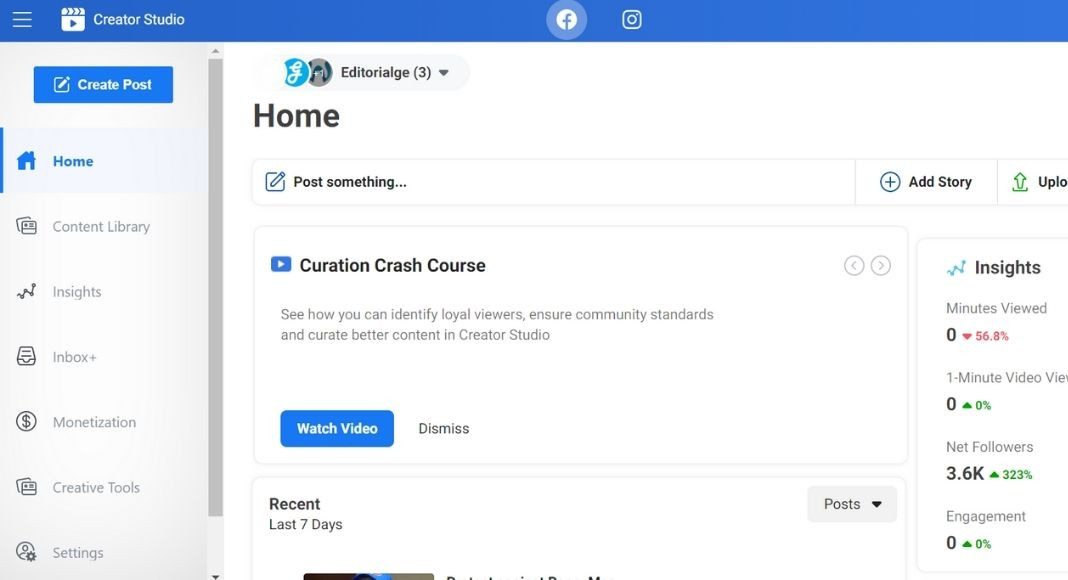 Statistics of Facebook latest updates will add a new tab with recurring viewers. The new metrics that you will be able to see are one-minute views, the average number of minutes viewed, and the retention of these returning viewers.
In addition, Facebook Updates 2020 is allowing 13 new languages added to the captions that Creator Studio videos support. The languages are: German, Arabic, Chinese, Hindi, Italian, Malay, Russian, Tagalog, Tamil, Thai, Turkish, Urdu, and Vietnamese. These are added to English, Spanish, French and Portuguese.
First image of the new Facebook design
Facebook is starting to implement the new web design. The new interface relies on tabs at the top and a more compressed view, aligned with the mobile application.
The traditional blue is left behind to give priority to the white tones (image cleaning?). Navigation between the different elements (groups, pages, messages, notifications) will be much easier and each one will have its own unique page.
Additionally, more prominence will be given to stories and groups in the latest Facebook updates. Groups can be a good source of user visits because it groups a community around a topic.
Facebook updates 2020: New type of publication (Facebook Chat)

Over the next few months, we'll be rolling out a redesigned Ad Preferences. None of the transparency and controls are going away, but now it'll be easier to navigate. It'll be split into 3 tabs: Advertisers, Ad Topics and Data (1/2) pic.twitter.com/3h0vWsft7M

— Rob Leathern (@robleathern) August 18, 2020
Facebook is working on a new type of Facebook post: chat. This means that you can share a chat button on your Facebook wall so that other users could join that Messenger chat privately. Something similar was already one of the novelties of Instagram.
This confirms the phrase Mark Zuckerberg said last April at the news launch conference: "The future is private." If you're a business, you could use the chat post to ask your followers for feedback on a new product, hot topic, or industry.
Facebook changes the ad format
As of August 19, the publications of Facebook pages and the ads will change their format in their mobile version. The strategy is part of their plans to change the design as part of the latest Facebook updates 2020. This was announced by the social media platform at the end of 2019 with the arrival of FB5.
The new design will only show 3 lines of text and, if you want to read the rest of the content, you will have to click on "See more …". Additionally, the maximum height of photos and video is reduced to a 4:5 formats on mobile.
The change of Facebook latest updates will mean uniformity between Facebook and Instagram formats. Here the full text is not read with the naked eye either. If you are a creator of ads on Facebook, you should take into account these changes from August, above all, be clear that you must hook in the first 3 lines.
Facebook launches its own coin
Libra is the name of the new cryptocurrency that Facebook has created to launch into the financial world. This currency can be used in an independent application, called Calibra, with which we can pay transactions between individuals and buy products in stores.
It will be in the latest Facebook updates 2020 when you can start making payments on WhatsApp and Messenger. Also, we hope that Facebook and Instagram will start it. You will get more information on Calibra in the extended blog post.
Group pages renewed in latest Facebook updates
Latest Facebook updates 2020 will allow its group pages with a new way of writing posts on the wall. Now the users can add bold, italic, H1 headings, and H2 headings for subtitles. It also added a numbered list, a punctuated list and even citations that the users want to highlight.
It is reminiscent of LinkedIn Pulse and is perfect to highlight your publications in groups or share your links in a more creative way.
Facebook will turn you into an Avatar character
Facebook copies the Bitmoji from Snapchat and advertises the Avatar, an online character similar to you. This Avatar character looks very funny as latest Facebook updates 2020 has created for you to share. You can create the Avatar with your physical features, and you can also share it for comments and messages.
Facebook Avatar characters will represent everyday situations or feelings like joy or sadness. At the moment, they have only reached Australia but at the end of 2020 they will reach the whole world. If you want to know more about the Facebook Avatar, see the full article on the blog.
Conclusion
Despite being considered dead by many, Facebook is still the social network with the most active users in the world. More than 2.5 billion users enter Facebook every month to share personal experiences, participate in groups or see what our friends are up to.
If some are not active, download the latest Facebook updates on Apple iOS or Google Play Store.
Subscribe to Our Latest Newsletter
To Read Our Exclusive Content, Sign up Now.
$5/Monthly, $50/Yearly