Top 10 Tips for Driving Safely While Visiting Irvine, CA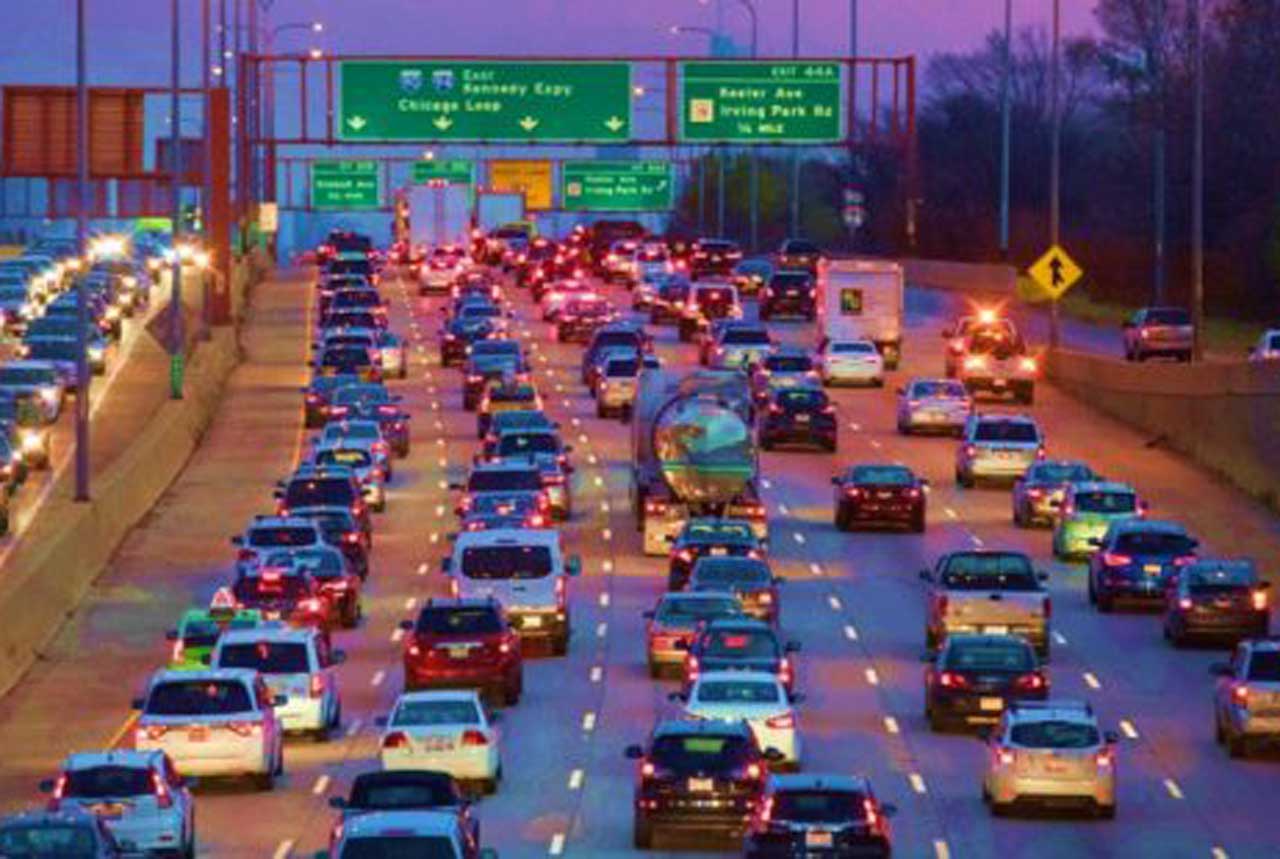 Drivers in Orange County are frequently confronted with a variety of road hazards. Cars are obviously an important part of our daily lives; we use them to commute between locations. Unfortunately, car accidents are becoming more common in Irvine.
Drivers in California, including those in Orange County, are known for their aggressive driving style. As any street-smart driver in the state can attest, speed limits in California are enforced (and followed) inconsistently at best.
Potholes and wear from excessive driving are common road hazards. Due to the lack of rain in the area for months at a time, some Southern California drivers are unfamiliar with driving in the rain, making the roads slick during the occasional rainstorm.
This is exacerbated by a grueling daily commute in Southern California, which can lead to physical confrontations fueled by road rage.
According to the California Office of Traffic Safety, there were 891 traffic crashes in Irvine. Intoxicated drivers were involved in 54 of the crashes, while motorcyclists were involved in 22, pedestrians were involved in 36, and bicyclists were involved in 56.
If you are involved in a car accident, you should contact an Irvine car accident lawyer right away. Injury lawyers can help you file a claim and communicate with insurance companies on your behalf.
Listed below are ten tips you can use when driving through Irvine, California:
Mandatory Personal Safety Measures
Everyone in a vehicle must wear a seatbelt, and motorcyclists must wear helmets, according to California law. This is to ensure that there are few accidents or fatalities on California's roads.
Properly restrained by a safety belt, as defined by VC 27315, means that the lower portion of the belt crosses the occupant's hips or upper thighs, and the upper portion of the belt, if present, crosses the occupant's chest in front.
To be considered "properly restrained," drivers and passengers in vehicles manufactured after 1996 must wear the entire shoulder harness and lap belt.
Vehicle owners must also keep their safety belts in good working order, according to Vehicle Code 27315 VC.
In California, online navigation systems like Waze and Google Maps have become popular smartphone mapping apps. They've become one of the most popular mapping apps, thanks in part to the way it finds out-of-the-way routes to save time. Waze is a new, clever, cutting-edge mapping app that is extremely popular among young locals.
Waze collects data and is quick, ensuring that you get the fastest route. This has aided in the development of a strong community of users. It also has a feature that allows users to add their friends, making it easier for a group of friends to keep track of each other while traveling or finding a friend in the Waze user's vicinity.
Be Careful of the 91 Expressway Lane Traps
Between the SR-55/SR-91 interchange and the SR-91/Interstate (I)-15 interchange, the 91 Express Lanes is a four-lane, 18-mile toll road built in the median of State Route (SR)-91. Many visitors assume California is all "Freeways," which are tax-funded roads rather than pay-per-use roads because many of you are from the east and are used to tollways and paying to use roads. However, California has an underutilized diamond lane reserved for carpools.
Following that, many miles of toll-pay expressways remain in high-traffic areas of the state. The ten miles of Route 91 Expressway, which is a paid expressway, are of particular interest. Many visitors believe they are in the carpool lane because the 91 East carpool lane merges into the Route 91 Expressway. They are, however, incorrect.
You must pay a fee for a window badge that sends a signal authorizing you for paid lane use in order to use that stretch of uncrowded road. If you are not permitted to use the path, special automatic cameras will photograph your license plates and record the violation of the carpool lane. Following that, your rental car company will receive your ticket via US mail and will hold you responsible. As a result, you will face significant fines, penalties, and points on your driving record.
Watch for Motorcycles
A motorcycle is an excellent mode of transportation for navigating California's roads. It can help you navigate through congested areas with ease, allowing you to arrive at your destination sooner. However, this poses a risk to other drivers because some motorcycle riders have a habit of cutting in front of other vehicles when they are in a hurry.
Many of the collisions that injured motorcyclists occurred in Southern California counties, particularly Orange County, according to California's Statewide Integrated Traffic Records System (SWITRS). When traveling on roads where motorcyclists are allowed to ride at higher speeds, drivers are advised to exercise extreme caution.
Make Proper Lane Changes
Follow these simple instructions when changing lanes:
●     As you switch lanes, try to leave four to six seconds between your vehicle and the vehicle in front of you.
●     Before attempting to move over, check your rearview and side-view mirrors, as well as all blind spots.
●     To indicate your intention, use your turn signal.
●     Maintain a constant speed while checking your mirrors and looking over your shoulder for approaching vehicles.
●     To move into the next lane, move the steering wheel slightly; do not make quick movements.
Learn Where To Park
As the holidays approach, we should all be thinking about parking lot accidents in California, especially if we live in a busy urban area like Los Angeles, Orange County, San Diego, or the Inland Empire. The following are some of the most common types of parking lot or structure accidents:
Mistakes in the Back Out: Cars backing out of parking spaces have the potential to collide with other vehicles and hit pedestrians, including children.
Sudden Turns: In a rush to find that last parking spot, people frequently take risky actions such as making sudden turns, turning down the wrong side of a parking aisle, or engaging in other dangerous driving behaviors.
Excessive Speed Incidents: The flurry of activity required to enter, park, and exit a structure or lot can result in an accident. Speed bumps and other safety measures may help, but they don't always slow cars down enough to prevent tragic incidents like collisions with other vehicles or striking pedestrians. Excessive speed can sometimes result in a car jumping the curb or stopping and driving up onto a sidewalk or other pedestrian pathway.
Rear-End Collisions: When a vehicle comes to a sudden stop or abrupt movement, and the cars behind it are too close, going too fast, or not paying attention, a rear-end collision can occur.
Pulling into or out of a parking lot: Many accidents happen when cars or even larger vehicles like commercial delivery trucks pull into or out of a parking lot. Many parking entrances and exits are located near busy surface streets or sidewalks. A vehicle can collide with another car, a pedestrian, a bicyclist, or a motorcycle if it is not driven with enough caution.
Pay Attention to Stop Signs
Stop signs are everywhere in California. They're more common than traffic lights. You're supposed to come to a complete stop at stop signs, but most drivers just slow down until they're pretty much stopped, then carry on.
People call this the California Roll. It isn't legal (nor does it have anything to do with sushi), but it does happen.
Pedestrians can cross at a stop sign because – in theory – you're supposed to stop anyway. But then again, pedestrians can pretty much do what they want.
The four-way stop sign. An All Stop sign may be seen at a crossroads. This means you have the right of way if you're the first person to arrive at the intersection. It becomes a funny stand-off when four cars arrive at the intersection at the same time. Whoever takes the initiative is the one who gets to go first.
Be Mindful of Pedestrians
Pedestrians will be given the right of way by drivers who will go out of their way to do so. While pedestrians in Orange County's tourist zones are relatively safe, local pedestrians walking to work, school, shopping centers, or looking for work face a significantly higher risk. This is particularly true in places like Anaheim, Irvine, and Costa Mesa, where the dangers are constant. Surprisingly, pedestrians were frequently the victims of auto accidents even during the pandemic.
Over the last five years, the number of pedestrian accidents in Orange County has remained high. In 2016 and 2017, there were nearly 900 reported accidents per year. The number of cases decreased slightly between 2018 and 2019, but they still resulted in serious injuries and deaths, as shown below.
While the human toll did not reach the same tragic levels as in Los Angeles County, it is safe to say that pedestrians in Orange County were still in grave danger.
Follow Speed Limits
The posted speed limits are in miles per hour (mph). On multi lane freeways, the speed limit is generally 65 mph, though in some areas it is 70 mph. The speed limit on two-lane highways is usually 55 mph. On city streets, the speed limit is usually 35 mph, though it is usually 25 mph in residential areas and near schools.
Know How to Find Emergency Help
In the event that you become involved in an accident, do not hesitate to seek help by calling 911 from any phone.
Subscribe to Our Latest Newsletter
To Read Our Exclusive Content, Sign up Now.
$5/Monthly, $50/Yearly