Cryptocurrency Payment Solutions for Online Gaming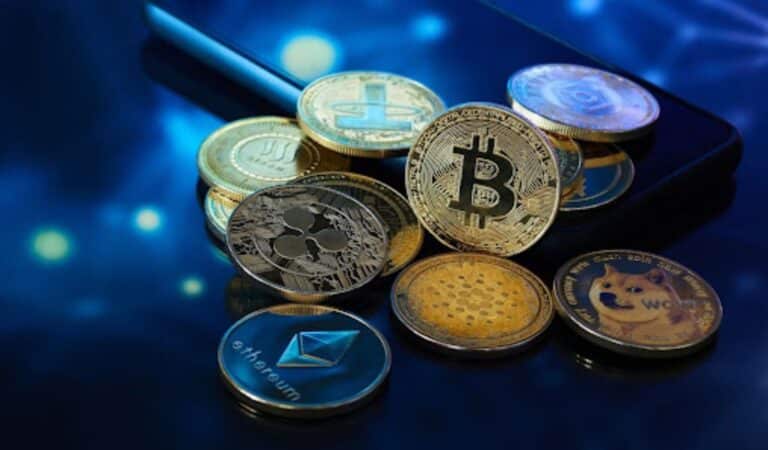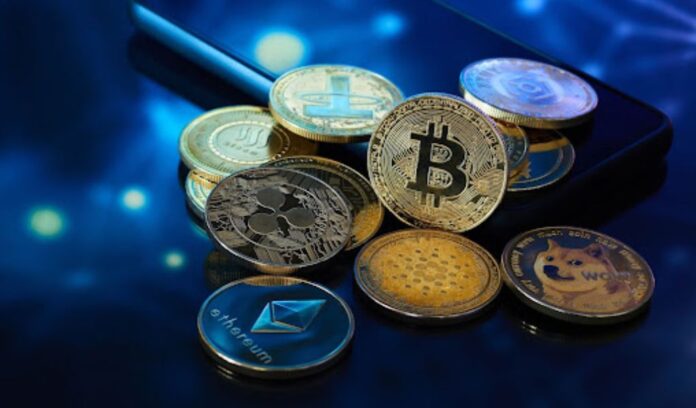 By discussing various crypto payment solutions available for online gaming, this article helps you familiarize yourself with these innovative payment solutions comprehensively.
So you're not only a gamer, but you also happen to be cryptocurrency savvy? Congratulations, fellow tech enthusiasts! The following article is specifically for you. We will be discussing the best cryptocurrency payment solutions available on the market that can provide a more secure and anonymous way to purchase in-game goods. So if you are looking to bet in an existing game using your favorite cryptocurrency in the top online crypto casinos supporting cryptocurrency as a valid payment method, we have got you covered below variously!
How to Use Cryptocurrency for Online Gaming?
First of all, you need a wallet with which you can store your coins. Several options are on the market for those just getting started. For instance, the most popular case is using a Bitcoin wallet. You can also download an extension for Chrome or install a third-party service like Coinbase; the latter has many features and is very beginner-friendly. However, it doesn't allow you to send transactions directly to in-game vendors (like Unreal Engine) and is confusing regarding usage procedures (keep reading).
Then you need to convert your coins to a different cryptocurrency supported by the game. In this case, it's best to use ShapeShift or Changelly. These services help users exchange their coins at the best rate and without an account, making it more convenient for those unfamiliar with using crypto in everyday life.
You'll need a game that supports crypto payments, like Enjin's Minecraft plugin or War Riders. These developers have created their own wallets for players to store their in-game loot without fear of losing access to their funds. To buy new items in-game, players have a wide choice of cryptocurrency payment solutions that are offered; these include Changelly, CoinPayments, and ShapeShift. These services are preferable because they are fast and offer a wide variety of altcoins.
Several other options are on the market, such as investing in ShadowLife Online, a mobile game with over 2000 players daily! Players use cryptocurrencies to buy new weapons and other items in-game.
Security of Cryptocurrency Payments
With online gaming and cryptocurrency payments, you can be sure that your money will be safe. However, there are cases in which companies don't reimburse players for stolen funds. It may sound scary, but it's hard to track where your digital currency is going when it's stored on third-party websites or platforms with dubious security measures.
To avoid this, you should use cold storage. That way, you won't have to worry about a third party accessing your precious funds. A simple way to do this is by setting up a wallet on a computer that isn't connected to the internet. Then, you can access those funds online by installing a special application. This will help prevent hackers and malware from accessing your private keys and stealing your cryptocurrency.
Keep in mind that it's not always easy to set up cold storage with altcoins, which is why we recommend storing your funds on a Ledger Nano S or another similar hardware wallet. They are inexpensive and very secure. If you're planning on investing in a new game that uses cryptocurrency, make sure to read the fine print and be aware of what is and isn't covered by the team of developers and the platform itself.
Regulation of Crypto Payments
It's quite simple – no one regulates cryptocurrencies, which means they're not subject to government jurisdiction or oversight. That's why some risks are associated with using them in online gaming, the best crypto casinos offer.
When it comes to crypto gambling and using crypto payments in your gambling games, numerous benefits arise. Cryptocurrencies provide enhanced security compared to traditional payment methods, minimizing the risk of fund theft and offering peace of mind to game developers. Furthermore, these digital currencies are more challenging to hack, safeguarding players' funds.
Additionally, the ability to convert cryptocurrencies back into fiat money provides practicality. Whether you require cash for rent or wish to use it at local stores, crypto gambling allows for seamless transitions between digital and traditional currencies.
Benefits of Using Cryptocurrency for Online Gaming
Whether you're looking to invest in specific games that accept certain coins or are simply curious about the technology behind virtual currencies, now is the time. With so many ways to use your coins and with more and more casino games the best crypto casinos online offer, everyone can benefit from the technology. 
Here are 3 key benefits of using cryptocurrency for online gaming:-
1) Lower Fees:  The fees associated with cryptocurrency payment solutions are much lower than regular credit cards. On average, they're 0%-3% or even lower, depending on the exchange and platform. At first glance, this sounds like a small amount. Still, considering that over $300 billion in transactions are conducted each year using credit cards in the US alone, you'll see how important it is to use altcoins that can give users value for their money.
2) Faster Transactions: The transaction time associated with crypto payment solutions is significantly shorter than regular payment options. This is because of the fact that these systems don't require a third-party platform to process and verify transactions. You'll always know with whom you're transacting and in what amount at all times; this makes it impossible for fraudsters to take advantage of you by claiming they have not received your goods or money.
3) Enhanced Security: Security has always been paramount regarding cryptocurrency payments, which is especially important when making purchases in online gaming.
With cryptocurrency, you'll be able to control your private keys, which means you'll have full control of your investment. You won't have to worry about a third party stealing your coins or an account-sharing bug allowing others to access your account and wallet information. There are also many ways to store and secure your digital currency without giving off information that cybercriminals can potentially use.
Conclusion
The need for cryptocurrency payments in regular or the best crypto casinos online is clear, as they can help reduce costs to a great extent. However, there are many risks associated with using them. To make the most of your digital currency, it's important to secure your funds and invest only in altcoins that you know will have staying power in the gaming world. It's also wise to keep track of currency regulations in your area as well as government regulations worldwide.
Subscribe to Our Latest Newsletter
To Read Our Exclusive Content, Sign up Now.
$5/Monthly, $50/Yearly