Best Food Delivery Apps in the UAE: Top 80+ Apps for Seamless Food Ordering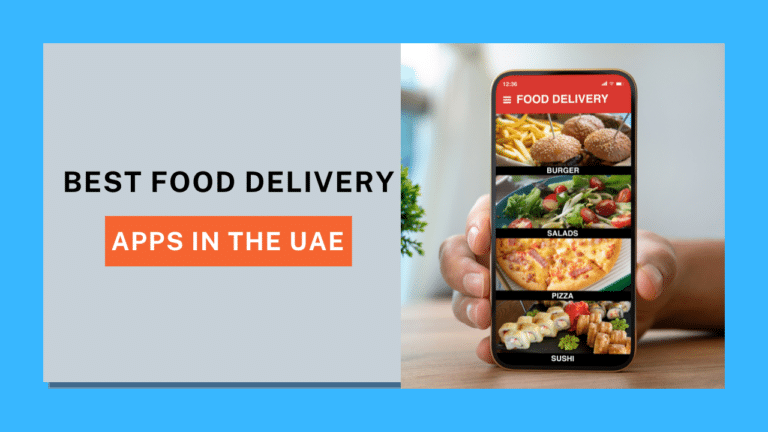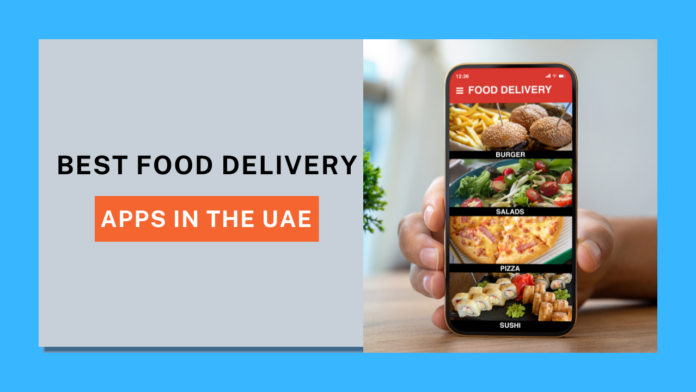 The UAE is a hot spot for food delivery apps, offering easy and convenient options to satisfy your cravings. There are currently seven popular food delivery services in the UAE, each with its unique features and benefits. With this article, you'll get an overview of all the best food delivery apps in the UAE from around the Emirates and find out what makes them stand out from each other.
You'll also get up-to-date information on innovations like contactless deliveries during COVID times as well as tips on choosing the right app that fits your needs.
So, come along for this trip into the flavorful world!
Content Highlights
There are many apps in the UAE for ordering food, like Talabat, Zomato, Deliveroo, and others. These apps offer a wide range of restaurants, from local to international cuisines, giving customers plenty of options to choose from.
Using these apps is simple. You can customize your orders, and the apps ensure quick and reliable delivery with features like real-time tracking. This makes it convenient for people who want their favorite dishes brought to their doorstep.
Customers can enjoy discounts, loyalty programs, and special deals using these food delivery apps. Loyalty programs reward regular customers, providing an extra incentive to use the same app for food orders.
Customer reviews play a crucial role. People often read reviews to decide where to order from. Positive reviews can encourage customers to try a new restaurant, while negative reviews may make them choose a different one.
These apps allow users to customize their orders based on personal preferences and dietary restrictions. This means you can tailor your meals to suit your taste or meet specific dietary needs, offering a more personalized dining experience.
15 Best Food Delivery Apps in the UAE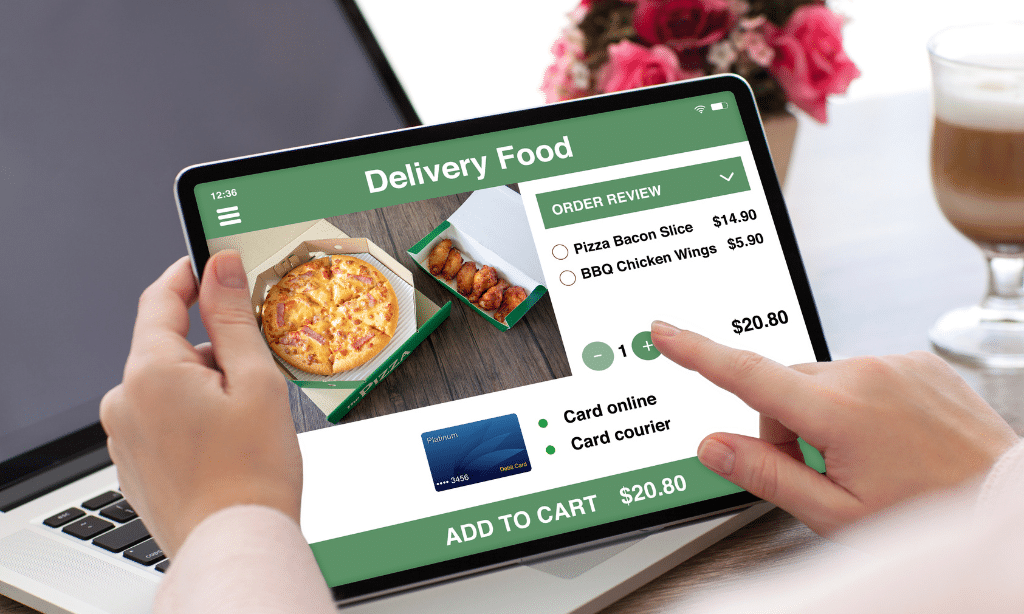 From Talabat to DineDash, several popular food delivery apps are available in the UAE.
Talabat
Talabat is a Dubai-based online food delivery platform with operations spanning the entire UAE. It stands as one of the best and most reliable food ordering apps in Dubai, providing users with access to local and international cuisines.
Diners can find various high-quality restaurants featuring cuisines worldwide at competitive prices through Talabat's interface. Additionally, this app has several advantages; it has an intuitive ordering process for ease of use, varied options to customize orders according to dietary restrictions or preferences, and guarantees fast delivery times with real-time tracking.
With its strong focus on customer satisfaction, Talabat stands out amongst the competing food delivery apps such as Zomato, Uber Eats (Careem Now), and Deliveroo in the UAE market, allowing diners to enjoy restaurant quality dishes curated exclusively for home pleasure guilt-free!
Zomato
Zomato is one of the most popular food delivery apps in the UAE. It provides comprehensive information about restaurants in Dubai, including customer reviews and ratings for each eatery it lists.
With a user-friendly interface and intuitive ordering process, it makes placing an order simple and fast. This global platform also offers a range of special features such as discounts, loyalty programs, customer reviews, and customization options for dietary restrictions – all making this food delivery app stand out amongst its competitors.
Additionally, given its strong reputation for reliability within the region, Zomato's online services are regularly used by many people across the UAE to deliver their favorite foods to their doorstep easily!
Deliveroo
Deliveroo is one of the top food delivery apps in the UAE, boasting an impressive 160,000 restaurants on its platform. The app has been gaining traction due to its reliability, border security, and fast food ordering experience.
It offers customers a wide selection of quality restaurants that cater to all cuisines and dietary preferences, making it one of the preferred choices among residents in Dubai, Abu Dhabi, and Sharjah,
Many rely on Deliveroo because it simplifies the ordering process with user-friendly features such as discount programs, loyalty card reviews, and real-time updates on your order's status.
Eateasy
Eateasy is a leading food delivery platform serving the UAE, providing consumers and businesses with convenient dine-in, online ordering, and grocery delivery services. The company works with over 9,000 outlets nationwide to make an extensive selection of high-quality restaurants available through its platform.
Furthermore, it stands as one of the top 7 most popular apps in Dubai and the whole Middle East. It is associated with some of the best food delivery apps such as Talabat, Zomato, and Deliveroo.
Boasting a user-friendly interface along with an intuitive ordering process makes it easier for customers to customize their orders based on dietary restrictions while securing convenience from order tracking & real-time updates on their deliveries.
Careem (Uber Eats)
Careem (Uber Eats) is one of the top Food delivery apps in the UAE, particularly popular in Dubai. It is now expanding its super app across the region to serve better the food delivery communities it serves. The app offers a variety of restaurants for users to choose from and has a user-friendly interface and intuitive ordering process that makes ordering significantly easier for customers.
Careem offers fast and reliable food delivery in the UAE, standing out from competitors through discounts, loyalty programs, and customer reviews. Popular restaurants in Dubai often recommend Careem because of its affiliation with Uber Eats. This Uber connection provides Careem additional capabilities like grocery delivery and payment app integration.
Overall, the combination of reliable service, special features, and partnership with Uber Eats makes Careem a leading food delivery platform recommended by many dining spots across Dubai.
Carriage
As one of the leading food delivery services in the UAE, Carriage has made its mark through its expansive network of partner restaurants spanning cuisines from Middle Eastern to East Asia to Europe. Users can browse through thousands of menu options on the elegantly designed Carriage app and website, which makes discovering new dishes seamless.
Tracking an order in real-time comes standard with Carriage, letting customers follow along as their food journeys from the restaurant kitchen to their front door. Available in all major UAE cities, including Dubai, Abu Dhabi, and Sharjah, Carriage deploys an optimized fleet of drivers to achieve speedy deliveries so meals arrive fresh and flavorsome.
For large group orders, Carriage provides catering coordination services as well. Partner restaurants on the platform range from neighborhood gems to Michelin-starred dining rooms, giving access to an exceptional breadth of culinary experiences. For those with discerning palates, Carriage is the go-to delivery app in the UAE.
TastyMogo
As a leading food delivery service catering specifically to bona fide foodies, TastyMogo prioritizes providing a delightful culinary adventure from start to finish. Users can get lost scrolling through the staggering array of over 5,000 restaurants on the platform serving up specialties from across the globe.
The app makes it easy for customers to apply filters, read reviews, and curate a shortlist of eateries that catch their eye before placing an order optimized to their tastes. Once the food is prepared, TastyMogo's courteous drivers ensure meals are transported in insulated carriers to preserve quality before promptly delivering them to the customer's address.
The TastyMogo team regularly samples dishes across its restaurant partners to provide honest recommendations to users seeking new culinary discoveries. For residents and tourists looking to deeply explore the rich and diverse dining scene in the UAE, TastyMogo is an indispensable app.
QuickBite
QuickBite has disrupted the UAE's food delivery sector by providing unparalleled speed and reliability. Available in Dubai, Abu Dhabi, and other emirates, QuickBite's ever-expanding network covers all cuisine categories, from street food favorites to gourmet fare. The QuickBite app makes ordering seamless with dish recommendations based on a customer's profile and intelligent filters to refine the vast menu options.
Once an order is placed, QuickBite's optimized routing and driver tracking technologies kick in to deliver food promptly and freshly. Customers can watch their meal journey in real-time on an interactive map. QuickBite also integrates with restaurants' point-of-sale systems to commence preparation when an order comes in, minimizing wait times. For UAE residents and workers accustomed to being on the go, QuickBite is the app of choice for maximizing convenience and minimizing mealtime hassle.
FeastNow
FeastNow provides a highly personalized food delivery experience by learning each customer's tastes and preferences. Users complete a palate profile covering cuisine types, dietary needs, and flavor profiles. FeastNow's algorithm then generates tailored recommendations from its extensive restaurant selection.
Customers can customize each dish according to their cooking preferences before placing an order. FeastNow is a boon for families and groups thanks to its group ordering system. The app conveniently handles split payments and lets users pre-assign dishes to group members.
FeastNow also proactively alerts customers to deals that align with their saved preferences. With its tech-enabled, customized service, FeastNow delivers delight to discerning diners across the UAE.
MunchLinx
MunchLinx has established itself as a trusted and efficient food delivery app in the UAE, connecting users with an extensive array of dining options. The app's interface is not just user-friendly but also intuitive, streamlining the entire ordering process.
Beyond its technical prowess, MunchLinx sweetens the deal for customers by offering enticing features such as discounts and loyalty programs, fostering a sense of appreciation and loyalty among users.
MunchLinx's commitment to providing a seamless and enjoyable dining experience is evident in every facet of its operation. It is a sought-after choice among residents who seek convenience and added value in their culinary endeavors.
FoodFiesta
FoodFiesta stands out as a dynamic and vibrant force in the UAE's food delivery landscape, offering users a rich tapestry of culinary delights to explore. The app's design goes beyond just being user-friendly.
It is crafted to enhance the overall dining experience, ensuring every step, from selecting dishes to placing an order, is a breeze. What distinguishes FoodFiesta is its strategic collaboration with top-rated restaurants, guaranteeing users access to a diverse and high-quality selection.
Real-time order tracking further elevates the customer experience, making every meal ordered through FoodFiesta a well-informed and delightful choice. The app is a testament to efficiency and variety, catering to users who value culinary exploration and streamlined service.
GourmetHub
GourmetHub stands as a distinguished and prominent player in the UAE's vibrant landscape of food delivery apps. Elevating the culinary experience, this app takes pride in offering users a premium selection of top-notch restaurants and gourmet dishes curated to meet the discerning tastes of its clientele.
At the heart of GourmetHub's success lies its sophisticated interface, meticulously designed to transcend the ordinary and provide an exceptional ordering experience. The app seamlessly navigates users through a world of culinary delights, where every interaction is not just functional but a visual and tactile pleasure. The sophisticated design contributes to an overall ambiance of exclusivity, reinforcing the idea that dining experiences extend beyond the palate.
GourmetHub goes beyond mere functionality, offering a range of features that enrich the user experience. Exclusive discounts add an element of luxury, ensuring that users access premium dining options and enjoy them at an enhanced value. Personalized recommendations further distinguish GourmetHub, reflecting a commitment to understanding individual tastes and preferences. This tailored approach transforms each interaction into a unique and delightful culinary journey.
MajesticMeals
MajesticMeals distinguishes itself as a dependable cornerstone in the expansive realm of food delivery apps within the UAE, offering users a rich tapestry of culinary options to explore and savor. The app's commitment to user satisfaction is manifested in its straightforward ordering process, providing an uncomplicated and user-friendly interface that streamlines the entire experience.
Navigating through the app becomes a functional process and an intuitive journey, allowing users to select and customize their orders effortlessly. One of MajesticMeals' notable strengths lies in its unwavering emphasis on timely deliveries, recognizing that punctuality is a crucial component of a positive customer experience.
Users seeking convenience and reliability, find solace in the app's commitment to ensuring that their meals reach them promptly, maintaining the freshness and quality of the dining experience. The app's dedication to prompt deliveries reflects an understanding of the modern user's expectations, where convenience is seamlessly intertwined with efficiency.
UrbanBites
UrbanBites has solidified its presence as a rising star among many food delivery apps in the UAE, winning users' hearts by delivering a meticulously curated selection of urban-inspired culinary delights. The app's popularity stems from its ability to transform ordering food into a sophisticated exploration of diverse flavors, making it a trusted companion for culinary enthusiasts and casual diners.
At the heart of UrbanBites' success is its user-friendly interface, a seamless gateway that transcends functionality to provide an engaging and enjoyable ordering experience. Navigating through the app feels intuitive, allowing users to traverse a landscape of gastronomic possibilities effortlessly.
This commitment to user experience extends to an efficient ordering process, where every click is designed to enhance the overall speed and ease of securing a delightful meal. In the fast-paced urban lifestyle of the UAE, UrbanBites emerges as a preferred choice for those who seek both efficiency and enjoyment in their dining experience.
DineDash
DineDash stands as a dynamic force in the realm of food delivery apps in the UAE, earning acclaim for its expansive network of restaurants and commitment to efficient delivery services. The app's prowess lies in its broad culinary offerings and its dedication to simplifying the dining experience through a meticulously crafted and user-friendly design.
At the forefront of DineDash's appeal is its intuitive user interface, an artful blend of aesthetics and functionality that transforms ordering food into a seamless and enjoyable process. Users navigating the app are met with a visually pleasing experience, where each interaction is thoughtfully designed to enhance ease of use. This commitment to user-centric design extends to the ordering process, ensuring customers can effortlessly customize their culinary preferences and preferences with just a few clicks.
DineDash's dedication to customer satisfaction is further underscored by features such as real-time order tracking. This not only serves as a practical tool for users eagerly awaiting their meals but also as a testament to the app's transparency and commitment to providing a reliable and accountable service. In a landscape where timely deliveries are paramount, DineDash stands out for its emphasis on meeting and exceeding customer expectations.
50 More Food Delivery Services in the UAE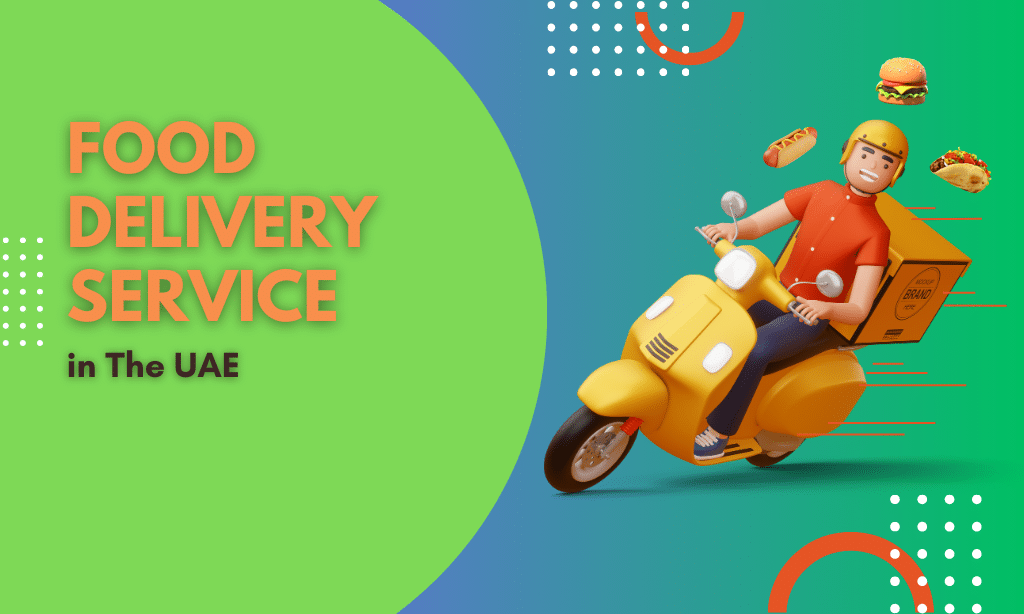 Here, we have listed 50+ more top quality food delivery apps and services in the UAE.
Eat Easy
El Grocer
InstaShop
McDelivery
Foodics
Jahez
Mrsool
Weyay Food
RoundMenu
Smashi
BulkWhiz
Sehtak
Rafeeq
Orderin
Eat Clean Bro
Icook
MumMum
Lafayette Gourmet
Truxton
Mahzooz
800 Pizza
Pizza Hut
Freedom Pizza
Carriage
Carrefour Now
Barbican Direct
Apron
Pick Pack Deliver
ScaleMeals
Eatza
Lugmety
MyFabBox
Freedom Diner
YallaOrder
Boxit.ae
Souq GetIt
Ninja Scoop
CookBook
Cooper's Butchery
Dalia Gourmet
Delevery Café
Eattreat
FitToGo
Goodly Foods
GPay
JUST FOOD app
Kitopi
Lunch:ON
Masafi Direct
MealsOnWheels
MunchOn
My Skillet
NutriFit.ae
Order Me In
Pizzahut Delivery
Scoffee
Suroorstore
Taste on the Go
Factors Behind the Success of Food Delivery Apps in the UAE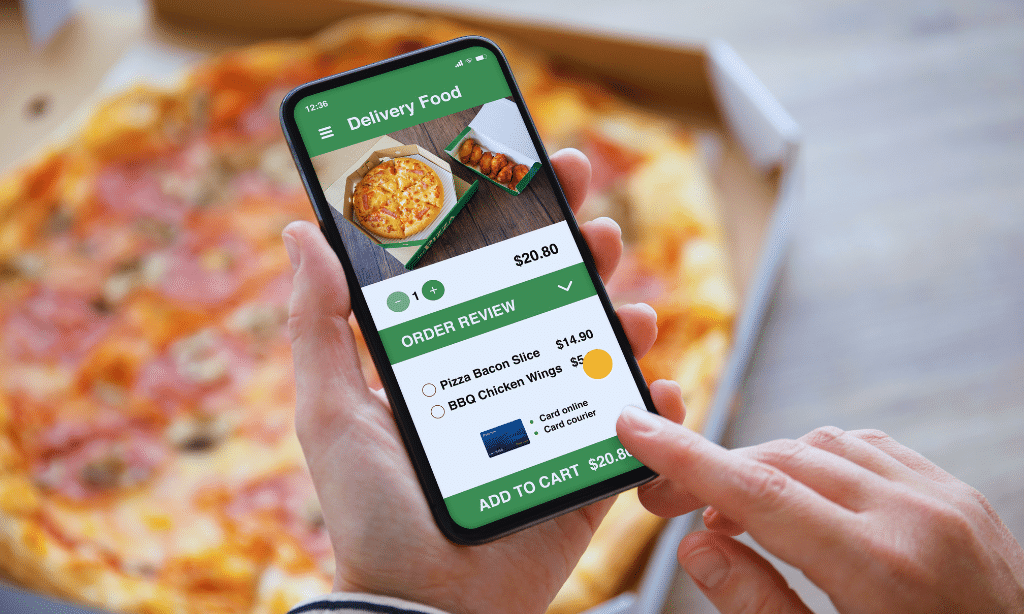 The success of food delivery apps in the UAE can be attributed to various factors, most notably high technology penetration, acceptance of internet commerce in the food industry, and positive buying habits.
The UAE's strong culture of using technology for various aspects of life has enabled these apps to gain quick traction with customers looking for convenience and efficiency. Restaurateurs have also embraced online ordering to increase patronage, further boosting the growth and popularity of food delivery services.
In addition, positive buying habits, such as people's willingness to try new apps and their preference for convenience, have helped spur the rapid development of this sector.
Moreover, when the coronavirus pandemic hit many countries around the world, it impacted their economy drastically, changing how businesses function. Tech-backed food delivery platforms gained wild success in terms of customer satisfaction, where meals could be reached without touching or having any interaction with others during the quarantine period.
Several food delivery apps have gained popularity in recent years for their user-friendly interfaces, wide restaurant selection, timely deliveries, and customer service. Key players like Careem Now, Talabat, Deliveroo, Noon Food, Carri, Locale, and Eat Easy make it easy to order food with just a few taps. Their apps and websites offer thousands of restaurant options suiting all tastes and budgets.
Reliable delivery time estimations and efficient post-order communication keep customers informed. Attractive promotions and discounts provide additional incentives to order. By combining convenience, choice, reliability, and affordability, these leading food delivery services have experienced rapid growth as consumer adoption increases across the region.
Features and Benefits of Each Food Delivery App
[Video Credits @iCoderzSolutions]
Each delivery app offers unique features and benefits, such as a quality selection of restaurants, an intuitive ordering process and reliable delivery speed, discounts and loyalty programs, customer reviews, and customization options to meet dietary needs.
Quality and Variety of Restaurants Available
Food delivery apps in the UAE offer an extensive variety of restaurant options so customers can easily explore and discover new restaurants to order from. From popular fast-food chains to specialty cuisines, customers are guaranteed to find something they'd love on these apps with a wide range of restaurant choices from which they can select their favorite meal.
Special features like restaurants that specialize in halal dishes, vegan food, or gluten-free specialties make it easier for users to search for exactly what they want. Additionally, users have access to detailed menus and reviews about specific dishes before deciding what to order.
With convenient filters such as 'budget-friendly,' 'high ratings,' and more on many delivery services, customers have all the tools at their disposal for quick access to different types of cuisines available around the area without having to leave home or office.
User-Friendly Interface and Intuitive Ordering Process
Food delivery apps in the UAE have an easy-to-navigate user interface designed to make ordering quick and hassle-free. With convenient features such as quicker searches, filters, and easy navigation for users to find restaurants and menus, it is becoming easier for customers to place orders.
For instance, Talabat makes it possible for customers to sort restaurants by cuisine type or location with a few clicks. Similarly, Deliveroo provides a range of food outlets and allows users swift access through its intuitive interface design that facilitates search results by itching the desired restaurant's name into the 'search bar' feature at once.
Additionally, both apps track orders to progress on the route from the food outlet and notify customers when their order has arrived quickly without any technical glitches, making them two of the most popular food delivery app choices among UAE citizens today.
Delivery Speed and Reliability
Delivery speed and reliability are two of the key factors that contribute to customer satisfaction when choosing a food delivery app in the UAE. Companies need to prioritize efficient logistics systems to ensure fast and reliable delivery, as customers want their orders delivered quickly and on time with no hiccups along the way.
To meet this demand, apps such as Talabat, Zomato, and Deliveroo have implemented real-time tracking so users can always monitor where their order is in transit, whether at home or out of town.
Furthermore, some companies offer curated menus from premium restaurants throughout the region through partnerships with top chefs and renowned restaurants, which guarantee quality for all deliveries.
Special Features Like Discounts, Loyalty Programs, and Customer Reviews
Food delivery apps in the UAE like Careem Now, Talabat, Deliveroo, MunchLinx, and EatEasy give their customers plenty of incentives to order from them. One of these is discounts–app users can take advantage of different offers that allow them to save money on orders with each restaurant or food chain.
Loyalty programs are also offered by many food delivery apps in the UAE. Customers will be rewarded for making regular orders using a certain app, whether it's through points they can redeem for discounts or free deliveries at special intervals.
These strategies help encourage customer loyalty and further boost user engagement with the service itself. Meanwhile, customer reviews play an important role because consumers want reassurance about which restaurants offer the best quality cuisine based on other people's experiences before deciding to try one out themselves.
Reviews can make or break decision-making when choosing between two similar offerings from different providers since they provide a source of factual information directly from those who have experienced what each platform has to offer firsthand.
Options for Customization and Dietary Restrictions
When it comes to food delivery apps in the UAE, users can enjoy a wide variety of customization options and dietary restrictions. Customers can tailor their orders according to their preferences or specific requirements, such as allergies or religious beliefs.
These elements allow restaurants operating through these platforms to cater more effectively to their customers' needs while simultaneously creating a unique dining experience that can raise customer loyalty.
Users benefit from this level of selection, enabling them to select ingredients they prefer for personalized dishes as well as customize preset meals by adding proteins, sauces, vegetables, etc., that meet their taste buds without any uncertainty associated with ordering takeout from traditional outlets.
Latest Updates and Innovations in Food Delivery Apps in the UAE
Many food delivery apps are introducing contactless delivery and safety measures to protect customers during the pandemic and integrate with other platforms and services, such as grocery delivery and payment apps, for a seamless ordering experience.
Introduction of Contactless Delivery and Safety Measures During the Pandemic
Food delivery apps in the UAE have adjusted their services to meet customer safety needs during the COVID-19 pandemic. Many popular restaurants, including those from Talabat, Zomato, Deliveroo, and Uber Eats (Careem), have now implemented contactless delivery options across all their outlets in the UAE.
This means that customers can order food for home delivery without having to come into contact with a delivery person or restaurant personnel. Contactless deliveries provide an extra layer of protection against potential infections by ensuring there is no direct human-to-human interaction involved.
These food delivery platforms have taken additional steps to ensure compliance with government guidelines on public health and safety. All staff are trained and monitored regularly according to established protocols, such as wearing facemasks when collecting orders or handling payments, frequent handwashing/sanitization of premises, proper packaging, and sterilization of utensils used for delivery purposes.
Integration with Other Platforms and Services
has been a key feature of the recent updates and innovations in food delivery apps in the UAE. Payment apps offer a convenient payment option for users, providing hassle-free and secure transactions.
Additionally, integration with grocery delivery services allows consumers to order both food and groceries from the same app – an efficient way to save time by avoiding having to switch between different platforms.
This enhanced user experience makes it easier for customers to meet all their food and grocery needs in one place, with quality assurance and safety standards met at every step, from purchase through delivery.
Enhanced Tracking and Real-Time Updates on Delivery Status
provide a valuable service for customers in the UAE, allowing them to monitor their food orders in real-time. This keeps customers informed of every progression along the way, from when they place an order right up until it arrives at their doorstep.
These features not only save time and eliminate any guesswork involved with ordering food but, most importantly, provide a satisfaction guarantee – something that can't be achieved without such technology in place.
It comes as no surprise then why these features have revolutionized the way people order food in the UAE, making its delivery apps some of the best in class compared to others around the world.
Improved Customer Support and Communication Channels
In the UAE's food delivery apps, customer service representatives play an important role in addressing any problems or queries that users may have throughout their ordering and delivery experience.
With improved customer support and communication channels, restaurants can respond quickly to customer needs by offering prompt response times for inquiries. This ensures customers receive timely updates on their order status as well as reliable information when it comes to changes in menu items or specials that may be offered from time to time.
Furthermore, real-time tracking and notifications provide greater visibility into the progress of food deliveries so users can better plan meals with convenience and peace of mind.
Improved communication is also helpful for resolving disputes due to wrong orders or late deliveries while providing better clarity overall regarding user expectations about quality standards.
How to Choose the Right Food Delivery App for You
Research each food delivery app to determine which one best meets your needs and budget by evaluating factors such as availability, discounts, customer reviews, interface, customization options, and reliability.
Consider Your Location and the Availability of Restaurants in Your Area
When selecting a food delivery app, your location and the available restaurants are key factors to consider. You may have options for Italian, Mexican, or Chinese cuisine in one area of town, but find that these choices aren't available 2 blocks away.
The same is true for pricing and convenience; a restaurant on the same street as you could offer different specials compared to one located further away from where you live. Knowing the selection of restaurants and their prices near you can help ensure that you get the most out of using any given delivery app with the highest value for time & money expended by you.
Additionally, suppose there's an eatery that doesn't partner with food delivery apps, depending on how close it's to you. In that case, it might be worth checking if they offer their delivery service instead as well!
Read Reviews and Ratings From Other Users
Reviews and ratings from other users are some of the key tools that customers can use when making a decision on which food delivery app to choose. In today's digital age, these reviews provide invaluable insights regarding user experiences with restaurants, delivery times, quality of ingredients used in dishes, and so much more.
By reading these reviews before placing an order, customers can discover helpful information about local restaurants, such as hygiene protocols followed by staff members or their policies for dealing with allergies and dietary restrictions, all important considerations that could affect the end product delivered to their doorstep.
Additionally, customer feedback helps them make an educated judgment call about whether a particular restaurant is worth trying out or not. Ultimately, customer reviews help diners curate convenience and satisfaction without compromising on taste or safety!
Check for Special Promotions and Discounts
A great way for customers to save money on food delivery in the UAE is by searching online for special promotions and discounts. Popular food delivery apps like Talabat, Deliveroo, Uber Eats, Careem Now, and EatEasy all offer periodic special offers that can significantly reduce the cost of ordering food from them.
These deals are usually communicated via their customer app or social media channels. For example, certain restaurants may have a promotional code offering discounted pricing or free delivery if you use them when ordering through an app.
Loyalty programs with multiple levels based on how often and how much you purchase can also grant access to exclusive discounts and other privileges, such as priority booking options. All these offers provide consumers with convenience as well as savings. So, it's worth keeping an eye out for any new deals available every time they order!
Evaluate the App's Features and Functionality
Before downloading any food delivery app in the UAE, it is essential to assess its features and functionality. This includes everything from user-friendly navigation of menus, payment security, variety of restaurants available for delivery, loyalty points or discounts offered by the app, customer reviews, and ratings that can be used to judge quality control standards.
Live tracking also plays an important role in assessing each food delivery application's reliability since many customers prefer getting regular notifications about their orders on their preferred devices.
Additionally, customers look out for a wide range of cuisines with customized meal options catered towards different dietary needs like veganism or gluten-free diets, which can be easily accessed via these apps.
Launching Your Online Food Delivery Platform in the UAE
Start your food delivery service in the UAE with its endless possibilities, from legal and compliance to building an effective network of restaurants and delivery partners. Learn more about how to get started now!
Challenges and Opportunities in the Market
The UAE's online food delivery market has the potential for significant growth and revenue, but it is not without its challenges. High rent and wages, as well as price-sensitive consumers who expect high standards of quality from their food delivery app, make it difficult for businesses to compete in this space.
Further, bridging the gap between restaurant owners and delivery partners so that customer expectations are met efficiently can be a major challenge.  This attractive outlook makes now an especially interesting time to enter or expand within the UAE's online food delivery business sector.
Legal and Regulatory Considerations
When launching an online food delivery platform in the UAE, potential entrepreneurs must understand and meet the legal requirements of operating a business within the region. These regulations are primarily established under Dubai's Department of Economic Development (DED), which sets out rules about commercial activities, health and safety legislation, employment laws, taxation regulations, as well as restrictions on advertising and data protection standards.
Additionally, due to COVID-19 measures taken by DED, it is mandatory for food ordering companies to adhere to contactless delivery protocols, including temperature checks and time limit guidelines placed on offerings.
Failure to comply with these changes can result in steep fines or even suspension from operation. Furthermore, businesses should consider how their operations will impact sustainable development goals, such as minimizing carbon emissions during deliveries or reducing plastic waste and packaging materials used for orders placed through their service.
Building a Strong Network of Restaurants and Delivery Partners
When it comes to launching a successful food delivery app in the UAE, having a wide range of restaurant options and reliable delivery partners is key. With more restaurants available through an app, users are more likely to make use of the service since their preferred meal won't be far away.
Additionally, customers will have access to even specialty restaurants that may not have been accessible otherwise. Good partner relationships with local restaurant owners also benefit from providing discounts or other promotions. This can lead to greater customer satisfaction with orders arriving on time. As requested, due to better coordination among staff, each fulfilling different tasks toward one common goal: delivering great food within minutes!
Furthermore, having multiple delivery partners ensures reliability, so if there is ever such an occurrence that some orders may take longer than expected or not arrive at all due to difficulties such as traffic congestion- similar events could be handled with speed by utilizing backup providers who are just as keen on providing excellent service.
Marketing and Promotion Strategies
Effective marketing and promotion strategies play an essential role in launching a successful online food delivery platform in the UAE. Digital marketing is becoming increasingly popular as it allows businesses to target specific audiences and adapt their message and visuals to these people, making the content more attractive.
Additionally, creating engaging promo campaign straplines can help draw customers' attention and encourage them to use the service, as they will feel that their needs are being met by the company.
For restaurants partnering with online delivery platforms, promoting menus through free marketing networks provided by such sites facilitates faster order processing while leveraging logistics technology helps provide efficient delivery services that meet customers' expectations of having meals delivered on time.
The Future of Food Delivery Apps in the UAE
Much potential lies ahead as companies look to bring more innovative features and technologies into the market, such as using AI and ML for personalized recommendations, expanding beyond their existing network of partnered businesses with global partnerships, and sustainable delivery options.
Integration of Artificial Intelligence and Machine Learning for Personalized Recommendations
AI is revolutionizing the way food delivery works in the UAE. Through AI and machine learning algorithms, customers are now able to get Restaurant and Dish Recommendations tailored to their preferences – for example, top-rated cafes in their area or dishes that match their dietary restrictions.
By analyzing customer data such as past orders and user behaviors, these models can predict what you might like next time around and even give contextual recommendations according to changing occasions.
With this technology, customers are always connected with new restaurants they may not have heard of before while benefiting from customized suggestions for a unique food delivery experience every time.
Expansion into New Markets and Partnerships with Local Businesses
They are essential strategies for food delivery apps to succeed and keep up with the growing demand in the UAE. These partnerships quickly expand a restaurant's reach to customers they may not have had access to before while providing both parties with innovative new features such as customer reviews, discount programs, and contactless delivery.
They also reduce overhead costs for businesses since restaurants do not need to maintain their driver network or build their mobile app. The local businesses benefit from the exposure and sales that come along with being featured on the delivery platform. In contrast, food delivery apps gain access to an established network of restaurants, enabling them to offer fresh new dishes that appeal to customers' demands.
By working together, these two business models bring convenience and accessibility into the industry as customers can place orders without ever leaving their homes- particularly important during social distancing due to pandemics like COVID-19.
Sustainability Initiatives and Eco-Friendly Delivery Options
have become increasingly important in the UAE food delivery industry. To contribute to this goal, many of the leading food delivery platforms offer options such as contactless deliveries and recyclable packaging both for their initiatives and those of partner restaurants.
Some apps like Talabat are even exploring how they can integrate technology that can enable them to use energy-efficient technologies like drones for faster deliveries. This not only helps decrease carbon emissions associated with vehicular transportation but also increases the efficiency of operations due to lesser waiting time.
Such sustainable practices and other features make these apps more attractive to consumers, which is key to success in today's competitive market.
Frequently Asked Questions (FAQs)
Now, let's find out about some questions that people often ask about the best food delivery apps in the UAE.
1. What are the best food delivery apps in the UAE?
Some of the most popular and highly-rated food delivery apps in the United Arab Emirates include Deliveroo, Talabat, Carriage, Zomato, DineDash, and others.
2. What kind of food can I get from these apps?
The applications offer a wide range of cuisines, from fast food to fine dining options, with both international and local dishes available.
3. Are there any latest updates on food delivery services in the UAE?
Yes! Many new features, such as contactless payment systems, have been introduced to ensure safe deliveries for customers while maintaining social distancing rules during the pandemic period.
4. Are there any additional charges for using food delivery apps in the UAE?
The pricing structure may vary among food delivery apps. While many apps charge a delivery fee, some may offer free delivery for certain orders or during promotional periods. Additionally, users should be aware of potential service fees or surge pricing during peak hours.
Takeaway
The food delivery industry in the UAE has come a long way from its early beginnings. With many local and international options available to meet your cravings, ordering meals online has never been easier or more convenient.
Talabat, Zomato, Deliveroo, Eateasy, Careem (Uber Eats), and others are some of the leading apps offering simple and fast order processes along with features like discounts, loyalty programs, customer reviews, dietary restrictions customization, etc., to enhance customer experience.
Moreover, you will also find contactless delivery service – adhering to health & safety precautions and innovative tracking services for packages being delivered on time during the pandemic era.
All this is put together with continuous improvement in the user interface, adding new restaurant networks while expanding their utilitarian value through integration with groceries, payment gateways, etc, making them successful food delivery partners today.
So, no matter which app you choose -considering your location, budget & availability of restaurants nearby, you can be sure there's something for everyone and even cheaper options if you know where to look!