An Analysis of Best Food Delivery Apps in Australia [Top 10 List]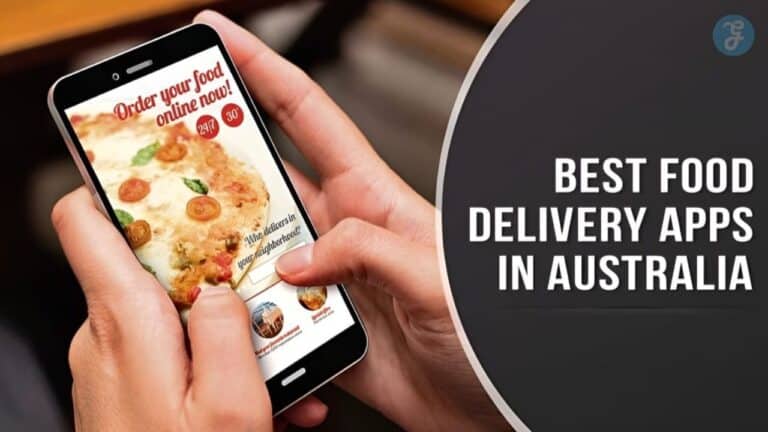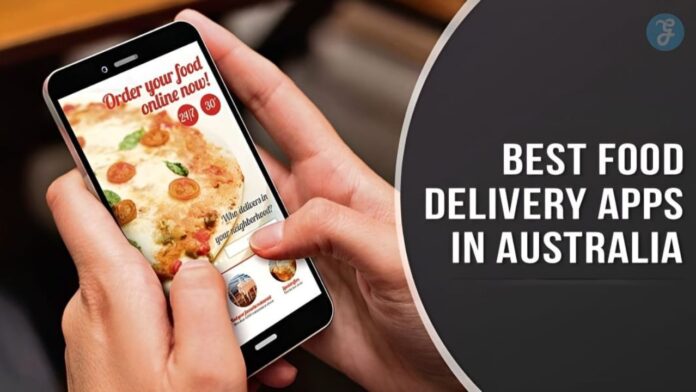 Are you looking for reliable and the best food delivery apps in Australia? Did you know that the demand for takeaway has skyrocketed this year due to the pandemic? If your answer is yes, then this article is definitely worth reading! Here, we provide a comprehensive guide on what to consider when choosing the best food delivery apps available in Australia.
We explain how different factors, like the selection of restaurants, speed of delivery, user-friendly interface, payment options, etc., may impact your choice. We also include the latest updates and trends in Australian Food Delivery and frequently asked questions about it.
There's something here for everyone – from restaurant owners who want to leverage these services to users seeking convenience and safety during COVID times. So, let's dive into everything about the Best Food Delivery Apps In Australia!
Content Highlights
Uber Eats is one of Australia's most popular food delivery apps, and its revenue and usage are projected to grow by 2023.
Menulog is Australia's biggest online takeaway and home delivery website with 8 million customers using their services every year.
DoorDash provides real-time tracking of contactless deliveries and offers services beyond restaurants, including partnerships with Petco, Macy's, Walmart, etc.
Hey You offers fast food delivery within minutes, making it a great option for busy people seeking convenience.
Overview of Food Delivery Apps in Australia
This section provides an overview of some of Australia's most popular food delivery apps, including Uber Eats, Menulog, DoorDash, EASI, Deliveroo, Hey You, Happy Cow, and Zomato.
Uber Eats
It is one of the most popular food delivery apps in Australia, and its revenue and usage statistics are projected to grow by 2023. The app offers various features and options for food delivery or pickup.
It has an extensive network of restaurants where users can find their favorite cuisines quickly and conveniently. Uber Eats also allows customers to pay through various payment modes, including cashless payments, making ordering food online easier than ever.
As well as providing convenience to customers, this innovation has created new employment opportunities for Australians who can make money driving for the company. On average, Uber Eats drivers earn between $15-$27 per hour depending on factors such as the number of deliveries they handle and fares paid per trip.
Menulog
Menulog is Australia's largest online takeaway and home delivery website. The service launched in the country in 2006, initially as a web-based ordering system for independent restaurants.
It has expanded its services to include food delivery from partner stores across the continent and now operates in Australia and New Zealand. Menulog treats drivers as employees on multiple shifts throughout the day.
This allows them to offer better wages for workers than competitors such as Uber Eats or DoorDash are able to provide. Their efficient operations have also meant they serve more households in 25% of Australian postcodes than their rivals.
In 2020, Menulog merged with EatNow, expanding its reach even further into the food delivery market across both countries they are active. This merger enhanced technology solutions, driving customer uptake and increasing revenue opportunities among participating restaurants.
DoorDash
DoorDash is one of the four biggest food delivery apps in Australia. It offers real-time tracking and contactless deliveries, meaning customers can keep track of their order's progress from restaurant to doorstep with ease.
Not only that, but DoorDash also partners with companies such as Petco, Macy's, and Walmart to offer delivery services beyond restaurants — making it a great choice for those looking for more than just a regular meal.
Additionally, thanks to its commitment to customer insights and strategies for brand growth through customer satisfaction, DoorDash has become an increasingly popular app amongst Australian consumers.
EASI
is a popular food delivery app in Australia specializing in Asian cuisine. It provides both food and grocery delivery services with remarkable efficiency and speed. Its user-friendly interface has become the go-to option for quick convenience when ordering meals from local restaurants and stores.
In addition to offering great customer service, EASI stands out due to its broad selection of restaurants for customers to choose from – making it the largest Asian food delivery platform in Australia.
Customers are guaranteed hassle-free experiences when utilizing EASI's convenient services, which are enabled by their secure payment system that offers multiple options, such as cash or card payments.
| Service | Delivery Fee | Minimum Order | Estimated Delivery Time | Cuisines Available | Key Features |
| --- | --- | --- | --- | --- | --- |
| Uber Eats | $5.99 | None | 30-40 min | Wide variety including fast food, cafes, restaurants | Real-time order tracking, promotions, and discounts allow ordering from restaurants without online delivery |
| Zomato | $0-5.99 | $10-15 | 30-60 min | Pan-Asian, Indian, Italian, Burgers, Desserts | Offers subscriptions for free or discounted delivery, a wide network of restaurants, tracking delivery on a map |
| DoorDash | $3.99 | None | 30-45 min | American, Mexican, Chinese, Fast Food | In-app customer support allows scheduling deliveries in advance, offers a DashPass subscription for free delivery |
| MenuLog | $3.95 | None | 30-60 min | Australian, Pizza, Burgers, Asian | Features deals and specials from local restaurants focus on suburban restaurants, not just major chains |
Table: Key Differences Between Australian Top Food Delivery Services
Deliveroo
was one of the most popular food delivery services in Australia. Founded in London In 2013, Deliveroo entered the Australian market three years later and enjoyed great success over the following five-year period.
At its peak, Deliveroo operated across all major cities in Australia, including Sydney, Melbourne, Brisbane and Perth. It was also credited with introducing healthy food delivery options to customers while providing lightning-fast deliveries of gourmet meals from a range of restaurants nationwide.
However, due to challenging economic conditions amidst the coronavirus pandemic, Deliveroo was forced to cease operations in April 2020 after failing to secure funding for further expansion plans.
Hey You
Hey You is one of Australia's best food delivery apps and provides unique features for customers. This app allows users to access restaurants from multiple locations and order their favorite meals quickly online.
The selection offered by Hey You is diverse, ranging from fast-food chains to local favorites. Additionally, it has an incredibly fast delivery service, with most orders arriving within minutes.
Compared to other top food delivery apps such as Menulog and Uber Eats, Hey You stands out due to its speed and reliability, making it an ideal option for busy individuals who need quick meals delivered straight to their doorstep.
Happy Cow
Happy Cow is an Australian-based app that provides users with a directory of natural health food stores and vegan/vegetarian restaurants in their area. This app is the perfect companion for anyone looking for healthier options when it comes to dining out or ordering delivery.
Not only can you find more nutritious, organic meals, but you can also get restaurant suggestions based on your dietary preferences. The company continuously collects ratings and reviews from diners across Australia to ensure accurate recommendations.
Happy Cow's easy-to-navigate User Interface makes it one of the most user-friendly apps. At the same time, its wide selection of delivery partners guarantees fast service in almost any region throughout Australia.
Zomato
[Video Credits @Deliver With Jake]
Zomato is an on-demand food delivery app that provides information, menus, and user reviews of restaurants. It also offers its own delivery options from partner restaurants in over 1,000 Indian cities.
Zomato has become one of the leading names in the Australian food delivery industry due to its impressive selection, speedy deliveries, easy user interface for ordering, and payment support across various services.
Customers can rely on Zomato's trusted reviews and ratings prior to making decisions about their meals. The app offers popular local dishes and healthy alternatives, highlighting Australia's flavors.
Factors to Consider in Choosing the Best Food Delivery Apps in Australia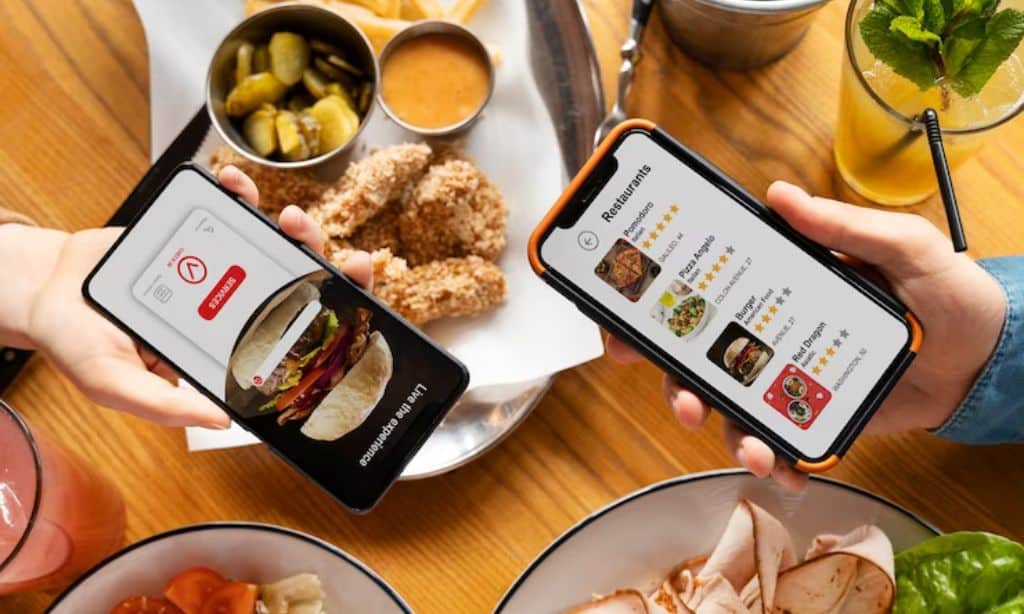 When selecting a food delivery app, one should consider the selection of restaurants, speed of delivery, user-friendly interface, payment options, and customer reviews/ratings.
Selection of restaurants
When choosing the best food delivery app in Australia, one of the most important factors to consider is a selection of restaurants. A wide variety of restaurant options can cater to different tastes and dietary preferences.
Popular Food Delivery Apps like Menulog offer a diverse range of cuisines to choose from, such as Indian, Japanese, Chinese, Thai, and Italian foods. This array offers something for everyone.
Selecting the right restaurants allows users to satisfy their cravings with dishes from their local areas or specific cuisines not found nearby. The role of restaurant selection in enhancing the overall food delivery experience cannot be underestimated; ensuring there are more than enough choices available meets customers' unique needs and serves up meals they actually want and enjoy eating.
Speed of delivery
When it comes to choosing the best food delivery app in Australia, speed of delivery is a key factor to prioritize. In an increasingly fast-paced world where convenience and immediacy are valued more than ever, users expect their orders to be promptly delivered within minutes for maximum satisfaction.
Popular apps like Uber Eats and Menulog have become renowned for their outstanding speedy deliveries, making them preferred by many who value convenience with minimal wait times.
Fast delivery ensures that food arrives warm and fresh no matter what meal or time of the day – a crucial element that sets these successful services apart from others less competitive ones lacking.
Quick service also benefits restaurants as they can earn higher ratings due to positive customer reviews generated from reliable, quick deliveries, which translates into greater overall profit potential.
User-friendly interface
A successful food delivery app should prioritize ease of use, ensuring users have easy access to the required features. Design elements such as quick navigation menus and intuitive ordering processes should be prioritized in order for the user to experience a seamless end-to-end experience on the app.
Examples of popular apps that ensure users benefit from this include Uber Eats, DoorDash, and Zomato, which all highlight their simplified interfaces with prominent menu tab placement, reduced loading times when switching between different screens, clear descriptions of meals offered by local restaurants, and an effortless payment process.
These features not only make sure each step is simple but also guarantee customers are able to access what they need quickly without any frustrations along the way. All these elements significantly improve customer satisfaction levels within each featured restaurant, and overall loyalty rates won through positive reviews or ratings given by customers upon using their respective mobile applications.
Payment options
When choosing a food delivery app, payment options are an important consideration. The best food delivery apps in Australia offer multiple payment options to provide customers with convenience and flexibility when ordering meals.
Popular payment methods for online orders include credit card, debit card, PayPal, and cash on delivery (COD). Credit cards allow customers to make secure payments quickly and easily, while debit cards provide access to funds from bank accounts.
For added security, most platforms also accept PayPal payments, which offers buyers protection as they can dispute transactions if goods aren't delivered or do not meet the advertised quality requirements.
Customer reviews and ratings
When selecting the best food delivery app, it is important to consider customer reviews and ratings. Most Australians now rely on online feedback from past customers when making their selections.
Reviews can help inform users of an app's quality in terms of selection of restaurants, speed and convenience of delivery service, as well as payment options available for orders.
Positive feedback also contributes to customer loyalty and brand recognition for businesses using these apps. Customer reviews are evaluated and used by platforms such as Uber Eats, Menulog, or Deliveroo to determine how they rank against other services.
Latest Updates and Trends in Australian Food Delivery
In recent years, Australian food delivery services have seen a rise in healthier options, speedy deliveries, an emphasis on local flavors, and the departure of some big names from the market.
Rise of healthier options
In Australia, the rise of online food delivery apps has seen a surge in healthier options available for consumers. The pandemic saw increased home cooking and healthy eating habits, with more Australians exploring new recipes.
This change in consumer behavior encouraged more businesses to offer healthy meals through different platforms. As demand soared, variety rapidly increased, with customers able to order from an assortment of healthy snacks, smoothies, and low-fat takeaway dishes from their favorite local restaurants or eatery chains.
Restaurants competing for orders have also implemented discounts on popular healthy food options like salads, vegan burgers, and gluten-free pasta, creating convenience for health-conscious customers looking to order takeaway meals without compromising on taste or nutrition.
High-speed delivery
High-speed delivery is one of the biggest innovations that has revolutionized the food delivery industry in Australia in recent years. Food delivery apps now offer options from a vast selection of restaurants with lightning-fast speed, allowing customers to enjoy their favorite meals whenever and wherever they want.
Customers can order food from restaurants nearby with just a few taps on their smartphones. This feature not only offers convenience but also boosts customer satisfaction as dishes arrive much fresher than traditional takeout services ever could have provided.
The availability of high-speed delivery through these apps has made it easier for consumers to access their favorite meals from various restaurants without waiting extended periods or suffering poor-quality dishes due to long service times.
Emphasis on local flavors
The Australian food delivery industry has seen a shift to emphasizing local flavors and regional cuisines. Food delivery apps in Australia, such as Uber Eats, Menulog, DoorDash, and Deliveroo, have responded by providing more options featuring traditional dishes from various regions.
These services provide diners access to diverse cuisines, often unavailable in restaurants or take-out outlets. This trend is driven by consumer demand for convenience and an appetite for unique dishes offered through popular food delivery apps.
For example, Uber Eats allows customers to enjoy fares from over 500 partner restaurants across Australia that feature authentic Asian cuisine. At the same time, Menulog typically offers a variety of European Italian dishes, amongst other items on its menu.
Meanwhile, Doordash partners with establishments such as Chiko Roll, which provide meals inspired by tastes in the country's immediate neighborhood like Indonesia and Malaysia.
Apps that have left the market
In recent years, the Australian food delivery market has seen many companies enter and leave. Among them is Deliveroo, the UK-based company that recently ceased accepting orders through its app in Australia and entered voluntary administration due to economic conditions.
In doing so, Deliveroo highlighted the challenges faced by food delivery apps in Australia, as the competitive nature of this industry means only those who can meet customer needs with quick service and great value will survive.
The closure of Deliveroo's business also reflects difficult economic conditions in Australia, which have forced many small companies out of this highly competitive market. Though other players may remain in business, such as Uber Eats or DoorDash, changes within this sector are constant – indicating that new ideas and greater efficiency are needed to succeed in a highly fluid environment.
Top Food Delivery Services in Australia
Discover which food delivery app is the best choice for you among the leading companies in Australia.
Ranking and comparison of the best food delivery apps
When deciding on the best food delivery app in Australia, it is important to consider factors such as selection of restaurants, speed of delivery, user-friendly interface, payment options, and customer reviews and ratings.
Australia's top food delivery services are Uber Eats, Menulog (formerly EatNow), DoorDash, EASI, Deliveroo and Hey You. Each one provides unique features that appeal to different users: Uber Eats has an extensive restaurant list, including popular fast-food chains; Menulog offers quick deliveries at unbeatable prices; DoorDash focuses on convenience when providing meal Kits; and EASI specializes in Thai cuisine.
Customers must read up on user reviews before making a choice – with all the apps available nowadays, comparing them before you decide which would work best for you will be helpful in narrowing down your choices.
Moreover, these apps offer the latest updates related to healthier food options encouraging many customers across the country to order their meals online instead of dining out or cooking at home.
New and Upcoming Food Delivery Apps
Emerging players in the market include companies such as Foodhwy and Spriggy, which offer innovative services to Australian customers.
Emerging players in the market
The Australian food delivery market has seen considerable growth in the past few years, with a number of emerging players entering the fray. Popular new apps such as DoorDash, EASI, and Happy Cow have made ordering meals more convenient than ever for hungry Australians.
These apps feature sleek interfaces that allow users to easily search for restaurants and order their desired dishes with just a few taps on their smartphones. Additionally, all these apps offer unique attributes such as innovative delivery options, tech-enabled driver services, and appealing meal packages, which help them stand out from the others in an increasingly competitive space.
Also notable is Zomato's success since it entered Australia; its comprehensive restaurant database, coupled with easy payment options, has enabled high customer retention rates throughout 2020.
Best Food Delivery Apps for Specific Cuisines
Whether you have a preference for Asian cuisine or want to enjoy the rich flavors of Indian cooking, there are food delivery apps that specialize in specific cuisines.
Asian cuisine delivery apps
Australia is home to a number of popular food delivery apps offering Asian cuisine. EASI and Yami are two of the most prevalent, boasting over 12,000 restaurant partners for gourmet Asian meals.
Chowbus and HungryPanda are emerging apps in this market, providing users access to many local restaurants and dishes across the continent. With these apps, customers can get their hands on delicious dishes from around the world without having to leave their homes – making it easier than ever before to experience exciting flavors from Asia right at your doorstep! Additionally, there's no need to worry about eating out as they provide convenient contactless delivery options that guarantee fast delivery times with minimal fuss.
These unique services make it easy for everyone to enjoy tastes from around Asia anytime and anywhere with just a few clicks away!
How Food Delivery Apps Are Ranked and Evaluated
Various criteria are used to rank and evaluate the best food delivery apps in Australia, making it easier for users to make informed decisions.
Criteria used in ranking the best apps
The rating of Australia's best food delivery apps depends on how they meet customers' needs and preferences. Key factors include customer ratings, ordering reviews, food tracking, navigational design, and user self-efficacy.
These metrics reflect the overall customer experience with food delivery apps from selection to arrival time. By considering reliable customer feedback quickly provided through app features such as online reviews or satisfaction surveys, one can effectively rate a given delivery platform for its accuracy and reliability.
The speed of the job completion process is also crucial when evaluating top-rated apps such as DoorDash, Grubhub, or Uber Eats – known as Time to Food (TTF). Measuring TTF helps assess these platforms' performance from the beginning of the order placement until the fulfillment period, including estimated waiting times between ordering and pick up by the driver.
User experience then plays an important role, too: logging into the app must be fast and easy; navigation within menus should feel effortless; payment options have to support multiple services for more flexibility; information regarding deliveries/orders has to be easily accessible while ensuring privacy protection measures are taken seriously at all times.
Takeaway
Australia has seen a huge surge in demand for takeaway food, with various food delivery apps available. While it may be hard to choose the best one, some criteria can help narrow down the options.
Ultimately, user needs and preferences will determine the most suitable app. Of all the available apps, Uber Eats is an excellent option due to its selection of restaurants, speed of delivery, user-friendly interface, payment options, and great customer reviews and ratings.
Furthermore, new trends in Australian food delivery, such as healthier meal options, provide further incentive when selecting an app provider. In short, customers looking for reliable, fast takeout should go with Uber Eats first; they won't regret it!
Frequently Asked Questions (FAQs)
If you want to know more about the best food delivery apps in Australia, check the answers below.
1. What are food delivery apps?
Food delivery apps are mobile applications that allow users to order meals or groceries from local restaurants and stores.
2. How do I use a food delivery app?
To use a food delivery app, download the relevant application on your smartphone, create an account, search for menu items from participating restaurants nearby, make payment by credit/debit card or PayPal, and then wait for orders to be delivered directly to your home or other designated destination.
3. Are there any fees associated with using food delivery apps?
Yes, most selected providers charge a service fee, which varies per restaurant or store and is applied at checkout when making payments on the app.
4. Which areas in Australia offer meal deliveries through these apps?
Deliveries are available in major cities and regional areas of Australia, including Sydney, Melbourne, Brisbane, Perth, and Adelaide, among others; however, it is best to check with each particular provider as availability may vary depending on location.
5. Are there any discounts offered through these Apps?
Some providers offer discounts such as coupon codes for first-time customers, loyalty rewards programs, complimentary meals, etc. It's best to regularly check their websites and social media accounts in order to stay up-to-date with current promotional offers.