Windows 12 Release Date, Features, System Requirements and Price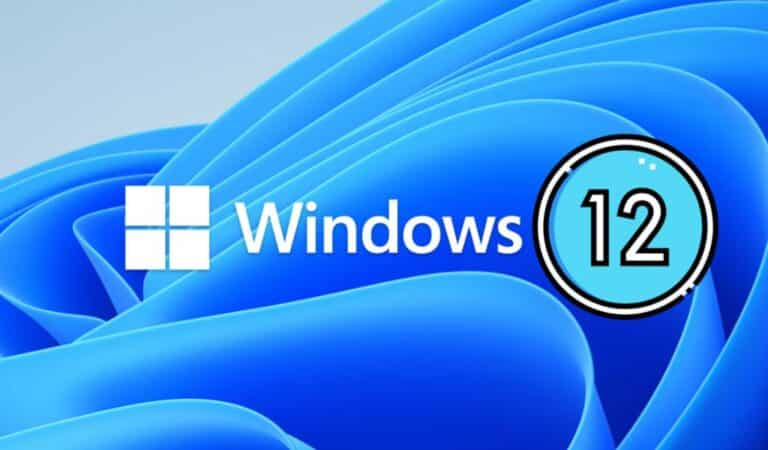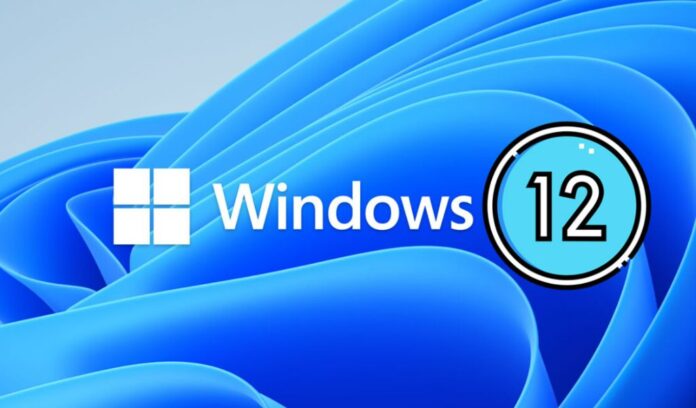 Listen to the Podcast:
Windows 12, the latest version of Microsoft's operating system, could be here sooner than you think. Although Windows 11 was released more than a year ago, different rumours suggest that the next version of the company, based in Redmond, Washington, will be available in 2024 and be called Windows 12 Next Valley.
In this note from the Tech Expert, we tell you everything known so far about the new Microsoft operating system you can use on your PC.
Microsoft Windows 12
Microsoft created and released the Windows operating system. The operating system is the user interface that allows people to utilize computers. Windows is typically pre-installed on computers, making it the most widely used operating system. The computer can perform a range of routine tasks with Windows.
Windows can execute various tasks, including browsing the web, checking email, altering digital photographs, listening to music, playing games, and much more. Furthermore, because of the availability of productivity applications such as word processors, spreadsheets, and calendars, Windows is frequently used in many organizations.
Microsoft released the first version of Windows in the mid-1980s. Windows has gone through various incarnations since then, including Windows 10 (released in 2015), Windows 8 (2012), Windows 7 (2009), Windows Vista (2007), and Windows XP (2001). Windows 10 and Windows 11 were recently updated in 2022. Microsoft plans to release Windows 12 within a year following the last update. The new edition of the operating system is expected to include various new features and strive to give a better user experience.
It can be assumed that Windows 12 will be free for customers since Microsoft already provides its window updates without charge to those with a Windows account. Nevertheless, the most recent version must be purchased if the user does not have a valid Windows license.
Windows 12 Release Date
The projected release date for Microsoft Windows 12 is 2024. With the previous several upgrades three years apart, this is expected. Windows 12 is anticipated to be available to customers in 2024 because its predecessor, Windows 11, was released in 2021.
Another article, however, claims that some customers have complained about the software's issues since Windows 11's 2021 release. As a result, the business was eager to create a workaround, which it did by creating Windows 12. Windows 12's beta release is projected to occur in March 2023 due to customers' eagerness for the next version.
Windows 12 Beta-version
Early Access is available to everyone who uses the Windows 12 beta.

You can use the upgraded Operating System and view its features when it becomes available.

The Insider Program also welcomes information about errors and issues; they are then fixed before the Final Release.

Windows 12 is a fully functional working model even though it is still in beta testing and is not the final operating system version.

After the beta version is released in March 2023, the final version of Windows 12 is planned for release.
Windows 12 Proposed Features
New Desktop User Interface
With Windows 12, a brand-new desktop user interface prototype that has never been seen before will be released. The new user interface has a floating taskbar with a status bar resembling macOS.
Deeper AI Integration with Windows 12
More AI Integration in Microsoft Windows 12 Microsoft has contributed significantly to OpenAI. As a result, we have been amazed by the powerful potential of technologies like ChatGPT and DALL-E 2. Microsoft will probably eventually include much of the OpenAI technology in Windows 12.
Windows Explorer and Notepad Improvements
File Explorer already includes tabs, thanks to Microsoft. A recent leak by a Microsoft employee confirmed that tab support is also coming to Notepads. Launching many Notepad windows simultaneously is possible, enabling the simultaneous editing of multiple text files. Microsoft is also updating Windows File Explorer with several new features.
Other Update Windows 12
Moreover, the most recent version will support touch-screen devices and keyboards. The Control panel will also be included in the Settings tab. In the future edition, it is hoped that the problem with installing Android Apps using the Amazon app will be fixed. Perhaps we can do this by using the APK files.
Windows 12 System Requirements
With Windows 11, there has been concern about the minimum system requirements for installing the most recent version of Windows. Thus, it may be assumed that for the System to work with Windows 12, some prerequisites will be necessary. Below is a list of a few of these:
Memory: 4GB or more of RAM

Trusted Platform Module 2.0 (TPM)

The computer should have 8 GB of RAM, 64 GB of storage, and a 1GHz Processor.

64-bit compatible processor 1GHz or faster System on a Chip or CPU with two or more cores (SoC)

Display: 8 bits per colour channel, 720p high definition, and larger than 9 inches.

Thanks to UEFI, the system firmware has Secure Boot functionality.

WDDM-compatible graphics card driver and DirectX 12 or later

Microsoft accounts and support for Internet connectivity For Windows 11 Home version, a Microsoft account and Internet access are required to complete the initial device setup. Even in Windows 11 Pro, creating local accounts is impossible, but there is a way to get around this limitation.
Steps to download Windows 12
All users can follow the instructions below to download Windows 12 and then utilize the most recent version.

First, click on the Windows icon to find the Windows Update menu.

In the following step, click the "Check Updates" button and wait for the search to be completed.

The Windows 12 Update option will now appear on your screen, where you must click to continue.

Wait for it to finish downloading after clicking the Download button.

After that, plug the charger into your PC and click the Install option.

Eventually, a PC restart menu will appear, which you must approve before the PC restarts.

Therefore, you can download Windows 12 on your computer in this manner.
Subscribe to Our Latest Newsletter
To Read Our Exclusive Content, Sign up Now.
$5/Monthly, $50/Yearly