Whitebit Review – A Smart Staking Tool for Crypto Enthusiasts in 2023
Listen to the Podcast:
Are you looking for Whitebit Review? WhitBIT is one of the most creative cryptocurrency exchanges to be listed in the mainstream market. To guarantee that users get the most out of their time on the platform, the platform streamlines trading and offers new ideas such as staking and investment.
Furthermore, the ability to trade in both crypto and fiat currencies on a single platform pushes it even further ahead for expert users. But, similar to the additional benefits of signing up with the platform, it lags behind in terms of communication and certain advanced trading features.
But, if you've decided to sign up with difficulty, this is the blog that might be of wonderful assistance!
This WhiteBIT Evaluation may assist you in deciding whether or not to use WhiteBIT. We shall go over the WhiteBIT reviews in detail here to offer you a complete picture of the exchange. After reading, you'll have a good sense of what you're getting yourself into.
What is WhiteBIT?
With over 3.5 million members globally, WhiteBIT is the largest European centralized crypto exchange from Ukraine. The platform provides 270 assets, more than 350 trading pairs, perpetual futures, and margin trading with leverage of up to 20x. According to the cer.live ranking, the exchange complies with KYC and AML standards and is one of the top three cryptocurrency exchanges. WhiteBIT keeps 96% of its assets in multi-signature cold wallets and provides anti-phishing and two-factor authentication protection.
Read More: Keysearch Review
History of WhiteBIT
The exchange's history began relatively recently, in 2018. Volodymyr Nosov, the company's current CEO, created it in Kharkiv, Ukraine.
The platform has two European licences and is continuously working on expanding its features and markets. It is now available in 150 countries, has over 2.5 million customers, and is regarded as Europe's largest cryptocurrency exchange.
Account Opening With WhiteBIT Exchange
Once you have completed these steps, your WhiteBIT profile will be created, allowing you to participate in online trading more successfully.
To begin, go to the WhiteBIT website and click the register WhiteBIT Now button.

After completing the second phase, users must provide their information in order to build the profile.

The third step is to thoroughly review the terms of service and agree to the network's contract terms.

After you click the Sign-Up button, your profile will be created on the site.

Users will also receive a verification email to the e-mail address they provided.
After that, you're ready to begin your own trading experience!
How to Exchange Cryptocurrency?
To exchange foreign currency, visit a specific section of the website whitebit.com with a simpler design. The section was created specifically for customers who want to exchange assets fast and easily without becoming involved in trading itself. To make an exchange, choose the currency to exchange and the currency to receive. After you've chosen your currency, enter the number of coins you want to exchange and click the "Exchange" option. Frequently, the exchange happens in a moment.
Read Also: Contentpace Review
Key Features of WhiteBIT Exchange:
Suited For Both Beginners & Professionals 
The WhiteBIT exchange's sleek and intuitive user interface is ideal for beginners and seasonal professionals. Beginners can learn the fundamentals of crypto trading by joining a platform and accessing sophisticated tools and research as they go. WhiteBIT also provides Trial Token, a free tool that enables users to learn the foundations of cryptocurrency investment and test current ideas on this DBTC/USDT combination.
Multiply Profits with Margin Trading.
Margin trading can provide several advantages to traders with limited resources. Margin trading can give you an advantage by allowing you to multiply your profits without investing much money. However, the danger of losing money is greater when compared to basic spot trading.
WhiteBIT now provides traders with 5x leverage for margin trading. This is not the biggest leverage available—some platforms, such as Bybit, provide up to 100x leverage—but you may still considerably boost your profits without exposing your funds to as much risk.
40% Commissions Through Referrals
With WhiteBIT, you may earn free money by referring others. You receive 40% of the trading fees paid by your referrals. Just make sure they use your unique referral link.
There is no limit to the number of referrals you can bring. WhiteBIT even has a calculator that will show you how much you can earn from referrals based on their trading volume.
One of the key reasons why traders like the P2P market is the variety of payment choices it provides. WhiteBIT, like many other cryptocurrency exchanges, does not accept bank transfers or other means of payment. Here is where the platform's P2P markets come into play, allowing users to directly connect with other sellers and use their payment methods to settle deals to purchase whatever asset they desire. WhiteBIT's P2P market includes over 100 crypto coins and 50 various payment options, as well as access to over 160 countries.
Options to Multiply Profit With Margin Trading 
For traders with low resources, margin trading can be a wonderful choice! Our WhiteBIT tool gives consumers a higher chance of doubling their returns while risking a third or less of their initial investment. Because WhiteBIT now offers up to 5x leverage to its traders, this is one distinctive aspect of the exchange that sophisticated users praise. While this is not the greatest leverage available (some platforms offer 100x leverage), you have a higher chance of increasing your profits without exposing your cash to significant risk.
In addition, WhiteBIT platform users can access personal and open REST APIs. With the REST APIs, users can trade data such as transaction history, recent trading activities, and total order books. Nevertheless, because this involves leverage, you will be at a higher risk of losing your assets; trade with caution!
WhiteBIT's SMART Staking area allows traders to stake their assets for a predetermined amount of time and profit from their cash. When you tie up your resources for 360 days, you can earn up to 28% APY. In the bitcoin industry, this interest rate is unusual. As a result, if you're a long-term investor, this is just more reason to join WhiteBIT.
One of the best features of WhiteBIT's staking is the diversity of digital assets that may be locked in. The platform shields its customers from the rush of investing in a specific crypto token solely for the purpose of investing in it. To begin, you can use tokens such as LTC, USDT, XLM, BTC, LINK, ETH, and TRX, among others. Nonetheless, the user has the option of leveraging their tokens for a period of ten days. Yet, this would indicate lower returns. As a result, before you stake any asset, be sure you've considered the lock-in time and the returns you'll receive.
Great Security Features and Account Protection
WhiteBIT complies with all KYC and AML regulations and is committed to making its platform secure. They say that 96% of their digital assets are kept in cold wallets for added security. They employ a variety of techniques to detect hackers and breaches.
Also, provide security safeguards for their users' accounts. Users can use two-factor authentication and anti-phishing security mode to ensure that no one can access their information. You may even check your sessions and where you logged in to ensure that you are the only one accessing your account.
Also Read: Klickxcopy Review
WhiteBIT Trading
The exchange's web version's trading interface is divided into basic trading and PRO Trading. As the name suggests, basic trading is aimed at customers who are new to the platform and bitcoin in general.
This page contains the chosen trading pair's chart, order book, and trading history. You can also switch to another trading pair and see the same information about it. It is quite helpful to be able to view your Main and Trade balances on this page in order to effectively manage your assets.
The pair chart has numerous parameters, which are too numerous to list here. Among these are sketching tools, which can be extremely useful in technical analysis.
Let's get to the meat of the matter. Under the chart, there are two blocks: one for purchasing and one for selling the specified item. You can select one of six trade orders, enter the asset amount and price, and submit the application. All of your active orders can be found directly beneath these blocks.
You can rearrange the blocks in this section, as well as in PRO Trade and Margin trading, to make the interface as user-friendly as possible.
Only a few main blocks remain in the PRO edition, with the remainder concealed behind tabs. It allows skilled traders to focus on the most important items, while beginners will struggle to discover what they need on the screen right away.
With a few differences, the margin trading interface is nearly identical to the PRO Trade area. Users can select the leverage, examine additional information regarding fees, and use the calculator to calculate their possible profit on this page.
WhiteBIT now offers up to 20x leverage for margin trading, with a 0.098% cost for borrowing funds.
Futures have recently arrived on WhiteBIT and are currently represented by the BTC/PERP pair. These are perpetual futures contracts with no specific expiration date and a particular mechanism that ensures the asset's futures market price approaches the spot price.
Users can employ leverage, and the fee for borrowing cash is paid to each other rather than the exchange.
To Know More: Nichesss Review
Deposits and Withdrawals
WhiteBIT accepts both cryptocurrency and fiat cash for deposits and withdrawals. The exchange presently supports four national currencies: USD, EUR, UAH, and KZT. Furthermore, you can buy cryptocurrency with a credit card or an e-wallet using over 30 fiat currencies. Users can withdraw funds to cryptocurrency wallets, e-wallets, bank cards, or exchanges.
Deposits in practically all currencies are free of charge. However, there are different minimum deposit amounts for different assets. While withdrawing funds, you will be subject to minimum withdrawal amounts and withdrawal costs, which vary depending on the asset. For example, in USDT, the minimum withdrawal amount is 10 USDT, and the cost is 1 USDT.
Please keep in mind that fiat currency transactions are only available to users who have passed identity verification. Furthermore, the withdrawal limit for unverified individuals is 2 BTC per day, whereas it is 100 BTC for confirmed users.
WhiteBIT Trading Fees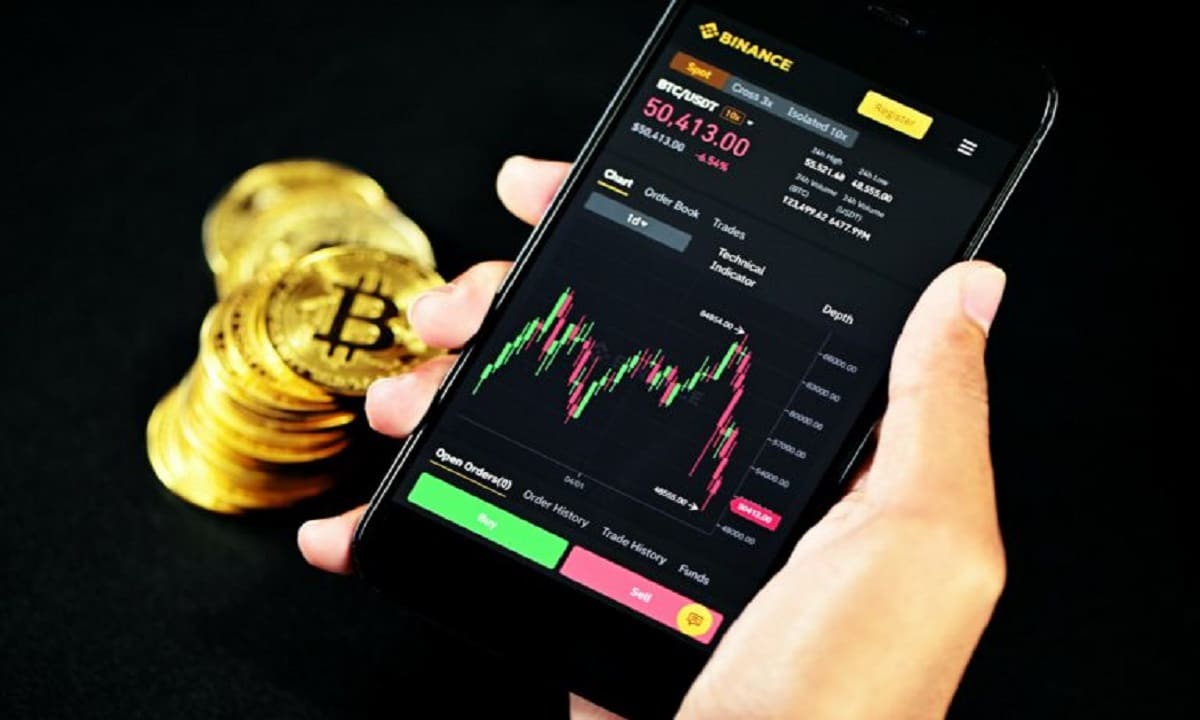 This exchange doesn't charge different costs for takers and makers. Its price structure is a "flat charge model," which means that it does not matter whether you are a taker or a maker in the trade.
Both manufacturers and takers pay 0.10 percent here. 0.10% is a competitive spot trading commission. According to this in-depth analysis of the topic, the industry averages for takers are 0.2294%, and for creators, they are 0.1854%.
Additionally, other trading pairs have significantly reduced commissions. After an order is placed, the precise amount is displayed on the Live Trading page.
Read Also More: Googlix Review
WhiteBIT Security
WhiteBIT takes security seriously, holding 96% of all cryptocurrency assets in cold storage. Because user money is not saved in the cloud but rather in physical form, it is nearly impossible for hackers to gain access to them.
Like the majority of cryptocurrency exchanges, WhiteBIT enables two-factor verification if needed. In addition, there are IP detection and biometrics verification features. Overall, WhiteBIT appears to prioritize security.
The exchange is compatible with 5AMLD. As may be expected, WhiteBIT takes security extremely seriously. In comparison to rivals, the exchange comes out on top.
Moreover, WhiteBIT permits withdrawals of up to 2 BTC (or the equivalent in any other cryptocurrency) every day without KYC requirements. It is far larger than other competitors; Binance's withdrawal limit without KYC is 0.06 BTC. In this situation, the fact that WhiteBIT is not governed by U.S. agencies is a major advantage for the company, since it gives it more leeway to manoeuvre.
WhiteBIT's affiliate program is a further noteworthy feature. To participate, simply register and validate your account, then click on the "Referral program" section. Then, press the "Receive a link" button.
WhiteBIT's Affiliate Program
This is how simple it is. You will now obtain a personal referral link that you are free to put anywhere. Everyone who clicks on the link becomes your referral, and once he registers, completes all required steps, and begins trading, you will earn a commission from his transactions. The owner of the referral link receives forty percent of all trade commissions.
The program has no maximum earnings limit; you will earn money as long as trades are executed on the trading platform.
The affiliate function is not that uncommon among cryptocurrency exchanges, and WhiteBIT offers nothing out of the norm in this regard. Yet, it is still pleasing to watch.
Advantages of Trading with WhiteBIT
Bitcoin, hundreds of alternative cryptocurrencies and tokens, and four fiat currencies, including the US Dollar and the Euro.

High trade volumes, strong liquidity, and a security system with multiple levels.

Simple trading for novices, spot and margin, P2P exchanger, and a free multicurrency account.

The majority of deposit/withdrawal options include e-wallets, bank cards, and transfers.

A straightforward and successful system for investing in blockchain startups affiliated with cryptocurrency exchanges.

The commission rate of 0.1% of the deal amount remains unchanged, and there are no additional fees or charges.

Questions about the fundamentals of cryptocurrency trading and a training token.
Disadvantages of WhiteBIT
It is only possible to communicate with the exchange via its website and email; there is no call center or other immediate communication options.
Other than staking, there is no advanced training, and there are no alternative investing possibilities.
Restricted Jurisdictions
WhiteBIT does not yet permit American investors to trade on the exchange. Neither investors from the following nations are permitted:
Afghanistan, American Samoa, U.S. Virgin Islands, Guam, Iran, Yemen, Libya, the State of Palestine, Puerto Rico, Somalia, the Democratic People's Republic of Korea, The Northern Mariana Islands, Syria, the Russian Federation, the Republic of Belarus, the Republic of Sudan, Transnistria, temporarily occupied territories of Georgia, Turkish Republic of Northern Cyprus, Western Sahara, Federal Republic of Ambazonia, Kosovo, South Sudan, and temporarily occupied territories of Georgia
Customer Support
WhiteBit has a consumer support system that is available 24 hours a day, seven days a week. Also, its website offers web chat support, allowing customers to ask about issues promptly and receive a response within a few seconds. A FAQ page on their website provides information about the platform's key capabilities. In addition, it contains instructions for the registration, funding, and withdrawal processes.
Consumers can also email the support staff at support@whitebit.com. When users encounter issues with the website, they can send an email with a full description and a screenshot of the error. WhiteBit's staff is exceptionally attentive and quick to resolve client issues.
The company has a strong social media presence on multiple platforms. Via these channels, the firm delivers product recommendations and updates to its clients. They also maintain a webpage on Medium that is constantly updated.
Clients may also utilize the website to schedule a 15-minute discussion with WhiteBit personnel on any day that is convenient for them. In addition, the exchange has endeavoured to streamline the investment process by providing bilingual assistance.
Is WhiteBIT Safe?
No matter how user-friendly the interface is, how many services the exchange offers, or how low the fees are, the exchange must be secure. If the exchange cannot guarantee the security of your funds and data, you run the risk of losing all you have gained via trading. Before beginning to use a crypto exchange, there are a number of security-related factors to consider.
You should ensure that the exchange is not a scam or, at the very least, appears legitimate. Also, you should investigate the protective mechanisms accessible on the exchange. If you cannot trust the platform based on the feedback of the exchange's users and/or the offered security measures are insufficient for your protection, you should avoid utilizing the exchange you are considering and look for a better one.
Conclusion
WhiteBIT is a fledgling company that has only recently arrived on the market. The service offers clients a trading platform for cryptocurrencies. Since 2019, the project's popularity among users has increased. The majority of customers are merchants from the CIS. The firm provides profitable and transparent trading circumstances for its users.
Yet, trading in and of itself is a risky endeavour. Thus, it is vital to conduct a critical assessment of one's own capabilities and risks prior to commencing cooperation. Now, the platform compares favourably to its rivals, but there is still room for improvement. If you have worked with the company, please share your thoughts regarding the service on our website.
Frequently Asked Questions (FAQs) about Whitebit Review
What languages does WhiteBIT support?
WhiteBIT is compatible with the following languages: Traditional Chinese, Simplified Chinese, English, German, Russian, Spanish, Turkish, and Ukrainian.
Can I trade in Forex pairs on the WhiteBIT crypto platform?
The WhiteBIT platform does not currently offer to trade in FX pairs. With the rate at which the platform is developing, it won't be long until Forex trading becomes an option on it.
Are WhiteBIT's fees high?
WhiteBIT charges a fixed fee of 0.10% for each performed order on its platform. This cost is below the average in the sector and is, therefore, consumer-friendly.
Can I trust WhiteBIT?
Regarding security, they claim that 96% of their crypto assets are stored in cold storage and employ WAF, 2FA, and anti-phishing technologies to safeguard users and their crypto. There are numerous deposit methods accepted, including Visa and Mastercard.
Can you withdraw money from WhiteBIT?
Any withdrawals made from your WhiteBIT account are recorded in your history (Withdrawal page) and deducted from your main balance.
How many people use WhiteBIT?
More than 3 million people from more than 150 countries utilize it. WhiteBIT system Since the platform has licenses for crypto and fiat currency transactions and storage, consumers can use the exchange facilities to trade and store assets.
Can you withdraw from WhiteBIT without KYC?
It provides additional account safety and expands trading opportunities (for example, when withdrawing a large amount of crypto, KYC can be required). After completing KYC on WhiteBIT, fiat currency withdrawals will be enabled, and the daily withdrawal limit will be increased to 100 BTC.
Subscribe to Our Latest Newsletter
To Read Our Exclusive Content, Sign up Now.
$5/Monthly, $50/Yearly