Top Tips To Hire A Local Electrician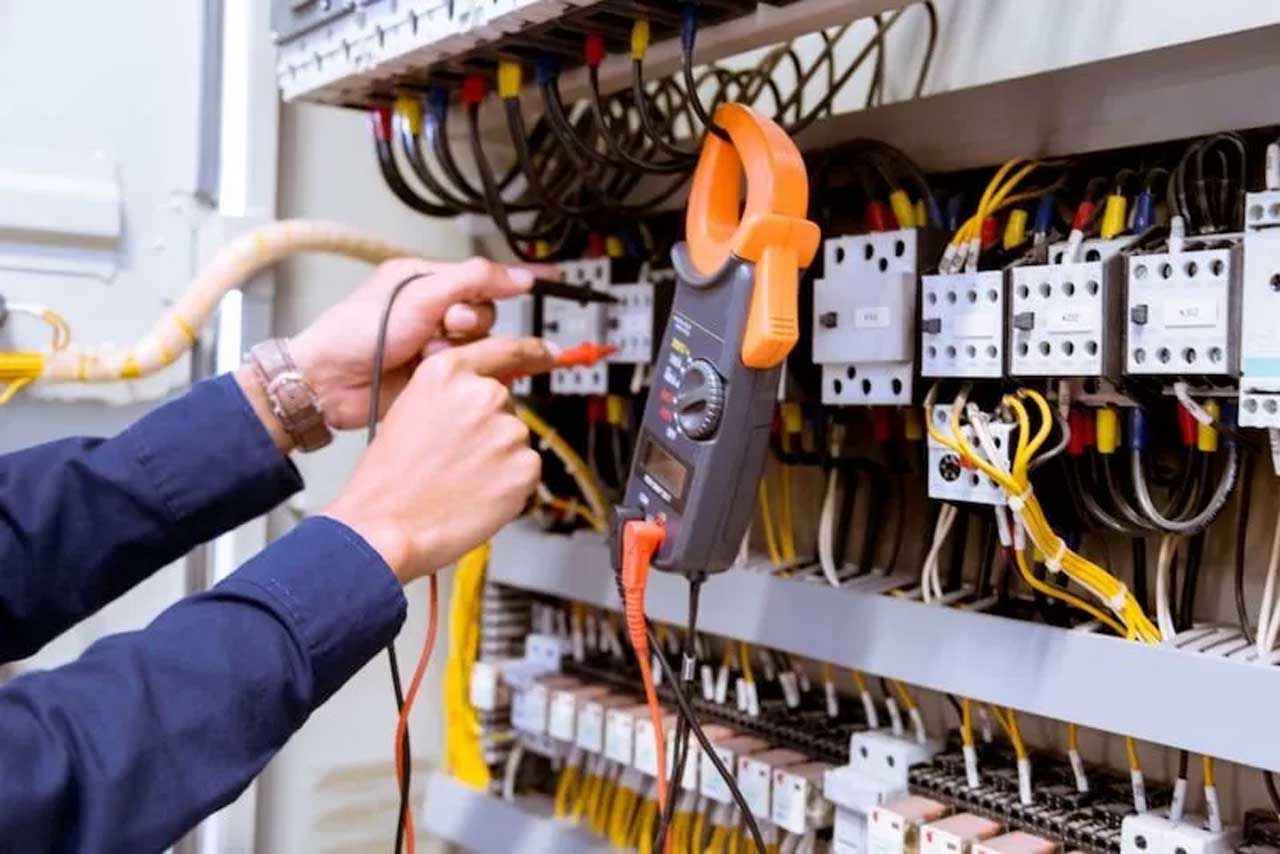 It's vital to hire a licensed electrician for jobs such as lighting upgrades and full remodels, as these projects can be treacherous.
An electrician's job revolves around your home's electrical system. This ranges from something as little as adding an outlet to replacing a circuit breaker.
Bear in mind that not all electricians are created equal–some will be more qualified than others. To make sure you're getting the best service possible, do your research on their qualifications beforehand.
Ask Friends And Family For Referrals
One of the best ways to find a good service provider, whether it's a plumber, electrician, or even a babysitter, is to ask your friends and family for referrals. When someone you know has had a good experience with a service provider, they're more likely to recommend them to you.
And, on the flip side, if someone you know has had a bad experience with a service provider, they're less likely to recommend them to you. This means that you can save yourself a lot of time and effort by simply asking your network for referrals.
Of course, it's always important to do your own research as well, but referrals can be a great place to start.
Check Reviews Online
With the internet, it's easier than ever to find reviews for products and services. Whether you're looking for a new restaurant to try or a new pair of shoes, a quick search will reveal plenty of opinions. But how can you tell if those reviews are reliable? And what should you do if you come across a negative review?
There are a few things to keep in mind when reading online reviews. First, take the time to read several reviews rather than just one or two. This will give you a more well-rounded picture of the product or service. Secondly, pay attention to the tone of the review. If the reviewer seems angry or upset, they may be more likely to leave a negative review. Finally, remember that everyone has different needs and preferences. What didn't work for one person may be perfect for you.
When it comes to negative reviews, try to look at them in a positive light. The reviewer may have had a bad experience, but that doesn't mean you will. In addition, many businesses are now responding to negative reviews publicly, so you can see how they handle criticism. If a business responds quickly and professionally to a negative review, that's a good sign that they care about its customers' satisfaction.
In general, online reviews can be helpful when making decisions about where to spend your money. Just remember to take them with a grain of salt and use your own judgment.
Get Quotes From Multiple Local Electricians
When it comes to hiring a local electrician, it's important to get quotes from multiple contractors. This will help you ensure that you're getting the best possible price for the work that needs to be done.
It's also a good idea to ask each electrician for a list of references. This will give you a chance to speak with other homeowners who have used the electrician's services in the past and get a better sense of their quality of work.
Finally, be sure to ask about the electrician's warranty policy. This will protect you in case anything goes wrong with the work that is performed. By taking these steps, you can be confident that you're hiring the best possible electrician for your needs.
Make Sure The Electrician Is Licensed And Insured
When you are hiring an electrician, it is important to make sure that they are licensed and insured. This will protect you in case of any accidents or damage that may occur during the job. A licensed electrician will have the proper training and certification to work on your home or business. They will also be familiar with the local codes and regulations. An insured electrician will have coverage in case of any accidents or damage to your property. This coverage can help to pay for repairs or replacements if necessary. Make sure to ask for proof of insurance before hiring an electrician. By taking these precautions, you can help to ensure that the job is done safely and correctly.
Subscribe to Our Latest Newsletter
To Read Our Exclusive Content, Sign up Now.
$5/Monthly, $50/Yearly