New Super Mario Bros Movie Casts Chris Pratt as The Italian Plumber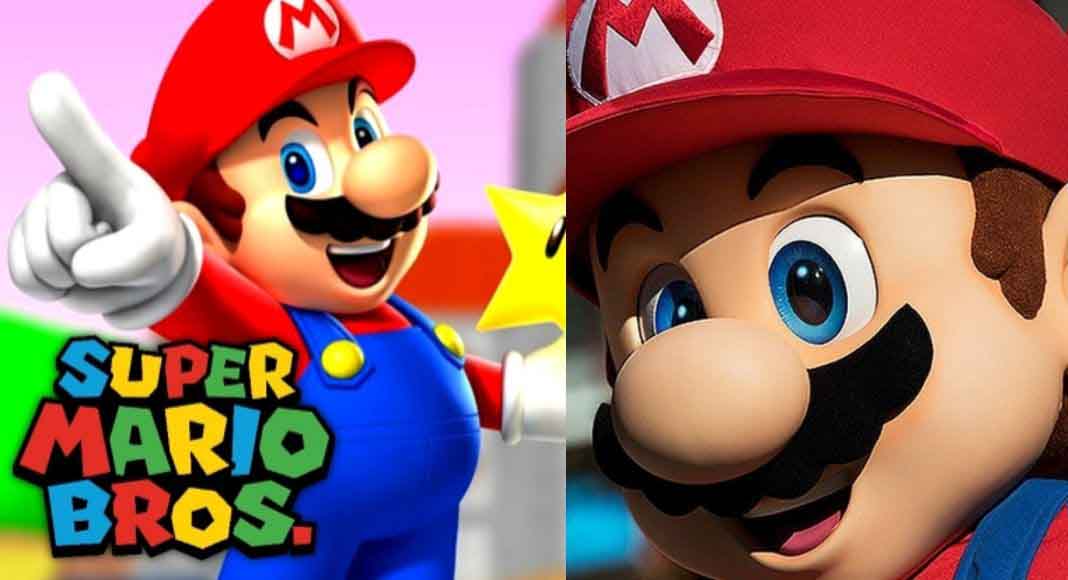 Some video game franchises stand the test of time, and others spawn spin-offs that go on to enjoy incredible success on their own.
It's nearly four decades since Mario, the jocular Italian plumber, first made his way onto our screens on the Nintendo games console. He has aged exceptionally well, with the announcement of a new movie based in his unique world currently in production.
Chris Pratt will step into Mario's red overalls, with his naïve but kind-hearted brother Luigi being portrayed by It's Always Sunny in Philadelphia star Charlie Day. As ever, they will be hounded by the evil bowser, voiced by Jack Black, while the object of Mario's affections — Princess Peach — will be played by rising star Anya Taylor-Joy.
With a supporting cast including Fred Armisen and Seth Rogen — as Donkey Kong no less, this new Super Mario reboot should be an absolute hoot. The animation, which the team behind Despicable Me will create, is set for theatre release in December 2022.
They have almighty shoes to fill. The Super Mario video game series is almost unbelievably popular, with nearly 400m copies of the franchise's titles sold worldwide for a revenue of more than $22bn. That success has spawned all manner of spin-offs and cash-ins, from merchandising and toys through to slot-based casino games. Anyone aged between 30 to 100 will be familiar with the world of the Mushroom Kingdom.
Of course, you don't need to know your Goombas from your Koopas to enjoy the series, and the hope is that the rebooted movie will bring this one-of-a-kind universe to a whole new audience.
Hoskins and Hopper left helpless
There have been attempts to bring Super Mario to the silver screen before, but they've not always proven to be a success.
A major attempt to bring the Mushroom Kingdom to moviegoers came way back in 1993 with Super Mario Bros, an outing that cast the evidently non-Italian Bob Hoskins in the lead role and screen veteran Dennis Hopper as King Koopa. The premise was surprisingly meta for the time, with Mario and Luigi transported into an alternate reality to help save the world from dinosaurs armed with all manner of future tech — think Pixels or Wreck-It Ralph for Generation Y.
MovieRulz: Top 130 Best Alternatives for Watching Bollywood and Telugu Movies
It may have been an idea that was ahead of its time, but sadly that didn't transcend into a winning movie on screen. It turned out to be one of the most disastrous releases of the 1990s. Costing $48m to make, Super Mario Bros made less than $9m in its opening weekend and would collect just $20m in total — making it one of the most expensive flops of the modern era.
The movie was critically panned too, and even some of its stars were left less than impressed by how the action unfolded on screen. Hoskins gave a rather foul-mouthed interview to UK newspaper The Guardian in 2007, describing the movie as 'the worst thing I ever did', and describing the husband-and-wife directing team of Rocky Morton and Annabel Jankel as 'arrogance mistaken for talent'. It's fair to say that Bob wasn't a fan…
And yet today, that 1993 movie has something of a cult status among film fans of a certain age, although that might be because of the 'so bad its good' aesthetic that the film accidentally hit.
The accidental star
Having some of the hottest stars from Hollywood starring in a 2022 reboot probably wasn't on the mind of Shigeru Miyamoto, the Japanese video game developer and producer, when he came up with the Mario character way back in 1981.
Amazingly, but for a quirk of fate, Mario would never have even been created. Miyamoto wanted a 'human' character to appear alongside Donkey Kong in a 1981 video game of the same name. He originally intended to use Popeye in the role, but he could not agree to a licensing deal with the sailor's creators, so Miyamoto devised the Mario character — originally known as 'Mr Video' — instead.
It turned out that there was a market for wise-cracking Italian plumbers among the gaming community. Mario proved so popular that he was given his own title in 1985 — the game-changing Super Mario Bros, which was one of the first side-scrolling 2D games to earn universal acclaim. Introducing the concepts of the Mushroom Kingdom and key characters for the franchise like Princess Peach and Bowser, the game is one of the best-selling titles to this very day.
In the early 1990s, Nintendo — the then kings of gaming who held exclusive rights to the Mario branding — upgraded their arsenal with the SNES console. Courtesy of Super Mario World, the franchise was taken to whole new levels. Enhanced gameplay and some 3D visuals offered gamers a different take on the Mushroom Kingdom.
Along too came Mario Kart, which took the famous characters and placed them in a world of high-octane go-karting, with power-ups and devious tactics on the menu. Mario Kart would become one of the first truly popular multiplayer games and set the scene for a gaming dynamic that has stood the test of time well into the 21st century. 
As console technology has changed and evolved over the years, so too have the possibilities available to the Nintendo development team. Their decision not to release a console to rival Sony's PlayStation or Microsoft's Xbox may have hampered the 'visibility' of Mario with a modern audience. However, he is still a good seller on their Switch device.
From an 'accidental' star to one of the characters of the biggest-selling game of all time, it has been a remarkable journey for Mario, Luigi and the rest of their chums in the Mushroom Kingdom. Who would have thought way back in 1981 that they would still be considered relevant enough in 2021 to have another movie made about them?
Let's hope it's more of a success than the 1993 outing.
Subscribe to Our Latest Newsletter
To Read Our Exclusive Content, Sign up Now.
$5/Monthly, $50/Yearly