The 13 Best Places to Charter a Yacht in Croatia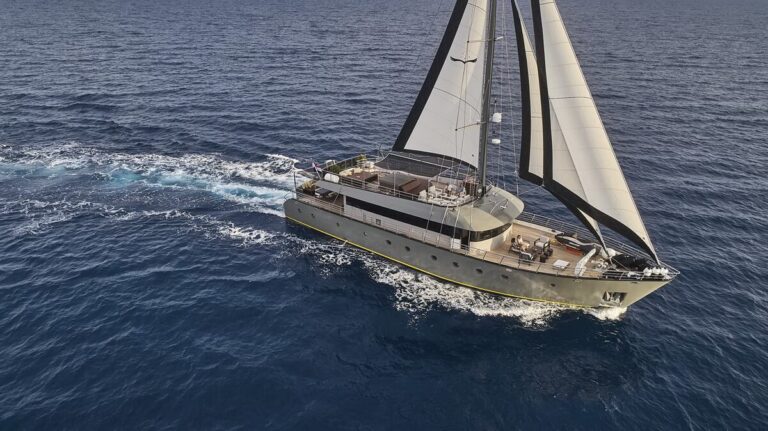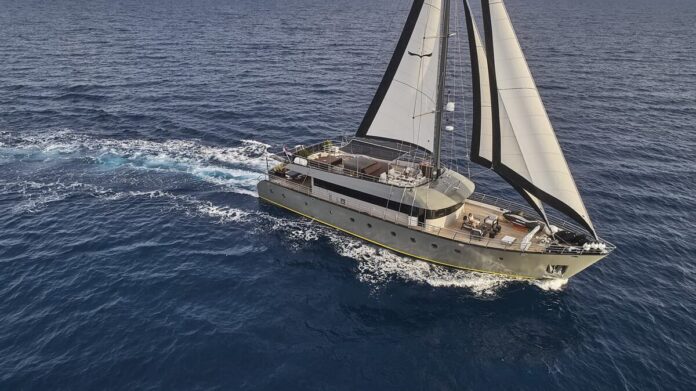 Croatia is a coastal country in Southern Europe that is near the Mediterranean. Along the coast of the Adriatic Sea, tourism is booming, and Croatia has become a popular vacation spot for nature lovers and sailors who book a yacht charter.
Croatia has warm, dry summers and wet, rainy winters, so it's important to pick the right time to go. July and August are two of the most popular times to travel. Plan your trip for May, June, or September to enjoy the calm before the storm.
Some people say that Croatia has a lot of islands. Depending on what you mean by "island," the exact number varies. Most people agree that it's 1,244. Tourists and local alike love to sail the seas and hop from island to island for fun and relaxation.
How Much Does It Cost to Rent a Yacht in Croatia?
Prices to rent a Luxury Sailing Yachts Croatia depend on the size, style, and age of the boat. Our luxury superyacht charter yachts in Croatia cost between 30,000 Euro and over 1,000,000 Euro per week, plus an advanced provisioning allowance to cover costs (APA). On the other hand, smaller "all-inclusive" trips cost between 15,000 and 50,000 Euros per week.
When is The Best Time to Go?
Croatia's traditional yacht charter season starts in May and goes on until the end of September. The water is cold for the first few months, but by the beginning of July, it is usually nice to swim in.
Most years, both the water and the weather are nice and calm until October when fall starts. During the summer in Croatia, the days are always long and sunny, and the best place to spend them is on the deck of a boat.
September is the best time to rent a yacht in Croatia. Prices to rent boats can be up to 20% less than in July and August, the seas are calmer, and the weather is still great.
Top Croatia Luxury Yacht Charter Highlights:
If you like going from island to island, Croatia is a good place to go. And a yacht is the best way to get around islands. Along the Dalmatian coast, there are hundreds of islands that haven't been touched by humans. This means that there are plenty of places to hide out as well as places to party. Croatia has everything and anything for everyone, from busy nightlife to quiet anchorages. In general, the northern Adriatic and the Kornati Archipelago are more peaceful, while the southern coast of Croatia is livelier and busier. Here's an overview of the most important places to visit:
1. Postira Island
Postira is a small fishing village on the northern coast of the island of Bra. Its history dates back to the 14th century. The village is full of crumbling stone buildings and palaces that remind people of a time when wealthy merchants ruled the village's cobblestone streets.
Both Bol and Makarska, which are close to each other, have a lot of historical sites. Split, which is the second largest city in Croatia, is also on the island of Bra and has many religious buildings and monuments.
If you want to have fun in the sun more than you want to see old things, Postira has many sand and pebble beaches. There are many coves to explore along the coast, which makes scuba diving a very popular activity. Along the harbor, you can bike, jet ski, raft, and, of course, swim.
2. Brac Island
Brac is the largest island in the Dalmatia region and the third largest island in Croatia. It may be the most well-known because of a small town called Bol and its beautiful Golden Horn beach. Pine forests, olive groves, and huge vineyards cover the island, which gives it a romantic feel. It has a rich cultural and historical past that goes back to prehistoric times. It also has delicious food and beautiful beaches. The Bra Channel is between 5 and 13 km wide, and it separates Brac from the rest of Croatia. The highest point of the island, called Vidova gora or Mount St. Vid, is 778 meters high. This makes it the highest island point in the Adriatic Sea. Brac has a permanent population of 14,436 people, and Supetar, its largest town, is home to more than 3,300 people.
3. Dugi Otok Island
In the Croatian language, Dugi Otok means "long island." It is the largest island in the North Dalmatian group of islands. Most of the land on Dugi Otok is protected as National Parks. This is because it has a lot of orchards and vineyards.
When you sail to Dugi Otok, swimming in the sea is one of the best parts. Sakarun Beach on Dugi Otok is thought to be one of the most beautiful beaches in the world. It has white sand and clear water. This part of the Adriatic Sea is a bright turquoise color that is more often seen in the Caribbean Sea. There are many caves and coves to discover in Croatia. Divers go to Sakurun Beach all the time.
4. Dubrovnik Island
Old Town Dubrovnik is a UNESCO World Heritage site, so any Croatia yacht charter must stop there. Step into the world of Gothic, Renaissance, and Baroque architecture as you walk down the narrow, cobblestone streets of this beautiful city. After a day of culture and history, enjoy a great meal at one of the many fine-dining restaurants recommended by your Captain and crew, then grab a drink or two with other jet-setters at an exclusive night club. If you don't like loud music and dancing, you could try some of Croatia's great wines in one of the cozy little wine bars or drink coffee late at night while watching people walk by. The high stone city walls of Dubrovnik are one of its most famous features. Other places worth seeing in this city include Luza Square, Stradun, Sponza Palace, Orlando's Column, the City Hall, the National Theatre, the Rector's Palace, the Bishop's Palace, and the grand facade of the Baroque Cathedral.
5. Mljet Island
In an old story by Homer, Odysseus lost his ship on the way back to Ithaca after the Trojan War. He took shelter in a cave on a nearby island, but Calypso tricked him and locked him in the cave for seven years. Croats think that Mljet is that island. Odysseus's Cave is on Mljet, which is a good name for that cave.
No matter if you believe in ancient myths or not, Mljet is a beautiful, peaceful, and beautiful island with forests and wine. People say that the red and white wines made on Mljet are some of the best in the world.
6. Hvar Island
The beautiful Croatian island of Hvar is a popular place for charterers and owners of superyachts to stop. The Queen of the Dalmatian Islands is another name for it. Hvar Town is proud of its beautiful Gothic palaces, romantic streets made of marble stones, and walls from the 13th century. It also has a lot of great nightclubs, bars, high-end restaurants, and cafes. Hvar is a great place for families or groups of friends who want good service. There are also beautiful ancient buildings, history, and cultural heritage, as well as great beaches. The island is off the coast of Dalmatia, between Bra, Vis, and Korula. It is about 68 km (42.25 miles) long and has a high ridge of Mesozoic limestone and dolomite running east to west.
7. Gdinj Island
The village of Gdinj is on the island of Hvar. When Austria was in charge of the island, there were a lot of stone houses and historical buildings that had a Mediterranean style.
Gdinj has many beaches where you can swim, parasail, and explore ancient caves. Gdinj is different from other villages in Croatia because it is made up of eight smaller villages that have been joined together.
8. Mljet Island
When your Croatian motor yacht or sailing yacht gets close to the island of Mljet, you will see one of the most beautiful green islands in the Adriatic. Mljet is also home to the Mljet National Park, which has two salt lakes, Veliko Jazero and Malo Jazero, that connect to each other. The lakes are said to be unique geological and oceanographic phenomena that have been around for 10,000 years and are important to the whole world. One interesting thing about these lakes is that before the Christian era, they were freshwater lakes. All the way down to the lakes are beautiful, lush forests. This gives the impression of an unspoiled natural environment. The Benedictine Monastery of St. Mary, which was built in the 12th century and is on the Big Lake, is an important part of history that goes back to the Illyrian tribes, the Roman Empire, and the Republic of Dubrovnik.
9. Sveta Nedjelja Island
Sveta Nedjelja is another village on the island of Hvar. It has sharp cliff walls that protect it from the strong winds that come off the sea. The village's steep, rolling hills are perfect for vineyards, and wine is a big part of the culture there.
Because of its exciting cliffs, Sveta Nedjelja is a popular place for free climbers who want to try something new and get a rush of adrenaline. If you want more low-key adventures, you can go hiking, diving, or surfing, all of which are great.
10. Split Island
Split, which is called Spalato in Italian, is another popular stop for Croatia boat charterers. It has a feel of the Adriatic and Roman roots, and it is the second largest city in Croatia. Split is a great place to go on vacation any time of year because it has a rich cultural history and many events. This city is always full of life and energy. It is where modern life and traditionalism meet. Here you can find Diocletian Palace, which is a UNESCO World Heritage Site, as well as a lot of bars, nightclubs, fancy restaurants, high-fashion shops, and other fun places to go.
11. Vrulje Island
Vrulje is a small seasonal town on the island of Kornat. It is in the bay of the same name. As a seasonal town, Vrulje doesn't have any people who live there all year. People here like to fish, and you can see a lot of fishing boats in the harbor.
The Kornati National Park is made up of 89 islands, islets, and reefs. Sailing through the park is an impressive feat on the water.
12. Sibenik Island
Sibenik is another place worth going to because of its interesting history and cultural heritage. The Sibenik Riviera has 242 islands, islets, and reefs that make up an archipelago with beautiful coves, clear water, and peace. In this area are the Krka and Kornati national parks, as well as the towns of Sibenik, Vodice, Primosten, Rogoznica, and the island of Murter, which may be the most popular with tourists. The town of Sibenik is in a beautiful bay where the river Krka meets the sea. The Cathedral of St. Jacob, the St. Krsevan church, the St. Francis church, the city hall, and the fortresses of St. Michael, St. Ivan, Subidavac, and St. Nicholas are all historical sites you can see in Sibenik.
13. Vinisce Island
Vinisce is a small, cute fishing town that is also on the Trogir Riviera. It was first mentioned in 1272, but it is thought that people lived there much earlier. There are many beautiful churches to see. The most important ones are the church of the Blessed Virgin Mary and the church of St. Antun Padovanski, which were built in the 18th century. Around Vinisce, there are a number of beautiful bays with sand and pebble beaches. There are a lot of nice restaurants, cafes, bars, and souvenir shops for people who rent yachts. Surfing, swimming, sunbathing, snorkeling, or just relaxing in the warm Mediterranean atmosphere of Vinisce are all great things to do there.
Subscribe to Our Latest Newsletter
To Read Our Exclusive Content, Sign up Now.
$5/Monthly, $50/Yearly