All the New Shows on Amazon Prime in June 2023 [Don't Miss Out]
Listen to the Podcast:
Are you looking for new shows on Amazon Prime in June 2023? This June, Amazon Prime Video is getting hotter with a few new movies to spice up the summer. As summer approaches, the exciting romantic comedy series "With Love" will be back on the platform, along with a few other new and old movies.
On June 2, Medellin, a thrilling new action movie starring French actor Franck Gastambide, will be available on Prime Video. The movie will take place in Colombia, where Reda (Gastambide) has sent a group of people to rescue his kidnapped brother.
The With Love Season 2 will also come out on June 2 on Prime Video. The sweet show debuted in 2021 and is about two brothers and sisters who are trying to find love in their lives. The two keep running into each other as they go about their dating lives. Emeraude Toubia, Mark Indelicato, and Benito Martinez are among the people who will be back for Season 2.
Best Movies and New Shows on Amazon Prime in June 2023
Here are the shows and movies we think are the best to watch on Amazon Prime Video in June.
Deadloch Season 1 (June 2)
Australian Kate-medians these darkly comedic movies were written by Kate McCartney and Kate McLennan. When a dead man is found in a Tasmanian beach town, the local sergeant is forced to work with an outside senior investigator. What if Broadchurch was funny, for example?
With Love Season 2 (June 2)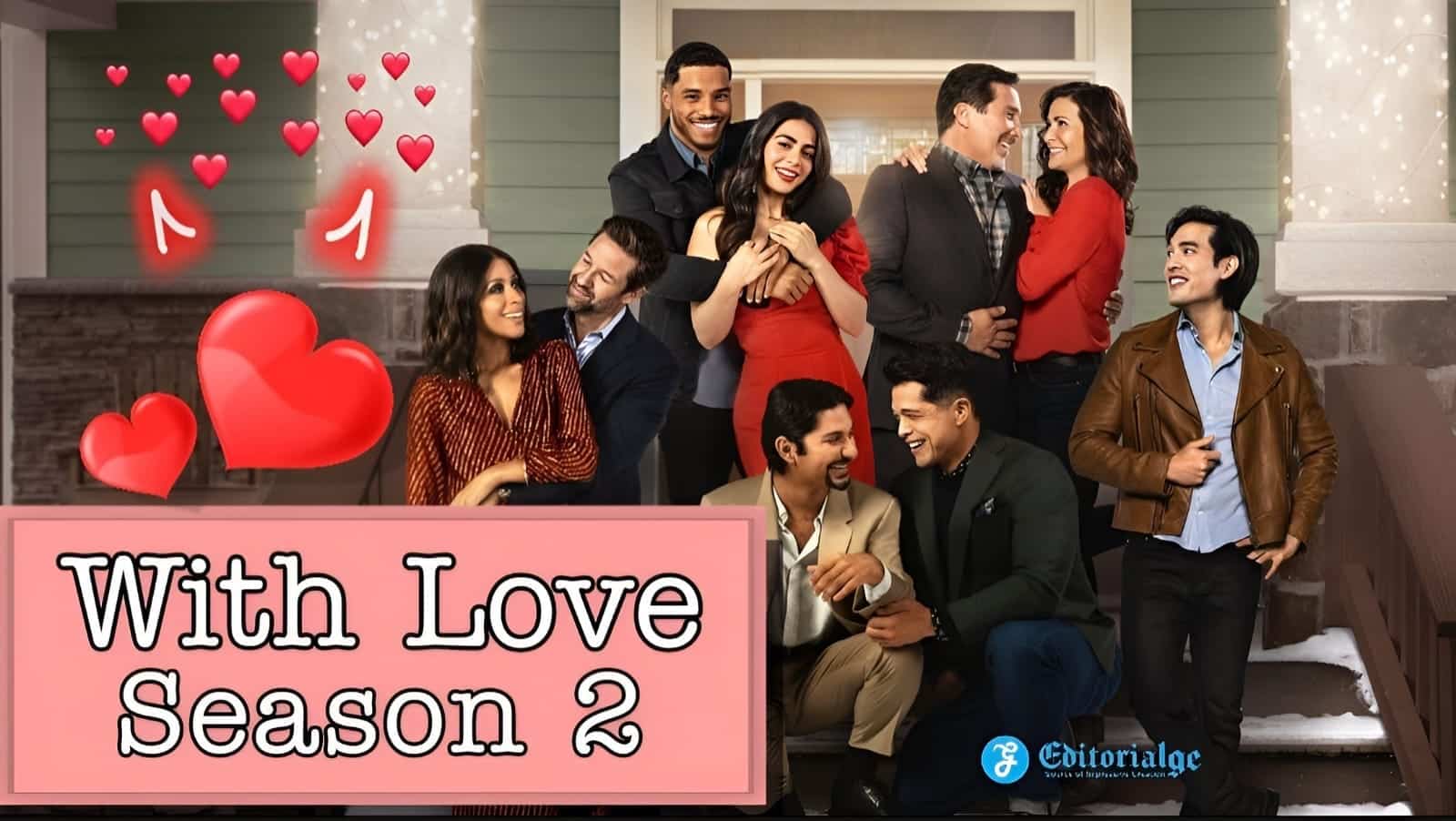 "With Love" is a romantic comedy about Lily and Jorge Diaz, who are siblings. As they go through big changes in their lives, they depend on their big family to help them through. After her fast-paced relationship with Santiago, Lily decides to put all of her energy into a journey of self-love that includes growing her makeup styling business and looking into buying a house.
But when Santiago and Nick both tell her how they feel about her, Lily has to decide what is best for her future. In the meantime, Jorge starts to wonder if he and Henry are really a good match. When he meets Henry's proud Texan parents, he doesn't know if the relationship is a fairy tale or a nightmare.
Read More: Best Netflix Series of All Time
Shiny Happy People: Duggar Family Secrets Season 1 (June 2)
The Duggars were well-known for two things: making news and having kids. The family behind the TLC shows 17 Kids and Counting, 18 Kids and Counting, and — wait for it — 19 Kids and Counting is getting its own exposé-style docuseries. It will follow the 20-plus member family, dad Jim Bob's rise to the Arkansas House of Representatives, and the Duggars' ties to the Christian group Institute in Basic Life Principles, which some people call a cult.
Read Also: New Shows on Amazon Prime March 2023
Tár (2022) (June 6)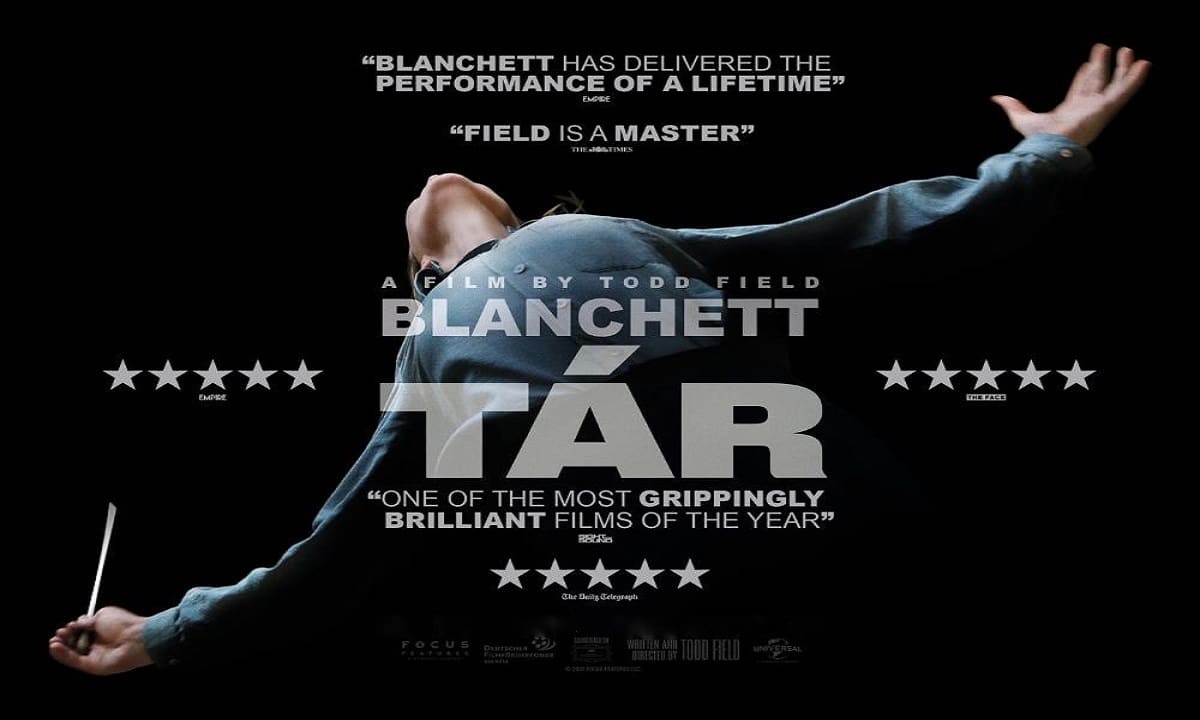 In Todd Field's new powerful movie, Lydia Tár, Cate Blanchett is a famous director for the Berlin Philharmonic who is accused of sexual misconduct. Blanchett does a great job as Tár. Field handles the task with ease to give us a performance-driven movie that was nominated for several Oscars but didn't win anything, which was a shame. Don't let that stop you from seeing this beautiful movie.
Read Also: Best Erotic Movies of All Time
My Fault (2023) – (June 8)
Noah has to leave her town, boyfriend, and friends to move into the house of her mother's new wealthy husband, William Leister. Noah, who is 17 and proud and independent, doesn't want to live in a mansion full of wealth. There, she meets Nick, her new stepbrother, and it's clear right away that their strong personalities will clash.
Noah soon finds out that Nick is not the perfect son he seems to be. He fights, gambles, and races cars illegally, which is exactly what she has always tried to avoid. Even though there is a huge gap between them, they both start to feel an irresistible pull that will soon turn into pure fire and uncontrollable desire.
Even though they are always competing with each other, and even though people around them don't like each other, they are falling deeply and quietly in love. But Nick's rough present and Noah's stormy past will put their lives and forbidden love to the test.
Also Read: Best Comedy Movies on Netflix
I'm a Virgo Season 1 – (June 23)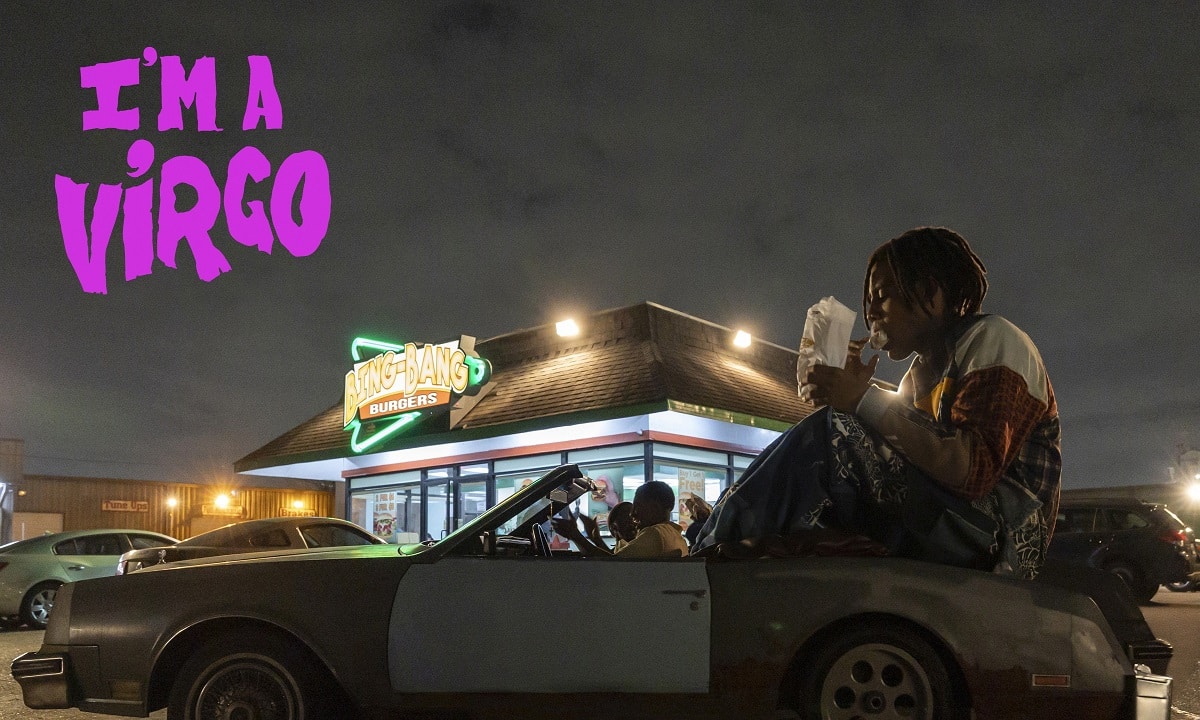 Boots Riley, who made the movie "Sorry to Bother You" and is a singer, activist, and big-picture thinker, tries his hand at TV with this seven-part series about a teen boy growing up in Oakland. But since Boots is involved, you know there's a fun twist. This kid is 13 feet tall. Jharrel Jerome, who won an Emmy for his role in "When They See Us," plays him.
Read Also More: Chicago Fire Season 11
An Unforgettable Year – Spring (2023) – (June 23)
Jasmine is a nice, honest girl who is almost done with high school. If it weren't for math, she would be done. Jasmine has to go to school with a scary teacher who scares her. When she finds out that the extra lessons will be with Davi, a practical student of exact sciences, she realizes that numbers aren't so bad and, to her surprise, she will learn more than just math.
Jasmine and Davi will talk about their different points of view and watch their love grow as they try to find their place in the world.
Read Also More: Best Turkish Series on Netflix
Tom Clancy's Jack Ryan S4 (2023) – (June 30)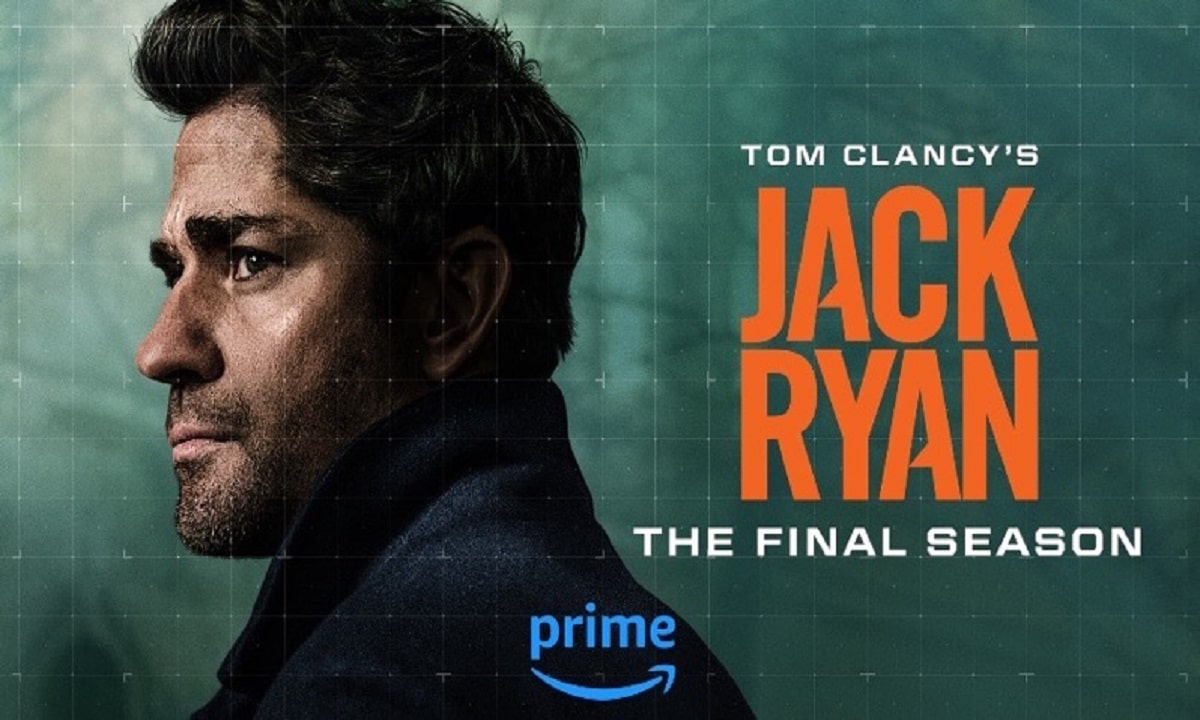 In the fourth and final season of Tom Clancy's Jack Ryan, the main character is on his riskiest task yet, fighting both foreign and domestic enemies. As the new Acting Deputy Director of the CIA, Jack Ryan has to find evidence of corruption within the agency. While doing this, he finds a series of strange black ops that could make the country more vulnerable.
As Jack and his team look into how deep the corruption goes, Jack finds something much worse: a drug gang and a terrorist group working together. This reveals a conspiracy much closer to home and puts our hero's faith in the system he has always worked to protect to the test.
Read Also More: New Shows on Amazon Prime in April 2023
Complete List and Schedule of New Shows on Amazon Prime in June 2023
Below, you'll find our picks of the full list of everything coming to Prime Video and Freevee, the free service that's accessible through Prime Video but doesn't require Prime membership. 
June 1
All the Queen's Men S1 (2021)

Barnaby Jones S1-8 (1973)

Bull S1-6 (2017)

Charmed S1-8 (1999)

Evening Shade S1-4 (1991)

Everybody Hates Chris S1-4 (2006)

Happy Days S1-3 (1974)

Laverne & Shirley S1-4 (1976)

Mannix S1-7 (1967)

MasterChef Mexico All Stars (2023)

Mork & Mindy S1-2 (1978)

Petticoat Junction S1-5 (1964)

Survivor S17-25 (2008)

The Brady Bunch S1-5 (1970)

The Neighborhood S1-4 (2019)

Webster S1-4 (1984)

Wings S1-8 (1990)

1984 (1985)

12 Years a Slave (2013)

2 Days in New York (2012)

2 Days in the Valley (1996)

3:10 to Yuma (2007)

A Woman Possessed (1958)

Above the Rim (1994)

Arrival (2016)

Assault on Precinct 13 (2005)

Baby Boy (2001)

Bad Teacher (2011)

Bananas (1972)

Billy Madison (1995)

Black Dynamite (1980)

Blankman (1994)

Blazing Saddles (1974)

Boyz N the Hood (1991)

Breakin' All the Rules (2004)

Brokeback Mountain (2004)

Chitty Chitty Bang Bang (1968)

Clockstoppers (2002)

Code of Silence (1985)

Concussion (2015)

Creed (2015)

Creed II (2018)

Cry Freedom (1987)

Daddy Day Camp (2007)

Dangerous Exile (1958)

Delta Force 2: The Colombian Connection (1990)

Devil in a Blue Dress (1995)

Dog Day Afternoon (1975)

Eraser (1996)

Exodus (1960)

Flawless (1999)

Getting Even With Dad (1994)

Ghost of Dragstrip Hollow (1959)

Glory (1990)

Gone in Sixty Seconds (2000)

Green Zone (2010)

Guess Who (2005)

Happy Anniversary (1959)

Happy Gilmore (1996)

He Who Must Die (1958)

Henry V (1989)

Higher Learning (1995)

Hitchhiker's Guide to the Galaxy (2005)

Hot Cars (1956)

Hot Fuzz (2007)

Hot Rod Gang (1958)

How Stella Got Her Groove Back (1998)

Huk! (1956)

I Am Ali (2014)

I Am Bolt (2016)

I'm Gonna Git You Sucka (1989)

In My Country (2005)

In Time (2011)

Intersection (1994)

It's a Pleasure (1945)

Jungle Heat (1957)

The Kids Are All Right (2010)

Kingdom of Heaven (2005)

Lady of Vengeance (1957)

League of Extraordinary Gentlemen (2003)

Little Women (1949)

Live and Let Die (1973)

Lone Wolf McQuade (1983)

Look Who's Talking (1989)

Lost Lagoon (1958)

Love, Rosie (2014)

MacArthur (1977)

Machete (2010)

Man in the Net (1959)

Megamind (2010)

Miles Ahead (2016)

Mirai (2018)

Mississippi Burning (1989)

Mo' Money (1992)

Money Train (1995)

Muscle Shoals (2013)

No Escape (1994)

Notorious (2009)

On Her Majesty's Secret Service (1969)

One Way Out (1987)

Open Range (2003)

Over the Top (1987)

Pariah (2011)

Peanuts: Bon Voyage, Charlie Brown (1980)

Philadelphia (1994)

Purple Rain (1984)

Reign of Fire (2002)

Rejoice and Shout (2011)

Rent (2005)

Repo Men (2010)

Riders to the Stars (1954)

River's Edge (1987)

Robocop (1987)

Run for the Sun (1956)

Saved! (2004)

School Daze (1988)

Sea Fury (1959)

Self/less (2015)

Shadow of Suspicion (1944)

Shaun of the Dead (2004)

She Hate Me (2004)

Shoot First (1953)

Silver Linings Playbook (2012)

 Sliver (1993)

Soul Food (1997)

South Central (1992)

Stargate (1994)

Stomp the Yard: Homecoming (2010)

Switchback (1997)

Ten Days To Tulara (1958)

The Apartment (1960)

The Call (2020)

The Color Purple (1986)

The Danish Girl (2016)

The Day the Earth Stood Still (2008)

The Four Feathers (2002)

The French Lieutenant's Woman (1981)

The Gift (2001)

The Gospel According to Andre (2018)

The Hot Chick (2002)

The Longshots (2008)

The Love Letter (1999)

The Malta Story (1954)

The Missing Lady (1946)

The One That Got Away (1958)

The Rabbit Trap (1959)

The Relic (1997)

The Return of the Living Dead (1985)

The Scarf (1951)

The Spanish Gardener (1957)

The Time Machine (2002)

The Transporter (2002)

The War of the Worlds (1953)

The Wild Wild West (1966)

The World's End (2013)

The Young Doctors (1961)

Things We Lost in the Fire (2007)

Three Can Play That Game (2007)

Timbuktu (1959)

To Sir, With Love (1967)

To Wong Foo, Thanks for Everything! Julie Newmar (1995)

Toni Morrison: The Pieces I Am (2019)

Too Many Crooks (1959)

Top of the World (1998)

Transamerica (2006)

Transporter 2 (2005)

Triple Deception (1957)

True Lies (1994)

Two Can Play That Game (2001)

Tyson (2009)

UFO (1956)

Uncommon Valor (1983)

Van Wilder 2: The Rise Of Taj (2006)

Venus and Serena (2013)

Vice (2018)

Walking Tall: The Payback (2007)

Walking Target (1960)

What to Expect When You're Expecting (2012)

Without a Paddle: Nature's Calling (2009)

World's Greatest Dad (2009)

Wuthering Heights (1970)

You Got Served (2004)

You Have to Run Fast (1961)

Yours, Mine & Ours (1968)
June 2
Deadloch (2023)

Shiny Happy People: Duggar Family Secrets (2023)

With Love S2 (2023)

An Unforgettable Year – Summer (2023)

Medellin (2023)
June 6
Crazy Rich Asians (2018)

Sully (2016)

TÁR (2022)
June 8
June 9
The Lake S2 (2023)

An Unforgettable Year – Autumn (2023)
June 11
June 12
An Unforgettable Year – Winter (2023)

Ender's Game (2013)

Spoiler Alert (2022)

There's Something Wrong With the Children (2023)
June 16
The Grand Tour: Eurocrash (2023)
June 20
Armageddon Time (2022)

Selma (2015)
June 21
June 22
That Peter Crouch Film (2023)
June 23
I'm a Virgo (2023)

An Unforgettable Year – Spring (2023)
June 26
June 27
M3GAN (2023)

The Gambler (2014)
June 30
Tom Clancy's Jack Ryan S4 (2023)

Hot Tub Time Machine 2 (2015)

The SpongeBob Movie: Sponge Out of Water (2015)

What If (2014)
Everything Coming to Freevee in June 2023
Below, you'll find out the full list to watch everything coming on Freevee in June 2023.
June 1
A Guy Thing (2003) 

American Psycho (2000) 

Back to the Future (1985) 

Back to the Future II (1989) 

Back to the Future III (1990) 

Body of Evidence (1992) 

Bolero (1984) 

Bowfinger (1999) 

Bubba Ho-Tep (2002) 

Crash (2004) 

Date Night (2010) 

Detroit (2017) 

Dirty Work (1998) 

Disturbing Behavior (1998) 

Dredd (2012) 

Earth to Echo (2014) 

Flesh+Blood (1985) 

Gnomeo & Juliet (2011) 

How Do You Know (2010) 

How to Train Your Dragon 2 (2014) 

In & Out (1997) 

Kick-Ass (2010) 

King Solmon's Mines (1985) 

Limbo (2020) 

Mac and Me (1988) 

Moby Dick (1956) 

Much Ado About Nothing (1993) 

Mulholland Falls (1996) 

Navy Seals (1990) 

Pitch Perfect 2 (2015) 

Priest (2011) 

Red Corner (1997) 

Red Tails (2012) 

Rules of Engagement (2000) 

Smurfs: The Lost Village (2017) 

Spy (2015) 

Teenage Mutant Ninja Turtles: Out of the Shadows (2016) 

The Defiant Ones (1958) 

The Greatest Story Ever Told (1965) 

The Help (2011) 

The Hours (2002) 

The House Bunny (2008) 

The Hunger Games (2012) 

The Hunger Games: Catching Fire (2013) 

The Hunger Games: Mockingjay Part 1 

The Hunger Games: Mockingjay Part 2 (2015) 

The Love Punch (2013)

The Party (1968) 

The Place Beyond the Pines (2012) 

Turbo (2013) 

UHF (1989) 

Waiting to Exhale (1995) 

West Side Story (1961)
June 9
June 27
Inglorious Basterds (2009)
Wrapping Up 
Prime Video has named the movies and TV shows that will be available in June. These include Tom Clancy's Jack Ryan, I'm a Virgo, Tribunal Justice, Tár, My Fault, and With Love, among others. New Amazon Original movies, TV shows, and events are on the schedule, as well as the Amazon Freevee Original series Tribunal Justice. New customers can subscribe without downloading any additional applications.
Subscribe to Our Latest Newsletter
To Read Our Exclusive Content, Sign up Now.
$5/Monthly, $50/Yearly