Modifications to Make Your Car Stand Out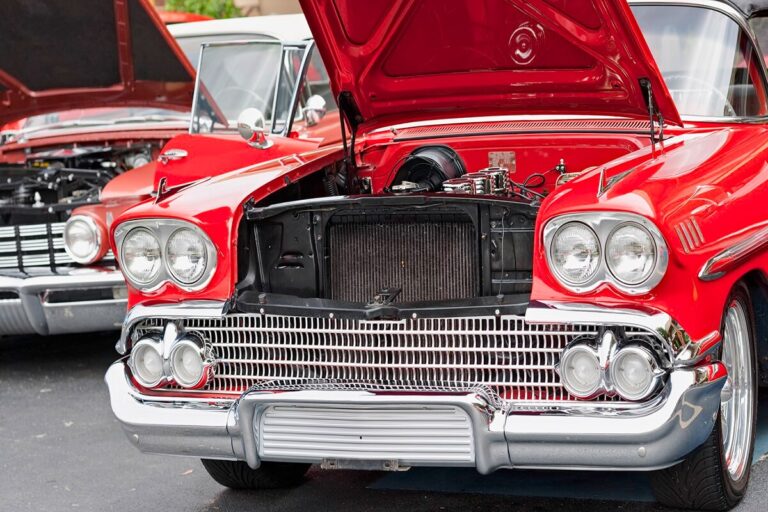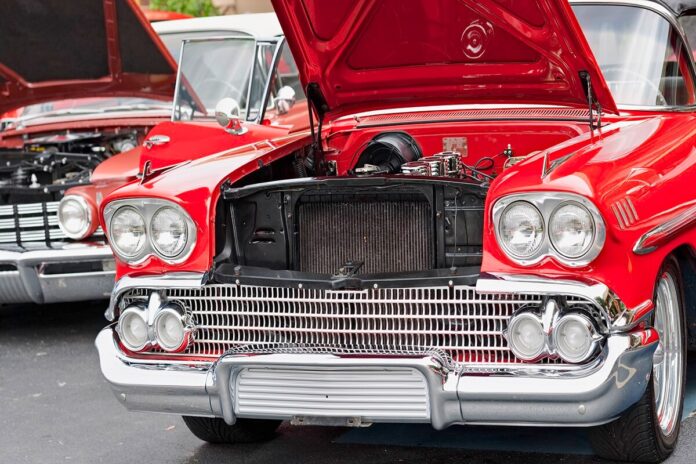 Anyone who loves their Car wants it to stand out among others. You might have a great model, but it's always nice to have better modifications than others. Almost all car lovers invest in modifications that make their cars stand out. If you want to do that as well and are wondering how to, we have got you covered. Keep reading to check out a few interesting tips.
7 Modifications To Make Your Car Stand Out
Everybody loves to get compliments for how their Car looks. A clean car with excellent modifications is always appreciated. And making that happen isn't as hard as you might think it is.
We are going to make modifying your Car really easy for you. Want to know how? Check out the following tips till the very end.
1. Interior LED Lighting
We can all agree that the right kind of lighting can make any space look beautiful. Since the interior of the Car isn't always well-lit, it is wise to get interior lighting. And for that, we suggest you go with LED lighting because they use less energy and don't produce heat. It is important you keep these things in mind when modifying your Car. Besides, installing the right color LED light for the interior of your car will really upgrade its look.
2. Custom Rims
A very common way of making your Car stand out is to install custom rims. You can choose from a wide range of designs and colors to make your rims look better than everyone else's. For instance, new 2022 wheels by Giovanna are changing the look of cars every day. We suggest that you invest in custom rims with futuristic styles and extra wide spokes. One might think that rims aren't that important when it comes to looks but they are. When one looks at your Car and sees excellent rims, it's going to speak volumes for the Car itself.
3. Tinted Windows
This modification is a very common one used by many car owners. You can get tinted windows to see your Car look classier. Besides, it will also give you some privacy. These modifications are highly recommended as they are affordable and effective. You can always get tinted windows for your three back windows but when it comes to your driver and passenger windows, get lighter tinted ones. And the same goes for your windscreen as well. This is to ensure that you don't get in trouble. In a lot of countries, it is illegal to have heavily tinted windows in the front windows. Hence, it is sways bear to check what is allowed in your country before you install tinted windows.
4. Personalized Number Plates
A subtle way of changing the look of your Car is to get a personalized number plate. All cars come with basic and simple number plates, but you can change their look of them. There are companies out there who will make sure your number plates look stylish and stand out among other ones. As an added bonus, they cost very little but enhance the look of your Car.
5. Car wrapping
This particular modification has become very popular in recent years. A lot of young people are getting car wrapping done on their Car to change their look entirely. Car wrapping is basically wrapping your Car in a customized design to make it look like a completely different car. Since cars mostly come in solid colors, it is easy to just wrap a customized design over it. These are expensive but totally worth the money. Now, you can go ahead and wrap the whole Car with a crazy design or wrap only a part of it. It is completely up to you. But it is often recommended to wrap a few parts of the Car in a beautiful design to enhance the look of the Car but keep some of the originality.
6. Floor Mats
The exterior of your car isn't the only thing that makes your Car stand out. The interior matters as well. Your Car might be all pretty and shiny from the outside, but all that goes in vain if it's untidy inside. One should have both the inside and outside of their Car look spectacular if they want it to stand out. And for that, we suggest you add floor mats in your Car. They provide a barrier between the dirt under your show and the floor of your Car. You cannot deep clean the floor of your car easily, but you can do that for the floor mats. These are affordable and available in various designs. So, make sure to get one in your proffered style, color, material, and measurement.
7. Sport Seats
Your Car might have come with comfortable seats, but an upgrade can never hurt, right? If you want the interior of your car to look cool, you can invest in sports seats. And if you pick the right ones, they can be comfortable along with being very cool. However, there are a few things to be taken into consideration here. Many companies don't let you get sports seats for nonsports cars as they lack race harnesses. And it is illegal to replace seat bets with race harnesses. But if you do some research, you will be able to find companies that will install sports seats for you without any hassle. The only thing you have to ensure is that you are being able to use your factory seat belt. If that works out fine for you, you need not worry about your Car's airbags being disclosed by accident.
Final thoughts
Modifying your car is usually an expensive affair, one that also takes time. But with the proper research, you can do that at affordable prices in less time. We hope to have given you valuable tips that will help you modify your Car and make it stand out. If you have any thoughts regarding this blog, do let us know in the comments below.