Microsoft Hires Former OpenAI Leaders Sam Altman and Greg Brockman for New Advanced AI Research Team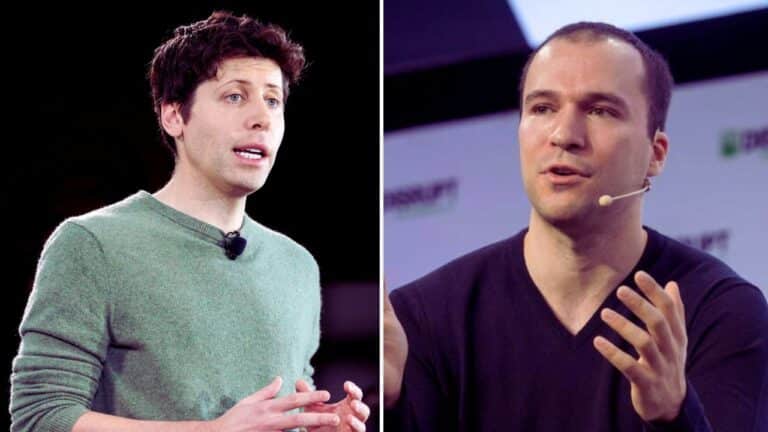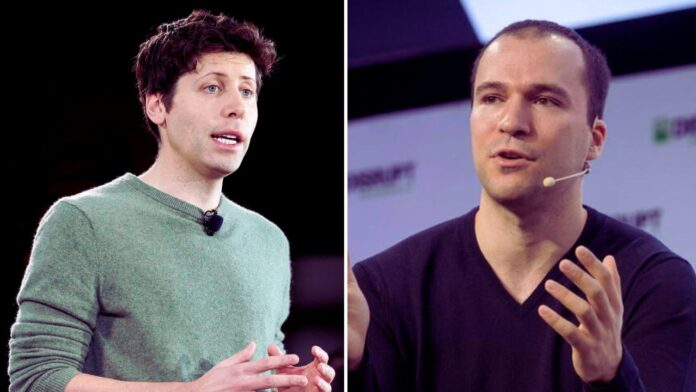 In a stunning move, Microsoft has hired former OpenAI CEO Sam Altman and co-founder Greg Brockman to lead a new advanced artificial intelligence research division. The hirings come just days after negotiations broke down for Altman to return as chief of OpenAI.
On Friday, Altman was abruptly terminated as CEO of OpenAI, the prominent San Francisco AI lab he co-founded in 2015. OpenAI's board cited a loss of confidence in Altman's leadership and judgment. The firing sent shockwaves through the AI community.
Over the weekend, negotiations ensued about potentially reinstating Altman as CEO. But OpenAI's four-person board refused to step aside to enable his return. This led the board to swiftly appoint former Twitch CEO Emmett Shear as OpenAI's interim chief executive.
The opaque circumstances surrounding Altman's departure from OpenAI have raised many unanswered questions. What specifically prompted the board to remove him as CEO so suddenly? Why could the two sides not reach an agreement for his return? How will OpenAI move forward under new leadership?
With Altman out at OpenAI, Microsoft wasted no time securing his talents along with co-founder Greg Brockman. On Monday, Microsoft CEO Satya Nadella announced the company had hired Altman and Brockman to head a new advanced AI research team.
"We're extremely excited to share the news that Sam Altman and Greg Brockman, together with colleagues, will be joining Microsoft to lead a new advanced AI research team," Nadella said. "We look forward to moving quickly to provide them with the resources needed for their success."
The news came mere hours after talks to reinstate Altman as OpenAI CEO conclusively failed. In a post on social media, Altman acknowledged he was joining Microsoft by reposting Nadella's statement with the message "The mission continues."
We remain committed to our partnership with OpenAI and have confidence in our product roadmap, our ability to continue to innovate with everything we announced at Microsoft Ignite, and in continuing to support our customers and partners. We look forward to getting to know Emmett…

— Satya Nadella (@satyanadella) November 20, 2023
Nadella welcomed the hirings as an opportunity to further expand Microsoft's thriving AI capabilities. "We've learned a lot over the years about how to give founders and innovators space to build independent identities and cultures within Microsoft, including GitHub, Mojang Studios, and LinkedIn," he responded to Altman. "I'm looking forward to having you do the same."
Brockman revealed that additional key OpenAI researchers would also be assuming leadership positions in Microsoft's new AI division. These include Jakub Pachocki, director of research at OpenAI, in an unnamed leadership role.
OpenAI research scientist Szymon Sidor and head of preparedness Aleksander Madry will also hold leadership positions on Microsoft's AI team, Brockman said. In what appears to be a brain drain, many other OpenAI employees flooded social media with messages of support for Altman and gratitude for his leadership.
This suggests further resignations from OpenAI's research staff may follow as Microsoft establishes its new AI research group. By recruiting Altman, Brockman, and other prominent OpenAI scientists, Microsoft stands to gain enormously from OpenAI's groundbreaking AI capabilities.
Although details are scarce, reports have emerged that Altman was secretly working on an AI startup, which likely caused tension with OpenAI's board. Dubbed "Project Tigris," Altman was allegedly developing a chip to power AI systems and compete with Nvidia's dominant GPUs for AI workloads.
The stealth project was seen as a major conflict of interest by OpenAI's board, according to sources speaking to the New York Times. This rift over the AI chip startup may have been the final straw that led the board to terminate Altman as CEO.
Altman's firing also comes amid mounting evidence that Microsoft aims to reduce its reliance on Nvidia's GPUs for AI research and products. Last week, Microsoft unveiled its own custom-designed AI chip called Maia that can train massive AI language models.
Although Microsoft said Maia won't impact its longstanding partnership with Nvidia, the development of its own AI silicon suggests a desire for more independence. The talents Altman and OpenAI bring to chip design and AI hardware will be invaluable for Microsoft's ambitions.
Microsoft still maintains strong financial ties and an exclusive partnership with OpenAI, in which it has invested billions. Nadella stated that Microsoft remains committed to the partnership under OpenAI's new executive leadership.
But the poaching of Altman, Brockman, and potentially large numbers of researchers deals a major blow to OpenAI's brain trust. Some sources believe OpenAI may struggle to remain at the forefront of AI without much of its top talent.
For Microsoft, the hirings signal a consolidation of AI research power under its own roof. With OpenAI's pioneering scientists leading Microsoft's new division, it may accelerate its progress in developing cutting-edge artificial general intelligence.