Microsoft CEO Satya Nadella Testifies About Competing With Google in Antitrust Trial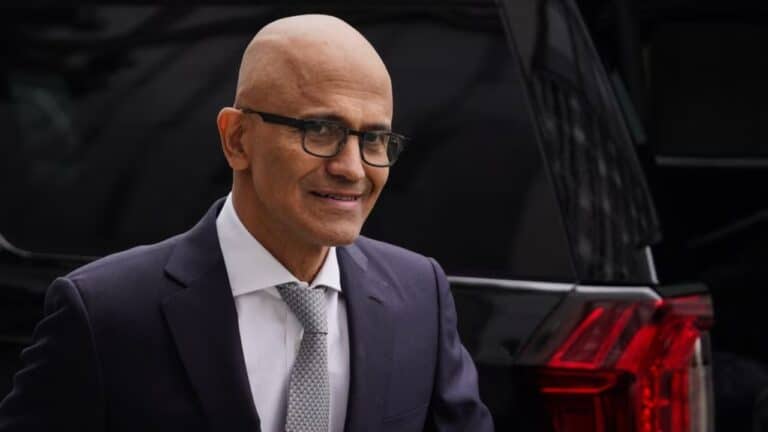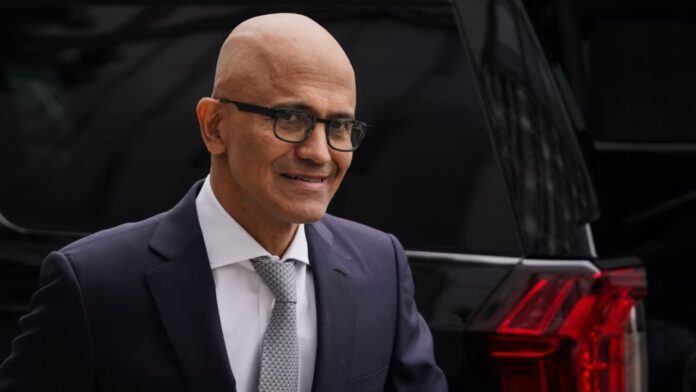 According to rival Microsoft, when it comes to online search, it's Google's web and everyone else is playing in it.
That was the gist of Microsoft CEO Satya Nadella's statement in federal court on Monday in the government's antitrust lawsuit against Google. According to Nadella, Google's strong market share in online search means that publishers and advertisers structure their material to Google's specifications, making it difficult for competitors such as Microsoft's Bing to build a foothold.
"Everybody talks about the open web, but there is really the Google web," Nadella stated from the witness stand in District Court in Washington, D.C. Nadella was alluding to how publishers frequently tailor their content and advertising to Google products, such as by optimizing their pages for how Google ranks search results.
Lawyers for the Department of Justice and a coalition of state attorneys general who are suing Google for allegedly breaking antitrust laws by illegally retaining a monopoly in the general search market questioned Nadella. The government claims that Google monopolized distribution channels for general search engines by striking exclusive partnerships with browser and phone manufacturers to be the default choice on various platforms. The multibillion-dollar agreement between Google and Apple to make Google search the default on Apple goods like the iPhone is perhaps the most well-known of these partnerships. Additionally, you can also read about- Microsoft CEO Satya Nadella Testifies About Competing With Google in Antitrust Trial
The government has attempted to argue that Google's dominance, aided by these exclusive arrangements, produces a flywheel effect in which increased user exposure leads to more data to improve Google's search results and attract more advertisers to the product. This creates more revenue, which can then be used to fund these enormous distribution deals.
Meanwhile, the government claims that competitors are finding it increasingly difficult to break through to consumers, and as a result, they are missing out on opportunities for larger benefits or breakthroughs in search.
In his statement on Monday, Nadella reiterated that point, detailing the challenges that a broad search competitor like Bing confronts in gaining market share from Google.
Google did not respond to Nadella's remarks.
Pitching a Bing Deal With Apple
According to Nadella, Microsoft was willing to incur billions of dollars in short-term losses in order for Bing to pay Apple enough to make its search engine the default on Apple products. Not only would Microsoft have to replace the revenue Apple currently receives from Google for default placement, which Bernstein estimates may be as much as $19 billion this year, but Nadella also stated that it would have to cover the risk Apple would incur by changing the default.
Nadella has "focused every year of my tenure as CEO to see if Apple would be open" to accepting Microsoft's default offer, and they've had "a series of dialogues on it."
The Microsoft CEO acknowledged the reputational risk of changing the default, but used an example from Apple's own history to demonstrate why he believed it could be overcome. When Apple first released its maps app, it was heavily criticized for being erroneous or incomplete. However, following a time of "turbulence," according to Nadella, it has gained popularity, owing in large part to the fact that Apple makes it the default on its phones.
During cross-examination, John Schmidtlein of Williams & Connolly, who represented Google, referred to a document that stated Bing's market share on Windows was approximately 24%. Schmidtlein questioned Nadella's belief that that percentage would persuade Apple to change its Safari default to Bing, considering that Bing has "100% distribution" on Microsoft Windows.
The most essential factor, according to Nadella, was demonstrating that Bing could retain customers with default settings despite Google's dominance. That argument, he claimed, "was the only reason they kept engaging," referring to Apple.
If Apple strikes a contract with Microsoft, he believes it will employ Bing's technology while branding it as its own Apple search engine.
Schmidtlein also took Nadella through previous attempts by Microsoft to make Bing the default search engine on various mobile devices, which were greeted with public backlash or resulted in many users transferring to Google anyhow. For example, he cited a 2010 Washington Post piece that attacked Verizon's decision to make Bing the default search engine on a new Android phone at the time.
But Nadella said that kind of feedback actually influenced his later negotiations with Apple about making Bing the default search engine on its iPhones, because he was aware of the difficulties that both firms would face if such a deal went through.
Read More: Google Antitrust Case: Is the Search Giant Too Big to Fail? [Latest Updates]
Why Microsoft Stays in Search
Throughout his testimony, Nadella explained why Microsoft has opted to continue in search despite the challenges, outlining how the business is being persistent and waiting for the appropriate chance to shake up the market.
The IT corporation intends to "make search more competitive," according to Nadella, by operating it as a "public utility."
The notion that customers have unlimited control over their default settings is "completely bogus," according to Nadella, who adds that altering default settings on mobile platforms is tough since "they're all locked up."
It's not only about obtaining a flood of new users when you become the default. It also entails gathering more information from users about what they search for and click on. This type of data can be used to inform search engine judgments, making the results more valuable and tailored to the needs of consumers.
Even if Microsoft is a "very, very low-share player" in the broad search industry, Nadella feels there is still room for innovation in what he regards as the "largest software category out there." He stated that when he became CEO in 2014, he concentrated on making Bing profitable so that it could continue to make investments, which it is now.
While maintaining its low market share, Nadella said he is waiting for a "paradigm shift" that will open up a window of opportunity for Bing, similar to the one provided for Google by concessions stemming from Microsoft's own antitrust case from the government at the turn of the century.
Meanwhile, Nadella estimates that Microsoft has spent approximately $100 billion on Bing over the last 20 years.
"It's a hard game to make any breakthroughs, but no one can accuse us of not being persistent," Nadella stated.
Building a new competitor from the ground up is challenging because it entails both fixed expenses and costs that scale up as market share increases, according to Nadella. Internet search is considered one of the most important "no fly zones" in Silicon Valley, he noted.
Bing has had some success in desktop search, thanks in part to the ability to set Bing as the default on its Edge browser, which many PC manufacturers choose to preinstall in order to gain a discount on licensing Microsoft's software.
Even so, many people choose to utilize Google's Chrome browser and search engine on Windows devices. According to Nadella, Google's posture on Windows desktops demonstrates how open Microsoft's own ecosystem is. He did agree, though, that Google is still the most frequently searched word on Bing.
Nonetheless, Google's lawyer tried to drive home the point that Microsoft did not invest properly in mobile search, citing emails in which officials estimated Google had far more people working on mobile search than Microsoft did. Nadella stated that he concentrated resources where they might gain the most momentum, such as on desktop, and that broader dispersion would help justify more spending.
When asked later by a government lawyer why Google would pay so much if it retained more Safari search inquiries even if Bing was the default, Nadella responded he'd "love an opportunity" for Google not to pay.
"Maybe on behalf of the Google shareholders," he said.
'Pound Sand'
State AGs are also attempting to demonstrate that Google used its search ad tools to disadvantage competitors such as Bing by neglecting to make them adequately compatible with other goods. Microsoft has attempted to make it possible for advertisers to migrate their campaigns smoothly between Google and Bing's search ad tools, but Google has not been cooperative, according to Nadella.
Though Nadella claimed he doesn't recall exactly where things stand in their discussions, he summed it as follows: "We keep asking for them to add some features that we want, and I think they ask us to go pound sand." He stated that the integration issues with Google's Search Ads 360 "keeps coming up in escalations" to him.
Through advertiser roundtables, Nadella discovered that many believe there is an opportunity cost they must consider between investing time and money into Bing vs Google's platform, given that transferring campaigns is not as simple as it could be, and Google has a larger audience.
AI Might Bring a 'Far Worse… Nightmare'
As artificial intelligence grows more popular in search, Nadella expressed concern that Google may use its position to close off even more options for competitors. Microsoft, in collaboration with OpenAI, has begun incorporating ChatGPT into its Bing search results and is a key player in the sector, alongside Google. Despite the early success, Nadella is concerned about losing access to important datasets that could be used to train the system.
"I worry a lot, even in spite of my enthusiasm, that there is a new angle with AI," remarked Nadella. "I worry a lot that this vicious cycle I'm trapped in can become even more vicious."
This is because Google may want to make content in its search engine and video platform YouTube solely used to train its own AI large language models (LLMs).
Competing with Google's main economic advantage will "become even harder in the AI age," according to Nadella.
He stated that AI might make it "even worse of a nightmare to make progress in search because there's a new avenue to lock up — the thing that basically feeds the power of these LLMs, which is content."