Sam Altman in Discussions to Return as OpenAI CEO After Surprise Ouster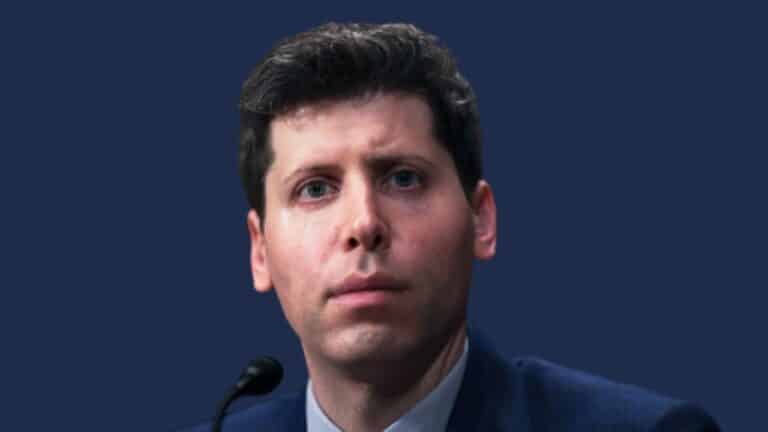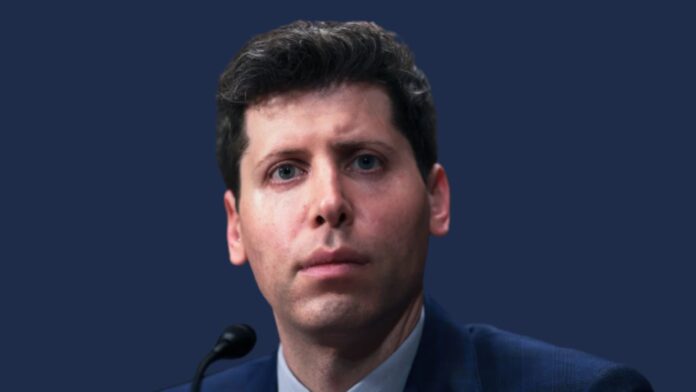 OpenAI, the buzzy artificial intelligence startup behind the viral conversational AI ChatGPT, is experiencing massive turmoil this weekend after the company's board of directors made the shocking decision on Friday to abruptly fire CEO Sam Altman without any advance warning or notice.
Incredibly, just one day after his unceremonious ousting, Altman is now engaged in active talks with the board about potentially returning to OpenAI as CEO. According to multiple inside sources very familiar with the chaotic situation unfolding at the company, Altman is described as feeling "ambivalent" about coming back to lead OpenAI once again after the way he was treated and would likely only return if significant and sweeping changes are made to OpenAI's corporate governance structure and composition of the board.
The whiplash-inducing reversal by OpenAI's board just a day after firing Altman without any notice indicates the company is in complete and total disarray without him at the helm. Altman's firing has clearly backfired catastrophically and thrown the company into a state of dire crisis from which it is desperately trying to recover.
Far-Reaching Fallout from Poorly Planned Firing on Friday
Mere hours after Altman was suddenly terminated on Friday without reason, OpenAI President and former Chairman Greg Brockman resigned from the company in protest of the board's shocking move. In addition, a significant number of the startup's top senior artificial intelligence researchers quit en masse the very same day. According to sources, the mass resignations at OpenAI will continue in the coming days now that trust in the board has been eroded.
OpenAI's largest investor, Microsoft, which committed an eye-popping $1 billion in funding to the startup in 2019, said it remains committed to its partnership agreement despite not being consulted or given any advance notice or opportunity to weigh in on the board's drastic decision to remove Altman as CEO without cause.
As the highly prominent public face and voice of OpenAI, Altman's abrupt termination throws the future direction and leadership of one of the most talked-about and cutting-edge AI startups pursuing artificial general intelligence into a high degree of uncertainty. Both friends of Altman and investors are abuzz with talk that Altman and Brockman are actively discussing plans to leave OpenAI and launch an entirely new artificial intelligence company without the dysfunctional board.
You May Find Interest: OpenAI Developer Conference Reveals Exciting New ChatGPT Capabilities
Machiavellian Power Struggle Behind the Ill-Advised Board Coup
Per multiple inside sources, OpenAI Chief Scientist Ilya Sutskever is widely seen as the driving force responsible for spearheading the cunning scheme within OpenAI to oust Altman in what appears to be a stealthy power play and Machiavellian power struggle between the company's research and engineering divisions versus the business and product commercialization side Altman built up.
The brazen boardroom coup attempt gone wrong suggests serious lingering tensions among OpenAI staff as well as distrust between the PhD scientists developing the core artificial intelligence and those on Altman's team more focused on monetizing the technology and building sustainable revenue streams around breakthroughs like ChatGPT.
OpenAI's current board of directors consists of just four individuals: Sutskever, Quora CEO and co-founder Adam D'Angelo, little-known former energy industry executive Tasha McCauley, and Georgetown ethics expert Helen Toner. In contrast to a traditional corporate board, they do not have a duty to maximize profits or shareholder value. Instead, their stated institutional mission is to responsibly oversee the development of "broadly beneficial" artificial general intelligence, or AGI.
Yet after ousting Altman suddenly without any transition plan, the severely underqualified board now seems desperate to get him back just one day later, tail between legs. But after their botched power play, Altman may remain justifiably ambivalent about returning without thorough and significant governance reforms enacted first.
The coming days will determine who ultimately emerges to lead one of the foremost AI startups on the globe at the absolute cutting edge of artificial intelligence research and development. What is certain for now is that OpenAI will never be the same again after this weekend's unprecedented events that have left the company in chaos and confusion.