Lionel Messi Breaks Records in the FIFA World Cup Final by Scoring Two Goals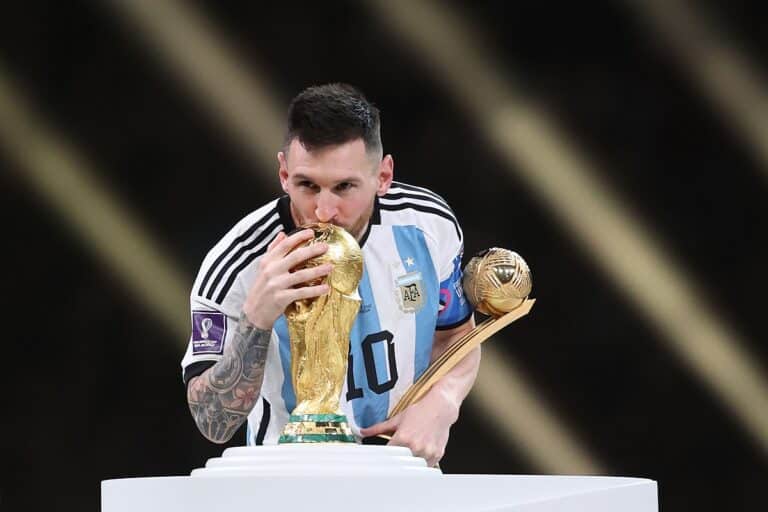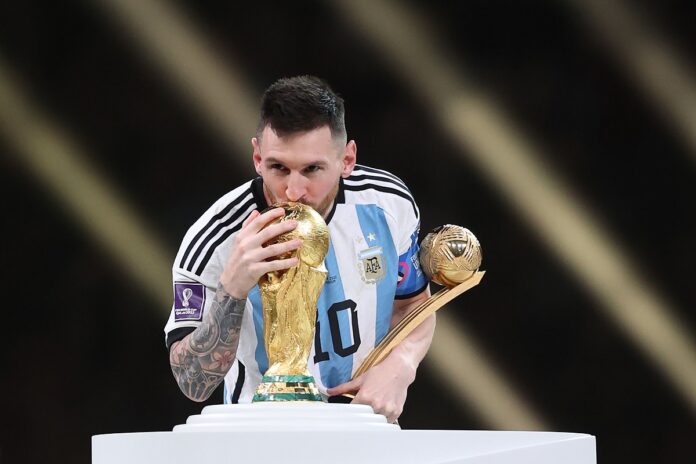 Listen to Podcast:
Lionel Messi of Argentina broke a lot of records when he scored two goals against France in the World Cup final on Sunday.
Messi scored the penalty kick in the 23rd minute and scored again in the 108th minute of extra time. This was the first time Lionel Messi had scored in a World Cup final.
Lionel Messi 35-year-old also scored in the penalty shootout. Argentina won 4-2 over the defending champions France to win their third title.
🐐Lionel Messi is the Greatest Footballer of all Time;

🏆10x La Liga
🏆7x Copa del Rey
🏆4x Champions League
🏆7x Spanish Super Cup
🏆3x UEFA Super Cup
🏆3x Club World Cup
🏆21/22 Ligue 1
🏆2021 Copa America
🏆7x Ballon D'or
🏆 2022 #FIFAWorldCup#Qatar2022|#Messi𓃵|#ARGFRA pic.twitter.com/IgA5X4cGmE

— FIFA World Cup Stats (@alimo_philip) December 18, 2022
Messi has scored 13 goals in the FIFA world World Cup. Which puts him ahead of the Brazilian legend Pele. Messi now has 98 goals for Argentina thanks to these goals.
Messi was also the first player in World Cup history to score in the group stage, a round of 16. And then quarterfinal, semi-final, and final all in the same tournament.
⚽️ Group stage
⚽️ Round of 16
⚽️ Quarter-final
⚽️ Semi-final
⚽️ Final

Messi has led the way at this #FIFAWorldCup 👏 pic.twitter.com/vx3FqDQTwk

— FIFA World Cup (@FIFAWorldCup) December 18, 2022
Lionel Messi is now tied for fourth on the list of players who have scored the most goals in the FIFA World Cup. Miroslav Klose of Germany has scored the most goals with 16. Ronaldo of Brazil comes in second (15). Gerd Muller (14) of Germany is third on the list. And Messi and Just Fontaine (13) of France are now tied for the fourth spot.