The Legacy is Complete as Lionel Messi Echoes Maradona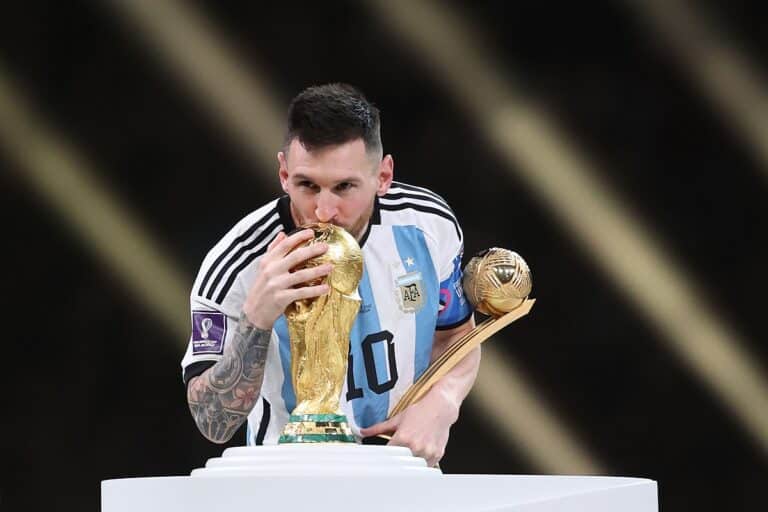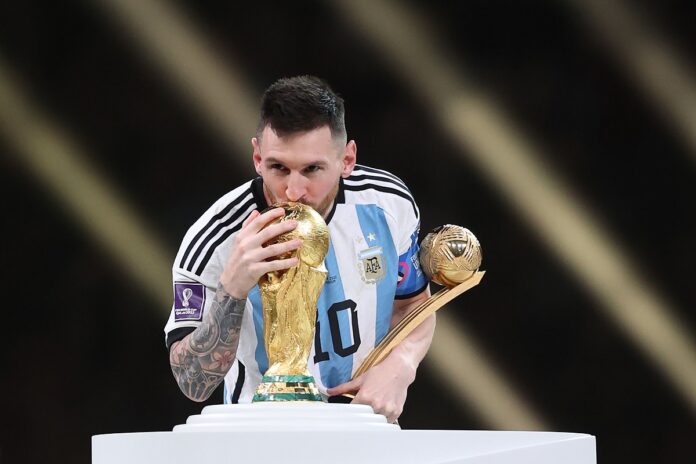 Listen to Podcast:
Lionel Messi saved his best performance for last on Sunday, capping off his World Cup career by winning the one major championship he had yet to win.
The best player of his generation, and perhaps all time, ended his career on a high note by winning probably the greatest World Cup final of all time.
        1978 – Daniel Passarella, 1986 – Diego Maradona, 2022 – Lionel Messi
The 35-year-old captain of the Albiceleste, who was taking part in what he has stated will be his fifth and final World Cup, had a perfectly planned farewell match.
Argentina twice blew winning opportunities in the Lusail Stadium, but Lionel Messi was a pillar of composure amidst the chaos. Argentina eventually won the match on penalties after the score was tied 3-3 after extra time.
Before the game began, Argentina's boisterous fans cheered in honor of the late Diego Maradona as footage of his legendary goal against England at the 1986 World Cup was shown on a large television screen. That served as Messi's sole source of motivation as he set out to bring Argentina its first World Cup victory in 36 years.
In that 1986 victory, Maradona had also provided motivation for Argentina, who overcame a 2-0 deficit to upset West Germany 3-2. Eight years prior, Messi had struck a dejected figure when Argentina lost to Germany in the 2014 World Cup final at the Maracaná Stadium by a score of 1-0 after extra time.
Messi now faces the risk of being the only captain to lose his nation in two World Cup finals, joining German legend Karl-Heinz Rummenigge.
On Sunday, it quickly became clear that Messi had no interest in joining that undesirable group. Within minutes of the game's beginning, Messi had settled into a routine, demanding possession and controlling play with his trademark flair while consistently finding Angel Di Mara down the left flank.
And after Di Maria was fouled by Ousmane Dembelé inside the penalty area on minute 21, Messi stepped up to calmly convert the penalty, giving his team the lead with his 97th goal in international play and his 12th in World Cups.
In the festivities that followed, Messi was buried beneath a sea of Argentine teammates, but he quickly rose to his feet and tormented France. Messi produced a lovely touch to send Julián Lvarez sprinting into space along the right flank following a period of Argentine domination.
Lvarez connected with Alexis Mac Allister, who then found Di Mara to make it 2-0. As a somber France tried to get into the game, it appeared as though the party was getting started early.
Subscribe to Our Latest Newsletter
To Read Our Exclusive Content, Sign up Now.
$5/Monthly, $50/Yearly