What is Fansly and Is It Actually Better than OnlyFans?
Listen to the Podcast:
Fansly is a service for content subscriptions that enables content creators to sell and monetize their work with ease. It has gained popularity among authors of adult entertainment. If you are familiar with Onlyfans, you should be aware that both websites offer comparable functions, but Fansly is superior in this regard.
These platforms have been a godsend for creators around the globe. They let users create online profiles, showcase their talents, and monetize their work. As digital connectivity has risen and societies have become richer, content creation has become a popular job option for a new generation. Content creation can encompass virtually everything. You can sell anything if you can entertain your audience. Fansly, a website for content subscriptions has gained widespread popularity, yet many people have doubts about the platform. In this post, some of the most frequently asked questions will be addressed.
What is Fansly?
Fansly is a free, subscription-based social networking website that offers pornographic content. Select Media LLC of Baltimore and CY Media LTD of Kamares, Cyprus, owns it. While Fansly offers a few more features that OnlyFans does not, the two websites are almost identical. Even the format is identical.
Fansly is currently gaining more popularity than OnlyFans's other competitors, JustForFans and AVNStars. According to reports, the platform has seen up to 4,000 new sign-ups per hour.
Hundreds of creators have also been urging fans to follow and subscribe to their work by sharing their Fansly links.
Who Owns Fansly?
Fansly is owned by Select Media LLC of Baltimore and CY Media LTD of Kamares, Cyprus. Michael Etelis is listed as the owner of both entities, with the LLC founded in February 2020 and the LTD in May 2021, according to records of incorporation. During 2016, Etelis filed eight separate firms in Maryland and Texas, most of which appear to be related to internet media.
Read More: Tennessee LLC
How does Fansly Work?
Fansly is a social networking site that allows users to subscribe to their preferred content providers in order to have access to their unique material. Creators are able to set up four tiers of memberships for consumers and distribute varying degrees of content for each tier. Let's examine an example of how layers can be organized.
A creator can set up a free subscription in which they regularly post totally dressed content to their free fans.

Then, they can establish a bronze tier, where customers can access NSFW content provided by the creator for, say, $5 per month.

The $10 silver tier provides customers with access to a short video and additional sensual photographs of the author.

The $20 gold tier grants subscribers the ability to privately speak with their favorite creative as well as access to exclusive photographs and videos.

Then, a creator can develop a $40 to $50 premium platinum tier where subscribers can access on-demand videos in addition to the photos, movies, and chat features available in the previous tiers.
In addition to these subscription tiers, authors also have the opportunity to sell pay-per-view paywall-protected postings. Any interested user can purchase this content by paying the price associated with it. Fans can also tip their favorite producers on their accounts, providing the creators with additional cash. Fansly takes 20% of creators' revenues on the platform as a commission, leaving creators with 80% of their earnings, which is fairly good compared to market prices.
How is Fansly Better than Onlyfans?
Although Fansly and Onlyfans accounts have a similar structure, there are a few distinguishing characteristics:
On Fansly, you can function as both a creator and a fan. It enables users to share and view the material of others from the same account.

It is more supportive of creators than Onlyfans. For instance, authors can request that others follow their page without incurring subscription fees. This increases the engagement chances for both makers and purchasers.

Fansly websites offer superior services than Onlyfans websites. Users can, for instance, look for their favorite creator using the search box.

Fansly and Onlyfans both permit producers to establish their own subscription pricing. Nevertheless, Fansly also allows authors to establish a variety of subscription tiers with varied fees and offerings.
Yet, one disadvantage of Fansly is that it only accepts credit card payments. If Visa and Mastercard decide to withdraw, as they did previously, the absence of payment options can be a significant obstacle.
Fansly vs OnlyFans: What's the Difference?
Fansly and OnlyFans are two similar subscription-based crowdfunding sites. While these two websites function nearly identically and even have identical user interfaces, a few minor differences make all the difference for content creators searching for the ideal platform.
This guide to Fansly vs. OnlyFans will explain the primary distinctions between the two, as well as what you may post and how much you can earn on each platform.
 

Fansly

OnlyFans

Funding model

Recurring: Monthly

One-time payment: pay to direct message

Recurring: Monthly

One-time payment: pay to direct message

Target Audience

Interested in adult and general content

Mostly interested in adult content and general content

Payouts

21 days after payment + $20 minimum

7-10 days + $20 minimum

Size

2M creators and 130M users

1.2 creators and 50M users

Company Founded

2017

2016

Highlighted Tools

Tiered memberships

Sell items to users

Suggestion feature that increases discoverability

Referral program

Tip donations

Referral program

Post to stories

Poll and quiz creation

Highlighted Integrations

Monetization Methods

Tips, Subscription, PPV

Subscription, Tips, PPV, eCommerce, Private chats

Fees

20%

40%

Payment Processor

Skrill, Paxum, Crypto, Bank transfer

Bank transfer, e-wallet, Venmo, Paxum

Best for…

NFSW content creators with censorship concerns

Established NFSW content creators
Both of these platforms are meant for creators who often publish in exchange for a monthly charge from their members. As an online creator, your decision between OnlyFans and Fansly will depend on your individual preferences and needs.
How Many People Use Fansly in 2024?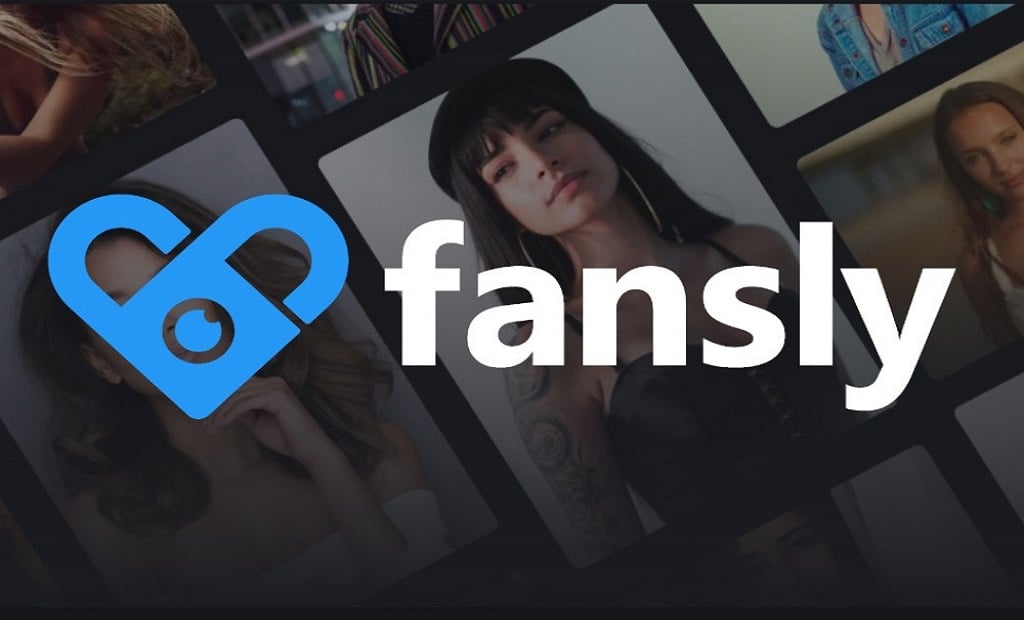 We will not keep you waiting to discover how many individuals will be using Fansly in 2024. The adult website has 130 million active visitors, which are attracted by the platform's over 2 million content developers. It is a booming firm that welcomes 4,000 new customers per hour! Every 60 minutes, that many people become horny for some spicy Fansly material.
OnlyFans is currently the unchallenged leader in the fake porn site market, with 500,000 new users joining every day. The English site, on the other hand, hints at ambitions to move away from sexual content and provide wholesome but seductive entertainment, but no one is taking the bait.
They instead raced to open an additional account on Fansly to ensure they never ran out of pornographic content in the event that OnlyFans turned its back on this contentious company and decided to wash its hands of it.
Read Also: Benefits of using a form Creator
What Features does Fansly have?
Fansly has a few features that make it easy to earn money and provide more privacy. You have the option, beginning with these privacy settings, to automatically watermark any content you upload to Fansly. A watermark is a little, distinctive picture that is superimposed on the corner of a photo or video.
This is a great technique to prevent others from stealing your stuff and posting it elsewhere, which is a widespread problem in the world of sexual photos and movies. The addition of a watermark provides proof of ownership. Even if someone removes the watermark, you may easily contact the site owner, provide them with the original watermarked version, and have the image removed.
Location blocking is a wholly separate privacy option. Many models who share sexual content do so either fully anonymously, ensuring that their face is never seen, or in secrecy, hoping that their friends and family do not discover it.
The option to allow admirers to follow your profile for free is yet another incredibly popular function. This means they will be able to view any postings you make accessible to all followers.
How to Sign Up For Fansly As A Creator
Whether you're looking to switch entirely from OnlyFans to Fansly or diversify where you publish your material and grow as a creator, it is an excellent choice. I have the sign-up information you need.
If you want to sign up for Fansly, please review the instructions below.
Make a login here. You must create an account before registering as a creator.

Then you can register as a creator by visiting their "creator application form."

Secondly, you must establish your identification. Here you will enter your information (legal name, address, etc).

Afterward, you must validate this information by submitting a photo of your identification (national ID card, passport, etc).

You must also upload a clear selfie of yourself holding the ID along with a handwritten message containing the date, your name, and the word "Fansly."

Finally, you must indicate whether or not you intend to upload explicit stuff so Fansly understands where to display you on the discover page. They provide the options "yes," "no," and "maybe."

Now, you must await approval from the platform. After 24 to 48 hours, you should be able to become verified on Fansly.

Once you have been authenticated, you can enter your payment information, profile and cover photographs, biography, and other details.

Next, you may select your subscription pricing for each tier and begin accumulating fans!
What Kind of Content is Allowed on Fansly?
Fansly permits any legal content but is particularly stringent about keeping unlawful content or content that could be construed as illegal on the website, such as 'consensual non-consent,' which is expressly prohibited by the terms and conditions.
It is mostly a site for adults; however, other creators are welcome. The majority of profiles contain sexual content. Fansly gained immense popularity when it appeared that OnlyFans would restrict adult creators, with thousands of applicants each hour attempting to leave.
Fansly has said that it has no plans to prohibit adult content, making it an enticing option for authors who are concerned that OnlyFans could still implement a sexual content prohibition.
How can Creators Make Money on Fansly?
Creators generate revenue through the sale of commercial content. You submit photos and videos to your profile, which are exclusively accessible to individuals who have opted to subscribe to you. As soon as they subscribe, the funds will be sent to you.
Thus, if you want to make a lot of money on Fansly (like these producers), it is essential to growing your fanbase. You must market your account across all of your social media platforms and ensure that when you do gain subscribers, you provide them with quality content on a regular basis to prevent them from becoming bored and canceling their subscriptions.
Also Read: Feetfinder Review
How Much Money Can You Make on Fansly?
According to Fansly, leading creators on their network earn more than $10,000 each month. Keep in mind that Fansly receives a 20% cut of all money made by creators, in addition to earnings made from referrals.
Fansly offers numerous monetization options for producers on their network. Several subscription tiers are the main revenue source. The majority of authors only provide one paid tier and charge anything from $5 to $15 per month. Yet, many authors offer many tier options, each with unique material. Amouranth, for instance, costs $9.70 per month for the basic tier, $100, and $200 per month for the Diamond and VIP levels, where films are typically longer than 15 minutes. On Fansly, creators earn approximately $20,000 annually on average.
Why are People Jumping Ship from OnlyFans to Fansly?
The difference between the two platforms is that the Fansly app concentrates solely on NSFW content. This is the key distinction between OnlyFans and Fansly. Despite Fansly's tremendous expansion, OnlyFans has significantly more users. Nonetheless, it appears that many sex workers are signing up for Fansly in the event that OnlyFans decides to prohibit porn again.
You read that correctly. Hundreds of thousands of sex workers relied on a website for revenue, but it abruptly shifted its focus away from anything other than a gamer in a room filled with colourful LEDs. Certainly, they wouldn't perform a similar stunt again, right? For the sake of Fanslu, we should hope not.
It's difficult to say. Stockley stated at the time that the company had "no choice" but to exclude explicit content since banks were treating them unjustly. Nevertheless, considering that they're still doing well without that band, the "no choice" argument seems a bit exaggerated.
Can I Sell Feet Pics on Fansly?
Yeah, however, FeetFinder is a superior site for selling your feet pictures. On FeetFinder, similar to Fansly, you can make money by acquiring paying subscribers, but you can also earn money by posting photos and videos of your feet and selling the resulting album. A feet album is a unique commodity that can be purchased several times. One of the benefits of selling your feet photos on FeetFinder is the chance to get discovered or the exposure you receive. Join FeetFinder as a vendor of feet.
Is Fansly Legit and Creator's Friendly?
Fansly is a legitimate firm supported by an LLC incorporated in the United States. The website has over 21 million monthly visits and is renowned for its unique tools for creators. They have a lot of initiatives to protect the content and privacy of authors. Fansly takes stringent precautions to prevent content piracy on their website. Fansly is a legitimate and registered platform. You can collaborate with them without difficulty. These are not a hoax, and no instances of fraud have been documented. Below are a few measures taken by Fansly to protect the privacy of content.
Fansly's website has measures that make it nearly impossible to download stuff.

There is a two-step authentication mechanism in place that prevents hackers from using stolen credentials to access creator or user accounts.
Fansly's support staff is extremely cordial and constantly eager to assist their content creators. If there is a problem with your Fansly account, the support team will promptly attempt to resolve it.
To Know More: Best Free AI Content Detector Tool
Should you Switch to Fansly?
Fansly is an excellent network for content creators, particularly creators of pornographic content. If you are talented and certain that you can create the best and most exclusive material, you can earn a nice living.
If you are new to the field of content creation and do not have a large following, you may still work on Fansly and earn a substantial amount of money, but you must initially work more efficiently. Creating accounts on other social media platforms and acquiring followers should accompany the development of a Fansly account.
For a better career, content creators with a large following on other platforms should switch to Fansly. It is more advanced for content creators because of its capabilities, website stability, and streamlined user interface. Fansly's revenue potential is likewise substantial.
How do Subscriptions Work on Fansly?
On Fansly, content creators determine their own subscription prices. They provide tiers of subscriptions to appeal to a wider variety of fans. After that, fans can subscribe monthly to gain access to all premium material.
You retain 80% of the earnings, while the remaining 20% is used to maintain and enhance the Fansly platform.
For Creators
Content providers can receive a monthly membership fee, which they can cash out once it reaches $100. You can also offer pay-per-view content and collect tips via direct messages in addition to subscriptions.
For Fans
Signing up for a Fansly account is as simple as signing up for any other social media site. Follow your favourite content creators to watch their videos for free. To view premium content, you need to subscribe to their profile.
What is Fansly Doing to Avoid the Same Issues of Onlyfans? 
Presently, one issue with Fansly is that it only accepts credit card payments. Without additional payment choices, such as cryptocurrencies, Fansly may be prone to interruptions if Visa and Mastercard decide to pull out of the platform, as they are purportedly causing OnlyFans to remove explicit content. Their support team has claimed they intend to introduce cryptocurrency for both subscribers and creators; however, it is unclear if or how they intend to prevent this. At the very least, Fansly promotes itself on Twitter as a forum for sex workers.
Pros and Cons of Fansly
Pros:
Free Content for Followers
Fansly is inventing methods for adult content providers to acquire fans and generate revenue. The site enables fans to follow content creators for free, a feature that most followers lack. This means that content providers must have a large social media following on other platforms to promote their profiles to earn a good income. With this, creators have more latitude to market their profiles and encourage subscribership with free material.
Locked content
Fansly enables producers to upload pay-per-view content behind a paywall for fans who do not wish to sign up for a monthly or yearly membership. Fans can view the creator's free content and then pay for the closed content by paying solely for that specific content. This is an additional method for earning extra money on it.
Paid Subscription Tiers
Fansly offers innovative paid subscription tiers in addition to free material for followers so that creators may optimize their earnings and suit the diverse needs of fans. This affords developers a diverse array of income opportunities. For the ordinary membership tier, producers like to charge between $5 and $15 per month, while for a more exclusive tier, creators tend to charge $100+.
Referrals
Fansly has introduced a referral tool that enables producers to make more money and expand their audience. This contains two features that pertain to either a fan or a creator. When you refer a fan to your page using your affiliate code, you earn 1% of their platform purchases for 90 days. When you refer a creative, you earn a whopping 5% of their sales for an entire year if they use your referral code.
Cons:
Brand Recognition
Fansly is unable to overcome one fundamental disadvantage, namely its lack of brand recognition. All adult creator sites confront this challenge when competing with a huge platform like OnlyFans, which has more than 50 million registered members. Fansly essentially competes against a multibillion-dollar enterprise as the underdog. This makes it more difficult to create a large fan base.
Limited Payment Options for Fans
The fact that fans can only pay by credit or debit card is a drawback of Fansly as a platform. Visa and Mastercard have quit pornographic websites, which is frightening. If they chose to do so with Fansly, creators would be negatively affected. Moreover, the platform does not accept cryptocurrency as a payment method.
Item Selling Restrictions
While some platforms, such as OnlyFans, let the sale of used products, such as neckties, this is prohibited on Fansly. Given that many online content makers find this sector to be lucrative, this prohibition is unquestionably negative. Designers have reported generating between $20 to thousands of dollars from the sale of a single pair of underwear. All worn articles of clothing are prohibited on the station.
You can Read: Make Money with Affiliate Marketing
Fansly Audience Demographics
It receives 39.30% of its monthly visits from the United States. The United Kingdom, Canada, Russia, and Germany are also countries where Fansly has significant popularity.
Also, there is a considerably unequal distribution of genders among Fansly fans. Male users make up 82.19 percent of the total, while female users account for only 17.81 percent.
Conclusion
With the growing interest in Fansly, it is feasible that Fansly will become the next name synonymous with adult subscription material. In terms of accessibility and offerings, it surpasses OnlyFans thanks to its tiered subscriptions and more focused geo-blocking.
Fansly is a reputable and safe content subscription service. You can create any form of material on it and earn a substantial amount of money. Several aspects of the platform assist content providers in expanding their fan base. Fansly is well-known among adult content makers, and adult content creators earn significant money on the network.
Frequently Asked Questions (FAQs) about Fansly
How to sign up as a fan?
Fans who are at least 18 years old can sign up for a free account.
How Much Fansly Charges from Creators?
Fansly takes 20% of what creators make. This includes money from paid content, subscriptions, and tips.
How to Become a Fansly Creator?
Go to Fansly's website and click on "Sign Up." Fill in the required information and make sure your email is correct. Once you're done with verification, fill out the creator's application, verify your ID, and add payment information. After that, your account will be made.
How much does Fansly take from creators?
Fansly takes 20% of what creators earn on their site. The rest, or 80%, goes to the creators.
Is it safe to work on Fansly?
Fansly is a safe platform with a team of people who are always there to help content creators.
Is Fansly free to join?
People can "follow" your account for free, and you can post media, text, or video to them or send them direct messages (DMs). This lets users know that you are a creator on the platform and reminds them of that if they decide to pay and subscribe to you. 
Can I create multiple accounts?
You can't sign up for more than one account on Fansly. It lets you have free followers and different levels of subscriptions, so you shouldn't need more than one account. You can use different tiers to post different kinds of content if you want to.
How Much Fansly Models Make?
If a Fansly model has a lot of followers, it can easily make $5,000 to $7,000 every month.
Can Someone Get Scammed on Fansly?
No, there is almost no chance of fraud on Fansly. Even though the platform asks for banking information, this is only so that payments are safe and the community is safer.
Is Fansly an international website?
Yes, except for a few places, creators and users from all over the world are welcome on Fansly. Right now, people from the Balkans, Belarus, Burma, Côte D'Ivoire (Ivory Coast), Cuba, the Democratic Republic of the Congo, Iran, Iraq, Liberia, North Korea, Sudan, Syria, and Zimbabwe cannot join as creators.
How and when do Fansly performers get paid?
Once $100 has been paid out, Fansly performers can get paid whenever they want. Your payout should reach your account in 3 days, and you can ask for it to be sent via (ACH) Direct Deposit, Skrill, or Paxum. Taxes are not taken out of what you make on it, and as a sole proprietor, it is your responsibility to pay any taxes that are due on your business income.