Elon Musk Aims to Create an App Like WeChat with Superapp X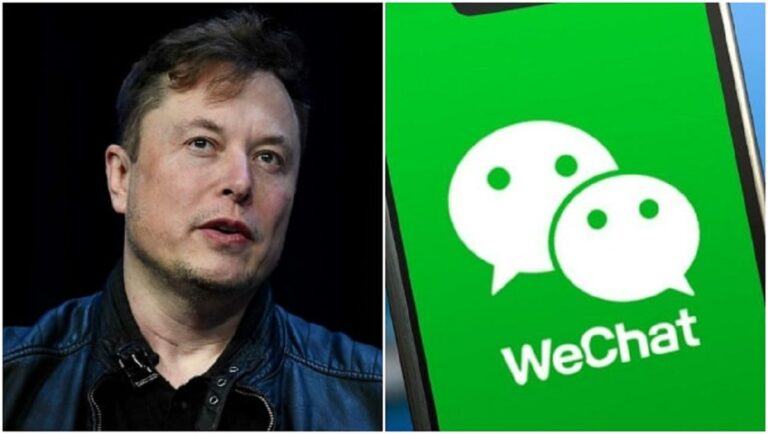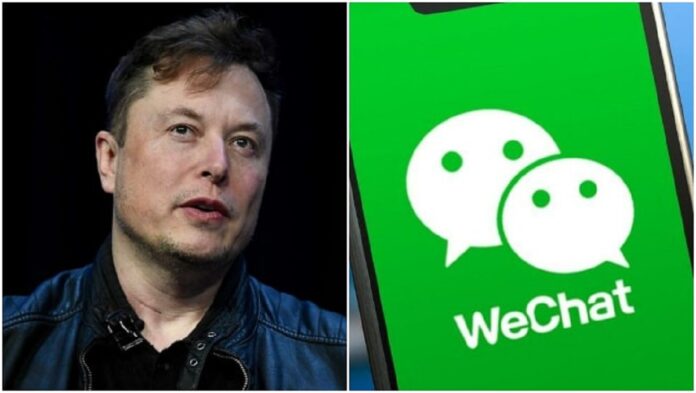 Listen to the Podcast:
Elon Musk's intention with the super app X is to create a competitor to WeChat, which competes with Facebook, WhatsApp, Instagram, and Tiktok.
Twitter is no longer in operation. After merging with X Corp., the firm ceased to exist as a distinct entity, sparking suspicion about Elon Musk's ambitions for the social networking platform.
While it's unclear what this shift implies for Twitter — which has experienced a transition since being purchased by Tesla's owner for $44 billion — it might be the first step toward establishing Twitter. X, a super app that Elon Musk describes as an "everything app."
Musk, the world's second richest man, has shown interest in building X before formalizing the arrangement to buy Twitter.
Notwithstanding Elon Musk's secrecy regarding his objectives, he has left evidence of his statements on Twitter and the new super application.
Musk owns the domain "X.com," the name of the online payments firm that launched and subsequently merged with PayPal, in addition to Tesla and Space X.
Musk originally formed a trio of Delaware-holding corporations with the moniker "X Holdings" in April of last year as part of his takeover effort for Twitter. However, X Corp. was formed on March 9 in Nevada, according to state documents. On March 15, it announced its merger with Twitter. According to the filings, Musk is the chairman of the company and its parent, X Holdings Corp., which was also formed last month and has a $2 million authorized capital.
"Musk might form a parent organization, similar to Alphabet, where he controls all his firms," said Bloomberg Intelligence analyst Mandeep Singh. "I don't understand how you can overlay e-commerce or payments on Twitter when its larger contemporaries like Google and Meta have struggled to become a consumer-facing do-it-all app."
Read More: Elon Musk Changes Twitter Web Logo to Shiba Inu
What is The Super App?
A super app, also known as an "everything app" by Musk, is one that provides a variety of services to consumers. Messages, social networking, direct payment systems, and internet shopping might all fall under this category.
Scott Galloway is a marketing professor at New York University and co-host of the technology podcast Pivot. He stated last year that so-called mega applications are popular in Asia since mobile devices are the primary means for individuals to access the internet.
This Would be The X App of Elon Musk
Elon Musk has experimented with "X, the everything app." According to the billionaire's statements, such a platform would be akin to WeChat, which has evolved from a messaging service to a mini-internet utilized by over a billion Chinese on a daily basis.
Some of Musk's statements imply his objective is to make Twitter a more useful tool, with capabilities akin to TikTok, a platform owned by ByteDance Ltd.
He has also claimed that it will be akin to other super apps used in Asia, which allow one app to be used to converse or even call a car.
According to Bloomberg, Elon Musk would like to include the following functionalities in the Superapp X:
Possibilities for booking vacations, reservations in restaurants, and food delivery to your house.
Payment processing software.
The news service.
TikTok and Instagram-like features.
Uber is a taxi-reservation service.
Elon Musk stated during Tesla's annual shareholder meeting in August that he uses Twitter frequently and has suggestions for how to make the network "radically better."
Read More: How to Download GIFs from Twitter?
How Would Musk Use Twitter to Accelerate The X Everything App?
Musk has already hinted at developing a Tesla phone. Also, Tesla users may pay for products with the Dogecoin cryptocurrency. Perhaps the X app's future is that you can't access Twitter until you download it.
Or perhaps your Twitter interface receives new X buttons that act as a portal for Twitter users into the realm of X. Perhaps that universe is a metaverse.
Perhaps Twitter, or X, will be integrated into a future Tesla phone, enabling you to operate your Tesla vehicle and pay for Tesla services like supercharging and software upgrades with Dogecoin. Maybe X will also let you pay for Starlink internet and gain access to any other goods and services offered by Musk's commercial empire.
Musk may potentially acquire additional applications and incorporate them into the realm of X. He may also form alliances with companies like Uber, Lyft, Venmo, and Grubhub, as well as a cryptocurrency exchange. Considering Twitter's over 200 million daily active users are already in the realm of X, there will be a ready market for these other applications, making cooperation appealing to them.
What is WeChat?
Because of its immense popularity, which reaches 1.2 billion active users per month, this program is like the WhatsApp of China.
WeChat is used by millions of Chinese people to exchange messages, plan vacations, make payments, order food, and so on?
WeChat is described as a super app since it combines elements like Facebook, LinkedIn, Uber, and Instagram?
Tencent, China's largest technology firm and the world's largest gaming company owns WeChat.
WeChat has been backed by the Chinese government since its inception in 2011? WeChat advertises itself as "more than simply a messaging and social networking software" in its app store description, identifying itself as "a lifestyle for a billion people across the world" who can "chat and call your friends, share your memories, enjoy mobile payment capabilities, and much more."
Read More: Elon Musk Defends Paid Twitter Ahead of Blue Tick Verification
WeChat Tools
Below are some of the services provided by WeChat:
Sending text messages, photographs, voice messages, videos, and GPS coordinates.
Group conversations with a maximum of 500 people.
With up to nine people, you may make voice and video call anywhere in the globe.
Adding photographs, movies, and other media to your Memories thread.
Postal Service.
Stickers, real-time location tracking, and mobile payments
Message translation in 18 languages
Subscribe to Our Latest Newsletter
To Read Our Exclusive Content, Sign up Now.
$5/Monthly, $50/Yearly