Review of Honeygain: Best Money-Making App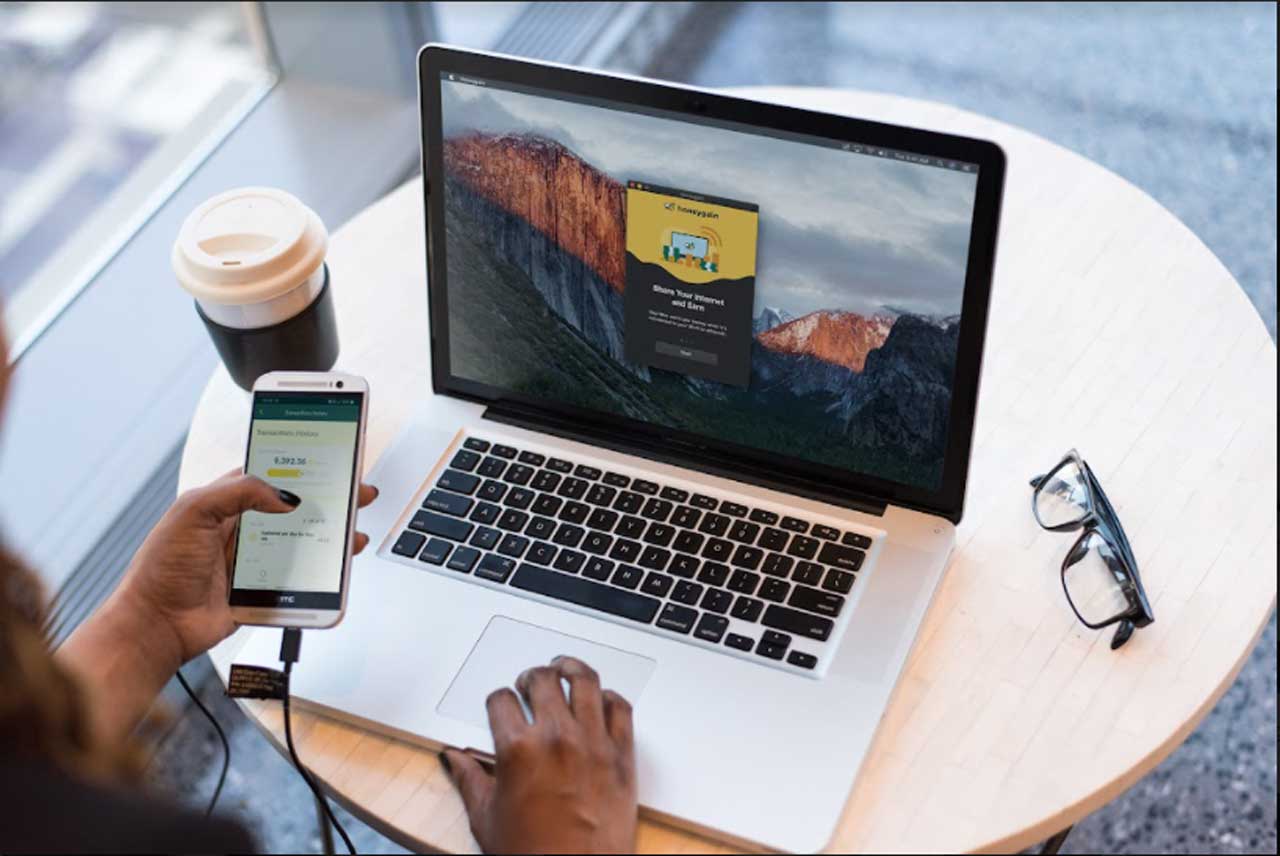 Any financial expert will tell you the more income sources you have, the stronger you can feel in terms of financial security. However, when you only have 24 hours in a day (and need to somehow fit your personal life into them, too), there's only so much work you can do – which explains why more and more people are looking into passive income ideas,  money-making applications specifically. In this review, we're going to present and review an app called Honeygain which pays its users a fixed rate for sharing their internet connection.
How money-making apps work – and what makes Honeygain different?
There are many types of money-making apps for both desktop and mobile devices. The absolute majority of them, however, relies on the simple principle of paying their users a small amount of money every time they complete a simple task on their device: complete a survey, watch an ad, etc.
Honeygain, on the other hand, requires no active participation from the user, aside from installing and running the app on their computer, tablet or smartphone (the app is currently available on Windows, Linux, macOS, Android, and iOS). As long as the device is connected to the internet, Honeygain shares a portion of the user's bandwidth with a crowdsourced web intelligence network and generates passive income based on the GBs shared.
How is the user's bandwidth used?
Honeygain rents out the access to its network to reputable companies around the world that can use it to gather publicly available web data. This allows businesses to boost the effectiveness of their brand protection efforts, ad verification processes, pricing comparisons, global app testing and similar commercial tasks.
Honeygain states they not only verify each business client and their business case individually but also monitor them for the entire time they're using the network to guarantee its security. The user's safety is also ensured by never accessing their data (the app doesn't ask for any permissions on any of the operating systems it's available on).
Earnings: let's talk numbers
Honeygain currently offers three main ways to earn money:
Default network sharing – available globally, pays 1,000 Honeygain credits ($1) per 10GB of shared traffic
Content Delivery – available in 40 countries, desktop-device exclusive, pays 6 credits per every hour the device is in Active mode
Referral system – available globally, pays a recurring bonus equal to 10% of your referrals' earnings
Extra credits can also be won in the app's daily Lucky Pot lottery for active users or weekly contests on Honeygain's social media.
The app offers two payout methods PayPal (via Tipalti Inc.) and Bitcoin (direct transfers), and the minimal amount required to request a payout is 20,000 credits ($20). The sums aren't massive, but it's always nice to get some money without actively doing anything – and the app does actually pay as promised: we found dozens of screenshots posted by Honeygain users online (Facebook, YouTube, Instagram, etc.) that prove the payments they personally have received both in PayPal and their crypto wallets.
The final verdict
Honeygain has been in the industry for over two years now, and it seems to be going strong. While it does not disclose the exact number of users on their website, it has hundreds of followers on social media plus huge user communities on Reddit and Discord. Honeygain also has more than 3600 reviews on Trustpilot, and the summed up rating is currently 4.3/5.
In conclusion, Honeygain is certainly a legit money-making app for desktop and mobile devices that does exactly what it promises. To avoid any risks, make sure you only download the app from the official website (this will also ensure you're always getting the latest software version). Looking for that extra boost of encouragement? Enter the code passiveincome when creating your account and enjoy a sweet starting gift of $5!
Subscribe to Our Latest Newsletter
To Read Our Exclusive Content, Sign up Now.
$5/Monthly, $50/Yearly