Get Your Game Face On: The Top Mac Games You Need to Play Today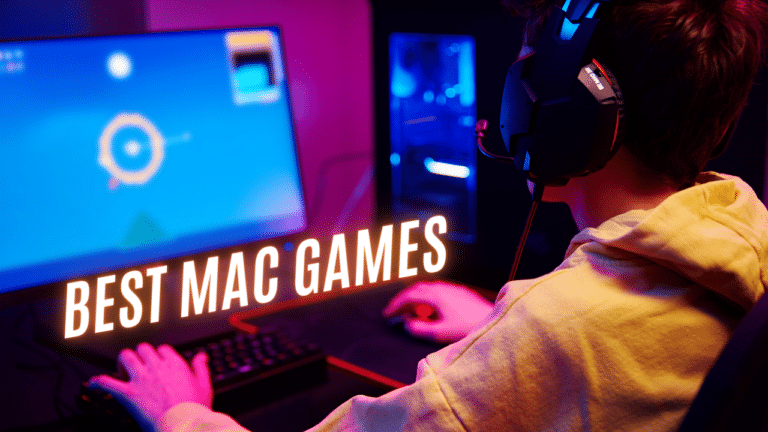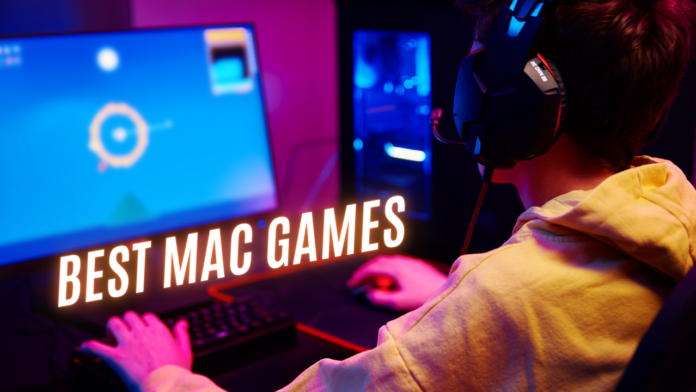 Looking for new ways to immerse yourself in gaming on your Mac? You're not alone. With many seasoned and nascent players exploring the myriad of games compatible with macOS, there has never been a better time to delve into this world.
This guide walks you through some of the best Mac games in 2023, spanning diverse genres from immersive RPGs to adrenaline-pumping action titles. Prepare for adventure!
Content Highlights
Disco Elysium: The Final Cut, Crusader Kings III, Counter-Strike: Global Offensive, Stardew Valley, Portal 2, Sid Meier's Civilization VI, Hades, Minecraft, Cuphead, and The Witness are among the best Mac games to play in 2023.

Baldur's Gate 3 is the top choice for single-player RPGs on Mac with its immersive Dungeons and Dragons-inspired gameplay.

The Elder Scrolls Online is the best subscription-free MMO for Mac users due to its pricing model and regular updates.

Resident Evil: Village offers a thrilling horror experience on Mac with stunning graphics and smooth gameplay.
Top Mac Games for 2023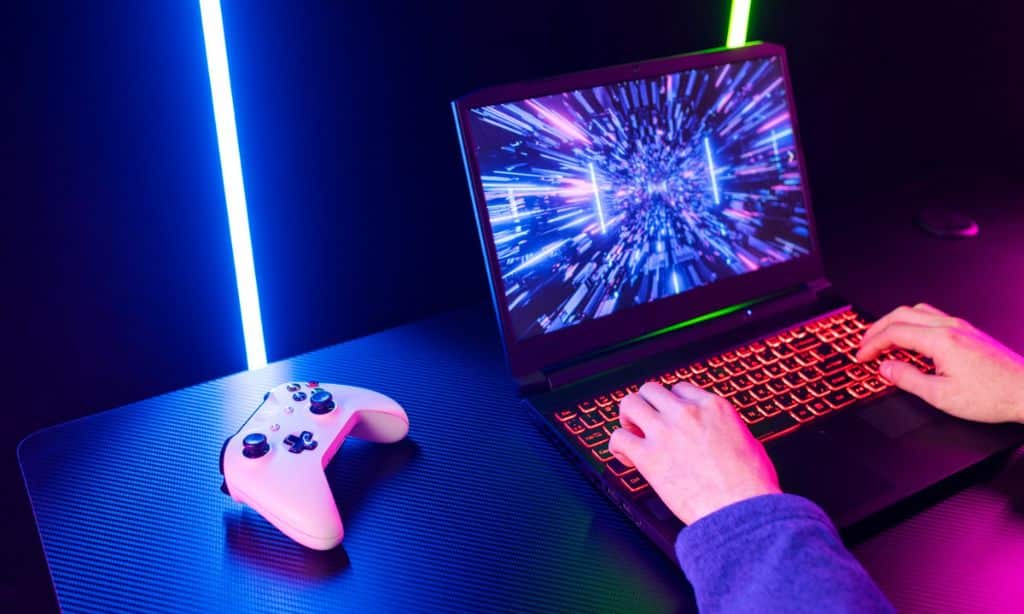 Here are the top Mac games for 2023: Disco Elysium: The Final Cut, Crusader Kings III, Counter-Strike: Global Offensive, Stardew Valley, Portal 2, Sid Meier's Civilization VI, Hades, Minecraft, Cuphead, and The Witness.
Disco Elysium: The Final Cut
Available for purchase on Apple at $40, Disco Elysium: The Final Cut is a must-play game that deserves the top spot in your Mac gaming lineup. Making its debut in 2022, it quickly climbed to become one of Mac's leading games, combining elements from role-playing and Infinity Engine-era inspiration like Planescape: Torment.
Despite its initial release for Windows in October 2019, it wasn't until April that macOS users could immerse themselves in this open world of dialogue-heavy and story-driven sequences.
With an underlying focus on narrative over combat, critics have lauded the game's unique approach resulting in high praise and a place among the 25 best games available for Mac gamers worldwide.
This popularity comes as no surprise considering it consistently appears on numerous "Best Mac Games" lists thanks to availability across platforms such as Steam. If you're seeking more than indie titles like Stardew Valley or deep RPGs, look no further than Disco Elysium: The Final Cut; this gem will undoubtedly pull you into its captivating universe.
Crusader Kings III
Crusader Kings III is riding high on the list of the best Mac games to play right now. This top-tier strategy game, a political life simulator, takes you on an exhilarating power trip.
Highly recommended for Intel and M1 Mac users alike, it delivers immersive gameplay that captivates and challenges players with incredible depth.
In Crusader Kings III, building dynasties isn't just part of the adventure; it becomes your world. Navigate through political intrigue, strategize, and conquer as you stake your claim among the best in 2023's spectacular lineup of Mac games.
Available for purchase and download across various platforms like Steam, this must-have game has garnered glowing reviews from even the most discerning critics. It stands out as a clear player favorite in this year's selection.
Counter-Strike: Global Offensive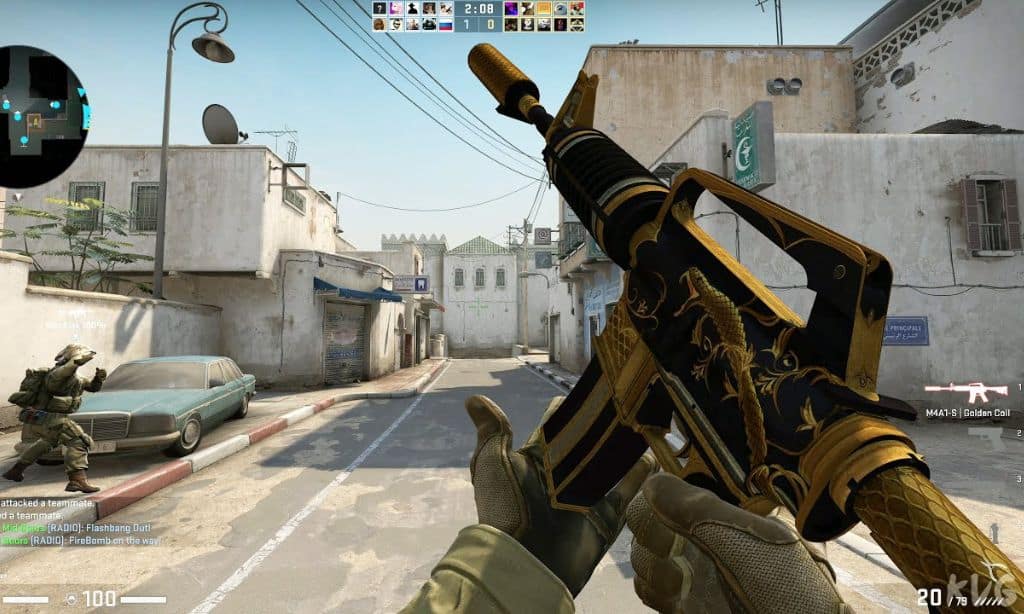 Among the best Mac games to play right now, Counter-Strike: Global Offensive (CS: GO) is a top contender that you can't afford to miss. This powerhouse First Person Shooter (FPS) game is free on MacOS X 10.11 or higher, making it an excellent choice for MacBook Air and MacBook Pro users.
As one of the standout offerings on Steam, CS: GO has garnered significant acclaim from casual gamers and esports pros. Beyond its robust gameplay mechanics, this title's impressive presence on Reddit speaks volumes about its popularity within the gaming community.
Whether you're looking for intense shootouts or strategic team plays, Counter-Strike: Global Offensive delivers a rounded video gaming experience like no other in today's market.
Stardew Valley
Stardew Valley, released in 2016, is a highly regarded Mac game that continues to be popular among gamers in 2023. It offers a relaxing and immersive gaming experience, making it one of the top choices for Mac users.
This farming and life-simulation game has gained a significant following since its release and is considered one of the best Mac games on platforms such as Steam. With its availability on Apple Arcade starting July 21, 2023, Stardew Valley provides an additional way for Mac gamers to enjoy this beloved title without purchasing it separately.
Whether you're a casual player or seeking a deeper RPG experience, Stardew Valley appeals to many gamers. It can be enjoyed on various Mac machines, including MacBook and iMac models.
Read More: Most Popular Android Mobile Games of 2023 
Portal 2
Portal 2 is undoubtedly one of the best Mac games to play right now. This puzzle-platform game, developed by Valve and released in 2011, has gained a cult following for its innovative mechanics and witty writing.
It offers a unique gameplay experience that challenges players with mind-bending puzzles and cleverly designed levels. Available on multiple platforms, including Mac OS X, Portal 2 continues to be highly regarded for its immersive storytelling and memorable characters.
With both single-player and cooperative multiplayer modes, it's no wonder why Portal 2 remains at the top of the list regarding the best Mac games for 2023. So if you're looking for an engaging and entertaining gaming experience on your Mac, look no further than Portal 2.
Sid Meier's Civilization VI
Sid Meier's Civilization VI is a must-play game for Mac users in 2023. As one of the top strategy games available, it offers an immersive and engaging experience. Whether you're a fan of turn-based gameplay or enjoy building and managing civilizations, Civilization VI has got you covered.
This game has stood the test of time and remains incredibly popular among Mac gamers. It's visually stunning and compatible with the latest Mac hardware, including devices with the M1 chip.
So whether you're playing on a MacBook Air or a MacBook Pro, you can expect smooth gameplay and hours of entertainment. Don't miss out on this ultimate empire simulation game that will engross you for hours.
Hades
Hades is an action role-playing game (RPG) that has quickly established itself as one of the best Mac games to play right now in 2023. Developed by Supergiant Games, Hades offers a captivating and immersive gameplay experience that has garnered high praise from critics and players alike.
In the game, you take on the role of Zagreus, the prince of the Underworld, as he embarks on a daring quest to escape his father's domain. With its fast-paced combat, strategic decision-making, and character progression elements, Hades keeps players engaged for hours.
The game's stunning visuals and engaging storyline have earned it numerous awards and accolades since its release, including Game of the Year recognition. Available on Mac and other platforms, Hades showcases the capabilities of Mac gaming by providing a high-quality experience that Mac users can enjoy.
Minecraft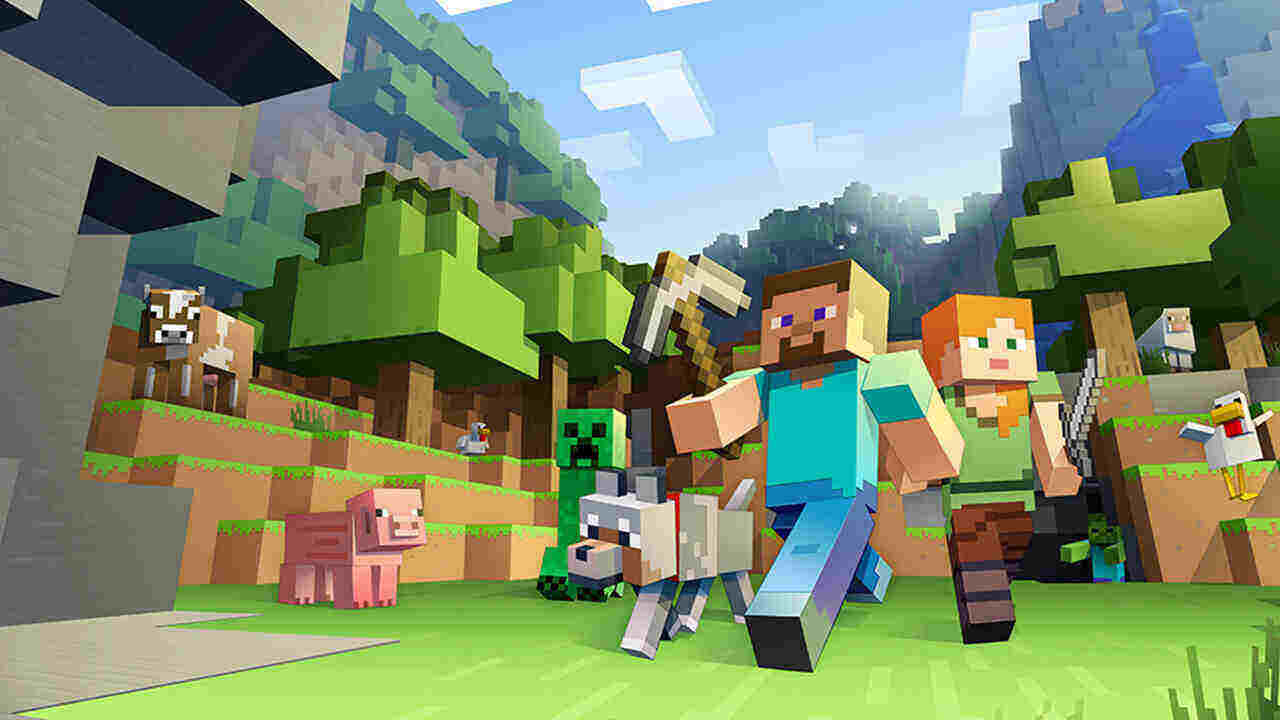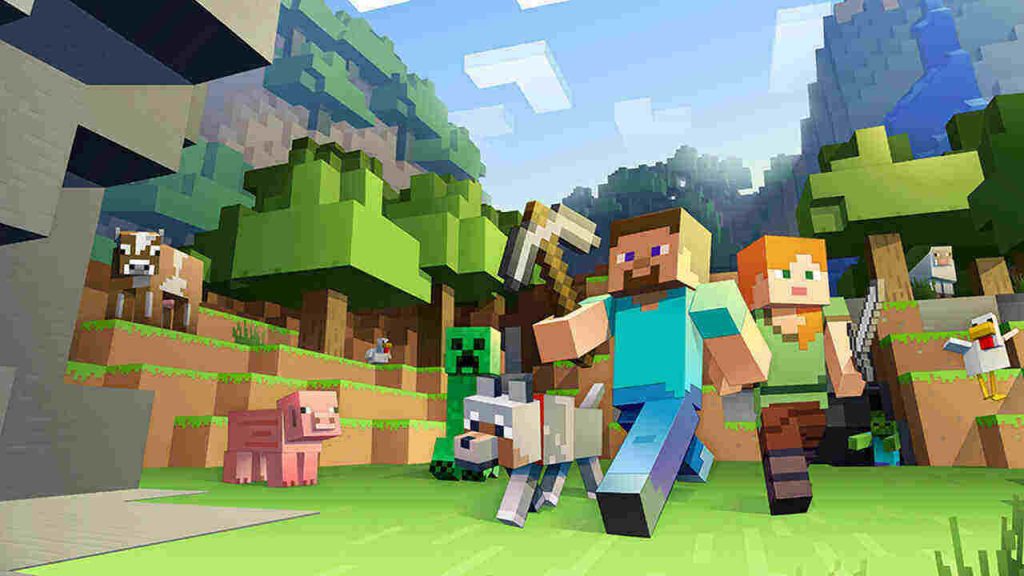 Minecraft, an iconic game loved by millions, will continue to dominate the Mac gaming scene in 2023. With its endless possibilities and creative freedom, Minecraft offers a truly immersive experience for players of all ages.
Whether exploring vast landscapes or building impressive structures, this online game is perfect for tackling boredom and unleashing creativity. Not only is Minecraft listed as one of the best Mac games for 2023, but it also holds a place among the top 100 games on Steam for Mac.
And if that's not enough, there's even a new action strategy game called Minecraft Legends, where you can defend the Overworld from a pigling invasion. Jump into the pixelated world of Minecraft and let your imagination run wild!
Cuphead
Cuphead, developed and published by Studio MDHR, is one of the top Mac games for 2023. This highly regarded game follows the story of a small cup who makes a deal with the Devil. With its challenging gameplay and unique art style inspired by 1930s cartoons, Cuphead has become a must-play game for Mac users.
You can easily purchase and download Cuphead on your Mac without additional programs. Since its release, Cuphead's popularity has continued to grow, leading to expansion with new content and updates.
So if you're looking for an exciting game that showcases creativity and offers hours of entertainment, don't miss out on playing Cuphead on your Mac.
The Witness
The Witness is an absolute must-play game for Mac users. This highly acclaimed puzzle-solving adventure is visually stunning and offers hours of brain-teasing challenges. It has rightfully earned its place among the best Mac games, thanks to its captivating gameplay and unique island exploration.
The Witness stands out from the crowd as it doesn't require additional programs or software to run smoothly on your Mac. Compatible with devices like the MacBook Air, this game can be downloaded for free and delivers an immersive experience that will keep you hooked from start to finish.
Don't miss out on The Witness if you're looking for a top-tier gaming experience on your Mac!
Best Single-Player RPG: Baldur's Gate 3
Baldur's Gate 3 is considered one of Mac's best single-player RPG games in 2023. Here are some reasons why:
Inspired by Dungeons and Dragons, Baldur's Gate 3 offers a rich, immersive RPG experience.

As a single-player game, it is perfect for players who enjoy solo adventures.

Players can gather and manage a squad of fantasy heroes, following the classic party-based RPG format.

The game features archetypal fantasy characters, allowing players to explore a world of magic and adventure.

Baldur's Gate 3 boasts amazing conversations that add depth and complexity to the role-playing experience.
With an array of twists and turns, players will constantly uncover new secrets.
Please note: The release date for Baldur's Gate 3 is confirmed to be August 31, 2023.
Best Subscription-Free MMO: The Elder Scrolls Online
The Elder Scrolls Online (ESO) is a popular MMO game available on Mac that does not require a monthly membership fee. Here's why it's considered the best subscription-free MMO.
ESO offers a pricing model where players can purchase the base game and expansions, eliminating the need for ongoing subscriptions.

The game has been reviewed to ensure compatibility with Mac systems, allowing Mac users to enjoy the immersive MMORPG experience.

ESO's transition from a subscription-based model to a subscription-free one, known as Tamriel Unlimited, opened up access to more players without additional costs.

With its vast open-world setting and loyal player base, ESO continues to receive updates and expansions, keeping the gameplay fresh and exciting.
So if you're looking for an engaging MMO experience on your Mac without worrying about monthly fees, The Elder Scrolls Online is your go-to choice.
Read Also: Have Fun with 5 ChatGPT Games in 2023
Best Horror Game: Resident Evil: Village
"Resident Evil: Village" is an exceptional horror game for Mac users in 2022. This installment of the Resident Evil series delivers spine-chilling scares and a captivatingly campy journey. Whether you have an M1 or Intel processor, this game will run smoothly on your MacBook Pro, showcasing its stunning graphics and immersive gameplay on Apple's hardware.
Key Facts:
The recommended GPU for "Resident Evil: Village" is a GTX 1070.

Frame rates may vary throughout gameplay, adding to the intensity of the experience.

Capcom announced the launch of the Mac version on October 28, 2022.

It ranks among the best Mac games in 2023, alongside popular titles like Portal 2, Frostpunk, Disco Elysium, Hades, and Minecraft.
Best Strategy Game: Total War: Warhammer III
Total War: Warhammer III is the best strategy game for Mac gamers. Here's why:
Feral, a renowned game developer, has released an optimized version of Total War: Warhammer III specifically for Apple silicon.

It offers a framed narrative campaign that enhances the gameplay experience.

With positive reviews and high praise from players, many consider it one of the best Total War games.

The game is compatible with M1 and Intel-based Macs, ensuring everyone can enjoy it.

It provides an immersive experience with deep gameplay mechanics that strategy enthusiasts will appreciate.

Total War: Warhammer III offers extensive depth and exploration opportunities for players.
So if you're a fan of strategic gameplay, Total War: Warhammer III is a must-play on your Mac.
Best Action Game: Alien: Isolation – The Collection
"Alien: Isolation – The Collection" is hailed as one of the best action games available for Mac.

Released in 2014, it offers a unique mix of action adventure, survival horror, and stealth gameplay.

Control the character Amanda Ripley and rely on stealth and cunning to survive in a constant atmosphere of dread and danger.

Unlike other action games, you cannot kill the alien antagonist; your only option is to hide and run for your life.

Available as part of "The Collection" on the Mac App Store, it showcases attention to detail and faithfully represents the Alien franchise.

Garnering critical acclaim for its terrifying atmosphere and challenging gameplay, it has become a must-play title for horror enthusiasts on Mac.
Best Card Game: Hearthstone
Hearthstone is a highly regarded card game for Mac users. Developed by Blizzard Entertainment, this competitive deck-building roguelike game offers a single-player dungeon run mode called Duels, which has received much praise.
Available on various platforms, including PC, Mac, iPad, and iOS, Hearthstone provides fast-paced strategy gameplay in the high-fantasy World of Warcraft universe.
Additional facts:
Artifact by Valve is considered a competitor to Hearthstone as it introduces effective ways for players to respond to popular strategies through item decks.

Inspired by Magic: The Gathering, Hearthstone has captivated players since at least 2014 and has gained a strong following.

Hoyle card games are quite popular for Mac users seeking alternative card game options.

There is also significant demand for the best free games for Mac, often including card games.

Users interested in playing on the latest Mac models, like M1-based ones, can find recommendations from reputable sources like Macworld.
Best Adventure Game: Life Is Strange
Life Is Strange is an exceptional adventure game with unique choice and consequence gameplay. Compatible with various Mac machines, this story-based game aims to revolutionize the genre.
Life Is Strange has five captivating episodes, Allowing players to rewind time and manipulate their decisions. It is available for download on the App Store and has received positive reviews, and is considered a hella good game.
Other adventure games for Mac worth exploring include Banner Saga, Mad Max, and Secret Of Monkey Island. These titles offer engaging storytelling and immersive gameplay experiences that will entertain you for hours.
Check out Life Is Strange and these other adventure games if you want thrilling narratives combined with interactive decision-making on your Mac. So grab your controller or mouse and embark on exciting virtual journeys filled with gripping stories and unexpected twists!
Best Sports Game: Football Manager 2022
Football Manager 2022 is the top choice for sports game enthusiasts on Mac. Here's why you should give it a try:
Offers an immersive and realistic football management experience.

Step into the shoes of a real manager and make strategic decisions to lead your club to success.

Provides a living, breathing football world where every decision matters.

Receive real-world insights and access to new gameplay features that enhance the overall experience.

Highly regarded as the best sports game, recognized by gamers worldwide.

Positive reviews highlight its depth, realism, and attention to detail.

Part of the popular Football Manager series with a dedicated fan base.

Available for purchase and download from official sites like Steam or other platforms.

Compatible with Mac devices, making it accessible to Mac users.

Keeps players engaged with its immersive gameplay experience.
Remember, Football Manager 2022 is not just limited to Mac users. PC players can also enjoy this highly acclaimed sports game.
Also Read: India Welcomes Google Play Games for Windows
Frequently Asked Questions (FAQs)
If you have queries on the best Mac games, you can check the answers to some commonly asked questions below.
1. What are some of the best Mac games to play now?
Some of the top Mac games to play currently include titles like "Among Us," "Minecraft," "Fortnite," "The Sims 4," and "Stardew Valley."
2. Should these games be free, or must I purchase them?
While some Mac games offer free versions or demos, most popular titles require a purchase. However, watch for occasional sales and promotions on gaming platforms.
3. Can I play these games on older Mac models?
The ability to play certain games may depend on your Mac's specifications, including processor speed, graphics capability, and operating system compatibility. Be sure to check the system requirements before purchasing or downloading any game.
4. Are there multiplayer options available in these Mac games?
Many of the best Mac games feature multiplayer modes that allow you to compete or collaborate with friends online. Some even support cross-platform play, allowing players from different devices to join in a shared gaming experience.