Best Accounting Software for Medium – Sized Business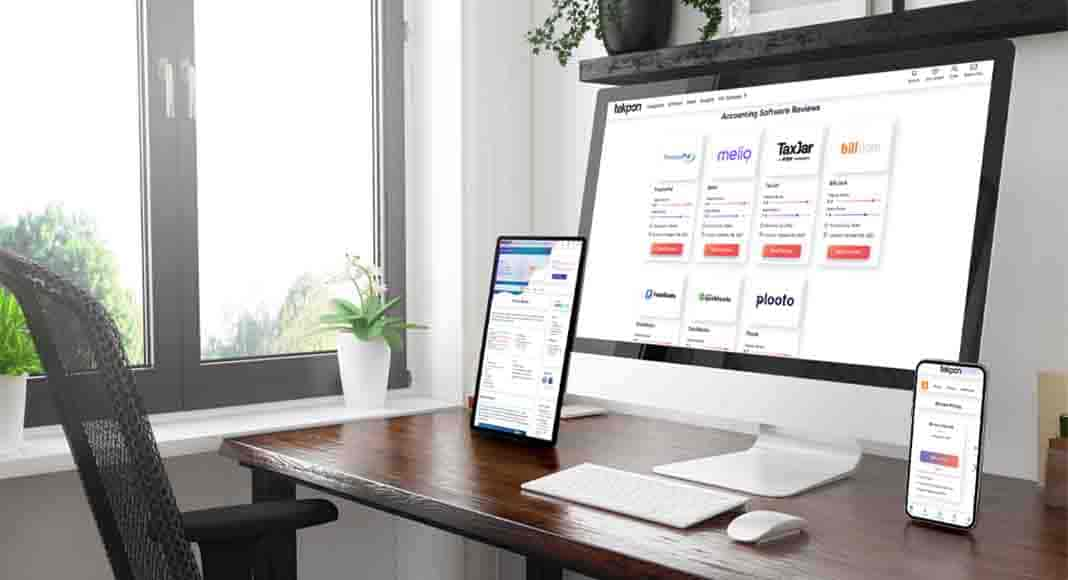 Which accounting software is ideal for a small or medium-sized business?
Even if you have a small or medium business or even an accountant taking care of your finance, another help is always welcomed. Using an accounting software product will not replace your finance person, yet it will help him or her have the big picture of everything. Also, you can streamline all your business processes. So, as the first piece of advice, you should look after a robust and scalable accounting tool that can help you with many of your tasks, not only bills or invoices. But also, data legibility to running debtor analytics to taxation. But, again, choosing the right software for your business depends on your needs.
To help you with this decision and make an informed one, let's see some of the best accounting tools useful for small and medium-sized businesses. After, you can try the one that is closed to your needs.
Each product will be advertised as the best one for multiple types of business. Yet, you should consider some features and qualities when purchasing an accounting tool. For example, the chosen one should be accurate, easy to use, flexible, scalable, and versatile. And you should buy the one that can automize different tasks for you. Otherwise, you'll end up purchasing various tools for each need you have.
Thus, try and choose a more complex product. But then, you should know that accounting software is not anymore just for large companies. It can be useful also for start-ups, small and even medium-sized businesses. Even as a freelancer, you can use an accounting software to make sure that you're legally alright. Then, you should choose an affordable one, yet not the cheapest one. An accounting product that will be a good investment for your business.
Some of the accounting processes that that software product should include are:
General ledgers
Chart of accounts
Invoicing
Account Reconciliation
Accounts Payable
Financial Reports
Now, let's see some great tools that will help you with your financial tasks.
Bill.com
Bill.com is an AI-powered cloud-based automation software for accounts payable and accounts receivables. As per the company, Bill.com is an intelligent digital business platform. Since the beginning, Bill.com has helped providers, suppliers, and clients create a collaborative environment. If you're wondering why you should choose Bill.com, I've got to say that this tool will automate all the time-consuming tasks, saving you like 50% of your time. Moreover, even if it's not a giant in the industry, you can integrate Bill.com with the big ones like Quickbooks or Xero. Regarding its features, we can say that it covers some important ones:
Accounts Payable
Accounts Receivable
International Payments
Automatic Check Payments
ACH Payments
1099 Contractor Payments
Customer Service
Bill.com App
Bill.com Integrations
If you're asking how much money you will pay for this one, it's simple. The price starts from $39 per user per month, which is not the cheapest but expensive accounting product. Yet, it is a great product to try, as it has a 30-days free trial.
QuickBooks
This one is from another league. It has been on the market since 1992 and is designed to be an accounting SaaS product for small and medium-sized businesses. Since 2013, QuickBooks online has become an accounting platform with numerous users and has developed different versions for several countries to match their demands and needs. Although QuickBooks is one of the greatest accounting platforms for medium businesses, it is easy to use, flexible, yet robust, with many features to provide for its users. Now, let's see what features it offers.
Cloud Accounting
Invoicing
Accounting Reports
Inventory Management
Track Sales and Expenses
Track Miles
Manage Accounts Payable
Real-time Collaboration with Accountants
Latest Product Updates
Automatic Bank Transitions Downloading
Automatic Encrypted Data Backups
QuickBooks offers various types of plans regarding the pricing plans, from individual to complex needs and big businesses. The price starts from $15 per month, and it's an individual plan. And can cost you $1275 for the most customizable plan. Yet, it's up to what you need and your business. But QuickBooks can be a great choice.
There are a lot of other great tools in the market like FreshBooks, TaxJar, TaxAct, only for U.S, Plooto, and many others. Now, with so many choices and interesting accounting products, you are the only one that can make a good decision for your company. And it's all about the software that suits your requirements. Of course, there's never one single answer to these questions because here, the term best is subjective. Still, take into account to choose an accounting software that gives you great ROI.
Subscribe to Our Latest Newsletter
To Read Our Exclusive Content, Sign up Now.
$5/Monthly, $50/Yearly