4 Tips for Maximizing Your Business's HR Department
A well-equipped HR department is crucial to a successful business. No matter what the job market looks like, you can never guarantee that employees will stick around—especially if your human resources department is lacking.
To maintain a strong work ethic and a healthy environment, read on to learn our four tips for maximizing your business's HR department!
#1 Encourage Communication with Employees
A strong open-door policy helps an HR department do what it does best—facilitate open communication.
Encouraging communication within your business is essential to promoting satisfaction among your workers and increasing the time employees stay with the company. Internal communication is also key to problem-solving and can lead to improved workflow in the long run.
If you're struggling to facilitate this level of communication, a professional messaging app can help streamline this process and open up more accessible avenues to start conversations.
 #2 Offer Competitive Salaries and Benefits
Fair salaries and employee benefits help your employees feel valued and satisfied with their place in your business. You can buy group health insurance for your employees by checking out the Taylor Benefits Insurance platform.
It takes a lot of moving parts to run a business, and you don't want to give yourself a squeaky wheel by refusing to match the typical compensation offered in your field. Every employee's package is going to look a bit different, but some of the essentials include:
Sick days
Maternity leave
At least one type of retirement plan (401(k), pension, etc.)

#3 Foster a Safe Work Environment
Possibly the most important role of HR is making sure the workplace is a safe area for everyone. Meeting the bare minimum of conduct standards and behavioral guidelines won't always be enough to maintain a high-quality work environment.
Along with the basics, try incorporating these protective measures into your HR department's procedures:
Vetting new hires – In addition to qualifications, it's important to make sure that new hires don't pose a danger to your current employees. Running an employment background check can determine if an applicant has any criminal record you should know about, and thus keep the rest of the company safe.
Allow anonymous complaints – Many employees don't come forward about uncomfortable situations in fear of judgement, animosity, and even losing their job. Create a safer work environment by putting an anonymous complaint system in place. This could be as complex as a digital messaging service, or as simple as a physical drop box with handwritten messages.
#4 Don't Skim on Training
One of the biggest mistakes you can make in business is not training employees thoroughly enough.
It's understandable. When you're hiring in large numbers, or you're short-staffed and need a position filled quickly, training can easily fall by the wayside. This is why it's vital to have a proper training toolkit in place to make these transitions work more smoothly.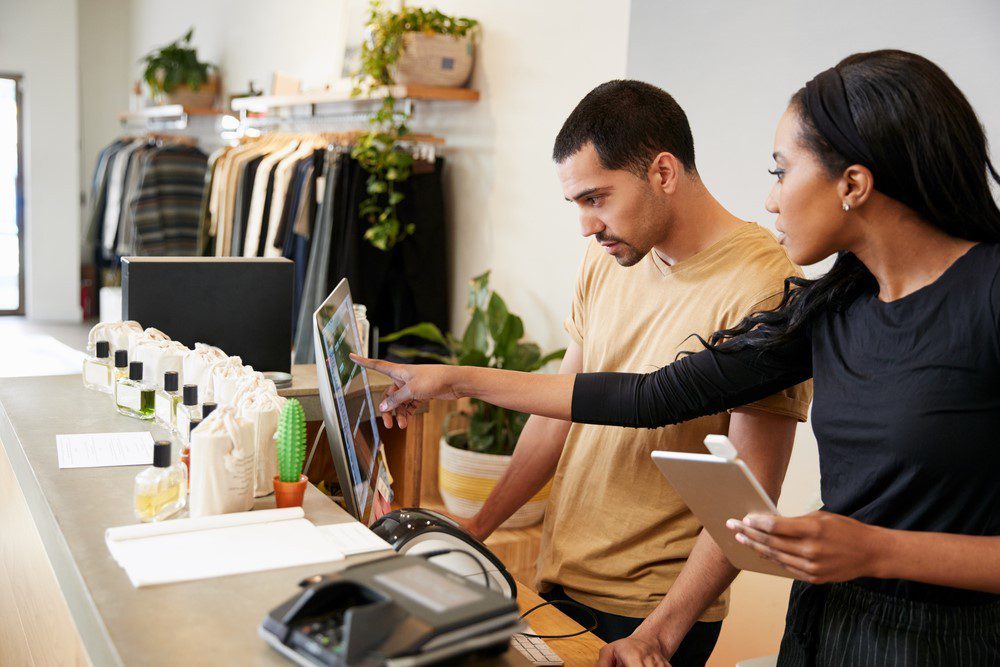 Any good HR department should utilize these training basics:
Software – If your team is being stretched thin—with little availability for training procedures—consider opting for a digital training software. Though this may be a bit pricier to set up, it will save you money in the long run on paying employees extra for training hours. Simply have new hires sit down and complete a series of online courses to learn the ins and outs of the job.
Require certifications – Many positions require specific certifications in order to perform their duties. To make training easier, you'll want to list these qualifications as mandatory in the job posting. This will ensure you only get applicants who have already completed a good portion of the training needed for the job.
Training pay – Whether you pay employees-in-training at the regular rate, or decrease it by a few dollars per hour, it's vital that you compensate people for their time. Training can be difficult, and the last thing you want is for a new hire to quit before they're done training (thus wasting everyone's time in the end).
Put the Human in Human Resources
Understanding employees' needs is crucial to maximizing your HR department. While productivity and profitability are great, they should never be achieved at the expense of your team's well-being.
Remember that a business relies on the hard work of its employees. Treating them with the utmost care and respect will benefit everyone at the end of the day.
Subscribe to Our Latest Newsletter
To Read Our Exclusive Content, Sign up Now.
$5/Monthly, $50/Yearly