YouTube SEO for 2020: How to Rank a Video in an Organic Way?
Do you know how should do YouTube SEO for 2020? YouTube SEO involves optimizing your channel, playlists, metadata and description. Just a decade ago, inbound marketing was a completely new idea. Marketers knew that they could not simply publish a large volume of content.volume of content.
But they also had to be of high quality and optimized so that they became as visible as possible through search engines.
YouTube SEO is the process of optimizing your videos, playlists, and channel to get a high rank on YouTube's organic search results for a particular search query. This post will show you exactly how to rank your YouTube videos.
YouTube SEO for 2020 to Rank Videos Organically
It's important to keep in mind that YouTube is always testing the final screens to try to optimize the viewer's experience.
So there are times when " your final screen, as you designated it, may not appear." Consider these factors when deciding between using end cards or screens.
These factors may seem a bit complicated and time-consuming but remember: the time people spend watching YouTube on their television has doubled year after year.
There is an audience to discover and when you optimize for YouTube, your chances of being discovered increase.
You will get best SEO Service and Quality Guest Post service from Fiverr.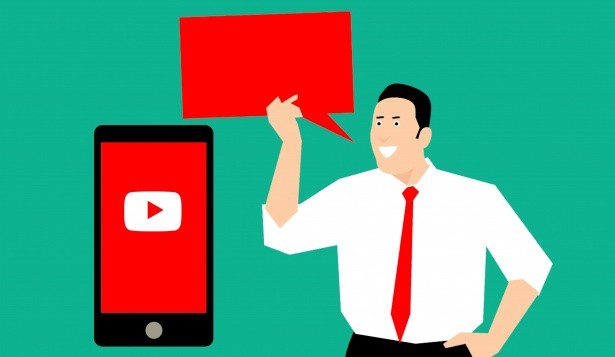 YouTube SEO for 2020: New Strategies to Rank Videos
Rename your video file using a destination keyword.
Insert your keyword naturally in the video title.
Optimize the description of your video.
Tag your video with popular keywords that relate to your topic.
Categorize your video.
Upload a custom thumbnail image to link your video results.
Use an SRT file to add subtitles and subtitles.
Add cards and end screens to increase the audience of your YouTube channel.
READ MORE: 15 Vital SEO Trends for 2020 that You Must Know to Boost Business
YouTube SEO for 2020: Key Points to Rank Videos
Conduct a thorough keyword research
The YouTube algorithm takes into account the keywords in the channel description, the titles of the videos, the descriptions of the videos and the tags.
What are you looking at my audience on YouTube? Now take that knowledge and investigate how your audience is looking for that content. Are they writing "How" or looking for something more specific?
This is easily the most important step. Optimization is key both before and after loading to successfully increase organic views.
Fill in the Envelope Section
Your company's YouTube profile section is a top-notch property, as it not only tells the story of your brand and describes your channel, but is an excellent place to implement market keywords.
Complete all the information you can, including the social profile links and your company's website. You should also use meta keyword tags to describe your channel.
Which is in "Advanced" in the channel configuration. Channels with full information stand out and rank higher.
Follow a Consistent Load Schedule
YouTube recognizes active channels and the more videos you upload, the stronger your channel will appear. This could mean publishing once or twice a week or maybe every two weeks.
Find Smart Ways to Attract Your Viewers
Finally, find unique ways to attract your viewers to keep watching for longer as indicated above.
YouTube classifies videos based on whether people are watching videos or not. The high display rate and audience retention are important factors in organic performance.
READ ALSO: How to Delete Your Instagram Account Forever?
ALSO READ: 760+ High DA & PA Do-Follow Profile Backlink Sites List 2020