The Retro Games That Remain Popular Today and Why We Still Love Them
Thousands of new games are released each year. On Steam alone, nearly 10,000 titles are added to the market for players to enjoy every single year, with even more made available for users of Android and iOS. 
But while there are many creative and novel ideas among these thousands of new games, classic and retro titles remain some of our favourites. Despite being more than 30 years old, Microsoft Solitaire sees tens of millions of players every single month while centuries-old games like blackjack continue to be enjoyed in casinos around the world. 
More recent classics like Pac-Man and Mario remain some of the most-played video games on the planet. In fact, many of the most popular AAA titles enjoyed by gamers around the world are a decade old (or fast approaching that milestone), including Grand Theft Auto V, Dota 2, League of Legends, Minecraft, and CS:GO. 
Why is this? There are new and exciting games being made available every single day, so why are players still enamoured by titles that were released 10 or more years ago?
They're Fun
If a game was fun in 1986, it is most likely still fun today. Of course, there are many things that have changed in video games over the years, most notably their graphics, but these only serve to enhance the fun, rather than create it in the first place. 
Of course, not all fun games from yesteryear are still played today because further elements are necessary to keep them popular for generations, but it's an important foundation to build from.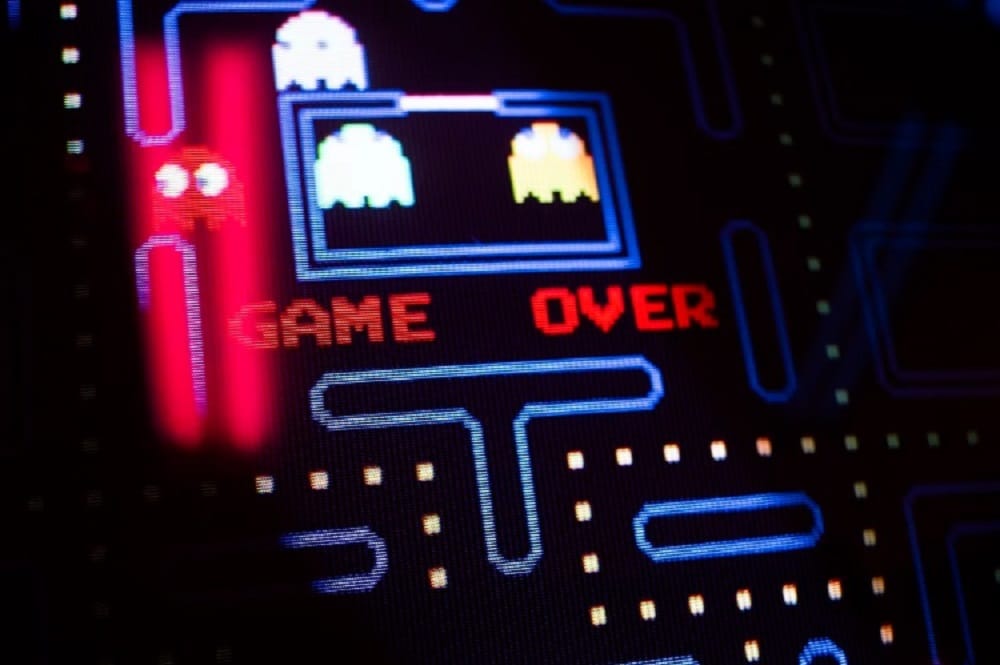 They're Infinitely Replayable
Most video games have some sort of progression structure to them to give players a way to focus their gaming sessions and get a sense of achievement. For example, video games often have levels for you to complete or skills to build; however, games traditionally ended once you'd finished progressing or defeated the "boss". 
Games that continue to be played years after they're released are ones that somehow allow you to play them over and over again. 
Casual games like Mini Metro achieve this by using randomness to make each play different to the last, while online multiplayer titles are always unique because you're competing against other humans each time. 
Regardless of how it's achieved, these games can be played over and over without becoming tiresome and tedious. 
They Get Updated
While a game might be fun and infinitely replayable, receiving new updates that add a new and exciting challenge for players is another way in which the most popular tiles remain so even years after they were first released. 
Online casinos have done this by introducing side bets to traditional table games, each one adding a new dynamic that allows players to experiment with different strategies. For example, blackjack insurance is a second opportunity for players to place a bet in a round. They do this if the dealer has an ace and they want to hedge against a loss of their main hand by placing an insurance bet that's worth 50% of their original wager. 
Video game developers have done something similar, creating a series of updates for their titles to continually give their players something new to try. In the case of GTA Online, Rockstar Games has introduced new missions, new islands, and new cars that create a new challenge for players. 
They Let People Express Themselves
This one isn't quite as universal as the others, but it is still a factor driving the continued popularity of some games. For example, CS:GO didn't become the huge hit it is today until Valve added the option for players to customise their character and their weapons. 
This opened up a new source of revenue for the developer, so it was a good opportunity for them, but it also gave players a way to express themselves in the digital realm. Many other games have followed this model since, including Fortnite, Call of Duty, and even FIFA and have all seen success off the back of it. 
Subscribe to Our Latest Newsletter
To Read Our Exclusive Content, Sign up Now.
$5/Monthly, $50/Yearly