Warren Buffett Shares Key Investment Lessons at Annual Meeting of Berkshire Hathaway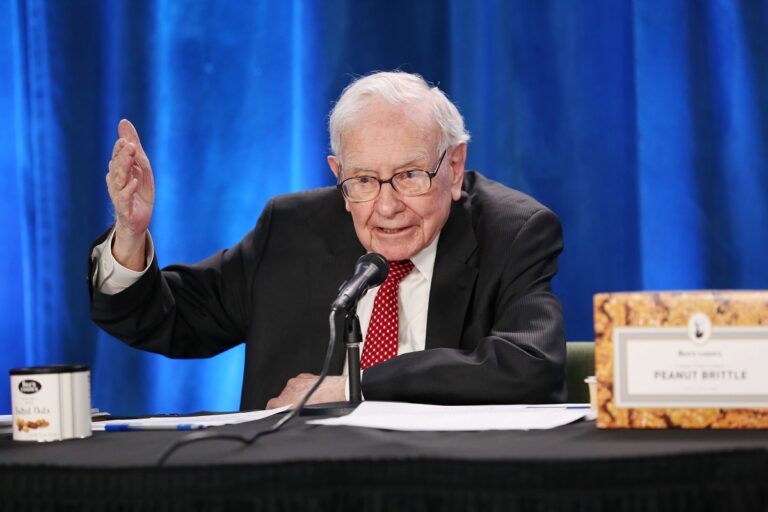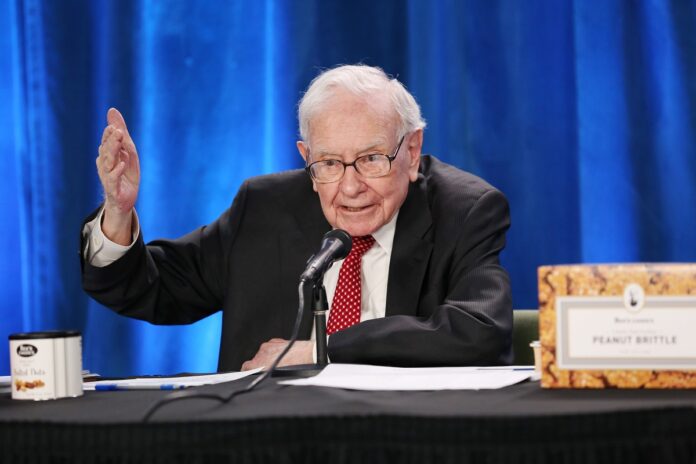 Listen to the Podcast:
Warren Buffett, chairman and CEO of Berkshire Hathaway, said that the company's first-quarter profit jumped to $35.5 billion, thanks to gains from common stocks like Apple Inc. and higher running profits.
During the yearly shareholder meeting, the billionaire investor, vice chairman Charlie Munger, vice chairman Greg Abel, and vice chairman Ajit Jain took questions for five hours from the people who were there. Find out what the most important things they taught about investing were at the annual shareholders' meeting.
Index Funds are Great Investment Tools
Warren Buffett didn't hesitate to repeat his old advice at the annual general meeting: "Index funds are a great way to invest because they have low costs." The fact that he told his guardians to put 90% of his estate into an S&P 500 index fund for the benefit of his wife after he died shows how much he liked index funds. He always tells people to invest in S&P index funds with low fees.
Avoid Stupid Mistakes
Warren Buffett advised his shareholders to avoid making foolish errors. Once he stated, "While it is beneficial to learn from your own mistakes, it is preferable to learn from the mistakes of others."
During the meeting, he also advised participants not to make errors that would eliminate them from the competition. Additionally, he stated that people should spend slightly less than they earn to avoid the debt spiral.
Stay as Rational as Possible
Warren Buffett, reiterating his previous investment dictum, emphasized the importance of remaining as rational as feasible. "We may make numerous poor investment decisions. The important thing is to remain as rational as possible," he said.
Warren Buffett on Commercial Real Estate Market
In response to a question about the future of the commercial real estate market, Warren Buffett stated, "Buildings generally do not disappear, but most people prefer to purchase real estate without recourse." He explained that the value of the real estate market is primarily determined by how much one can borrow without recourse, and the market is beginning to feel the effects of this. 
Warren Buffet on Value Investing
Warren Buffet said that the best time to invest in value is when everyone else is busy doing "dumb things." Charlie Munger said that value investors should be fine with getting less money because there is so much competition.
Old-Fashioned Intelligence Works Well
Charlie Munger, vice chairman of Berkshire Hathaway, has recently emphasized the significance of traditional intelligence. He also insisted that the United States engage in substantial free trade with China. In response to a question about the operation of his business, he stated that the company primarily allocates capital. "We want companies with good management in place to run daily operations," he added.
Just Hold the Stock
Charlie Munger said that Berkshire Hathaway's only strategy is to "hold the goddamn stock" when talking about the company's plan. He also said that the best chances to make money come when other people do stupid things. Aside from this, he also hinted that value buying will get harder as the market gets more competitive.
Subscribe to Our Latest Newsletter
To Read Our Exclusive Content, Sign up Now.
$5/Monthly, $50/Yearly