What Being Verified on Twitter Really Means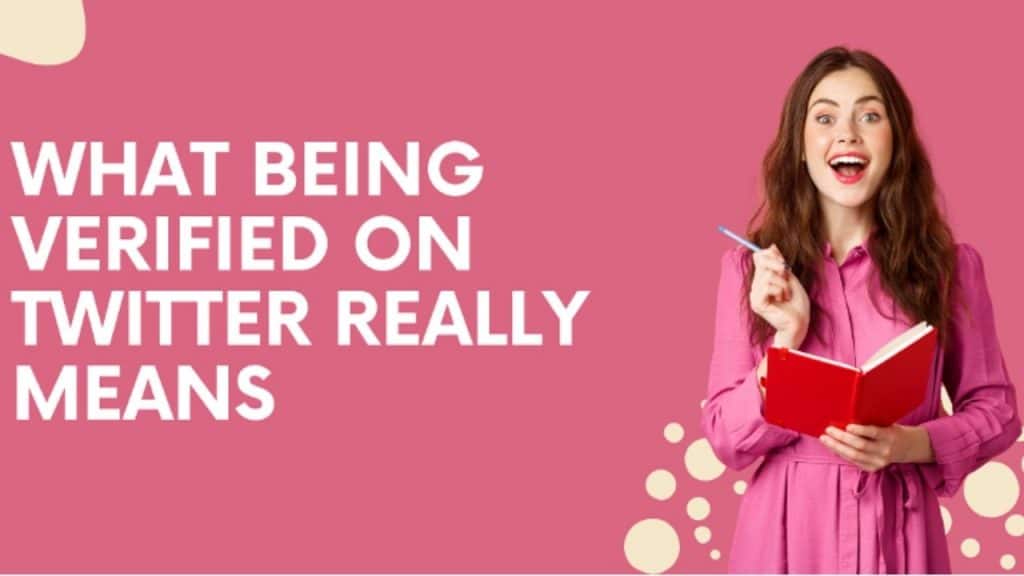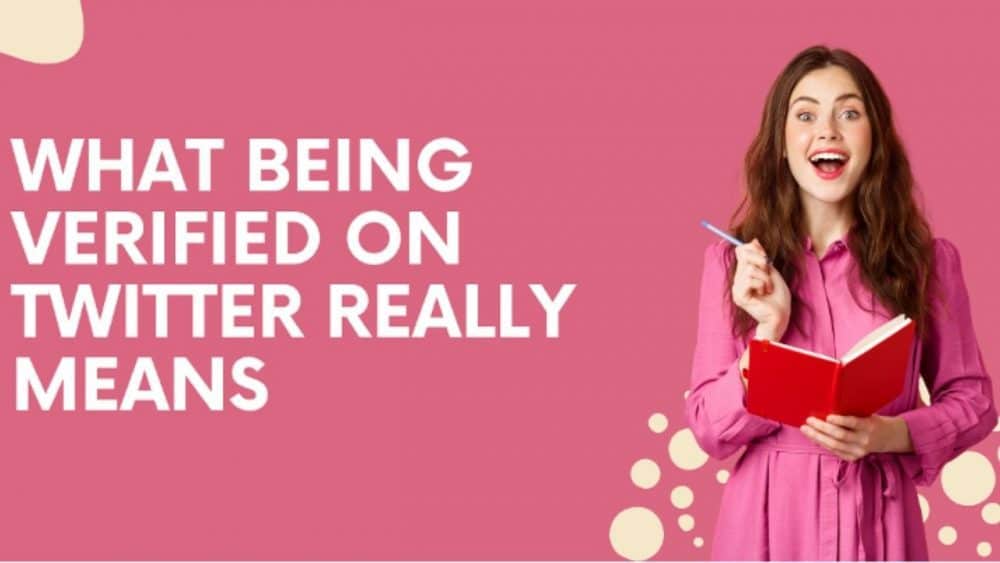 A verified Twitter handle is a big deal. It instantly shows the public that you are someone to be taken seriously. It tells your potential customers that you are trustworthy and credible. It tells your fans that you are notable. So it's no surprise that Twitter Verification Service is one of the most demanded offerings by social media marketing agencies.
A verified checkmark on Twitter brings plenty of benefits to you and your business. In this article, we will explore a few of them. Let's get started!
6 Benefits of Being Verified on Twitter
Improved Credibility
A verified blue badge instantly improves your credibility in the audience's eyes. Your personal or brand profile immediately appears more trustworthy and credible. Of course, anyone can buy fake followers; anyone can make good content – but the one thing that places your profile in a whole different league is having a verified blue badge. It instantly gives you a far better first impression. It makes people more interested in what you have to say.
Higher Authority
A verified Twitter account appears more authoritative. Anyone can make a Tweet. Any random John Doe can reply to a tweet. So, how to cut through all the noise in the world of Twitter? Get verified. If you're looking to be heard or seen, nothing will do it better than having a verified profile. Think about this – if you're replying to a famous celebrity with a regular account vs. a verified account, which reply is more likely to get noticed? Of course, the one which is from a verified Twitter account. Imagine replying to a thread by Elon Musk and getting replied to.
Better Visibility
For individuals and businesses that have impersonators, a verified badge can directly impact your visibility and let your potential followers and customers know immediately which account is the real you. Additionally, when people search for you in the Twitter search box, you'd always appear on the top of the search results. More visibility means you'd likely grow on Twitter much faster.
Increased Notability
While you having a verified badge doesn't mean that you are endorsed by Twitter, it does tell people that you must be a notable figure or business. For you to be able to be verified, you must have something outstanding about you in terms of notability. A minuscule percentage of the Twitter accounts are verified, and people realize that it is not easy to get verified. The fact that you are verified instantly makes people feel that you are someone well-known.
Higher Chance of Cross-Platform Verification
Being verified on Twitter can improve your chances of getting verified on other platforms. Whether you're looking to get verified on Instagram or TikTok, or any other social media platform, being verified on Twitter instantly shows to the reviewer of those platforms that you have been deemed worthy of verification by Twitter already. And this significantly improves your chances of verification. A lot of the agencies that provide Twitter Verification Service also offer combo packages that include Instagram and Facebook verification as well.
More Followers
A user is more likely to follow a verified profile vs. one that is not. And this can lead to more followers for your profile and lead to a higher and better quality of engagement. Verified profiles tend to have a faster trend of growth versus regular profiles. It is no secret that social proof plays a huge part in the growth of a profile. And nothing shows social proof better than a blue verified badge.
Things You Should Know About Verified Twitter Accounts
While there are many incredible benefits that being verified on Twitter gets you, there are a few limitations that you must be aware of. Maybe not limitations per se, but here are a few things that we believe you should take note of.
1. Username Changes
Verified Twitter accounts, just like verified Instagram or Facebook accounts, cannot change their username. Once you've been verified, you cannot rename your username. If you do so, you will risk losing your badge. So, if you're looking to get verified on Twitter – make sure you have a username that you are delighted with. In case you want a username that is already taken but inactive, you can always hire a social media agency to claim a username for you.
2. Account Type
Verified Twitter accounts are not allowed to make their profile private. The sole reason you are verified is that you are a person or business that is notable and well-known. If you opt for a private account, you cannot get verified. Alternatively, if you are already verified and switch to a private account, you may lose your verified badge.
3. Account Activity
As per Twitter's policy for verification, inactive accounts are not eligible for verification. Consequently, verified inactive accounts for a sustained period may risk having their badges revoked. In January 2021, Twitter did a sweep wherein it scanned all the verified accounts for inactivity and withdrew thousands of badges of verified profiles. So, no matter what, if you're verified on Twitter, you have to make sure to keep your account complete and active. Meaning, you must always have the account display photo, cover photo, bio, and other details filled out. And you must regularly post/engage with other accounts to showcase that you are an active account.
Conclusion
And there you go. From tremendous benefits to minor limitations, that's pretty much all you need to know about what it means to be verified on Twitter. As you can see, the benefits that come with a verified Twitter account are enormous. So it's no wonder that businesses and public figures routinely hire social media agencies for their Twitter Verification Service. These digital agenciesprepare your profile, work to get you featured on notable news publications and raise an internal request with their partner at Twitter for verification. And, before you know it, your profile is awarded a shiny blue badge!