From Rags to Riches: Incredible Truths About the Life of Lionel Messi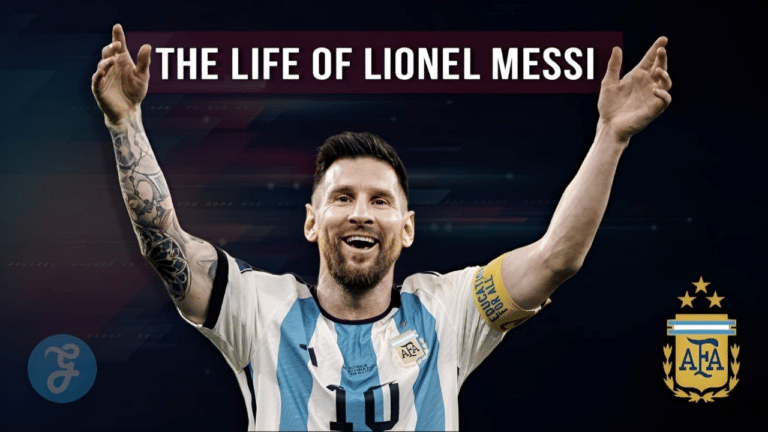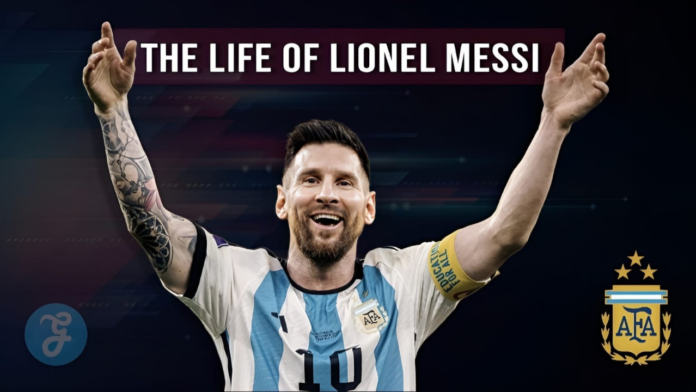 Listen to the Podcast:
Welcome to the fascinating world of Lionel Messi, a living legend who has captivated millions of soccer fans with incredible skills and exceptional talent. Born in Rosario, Argentina, Messi quickly became one of the greatest footballers ever. In this blog post, we'll uncover the life of Lionel Messi with 20 mind-blowing facts about this phenomenal athlete you never knew before.
From his early beginnings to his unparalleled achievements on and off the field, get ready for an exciting journey into the life and career of Lionel Messi.
Key Takeaways
Lionel Messi was diagnosed with growth hormone deficiency as a child, but his father's support and dedication to soccer helped him become one of the greatest footballers ever.

Messi has achieved numerous record-breaking achievements and titles throughout his football career, including winning seven Ballon d'Or awards and scoring over 600 goals in his professional career.

Messi's unique playing style includes signature moves such as dribbling past defenders, quick changes in direction, exceptional passing ability, and excellent control in the air. He is often compared to other greats like Diego Maradona and Pele but remains unique in his style of play.

Off the field, Messi is a devoted family man married to Antonella Roccuzzo with three sons. He also makes a positive impact through philanthropic work with the Leo Messi Foundation, which focuses on improving children's healthcare and education initiatives.
The Life of Lionel Messi: Early Life And Family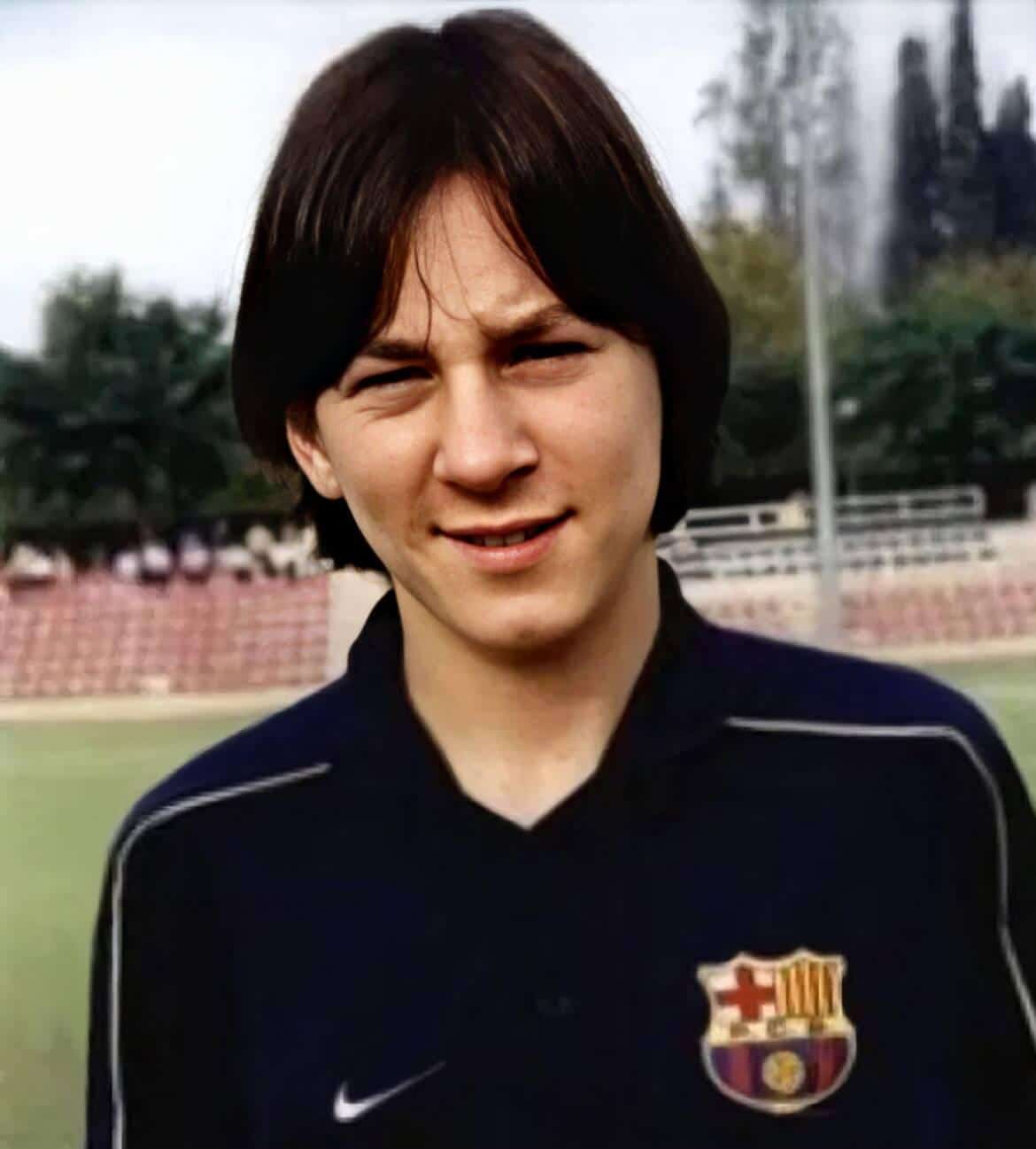 Lionel Messi was born Luis Lionel Andres Messi in Rosario, Argentina, on June 24, 1987, to a working-class family. His father coached the local youth football team and helped instill a love for the game in his young son.
Despite being diagnosed with growth hormone deficiency at a young age, Messi continued playing and developed his skills.
Messi's Full Name, Birthdate, And Family Background
Lionel Messi, whose full name is Luis Lionel Andres Messi, was born on June 24, 1987, in the bustling city of Rosario, Argentina. Hailing from a working-class family deeply rooted in soccer culture, Messi's father, Jorge, worked as a steelworker and part-time coach for a local team.
With unwavering support from his family backing him up every step toward stardom, it is no surprise that this tight-knit upbringing played an instrumental role in shaping Lionel's path to becoming one of the greatest athletes in modern history.
Examples of such familial dedication include ensuring he had proper equipment and transportation to practices and games or cheering him on from the sidelines during pivotal matches throughout his formative years.
Struggles and Successes in Messi's Childhood
The early years of Lionel Messi's life were filled with struggles and successes. Born into a working-class family in Rosario, Argentina, Messi displayed his love for football from a young age.
One significant obstacle the young prodigy faced was being diagnosed with a growth hormone deficiency. This condition required costly treatments that strained the family's finances, but they remained determined to give their son every opportunity to succeed on and off the field.
Through sheer talent and unwavering dedication to his dreams, Messi continued to excel at football despite these seemingly insurmountable hurdles.
Messi's prowess on the pitch grew more pronounced as he grew older. Scouts took notice of this exceptional talent, which led to an offer from renowned Spanish club FC Barcelona when he was just 13 years old – an opportunity that enabled him to receive top-notch training and secure funding for his necessary medical treatment. Additionally, you can also read an article on – Angel Di Maria's net worth and bio
Messi's Move To Barcelona At Age 13
A pivotal moment in Lionel Messi's life and the world of soccer was his move to Barcelona at 13. Facing growth hormone deficiency, Messi secured a trial with FC Barcelona due to his innate skills and talent.
The transition from Argentina to Spain wasn't easy for young Messi; however, it proved crucial in shaping him into the phenomenal player he is today. His performances for FC Barcelona caught everyone's attention when he scored an incredible 21 goals in just 14 games during his junior league appearances.
The early stages of Messi's career witnessed rapid progression through various age groups within Barca's prestigious system, culminating in stratospheric success on both domestic and international levels as we see today.
Messi's Impressive Football Career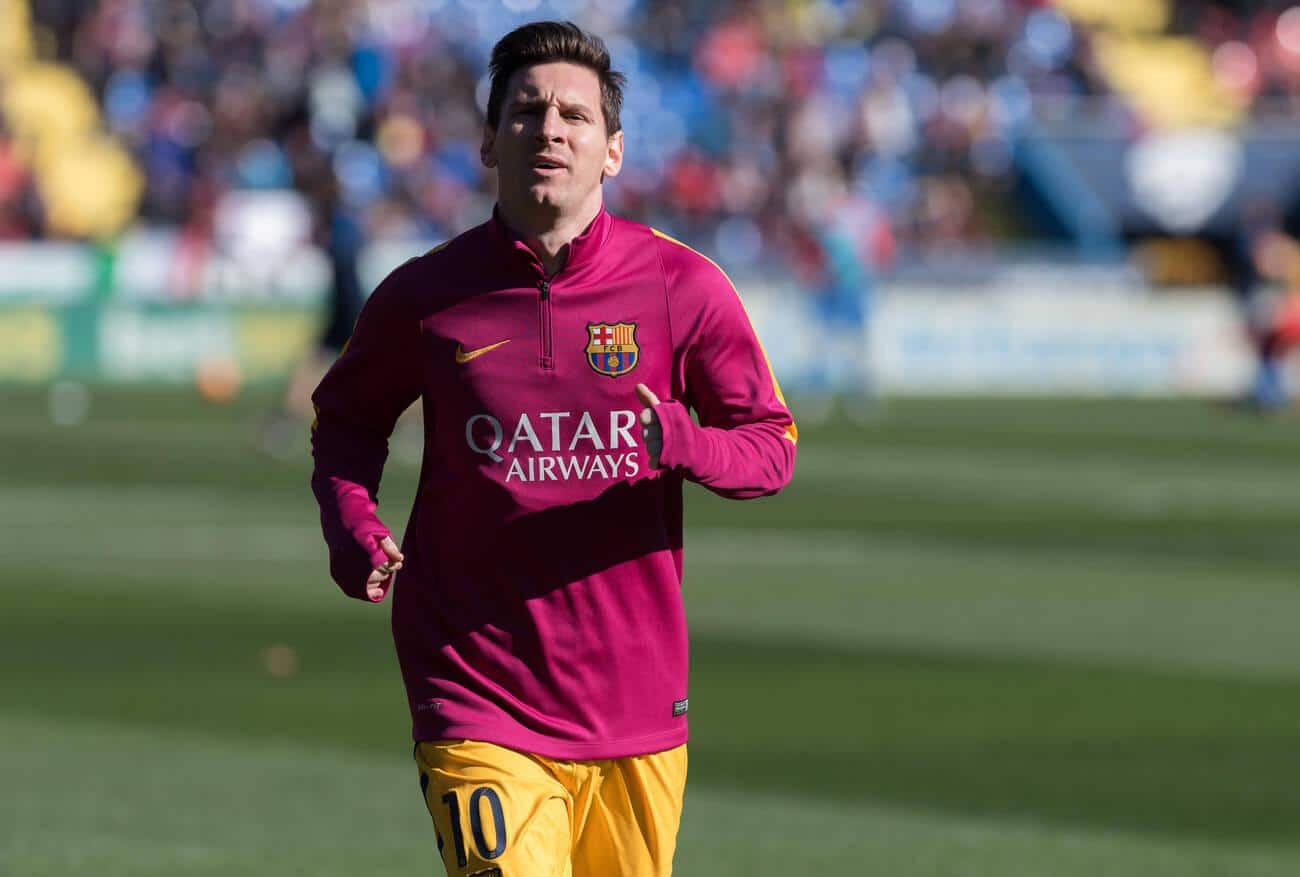 Messi has achieved numerous record-breaking achievements and titles throughout his football career, including becoming the youngest player to score in La Liga, breaking Gerd Muller's 40-year-old record of 85 goals scored in a calendar year, and winning multiple UEFA Champions League titles with FC Barcelona.
Record-Breaking Achievements And Titles
Lionel Messi's football career is full of record-breaking achievements and titles. Here are some of his most impressive accomplishments:
Messi has won a record seven

Ballon d'Or awards

, which are given to the best player in the world.

He has won four Champions League trophies with FC Barcelona.

Messi has scored over 800 goals in his professional career, making him one of the top scorers ever.

In the 2011 – 2012 season, he set a new record for most goals scored in a single European club season with 73 goals.

Messi is the all-time leading scorer for FC Barcelona and Argentina's national team.

He has won ten La Liga titles with FC Barcelona, more than any other player in history.

Messi has also won six Copa del Rey titles with FC Barcelona.

In 2012, he became the first player to score five goals in a single Champions League game, a feat that has yet to be matched.

In 2022 Messi won the FIFA World Cup for Argentina.
Successes And Setbacks In Argentina's National Team
Messi's football journey has been remarkable but hasn't come without its challenges. Despite being one of the best players in the world, he has yet to lift a major trophy with Argentina's national team.
Messi came agonizingly close to winning the World Cup in 2014 when Argentina reached the final against Germany, but they lost 1-0 after extra time.
However, Messi is far from done with his international career as he continues to lead his country towards glory.
Unique Playing Style And Techniques
Messi's playing style is unmatched, with his impressive dribbling skills and lightning-fast speed on the ball. His ability to change direction and evade defenders makes him a nightmare for opposing teams.
But there's more to Messi than just fancy footwork – he also has an incredible work ethic and strategic mindset that sets him apart from other players.
Messi's Signature Moves And Techniques On The Field
Lionel Messi is renowned for his unique style of playing football. The following are some of the signature moves and techniques that set him apart from other players:
Dribbling: Messi's dribbling skills are unmatched, enabling him to weave past defenders easily.
Ball control: His tight ball control enables him to keep the ball close to his feet, making it difficult for defenders to take it away.
Quick changes in direction: Messi's ability to change direction quickly leaves defenders guessing and unable to catch up with him.
Finishing: He has a knack for scoring goals from tight angles and seemingly impossible positions on the field.
Free Kick: Messi's free kicks are a sight, often dipping over walls and into the back of the net.
Passing: He has an exceptional passing ability, often finding teammates in tight spaces and creating chances out of nothing.
Vision: Messi's vision on the field allows him to see openings and opportunities others might miss, making him a great playmaker.
Low center of gravity: His low center of gravity gives him greater balance and agility on the field than most other players.
Timing: He has perfected the art of timing his runs and movements, making it difficult for defenders to anticipate what he will do next.
Control in the air: Despite being only 5'7″, Messi can jump high and win aerial duels against taller opponents, thanks to his excellent timing and technique.
These signature moves and techniques make Lionel Messi one of the most exciting and unpredictable players to watch on the field.
His Comparisons With Other Football Greats
Lionel Messi's impressive football career has led many to compare him with other sports greats. He is often compared to Diego Maradona, another Argentinean player known for his exceptional skills and techniques on the field.
Like Maradona, Messi is a dribbler who can quickly move past defenders and score goals from almost anywhere on the pitch.
However, Messi's skill set isn't limited to just dribbling. He also possesses incredible technique for passing, shooting, and controlling the ball. His precision in these areas has drawn comparisons to Brazilian legend Pele and modern-day greats like Cristiano Ronaldo.
Off-the-Field Facts About Messi
Messi's life includes his wife Antonella Roccuzzo, whom he has known since childhood, and their three sons. He is also heavily involved in philanthropic work through his Leo Messi Foundation, which supports children's healthcare and education initiatives.
Personal Life And Family
Off the field, Lionel Messi has a relatively private personal life. He is married to Antonella Roccuzzo, his childhood sweetheart, and together they have three sons – Thiago, Mateo, and Ciro.
Messi's family has always been his biggest support system throughout his career. His mother, Celia, was his first football coach and still attends many of his games with Jorge by her side.
Aside from spending time with his family, Messi is also passionate about philanthropic work through the Leo Messi Foundation he founded in 2007. The foundation focuses on improving children's access to healthcare and quality education worldwide.
In addition to this, Messi maintains close friendships with fellow footballers such as Luis Suarez and Sergio Aguero off-the-field.
Philanthropic Work Through Leo Messi Foundation
Lionel Messi's philanthropic efforts are just as impressive as his skills on the football pitch. He established the Leo Messi Foundation to improve children's lives through health, education, and sport.
This has resulted in projects such as building a pediatric cancer center in Barcelona and providing scholarships to underprivileged children. The foundation also supports social inclusion programs that empower individuals with disabilities and those from disadvantaged backgrounds.
Business Ventures And Endorsements
Messi is not only a football superstar but also a successful businessman. He has invested in several companies and collaborated with numerous brands. Here are some of his noteworthy business ventures and endorsements:
Messi signed a deal with Adidas when he was 19 years old, reportedly earning him $12 million per year.

He has been the ambassador for Pepsi since 2013 and appears in their advertisements regularly.

In 2017, Messi partnered with Jacob & Co to launch a limited-edition watch collection.

Messi has his own clothing line, "Messi," sold exclusively in Asia.

He invested in the Azkoyen Group, a vending machine manufacturer, in 2018.

Messi also owns an upscale hotel called MiM Ibiza Es Vive, located on the Spanish island of Ibiza.
With these successful business ventures and lucrative endorsement deals, Messi's net worth was estimated at $400 million in 2021, according to Celebrity Net Worth.
Awards, Honors, And Records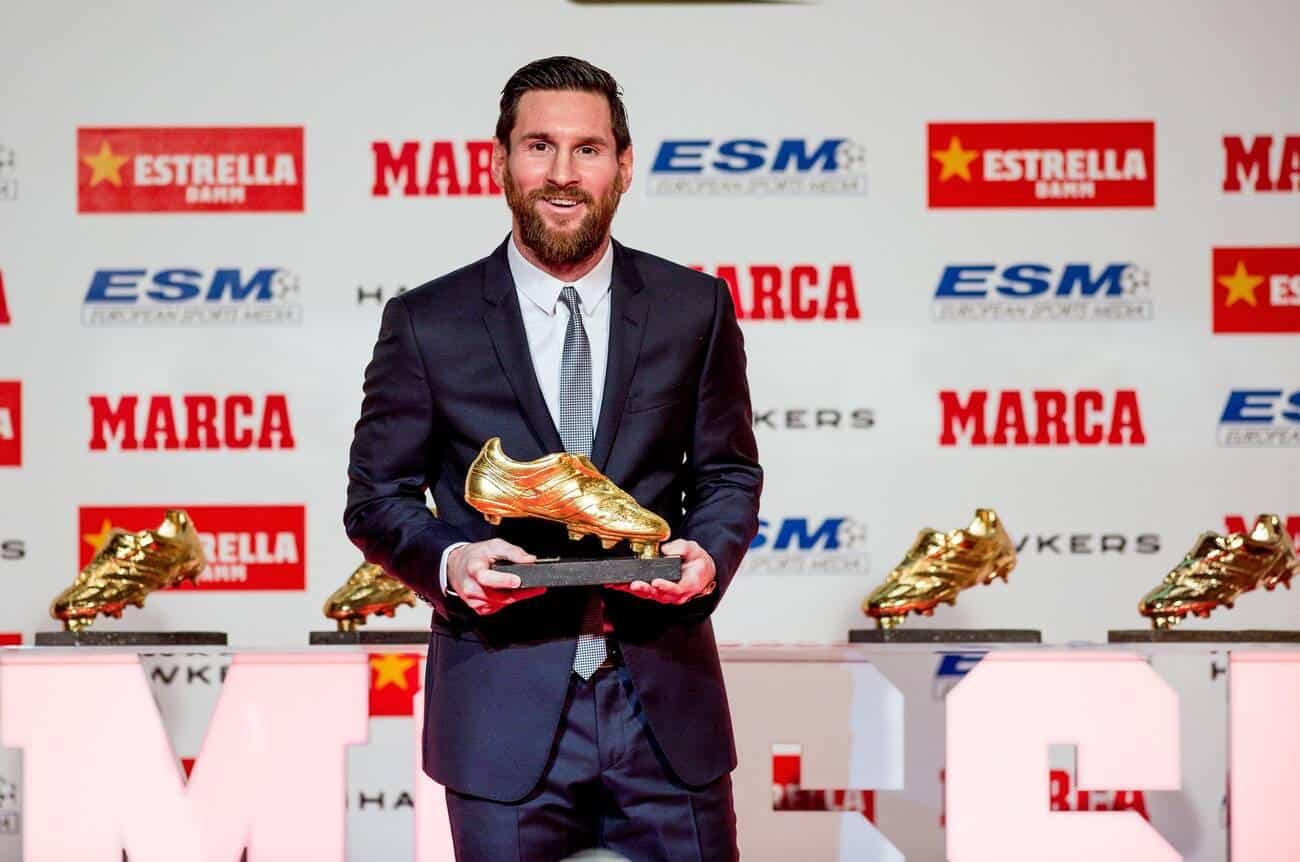 Messi has won numerous awards and honors throughout his football career, including multiple Ballon d'Or and FIFA World Cup Golden Ball awards and La Liga, Copa del Rey, and Champions League titles.
Multiple Ballon D'Or And FIFA World Cup Golden Ball Awards
Lionel Messi has won an impressive number of Ballon d'Or and FIFA World Cup Golden Ball Awards throughout his career. Here are some mind-blowing facts about his achievements:
Messi has won seven

Ballon d'Or awards

, making him the player with the most wins in history. He first won the award in 2009 and won it five more times consecutively until 2015. He then won it again in 2019.

In addition to the Ballon d'Or, Messi has also won the FIFA World Player of the Year award once, in 2009.

At the 2022 World Cup, Messi made history by becoming the first player to win multiple Adidas Golden Balls. This award is given to the best player of each match during the tournament.

Messi has also won four FIFA World Cup Golden Ball awards for being the tournament's best player. He won these awards in 2014, 2018, and twice in 2022.

With these impressive achievements, Messi has solidified himself as one of the greatest football players of all time and continues to inspire young players worldwide to strive for greatness.
La Liga, Copa Del Rey, And Champions League Titles
Lionel Messi is one of the most successful footballers in history, and his achievements on the field prove it. Here are some of the titles he helped Barcelona win:
La Liga championships: Messi has won the Spanish league title ten times with Barcelona, making him one of the top players in La Liga history.
Copa del Rey titles: Messi has also won seven trophies with Barcelona, a record for any player in the competition's history.
Champions League titles: Messi's four Champions League victories make him one of the most successful players in European club football. He played an instrumental role in all four wins, scoring crucial goals and providing assists when it mattered most.
Lionel Messi's impressive trophy haul is one of the reasons why he is considered one of the greatest footballers to have ever played the game. His contributions to Barcelona have been invaluable and have helped cement his legacy as a true football icon.
The Records Messi Holds
Lionel Messi has broken numerous records throughout his impressive football career. Here are just a few of the records he currently holds:
Most Ballon d'Or honors: As previously mentioned, Messi holds the record for most Ballon d'Or honors with seven victories.
Most goals in La Liga: Messi holds the record for most goals scored in La Liga with a total of 474 goals, surpassing the previous record held by Telmo Zarra.
Most Hat-tricks in La Liga: With 36 hat-tricks in La Liga, Messi holds the record for most hat-tricks scored in league history.
Most European Golden Shoes: Messi has won six

European Golden Shoes

, which is given to the top goal scorer across all European domestic leagues.

Most Goals Scored In A Calendar Year: In 2012, Messi broke Gerd Muller's record of 85 goals when he scored 91 in one calendar year.
Youngest Player to Score 200 La Liga Goals: In February 2013, at just 25 years old, Messi became the

youngest player to score

200 goals in La Liga.

Fastest Player To Reach 100 Champions League Goals: In March 2018, Messi became the fastest player to reach 100 Champions League goals after scoring twice against Chelsea FC.
These are just some of the many records Lionel Messi has achieved during his career, and it's no wonder he is considered one of the greatest footballers of all time.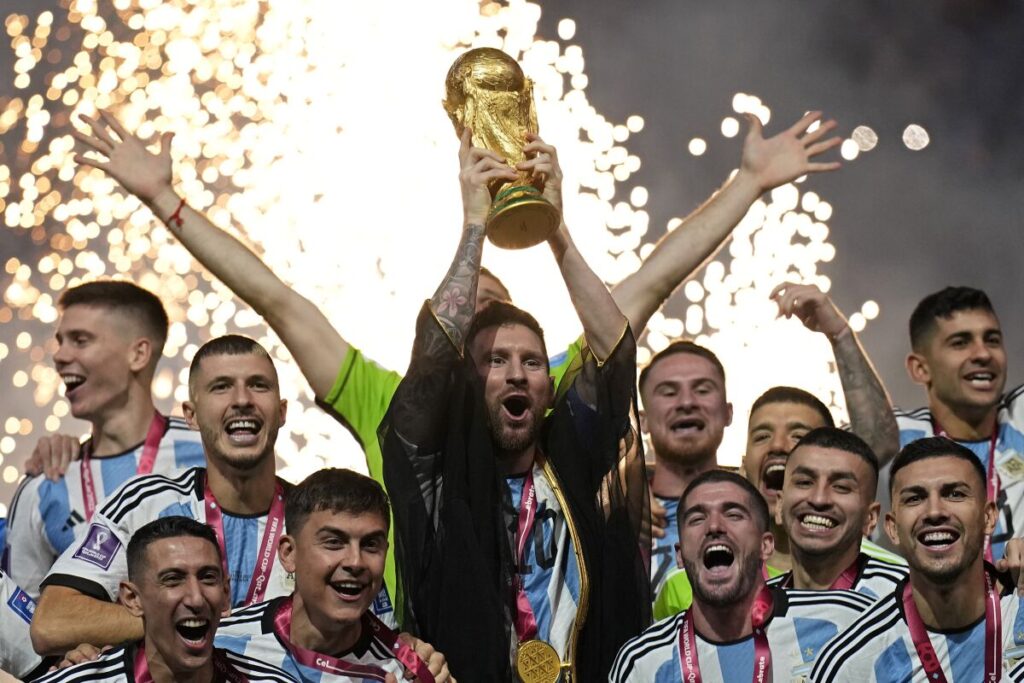 World Cup win in 2022
Lionel Messi had an exceptional 2022 FIFA World Cup, breaking records and leading Argentina to victory. He surpassed Diego Maradona's record for most World Cup appearances for Argentina, making 26 appearances in total. Messi also scored 13 goals, placing him joint-fourth on the all-time list.
He became the first player to assist at five separate World Cup tournaments and broke the record for the most captaincies in World Cup matches for Argentina. Messi's inspiring performance guided his team to the coveted World Cup title in the first World Cup since Maradona's passing.
Impact On the Football Industry
Lionel Messi's impressive skills and unique playing style have inspired thousands of young footballers worldwide and influenced tactical changes in the sport.
Influence On Tactic Changes In Football
Lionel Messi's influence on the football industry extends beyond his impressive performances on the field. His unique playing style and techniques have inspired changes in tactical approaches to the game.
Messi's ability to seamlessly weave through defenders easily has prompted teams to prioritize quick passing and movement off the ball. This shift towards a more technical and fluid style of play has become known as "tiki-taka" and was popularized by FC Barcelona during their peak years, with Messi leading the attack.
Inspiring Young Footballers Worldwide
Lionel Messi has become a role model for young footballers worldwide, inspiring them to pursue their dreams and work hard towards achieving their goals. Many aspiring players admire him as an icon and strive to emulate his impressive career achievements.
Messi's success story proves that talent alone is not enough. Hard work, perseverance, and a strong commitment are essential to greatness in any field or industry.
His journey shows that anyone can achieve remarkable success with consistent efforts and determination.
Future Plans And Retirement
Looking towards the future, Messi wants to finish his career where it all began, back in Rosario with Newell's Old Boys. However, he also has offers from other top clubs worldwide and will undoubtedly have a tough decision to make when the time comes.
Messi's Retirement Plans
Lionel Messi, one of the greatest footballers of all time, has played at the highest level for almost two decades. Although he recently joined PSG in 2021 after his emotional exit from Barcelona, he shows no signs of retiring anytime soon.
Despite being 34 years old and having played professionally since he was 16, Messi's passion for the game remains strong. He is still performing at an elite level both domestically and internationally.
Potential Career Moves
As Lionel Messi approaches the end of his illustrious career, many football fans wonder where he will go next. Some speculate that he may return to his native Argentina to finish his playing days with one of the country's top teams, while others believe he may seek new challenges in Europe or Asia.
Additionally, Messi has expressed interest in pursuing a career in coaching or management after he retires from playing. Several former Barcelona players have become successful coaches at home and abroad, including Pep Guardiola and Luis Enrique.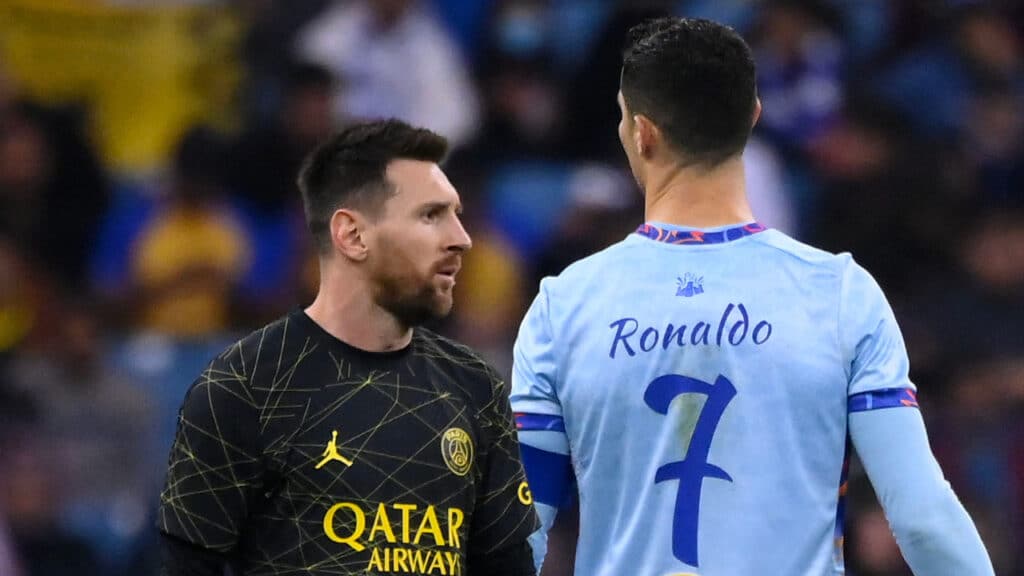 Messi's Rivalry With Ronaldo
Messi and Christiano Ronaldo have an intense rivalry for the title of best football player in the world, with both players pushing each other to new heights.
Intense Competition For Top Honors
Lionel Messi and Cristiano Ronaldo are two of the biggest names in football, and their rivalry is unlike any other. The intense competition between these two players to earn top honors like Ballon d'Or awards and FIFA World Player of the Year titles has captivated fans worldwide.
Both players have been neck-and-neck in this race, with Messi currently holding a record seven Ballon d'Or titles while Ronaldo has five.
Their rivalry also extends beyond individual accolades as they play for rival clubs: Barcelona and Real Madrid, respectively. Their epic battles on the field have produced some of football's most unforgettable moments and cemented their status as game legends.
Differences In Their Playing Style And Approach To The Game
Lionel Messi and Cristiano Ronaldo have distinct playing styles and approaches to the game. While Ronaldo is renowned for his speed and dribbling skills, Messi is celebrated for his agility, quick footwork, and ability to read the game.
Another noticeable difference between both players is their mindset. Ronaldo has a reputation as a fierce competitor who thrives in high-pressure situations.
His work ethic is also impressive, constantly working hard in training even after scoring numerous goals already in matches.
Despite these differences, both players have been phenomenal throughout their careers, with a long list of trophies and records they've achieved.
In conclusion, understanding the differences in their playing style and approaches allow us to appreciate how two of football's most extraordinary talents brought different elements into the game's strategy while achieving great success individually.
Before going to the FAQ, if you're interested, check this article on – the 15 most famous sports persons
Frequently Asked Questions (FAQs):
Now let's uncover some related FAQs about the life of Lionel Messi.
What are some of the most amazing facts about Lionel Messi that people may not know?
Some mind-blowing facts about Lionel Messi include his shallow center of gravity, his fondness for drinking mate tea before each game, and his ability to score goals with either foot at a world-class level.
How many Ballon d'Or awards has Lionel Messi won in his career?
Lionel Messi currently holds the record for winning the Ballon d'Or award – an annual recognition of the best player in football – seven times, more than any other player in history.
How did Lionel Messi get started playing football professionally?
From a young age, it was clear that Lionel Messi had exceptional talent on the football field. Scouts from Barcelona FC saw him play when he was 13 years old and offered to pay for treatment for a growth hormone deficiency to continue developing as a player.
What makes Lionel Messi such an iconic figure within sports culture around the world?
In addition to being one of the greatest players of all time, many people admire Lionel Messi because he is seen as humble and down-to-earth off the field despite his immense success and wealth. He also uses his platform to speak out on social issues such as poverty and education access through various charitable initiatives.
Final Words 
In conclusion, Lionel Messi is a football icon and an inspiration to many aspiring athletes worldwide. Messi's journey is remarkable, from his humble beginnings in Argentina to becoming one of the most recognizable faces in sports history.
His unique playing style and impressive records make him stand out among other football legends like Diego Maradona, Cristiano Ronaldo, and Pele. Off the field, he continues to make a positive impact through philanthropic work and business ventures.
Subscribe to Our Latest Newsletter
To Read Our Exclusive Content, Sign up Now.
$5/Monthly, $50/Yearly