Understanding Solar Finance And The Options Available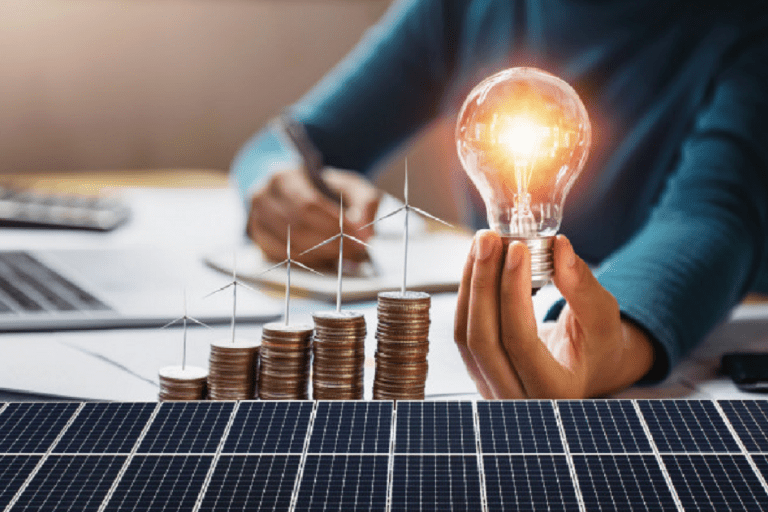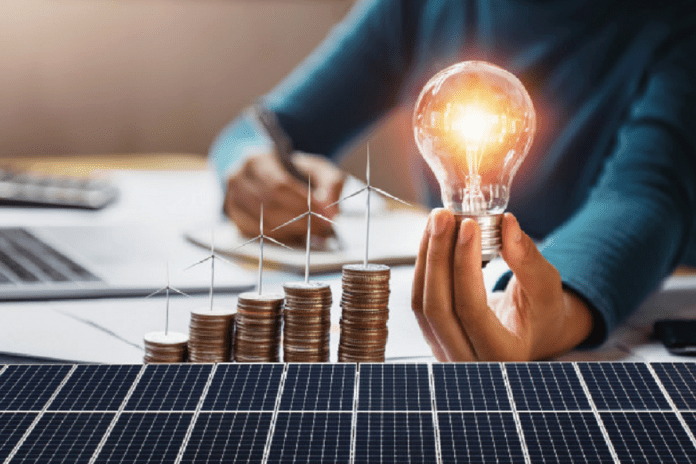 Switching to solar power is a very beneficial choice for your household and the environment. By doing so, you can begin using a renewable resource that offers significant cost benefits. However, the initial purchase and installation costs of a solar panel system can be so prohibitive as to hinder some homeowners from getting one. But, there is good news. An avenue is available to acquire a solar panel system while mitigating the solar panel cost. It is known as solar finance.
Opting for solar finance may be the best way to take advantage of the Federal Government's rebate to aid with solar purchases. These rebates are known as Small Technology Certificates (STCs). However, they currently undergo an annual 7% decrease. Therefore, if you purchase a 6.6kW residential solar system with 12v solar panels in 2022, you may get about $3,069 in support.
So, if you decide to wait until you have enough saved to finance your ideal solar panel installation and it takes you about three years to gather enough funds, you may lose out on almost $1000 in rebate support. Thus, it is better to maximize your savings by taking solar finance.
There are numerous avenues through which you can finance the purchase of solar panels. Some of the available options include:
Brighte Green Loan
Brighte offers a type of credit they refer to as a Brighte Green Loan. The offer avails funds to you, as long as the money goes towards something the lender deems is an environmentally friendly purchase like solar panels, solar hot water products, or a Tesla Powerwall Home Battery System.
Brighte Green Loans utilize the same structures and eligibility criteria as personal loans. However, they differ from conventional personal loans in the specification that their use only finances energy-efficient benefits and products at a reduced rate.
To be authorized for a Brighte Green Loan, you must be:
Eighteen years old or older.
An Australian citizen or resident.
Owning or purchasing a home.
Self-employed, employed, a self-funded retiree, or a recipient of Government Age Pension.
Additionally, you must have a valid Australian driver's license, Medicare Card or Passport and be able to produce bank statements for the last 90 days or your two most recent payslips.
Upon application, Brighte will consider your income, credit score and history, residence status, and past bankruptcy filings. Therefore, you must be prepared to provide the company with all pertinent personal information.
Brighte Green Loans come with a term that varies from 2 to 7 years and a 5.89% p.a fixed interest rate. You can borrow between $1,000 and $30,000 and expect to pay $1.50 weekly towards accounts keeping fees. The company also applies a loan establishment fee.
The primary advantage with Brighte is that they offer a simple, quick application process. Moreover, they provide a fast and easy repayment platform from which you can access a range of services, including loan repayment. And finally, their finance options charge no fees for early repayment.
Plenti
Plenti provides both fixed and variable unsecured personal loans. They link their interest rates to the loan amount, its term length, and other information contained in your application. However, with a good credit history, Plenti can offer a personalized rate whose terms can start as low as 6.5% per annum.
Plenti loan terms vary from 3 to 7 years. Moreover, the company offers numerous plans from which you can select the one that suits you best. For example, Plenti's green personal loan is a flexible finance plan that allows you to borrow an affordable amount between $2,001 and $50,000, depending on your repayment ability over the statd term period.
Plenti does not charge early repayment fees. Thus you can comfortably pay back the total amount earlier. The only caveat is that you must earn more than $20,000 annually to get the loan.
Plenti- previously known as RateSetter- has financed numerous commercial and residential solar systems for many years. Thus the company strives to provide a 'faster, smarter, and fairer' borrowing experience to their customers at every turn. In addition, they have an easily navigable lending platform that streamlines the whole process, from application to payment.
Energy Ease
Energy Ease is an Australian company that provides specific payment options. They specialize in commercial solar and energy efficiency projects. Additionally, the company charges no upfront payments while boasting instant pre-approval on their competitive payment plans.
Energy Ease plans cater to businesses that want to finance their large-scale energy-saving ventures in a bid to reduce their power bills. They have payment plans spanning a vast range (from $3,000 to $5 million) and up to 10-year repayment terms.
Energy Ease solar financing options come in three primary modes: Performance Guarantee Agreements (PGA), Power Purchase Agreements (PPAs), and Loan/Chattel Mortgage.
Performance Guarantee Agreements bear some similarities to Power Purchase Agreements. The main difference is a performance guarantee on your solar system's electricity generation. However, this boon is only available through select premium Energy Ease installers. 
Power Purchase Agreements are perfect for companies that are striving and committed to lowering their carbon footprint but lack sufficient physical space wherein to install a renewable energy system of their own or wish to avoid taking on the liability of upkeep and maintenance.
The Energy Ease Loan/Chattel Mortgage facilitates the purchase and ownership of your solar equipment from the time you buy it but with no upfront costs. Moreover, it allows you to claim any equipment depreciation on your balance sheets. On the other hand, while the equipment serves as loan security, the loan interest repayments are often tax-deductible.
All the solar finance options mentioned above come with pros and cons that you must consider carefully before selecting the financial product that caters best to your solar panel installation needs. However, the advantage that all of them share is the provision for easy monthly installments that are often lower than the amount you will enjoy in electricity savings. Therefore, choosing a solar finance option puts you on the right footing to pull ahead and remain there throughout your green energy journey.
Subscribe to Our Latest Newsletter
To Read Our Exclusive Content, Sign up Now.
$5/Monthly, $50/Yearly