How to Choose The Right Professional Smart Retail Solution?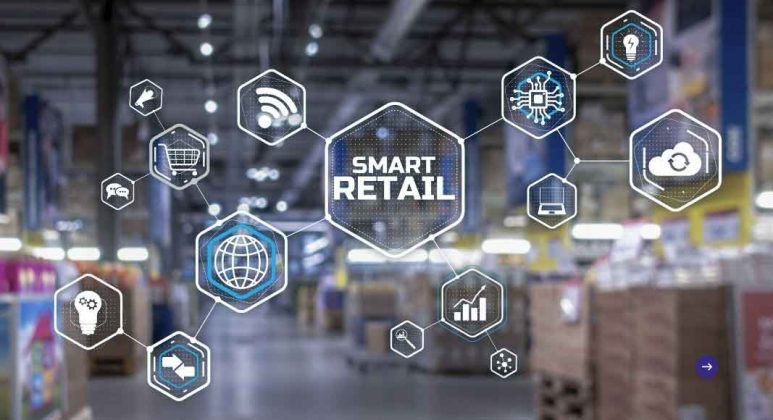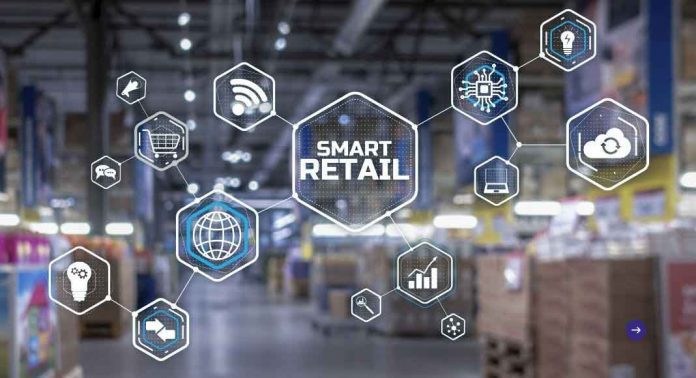 What is smart retail?
Smart retail solution (Smart retail) is defined as the use of Internet and Internet of things technology to understand consumer behavior, anticipate trends, guide manufacturing, and give consumers a diverse and tailored product and service offering. Both physical retail and conventional e-commerce are thought to require transformation, and both require online and offline interaction.
There are three components to the development of smart retail. The first is to accept current technology, develop retail forms, and alter distribution methods; the second is to transition from B2C to C2B and accomplish big data-driven retail, and the third is to employ social customer service to accomplish individualized and precise service.
The major goal is to purchase suitable customized items using intelligent means at any place, through any channel, and for any product service, regardless of consumer type. It aims to utilize the Internet and other technology to better understand consumer behavior, anticipate trends, direct production, and give customers more diverse and personalized products and services.
Do you know why is retail important to customers?
Consumers' expectations of the customer experience have risen above merely discovering and receiving a product, and retailers are competing in this environment. In retail, the human aspect, not the product, is the most significant in drawing consumers and generating sales in-store.
What factors should you consider while selecting a professional smart retail solution?
As internet traffic declines, client acquisition expenses rise, and profits dwindle, the offline retail industry has once again become a fight for e-commerce retail behemoths. To capture the offline retail industry, e-commerce and conventional retail giants have introduced offline new retail in recent years.
Faced with an increasingly competitive market environment and aided by the new retail frenzy, numerous retail businesses are gradually shifting toward informatization and intelligence. The smart transformation of domestic retail businesses is still in its early stages of development. Smart retail solutions have been launched by several firms. So, how can merchants pick the most professional and appropriate smart retail solution from the numerous available?
In reality, whether a smart retail solution can achieve intelligent store management, improve consumer shopping experiences, and increase business efficiency is the key to picking one.
The first problem solved by professional smart retail solutions in the context of rising labor costs in China is to realize intelligent store management, such as the use of electronic price tags to realize intelligent price changes of goods, picking and replenishment, and the use of iBeacon to realize store employees. To minimize the store's labor cost and achieve efficient operation and management, the store's intelligent management, the use of electronic asset management tags to realize the store's intelligent management of fixed assets, and so on.
Consumers' consumption structure, consumption requirements, consumption channels, and consumption conceptions have all changed dramatically as a result of the consumption upgrade. Consumers' consumption requirements have evolved to become more specialized, individualized, and convenient.
As a result, professional smart retail solutions can create smart retail scenarios that appeal to modern consumers, draw customers into the store, and then use various technologies to collect customer shopping behavior data, calculate customer preferences using big data, and perform effective precision marketing. Marketing encourages consumption, resulting in increased customer loyalty and, as a result, increased retail efficiency.
Having been in retail technology industry for more than 10 years, we understand the constant struggle retailers are facing. For this very reason, YalaTech developed a user-friendly electronic shelf label solution that can be deployed and installed by store associates easily without the help of an IT personnel.
YalaTech also fully understands that not everyone is familiar with IT system. Therefore we further optimized our software in terms of practicality so store associates can spend lesser time in learning, thus reducing the cost and time needed for training.
Smart shops are the trend of future physical retail establishments in the new retail age. Retailers must select professional and appropriate smart retail solutions based on their specific demands, and optimize and update operations, marketing, and customer service experiences to increase passenger flow, lower operating costs, and improve shop efficiency.
New retail solutions that are ingenious
It offers smart new retail solutions based on iFlytek's AI core technology, such as unmanned mobile retail, shopping mall navigation interactive machines, food delivery robots, store marketing assistants, and other new retail hardware solutions; and e-commerce. Malls, e-commerce mini-programs, catering systems, and virtual fitting rooms are among the e-commerce platforms being developed. Technical professionals give one-on-one assistance to help the modern retail business update intelligently. Please contact us if you have any questions.
Description of the program
• Unmanned Stoneware Mobile Retail Solution
By combining autonomous driving and new retail concepts, it will be possible to quickly customize unmanned retail models, sound and light packages, product sales, and multi-dimensional marketing solutions such as retail + service + communication based on user attributes, resulting in a deployable unmanned retail network.
• Magic Mirror: A New Interactive and Display Solution
Natural interaction, which can actualize AI interactions such as speech, gesture, and body, is paired with the huge mirror display screen. Welcome signs, navigation displays, gaming interactive displays, shopping guide displays, and virtual fitting screens are all examples of where it is employed in offline retail malls and entertainment scenes. Please hold your horses.
• A robot that delivers food
The robot has an 80-kilogram load capacity and can deliver to numerous tables. It has the capacity to deliver a whole table of food at once, as well as 400 pallets in a single day. Technology for navigation and positioning, 3D obstacle avoidance, and identification of dynamic and hanging objects. Automatic charging, no need for training, simply use and learn.
• Interactive solutions with a guide
It can realize interactive guidance for map navigation, intelligent navigation, information release, brand search, and other functions in chain stores, supermarket convenience, restaurants, and hotels, among other places, by using smart commercial display touch screen devices as the carrier and adding face recognition and voice interaction functions.
• Ingenious new retail assistant
Smart voice, face detection, recognition, and tracking technologies are integrated into the smart store manager robot designed for new retail stores to provide smart retail services such as active marketing, customer reception, regular customer management, smart inventory, and remote store inspections.
• Purchasing smart self-service counters are simple
The purchasing behavior is automatically detected once the door is opened, and the door is automatically settled when the door is closed, using multi-sensor recognition technologies such as image recognition. Back-end administration solution for the provider, as well as a reliable security monitoring system. Customers may use this to create basic unmanned convenience shops.
Conclusion: 
After all everything you need to know about smart retail. As a customer how to find out and choose.
Subscribe to Our Latest Newsletter
To Read Our Exclusive Content, Sign up Now.
$5/Monthly, $50/Yearly