OpenAI's Sam Altman Invests $180 Million to Improve Human Longevity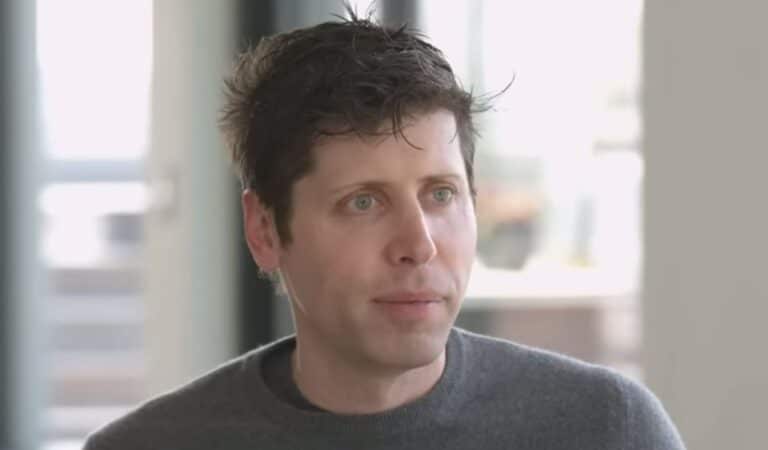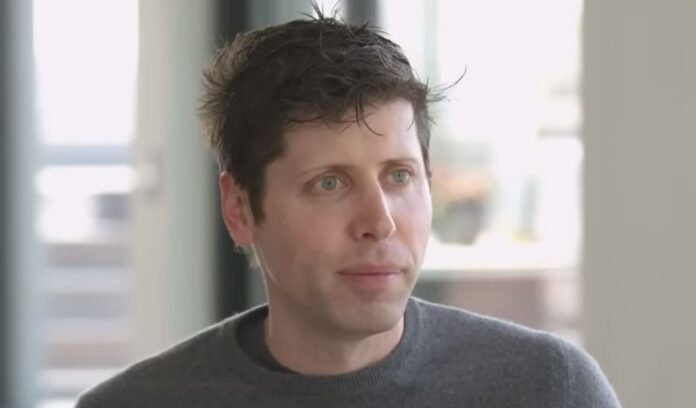 Listen to the Podcast:
Sam Altman, who started OpenAI, has his hands in more than one tech project. The controversial former president of the startup accelerator Y Combinator and current leader of ChatGPT isn't just interested in getting his company's chatbot, powered by artificial intelligence, into classrooms.
He also wants to live forever, or at least longer than researchers think is possible for humans.
As first reported by MIT Technology Review on Wednesday, Altman has made a lot of money with his biotech start-up, Retro Biosciences. The tech entrepreneur is said to have secretly put $180 million into the company, whose lofty goal is to "add ten years to a healthy human life." According to its strategy statement, Retro plans to do this by finding and proving anti-aging mechanisms in mammals other than humans and then applying these scientific strategies to humans.
Retro went public in April 2022. CEO Joe Betts-LaCroix, a Y Combinator graduate and a health startup's founder, led it. At its launch, the company said it had raised $180 million in its first round of funding. According to Tech Review, all that money came from Altman in the form of a confidential check dated 2021. At first, Retro tried to hide the fact that Altman was involved. Yet the company has now gone public with the source of its funding. At first, there were worries that Altman's name could "be a distraction," the outlet wrote.
The report says Altman and Retro to confirm the details of the MIT Tech Review report, but neither Altman nor Retro responded immediately.
Even though the founder of OpenAI is probably bustling managing ChatGPT's viral rise and the AI arms race it started, he's found time to spend money on things that matter to him, like beating back the cold abyss of inevitable(?) oblivion and other elusive, game-changing technologies.
In the same year that Altman put a lot of money into Retro, he put even more money ($375 million) into Helion Energy, a company trying to make nuclear fusion power. Helion wants to make a "limitless source of clean energy" by smashing atoms together, a method that hasn't been solved yet. Note: Even though physicists and the Department of Energy announced a significant breakthrough in fusion energy at the end of 2022, we are still far from a future powered by fusion reactors, no matter how many times companies say it is "10 years away."
And, like fusion, researchers have been trying for a long time to figure out how to make us live longer. Since the beginning of science (and mythology), people have wondered if there is a hard limit to how long a person can live (and made myths about it). But some recent but very controversial research suggests that with the help of specific interventions, people could live much longer than they do now. At least Altman is all in.
Altman is said to have spent all of his savings on a scientific search for a fountain of youth and a distant possible renewable energy source, which cost $555 million. " It's very much He told Tech Review, "I pretty much just put all the money I could get my hands on into these two companies." Still, he thinks the money was well spent. Altman told TR that, for one thing, he is "very sure" that fusion will work. For another thing, he hopes to one day be able to use the money he has given. He told Tech Review, "I hope to use a retrovirus one day."
It's not a big surprise that Altman seems to want to live longer. The founder has known Peter Thiel for a long time. Thiel is well-known for being a strong advocate for getting rid of death. And people in Silicon Valley who can't imagine the world without them are often interested in living forever.
Altman told Tech Review that he became interested in "young blood" research about eight years ago. In this research, fluids from old mice are swapped out with juice from younger mice. Because of this growing interest and a conversation about a 2020 plasma mouse study, he is said to have first told Betts-LaCroix that he wanted to give her money to work on anti-aging. From those first talks, a business relationship grew.
Altman may want to live longer, but just because he has the money doesn't mean the science is there. Irina Conboy, a scientist at UC Berkeley who published the mouse plasma study, told Tech Review, "One hundred million is a number, not a big deal." "Sam Altman is a name I've never heard before," she said.
Subscribe to Our Latest Newsletter
To Read Our Exclusive Content, Sign up Now.
$5/Monthly, $50/Yearly