Why Affiliate Publishers Should Switch to SaaS Affiliate Programs?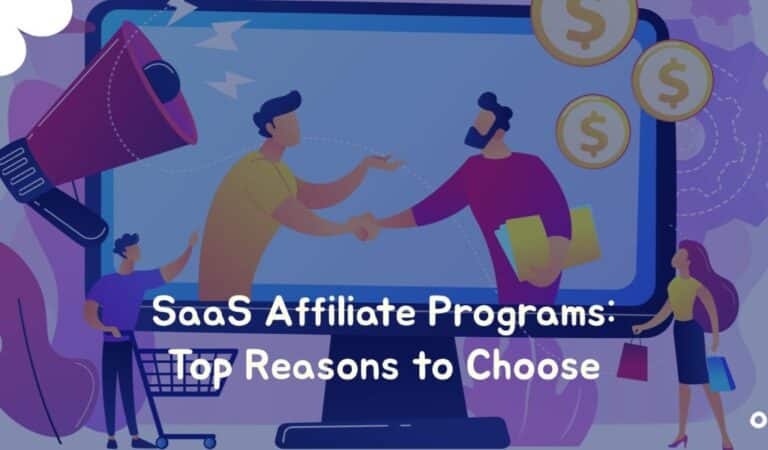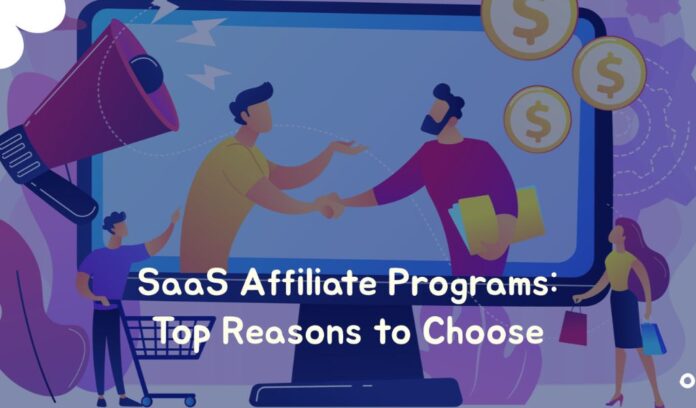 Listen to the Podcast:
In this article, we will explain why affiliate publishers should consider switching from traditional affiliate programs to SaaS, or Software as a Service. We will cover the major benefits of SaaS such as their ease of use and setup, scalability, cost savings, and increased opportunity for success. You will also find some tips on choosing the right SaaS affiliate program for your business.
What Is a SaaS Affiliate Program?
SaaS or Software as a Service affiliate programs are marketing programs that allow companies to earn commissions when they refer customers to a SaaS product. In exchange for referring clients, the organization earns a commission on the sales of the product.
A SaaS differs from a regular partner program as it focuses on software products instead of physical goods or services. Affiliate program SaaS is attractive to businesses because they provide a steady income without requiring a significant investment of time or money. 
Top Reasons to Promote SaaS Affiliate Programs
SaaS offers a unique opportunity to promote software products and services in exchange for a commission. There are many benefits to promoting these programs, and here are some of them.
1. Easy-to-sell
SaaS affiliate programs are incredibly easy to promote since they usually use products that have a wide audience willing to buy them. Furthermore, the SaaS industry is rapidly growing, meaning there is a continuous need for new customers. This means that you can easily find potential affiliates and clients for your SaaS affiliate program.
With the help of this top-paying affiliate program, you can easily promote your products by delegating all the responsibilities of the sales department to professionals. They will promote the tool on their own, and all an affiliate marketer needs to do is add an affiliate link to their website.
2. Recurring Commission
SaaS affiliate programs usually offer a recurring commission. This type of commission is typically paid on a monthly or annual basis, depending on the program.
Recurring commission is an attractive option for affiliate marketers because it allows them to build a steady stream of income over time. Since the commission is paid regularly, it's easier to track and monitor your performance. Thus it is a great way to build a reliable, long-term income. 
3. Transparency
When it comes to promoting SaaS affiliate programs, transparency is a key factor. All the data and information related to the program are available to the affiliate in their personal account. This allows you to better understand and track your company's performance and progress. Furthermore, SaaS products provide analytics, feedback, and assistance, which helps affiliates make more informed decisions about their campaigns.
4. Marketing is Easy
Promoting SaaS is easy since most companies provide marketing materials such as onboarding letters, free trial offers, and promotional materials. All these materials make it easier for affiliates to advertise the product and attract potential customers. 
5. Innovative Products
One of the best reasons to promote SaaS best affiliate programs is that they offer innovative products that can help your business become more efficient. Unlike physical goods, SaaS products are constantly updated, allowing them to stay ahead of the competition and offer the latest technologies. This makes them attractive to customers and gives affiliates the opportunity to make money from the latest products.
Join the PDFLiner Affiliate Program
The PDFLiner platform is an all-in-one solution to PDF-related problems, combining a powerful PDF editor, e-signing tool, and sharing functionality. By joining the PDFLiner Affiliate Program, you can earn a commission for every purchase made via your referral link. You will receive 40% of the purchase amount for new customers and 20% for recurring customers. Here's how to join an affiliate program:
Create an Affiliate Account: Visit PDFLiner's official website, read, and make sure that you understand the Affiliate Agreement. Fill out a short form with some generic data afterward.

Promote the Platform: Use your unique Affiliate Link to promote PDFLiner on your resources such as websites, newsletters, social media channels, YouTube, and more.

Reap the Rewards: When someone using your link buys a subscription to PDFLiner, you will receive the respective commission.
The PDFLiner Affiliate Program also provides you with a dedicated Affiliate Manager who will help you along the way, as well as an informative analytics dashboard. With its help, you can track the performance of your affiliate link and optimize your promotional efforts.
SaaS Affiliate Programs: Faster, Easier, More Efficient
There are numerous benefits to switching from traditional affiliate programs to SaaS. These programs offer affiliate publishers more insights, better performance tracking, and more control over their campaigns and revenue, which can pay off in the long run. Furthermore, SaaS models are faster and easier to set up, and there are no long-term contracts or commitments. By switching to SaaS affiliate programs, you invest in the future of your business.