Russian Doll Season 3: Renewed or Cancelled? [With Updates 2023]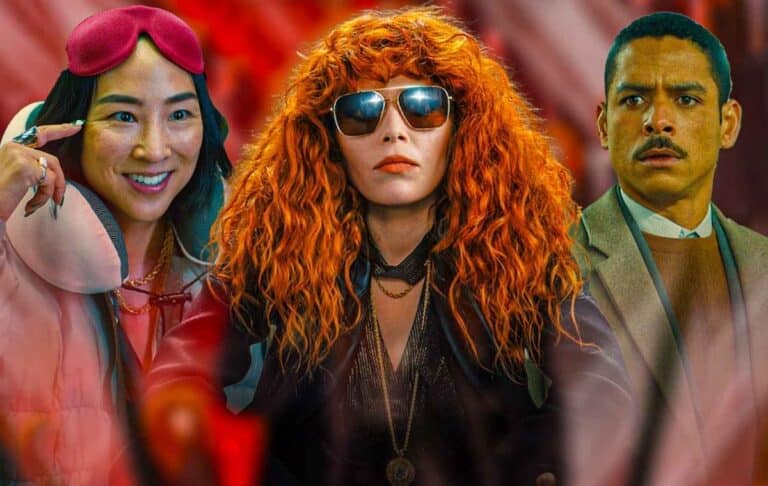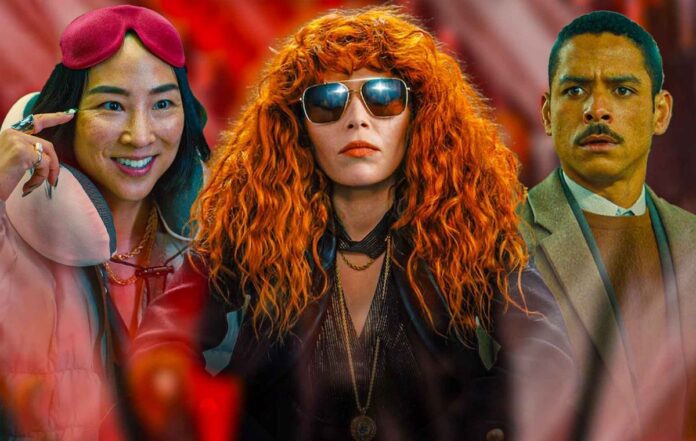 We hope that time really is a flat circle and that Russian Doll season 3 will come around soon. The time-traveling comedy-drama hasn't been renewed by Netflix yet. And it better not be one of the many shows that Netflix has canceled.
In Russian Doll, a game designer named Nadia keeps having the same conversations with the same friends at her 36th birthday party over and over again. If Nadia dies during the event, she starts over at the same point. Nadia finds out that Alan, played by Charlie Barnett, is also going through a time loop. While she is trying to figure out what is happening to her. They work together to find out how they're linked and if they can help each other get away.
In season 2, which takes place a few years later, Nadia and Charlie go on another trip through time. They are taken back in time through a portal in a subway car. For Nadia, it's a chance to make up for what other people did wrong. But she soon finds out that messing with time can have very bad effects that can change the whole universe.
Here's what we know so far about Russian Doll season 3.
Will there be a Season 3 of Russian Doll?
We don't really know. The first season of Russian Doll could have been a complete limited series on its own. But then Season 2 was announced, and it turned out that Season 2 was pretty good. If the show can keep up its wonderfully trippy quality with a compelling story. And themes that make us sort of look at the same things in ourselves that Nadia is looking at. Then why not? Again, Season 2 ends in a way that stands on its own. So even if there isn't a Russian Doll season 3, we can feel like Nadia, Alan, Maxine, and Lizzy are all in a good place. We won't complain, though, if we get to spend more time with these characters.
Back in 2019, which seems like a hundred years ago to us and probably is to the people making Russian Doll. Lyonne told The Hollywood Reporter that while she's open to other ideas. Her plan was for the Russian Doll to run for three seasons.
Russian Doll Season 3 plot
The future of the Russian Doll is uncertain, so it's hard to make guesses about what might happen in the story. Neither Lyonne nor Headland has said anything about what might happen in Russian Doll season 3.
One thing we (almost) know for sure is that time will be messed up in some way. Season 1 was about the time loop, and Season 2 was about going back in time. Maybe season 3 will take place in the future.
That might also fit with what the show has been about so far. In Season 1, Nadia and Alan learned about themselves. In Season 2, they had to deal with their mothers and grandmothers. Russian Doll season 3 could bring the story full circle by sending them on a trip with their kids or grandkids.
Many fans are also hoping that other storylines will come to an end. For example, what's up with Horse, the homeless man? He has been an important part of both seasons. Who is he, and does he have something to do with the time changes?
Alan's love life is another loose end. In season 1, he broke up with Beatrice, which was very hard for him. In the second season, he fell in love with Lenny, who was in the body of his grandmother in East Berlin in 1962. Will he find love for real in the present?
Russian Doll Season 3 Netflix Renewal Status
At the time this article was written, there were no plans for a Russian Doll season 3. But if we think about how the show just came back to Netflix after being gone for three years. It's easy to understand why the streaming service hasn't already promised more seasons.
We don't know how popular Russian Doll's second season is yet because Netflix's top ten lists haven't been updated. In the next few weeks, we'll know more about how well the second season of Russian Doll is doing on Netflix.
Russian Doll Season 3 Predicted Release Date
Even though it's usually possible to figure out when something will come out based on how long it took to make in the past. The pandemic has made it harder to figure out when Russian Doll season 2 will come out. Based on what was planned for season 2, it seems likely that Russian Doll season 3 will come out in the middle or end of 2023. But we won't know when the show will be back. Until we know for sure that the Russian Doll has been picked up for a third season.
Is there a Russian Doll Season 3 trailer?
Of course not! The show hasn't been officially picked up for a third season yet. So unless you find a subway train to the future, you probably won't see a trailer for it any time soon.
Seasons 1 and 2 of Russian Doll can be watched on Netflix. Check out our other Drama articles or our TV Guide to find out what's on tonight.
The latest issue of Radio Times is now on sale. If you want to get each issue sent to your door, you can sign up now. Listen to the Radio Times podcast with Jane Garvey to hear more from TV's biggest stars.
Who would be in the cast?
Russian Doll wouldn't be the same without Nadia. So Natasha Lyonne, who co-created, writes, and sometimes directs the show, will be back for sure. Alan is also a very important part of the show. He's the yin to Nadia's yang. So Charlie Barnett would be back as well. Greta Lee's Maxine and Rebecca Henderson's Lizzy are also important to the show. So they should be back in some way.
Beyond that, it's hard to say. Ruth was played well by both Elizabeth Ashley and Annie Murphy, but by the end of Season 2, she was dead. So unless Russian Doll plays with time a little bit more (which it could! ), that could be the end of that character. We might not see Chlo Sevigny as Nadia's late mother as much as we did in Season 2. But we might see her again in a flashback. And after Chez's storyline in Season 2, it doesn't seem likely that we'll see him again. But Sharlto Copley is such a fun actor to watch on screen that we feel the need to shout out his name and maybe push some buttons to see more of him in the future.
What to expect from the Russian Doll Season 3?
"Russian Doll Season 2 Spoilers Ahead!"
In the first season of Russian Doll, Nadia and Alan were stuck in a cycle of pain, death, and misery, but they were able to save each other by working together.
In the second season, Nadia and Alan were able to learn about the past and see it through the eyes of their mothers. And in the case of Nadia, so did her grandmother. Nadia did her best to change the past so that her family's future would be better, but the universe was cruel, and any changes she tried to make only made what was supposed to happen even more likely to happen. When Nadia brought her baby self to the future, she almost messed up space and time. However, Ruth's death and Alan's help helped her deal with her family's past and her friend's death.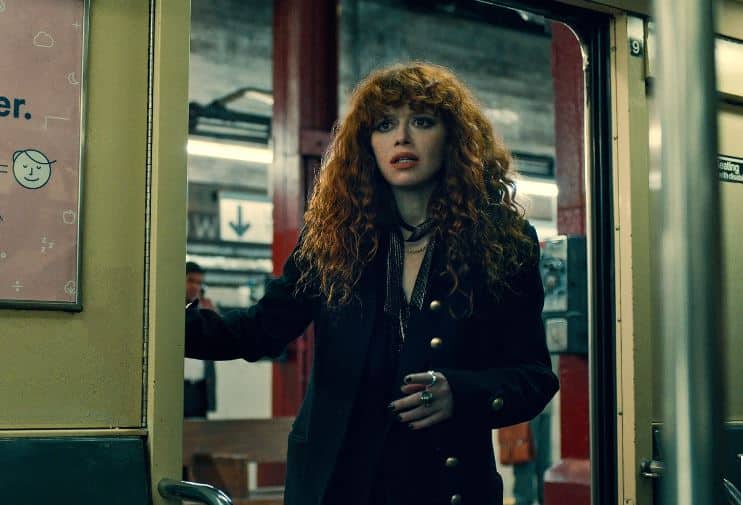 For the Russian Doll season 3, it makes sense to look into the future. From a few days to weeks, months, and even years, Nadia and Alan could keep messing up their future. So they have to work hard to stop any disasters from happening. But because time is so unpredictable and fragile, any changes they try to make will always come back to bite them in the rear.
What could happen if the Russian Doll returns?
There have been no hints about what might happen in the Russian Doll season 3, but as fans of the show, we can guess what the last chapter of the trilogy might be like.
Most importantly, we hope that it will finally tell us who Horse is. The horse is the strange homeless man that Nadia has met several times in the past when she has traveled through time. The season 2 finale hinted that he might even be involved in making them happen, but for now, we don't know what his exact role is (check out more of our Horse theories).
Also, after a disastrous breakup in the first season and a lost love in the second, it might be nice to see Alan finally find a romantic partner in a possible Russian Doll season 3, especially if it is meant to be the last one.
When could the third season of Russian Doll be on Netflix?
Russian Doll's second season didn't come out for 38 months. This means that if Russian Doll season 3 goes the same way, fans will have to wait until June 2025 to see the time-traveling drama come back.
Between the release of season 1 and the release of season 2, there was a global pandemic that stopped all productions around the world.
Any reported release dates are just guesses until Netflix says for sure that Russian Doll will be renewed and production dates are set.
Frequently Asked Questions about Russian Doll Season 3
Will there be Russian Doll season 3?
"Russian Doll", a show that won an Emmy and debuted in 2019. It will be back next week with a new season. Natasha Lyonne, who plays the main character, Nadia, thinks that after two years, people will enjoy the show's dark sense of humor.
Why is the show called Russian Doll?
In both seasons, the name "Russian Doll" has a lot to do with Nadia's journey. A Russian doll is also called a matryoshka doll. It is usually a Russian trinket that consists of a wooden doll that can be opened up to reveal smaller and smaller dolls. The more dolls you open, the more doll shells you find inside until you get to the last doll. which is the smallest.
Is Russian Doll based on a true story?
"Russian Doll" isn't just based on history; it's also based in part on the personal history of season 2 showrunner and star Natasha Lyonne.
Did Natasha Lyonne create Russian Doll?
Russian Doll is an American comedy-drama TV show that started on Netflix on February 1, 2019. It was created by Natasha Lyonne, Leslye Headland, and Amy Poehler.
How old is Natasha Lyonne?
43 years (April 4, 1979)
What was wrong with Nadia's mom in Russian Doll?
Personality. Lenora is odd, and it seems like she might have a mental disorder that makes her act irrationally and get angry. Lenora loves Nadia, and it seems likely that Lenora killed herself because she lost custody of Nadia.
What do Russian dolls symbolize?
The Russian Matryoshka doll, also called a nesting doll, is probably the most well-known symbol of Russia around the world. In Russia, people think that the doll represents traditional Russian values. Such as respect for the elderly, unity in the extended family, fertility, plenty, and the search for truth and meaning.
What is the Russian Doll based on?
Based on a character Lyonne had imagined for a long time. A hard-partying, alternate-reality version of herself named Nadia. The series looks at life and death, goodness and regret, memory, ghosts, family, and the New York City she loves.
Apart from this, if you are interested, you can also read Entertainment, Numerology, Tech, and Health-related articles here: Chicago Fire Season 11, Dynasty Season 6, All American Season 5, Highest paid athletes 2022, My5 TV Activate, Kissmanga, WPC18, WPC16, Highest Paid CEO 2022, Grey's Anatomy Season 19, WPC15, Alexa.com Alternatives, The Resident Season 6, Kraven The Hunter, One Punch Man season 3, The Resident Season 5, Yellowstone season 5, Ozark season 4 part 2, PUBG Redeem Code, Is Windows 11 Free, KProxy, How to play Xbox Games on PC, Ozark Season 5, How to cancel YouTube TV, Churchill Car insurance, The Rookie Season 5, Downloadhub, Ssr Movies, 7starhd, Movieswood, How to Remove Bookmarks on Mac, Outer Banks Season 4, How to block a website on Chrome, How to watch NFL games for free, DesireMovies, How to watch NFL games without cable, How to unlock iPhone, How to cancel ESPN+, How to turn on Bluetooth on Windows 10, Outer Banks Season 3, 
6streams, 4Anime, Moviesflix, 123MKV, MasterAnime, Buffstreams, GoMovies, VIPLeague, How to Play Music in Discord, Vampires Diaries Season 9, Homeland Season 9, Brent Rivera Net Worth, PDFDrive, SmallPDF, Squid Game Season 2, Knightfall Season 3, Crackstream, Kung Fu Panda 4, 1616 Angel Number, 333 Angel Number, 666 Angel Number, 777 Angel Number, 444 angel number, Bruno Mars net worth, KissAnime, Jim Carrey net worth, Bollyshare, Afdah, Prabhas Wife Name, Project Free TV, Kissasian, Mangago, Kickassanime, Moviezwap, Jio Rockers, Dramacool, M4uHD, Hip Dips, M4ufree, Fiverr English Test Answers, NBAstreamsXYZ, Highest Paid CEO, The 100 season 8, and F95Zone. 
Thanks for your time. Keep reading!
Subscribe to Our Latest Newsletter
To Read Our Exclusive Content, Sign up Now.
$5/Monthly, $50/Yearly