World Cup Heads into Epic Finale As France Wins Big Before the Whistle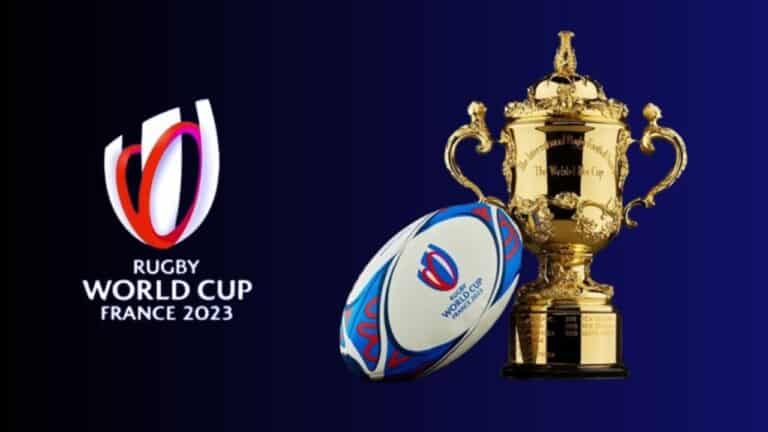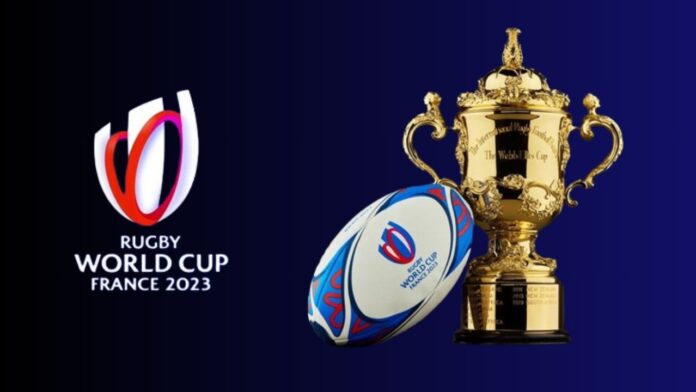 The eyes of the rugby world fixate on Saturday's climactic face-off between favored heavyweights South Africa and New Zealand. Yet host nation France is already emerging victorious, reaping sizable economic gains from the tournament before the final whistle even blows.
France 2023 Organizers Project a Whopping €40 Million Profit for the Country
The France 2023 Organizing Committee optimistically expects around €40 million in profits by the final whistle. These funds will be reinvested into national rugby infrastructure, grassroots developmental programs, and corporate social responsibility initiatives.
This sunny financial forecast is buoyed by impressive ticket sales. Approximately 2.5 million tickets were sold for the competition, ranging from €10 to €950 apiece. The influx of foreign fans has also boosted expectations.
Pre-tournament projections estimated 600,000 international visitors would flock to France for the games. Each visitor is expected to stay in the country for an average of two weeks. Altogether, these foreign fans are predicted to inject close to €940 million into the French economy during their Rugby World Cup 2023 travels.
The broadcasting rights for this tenth edition of the Rugby World Cup have also padded revenues for French media organizations like TF1. Their most recent quarterly report showed media advertising revenues grew by 9.7%, exceeding €350 million. TF1 credited this robust uptick largely to broadcasting rights revenues from the World Cup last month.
An earlier study by Ernst & Young underscored the significant economic windfalls the tournament can produce for host nations. Their analysis found the 2019 Rugby World Cup hosted by Japan achieved the highest economic boost ever for the event. Those games are estimated to have increased Japan's GDP by around €2.75 billion that year. 
France's Rugby World Cup Profits Spotlight Vast Money Gulf Divide Between Rugby & Football
The economic gains France is notching from the 2023 Rugby World Cup shine a spotlight on the monumental financial divide still separating rugby and football on the global stage.
The Rugby World Cup is considered a Top 20 worldwide sports mega-event in terms of revenue generation. Comparatively, the Football World Cup inhabits rarefied air as a consistent Top 3 global money-spinner among sporting events.
This yawning financial gulf manifests in stark monetary figures. Experts estimate the 2023 Rugby World Cup may produce around $500 million for World Rugby, the sport's governing body and event organizer.
Meanwhile, the 2022 Football World Cup held in Qatar is believed to have generated a staggering $7.5 billion for FIFA, football's governing body. That's over 15 times more revenue than rugby's pinnacle event is expected to achieve.
So while rugby's finances are robust, they pale in comparison to the astronomical sums involved in professional football worldwide. This contrast highlights rugby still has plenty of room left to grow commercially on the global stage. In addition, you can also read an article on- Rassie Erasmus: The Mastermind Behind South Africa's Rugby Success
Broadcasting Rights, Sponsorships & Tickets – Where Does Rugby's World Cup Money Originate?
From a revenue standpoint, the Rugby World Cup financially leans most heavily on broadcasting rights sales. This is closely followed by sponsorship deals. Ticket sales and merchandise make up the third pillar of revenue sources.
The broadcasting rights incorporate everything from live match coverage, to highlights packages, news reports, and social media content. The importance of viewership numbers comes into play here.
More viewers and wider broadcasting reach equate to more lucrative broadcasting rights deals for the tournament's organizers. It also boosts the value of event sponsorships. Global brands hunger for maximum eyeballs on their products and services.
The 2023 tournament boasts several marquee sponsors, including Emirates, Mastercard, and French railway operator SNCF. Experts predict these sponsorships could funnel over $100 million into World Rugby's coffers.
While specific financials are generally private, themath guiding these deals is straightforward. More viewers translates into more valuable exposure for sponsors. This dramatically impacts how much sponsors will pay to affiliate their brand with the Rugby World Cup.
A similar dynamic applies to ticket sales. More interest and larger potential audiences allow organizers to charge higher prices for match tickets and packages. With over 2.5 million tickets sold for this year's games, ticketing looks to be a significant revenue stream. Additionally, you can also read about- Accusations of Racial Slur in Rugby World Cup Stirs Controversy
Investing in Rugby's Next Generation is Key to Long-Term Growth
On the surface, rugby may seem like a financial minnow compared to giants like football and basketball. But experts believe rugby demonstrates promising potential for investors looking to capitalize on the sport's expansion.
One major indicator is rugby's surging participation and popularity across nontraditional strongholds like the United States and China. Another positive signal is the growing number of American private equity firms buying into professional rugby.
U.S. money historically flocks to promising sports investment opportunities. America accounts for around one-third of total global revenue in the sports sector. So increased U.S. investor appetite for rugby bodes well for the sport's future commercial prospects.
But for any sport to thrive long-term, experts emphasize sustainable engagement and interest must be cultivated at the youth level. Evidence shows early fandom during childhood deeply shapes future loyalty and engagement into adulthood.
In the past, children's first exposure to a sport often came by attending a live match. But today's digital-native youth are increasingly getting their initial sporting experiences through console games. This poses both opportunities and disruptions when investing in rugby's future fans.
Organizations that adapt and find ways to creatively reach kids where they are now connecting with sports – gaming consoles – will have a leg up. Parents may dream of their child growing up to play rugby professionally. But investing in video games may prove the more profitable play for creating lifelong fans. If you want you can also read- England Vice-Captain Courtney Lawes to Retire from International Rugby
Could a Psychic Rugby Predicting Giraffe Contribute Financially?
Gambling also represents a lucrative financial arena tied to rugby's popularity. And anything driving broader engagement with the sport ultimately fuels more gambling activity.
Enter Obano, a purportedly psychic giraffe in France who has been predicting Rugby World Cup match results. Obano correctly prognosticated France's first match outcome and their win against Namibia.
Strange as it seems, animals who gain fame for sports prognostication can attract curious new audiences to follow the matches. This expands the reach and viewership of the tournament.
You May Find Interest: Rudie van Vuuren: The Amateur who Played in Rugby & Cricket World Cups
During just the first three weeks of this World Cup, an estimated €45 million was wagered online. Any added public intrigue via a psychic rugby giraffe inevitably translates into more gambling on the matches.
Some initially drawn in by quirky side stories like Obano end up becoming devoted lifelong fans. So don't underestimate the commercial value of even wacky viral moments that bring added eyeballs to the games.
As Obano himself might predict, the trajectory for rugby's finances and fandom continues to point skyward. The coming decades seem bright for investors aiming to capitalize on rugby's expansion across nontraditional strongholds. Even a psychic rugby giraffe stands ready to contribute his own mysterious magic along the way.