Rassie Erasmus: The Mastermind Behind South Africa's Rugby Success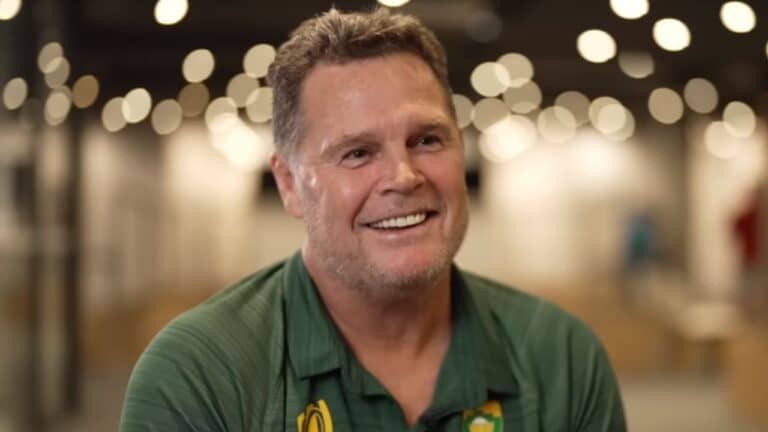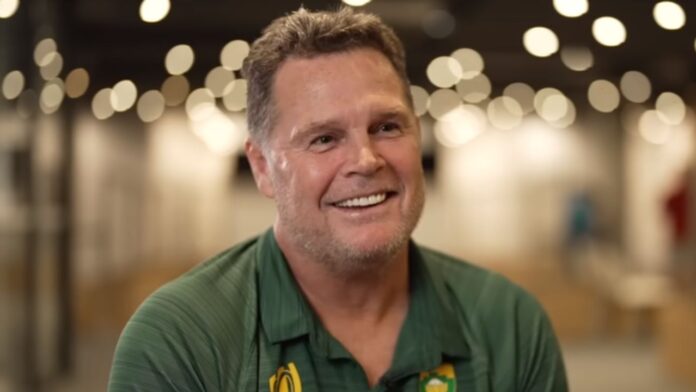 High above the Yokohama Stadium stands, amidst the electric atmosphere of the 2019 Rugby World Cup final, stood Rassie Erasmus, the mastermind behind South Africa's rugby resurgence.
In a pivotal moment, with England narrowing the gap, Erasmus, hand over his mouth, conveyed a crucial message through his headset, setting in motion a play that would be etched in rugby folklore.
At the 55-minute mark, the game was anything but decided. Owen Farrell's penalty kick had just brought England tantalizingly close, reducing South Africa's lead to a mere six points. But in that critical juncture, the Springboks received their head coach's message loud and clear.
Malcolm Marx executed a line-out throw with precision, finding Eben Etzebeth grounded yet ready. This caught the English defense off-guard, a moment of brilliance that shifted the game's momentum. Damian de Allende made a powerful surge in midfield, followed by Faf de Klerk deftly switching play. The forward pack, in a display of unity and strategy, formed an immediate eight-man maul, not seeking to win the collision—a mantra of modern rugby—but rather, taking contact and binding together.
This tactical move, akin to a ram raid, caught the England defense unprepared. Dan Cole's attempt to disrupt the maul led to a penalty, which Handre Pollard confidently converted. From the coaching box, Erasmus's grin was a clear indication of a plan coming to fruition.
This moment encapsulated Rassie Erasmus's approach: innovative, impulsive, and invariably successful, with a hint of paranoia. In the days leading up to the final, his nerves prevented him from drilling the team on this particular move. Concerned about prying eyes from the surrounding skyscrapers in Yokohama, he feared the strategy might be exposed and countered.
Instead, the Springboks rehearsed through a high-tech approach. They utilized a software called 'Outfox,' developed by Erasmus himself, designed to imprint the playbook into the players' minds effectively and efficiently. Through a virtual simulation, each player used a controller to move their graphical representation, coordinating with teammates without setting foot on the pitch. The final rehearsal took place in a hotel conference room, an unconventional setting with beer bottles replacing isotonic drinks. The first real execution of this strategy would be in the world's biggest rugby stage.
Such innovative and fabled tactics not only inspire supporters but also give rise to anthems of admiration. At France 2023, South African fans serenaded Erasmus with a rendition of the Cranberries' 'Zombie,' signaling his pervasive influence and tactical presence in the minds of opponents.
Erasmus's methods have always been unconventional, from using colored lights for sideline communication to taking on the role of a water carrier for on-field access. His approach to the game has kept him in the headlines, yet his persona off the field presented a different picture.
When writer David O'Sullivan first met Erasmus, his expectations were upended. Instead of the extroverted, charismatic figure he envisioned, he found Erasmus to be shy, insular, and somewhat awkward. This contrasted sharply with Erasmus's public persona, where his nervousness was masked by a fixed smile and fidgeting hands. Behind this facade was a man who spoke his mind, sometimes without fully considering the repercussions.
Jaco Taute, who encountered Erasmus both as a player and a coach, observed a different side of him. In 2016, during a challenging period for Munster Rugby following the sudden passing of head coach Anthony Foley, Erasmus, then the director of rugby, stepped in as head coach. His leadership through this emotional ordeal galvanized the team, turning the season into a tribute to Foley. This period highlighted Erasmus's ability to navigate both the tactical and emotional aspects of rugby.
Erasmus's career has been marked by his pursuit of innovation. As a player in the late '90s, he utilized advanced video analysis, learning coding from a friend involved in military technology. His coaching stints in South Africa saw him introduce heart monitors for training, foster a sense of community among players' families, and experiment with colored lights for in-game communication.
However, his quest for an edge has sometimes led to controversy. Following the first Test of the British and Irish Lions tour in 2021, Erasmus released an hour-long video critiquing referee Nic Berry's performance. World Rugby condemned his actions, resulting in a suspension that impacted both his role and reputation. This period was particularly challenging for Erasmus, as he felt the international rugby community turned against him.
Despite these setbacks, Erasmus's impact on South African rugby remains profound. Under his guidance, the Springboks have become a symbol of unity and pride. The team's success, especially that of captain Siya Kolisi and Erasmus, has resonated deeply with the nation.
As South Africa gears up for another World Cup final, eyes are once again on Erasmus. His intelligence, innovation, and unpredictability continue to be the driving forces behind the Springboks' quest for glory. In a game where every move counts, Erasmus's ability to outthink and outmaneuver opponents remains his greatest asset.