France's Rugby World Cup Winning Economically As Well As On The Pitch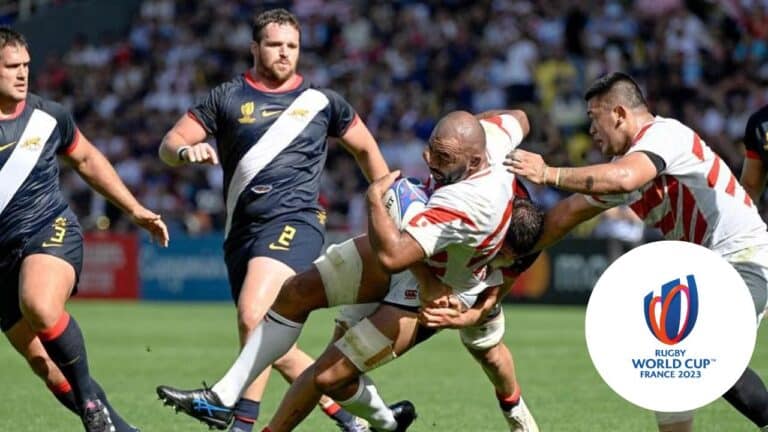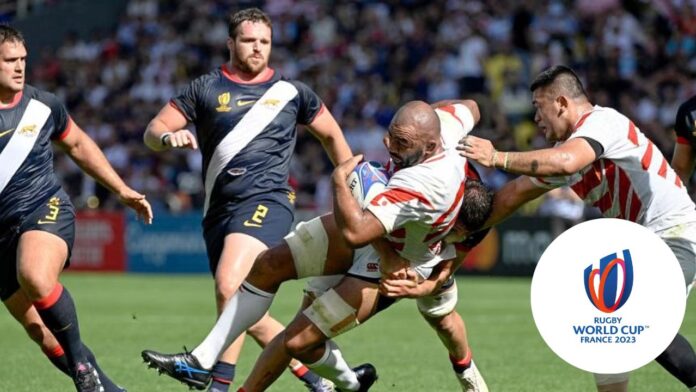 France recently advanced to the quarterfinals of the Rugby World Cup 2023 after defeating Italy last week. While the host country still faces formidable opponents ahead in the knockout stages, it has already emerged victorious in one major arena: the substantial economic windfall generated by hosting the global rugby tournament. 
The Rugby World Cup France 2023 Organizing Committee conservatively forecasts around €40 million in profits, which they plan to wisely reinvest in the sport through social programs, infrastructure development, and growing rugby domestically.  
This financial success is no surprise given over 2.5 million tickets were sold for the event, ranging in price from the affordable €10 seats to the top-tier €950 VIP packages. Total attendance across the entire tournament is predicted to reach 600,000 international visitors staying in France for an average of two weeks each. Altogether, the 2023 event is expected to bring a whopping $1 billion (€940 million) into the French economy based on tourism and spending alone. 
A comprehensive prior report published by Ernst & Young determined the 2019 Rugby World Cup hosted by Japan represented the highest economic impact ever measured for the tournament, impressively boosting the nation's GDP by a remarkable $2.93 billion (€2.75 billion).
"The influx of hundreds of thousands of foreign tourists, coupled with substantial ticket sales and media rights revenues, provides a major injection of funds into the local economy," said Simon Chadwick, Professor of Sport and Geopolitical Economy at Skema Business School in Paris. "Hotels, restaurants, transportation, and retail all see spikes in activity and sales during an event as prominent as the Rugby World Cup," he added. Additionally, you can also read about- South Africa Rushes to Update Anti-Doping Laws, Avoid Rugby World Cup Sanctions
Rugby Lags Far Behind Soccer's Massive World Cup Revenues 
By comparing the Rugby World Cup to other major global sporting events, especially the overwhelmingly dominant FIFA World Cup football (soccer) tournament, the relative financial impact and commercial reach of rugby comes into clearer focus. While substantial for the rugby community, it simply cannot compare to the behemoth monetary might wielded by football on the international sports stage.
"For World Rugby, the governing body and organizers of this particular quadrennial event, total revenues generated may end up reaching around $500 million USD," Professor Chadwick estimated. "In stark contrast, the controversial 2022 FIFA World Cup hosted last December in Qatar is believed to have generated a staggering approximate total of $7.5 billion USD for the organizers."
When it comes to international sporting events, football exists in a league of its own, economically speaking.
Broadcasting Rights, Corporate Sponsorships, Ticket Sales: Where Rugby's Money Comes From
While rugby union may not be able to match the astronomical accrued finances of football during their respective World Cup tournaments, it nonetheless generates substantial multimillion dollar revenues every four years following years of initial heavy upfront investments into infrastructure, marketing, operational costs, and more by the host nation.
The majority of revenues stem from valuable broadcasting rights packages, followed closely by major corporate sponsorships, and lastly from actual ticket sales to the matches and merchandising. Broadcasting rights encompass everything from the coveted live games themselves, edited highlight reels, news reports, and short social media clips. Simply put, the more eyeballs watching on screens globally, the greater the sponsorship appeal and higher the broadcasting rights fees the organizers can demand from media companies.
"In raw broadcasting audience terms, we're talking about hundreds of millions of viewers cumulatively watching some part of the Rugby World Cup action on TV or streaming platforms worldwide," Chadwick noted. "But compared to truly massive global sports events on the same level as the Olympics or the Football World Cup, that viewership figure for rugby is still only in the hundreds of millions, while those other sports command audience numbers in the billions." Bigger global reach and audience viewership numbers inevitably attracts larger corporate sponsorships as well. 
This year's Rugby World Cup France 2023 has attracted several big name sponsors already, including global brands like Emirates Airline, Mastercard, Société Générale, and even a major French railway company SNCF. Expect total sponsorship revenues to surpass nine figures, likely upwards of around $100 million USD for this World Cup edition in France. If you want you can also read- Rugby for Wellness: Science-Backed Health Benefits
Long-Term Investing In Rugby's Global Growth Potential 
Professor Chadwick believes that although still highly niche compared to football, rugby union does attract considerable and growing mainstream investor interest, especially as the sport continues to expand beyond its traditional heartlands.
"Rugby is clearly still in the process of commercial transformation and increased globalization," he analyzed. "The sport is slowly but surely gaining popularity in what were previously considered non-traditional rugby markets, such as the massive population and sports business opportunities offered by the United States, or even a massive future market like China."
"Moving forwards over the next crucial 10 to 20 years, I believe the overall financial and commercial attractiveness and viability of rugby union as a professional sport, entertainment product, and investment vehicle will all change considerably."
Chadwick stressed that the USA's mammoth sports market and commercial opportunities remain the biggest in the world, representing around one-third of total global economic activity in sports. "So the fact that the United States is now finally beginning to take real notice and interest in rugby, and crucially, does recognize its clear money-making potential, is hugely significant for the sport's future."
But when it comes to establishing truly sustainable long-term engagement and fandom with any given sport, Chadwick says the foundation must be built early during childhood. 
"This is absolutely crucial for the long term health and popularity of a sport moving forward. Extensive research and evidence demonstrates that for many sports fans, especially in places like Europe, that first formative sport you ever watched or played, the first team you feel in love with, the first player that captured your imagination as a kid, it all sticks with you for decades. Until you're 80 or 90 years old, that childhood sporting experience remains your team, your player, your sport," Chadwick emphasized. You May Find Interest: How Much Do Rugby Players Make – A Complete Breakdown
This established tribal loyalty and passionate fandom fostered since early youth is what drives the economics of sport through decades of committed match attendance, lucrative merchandise purchases, sky-high television viewership numbers, and everything in between. 
However, in today's digital era, Chadwick acknowledges the traditional foundations for establishing that long-term generational fandom to a sport are changing, thanks largely to the (cont.)