Accusations of Racial Slur in Rugby World Cup Stirs Controversy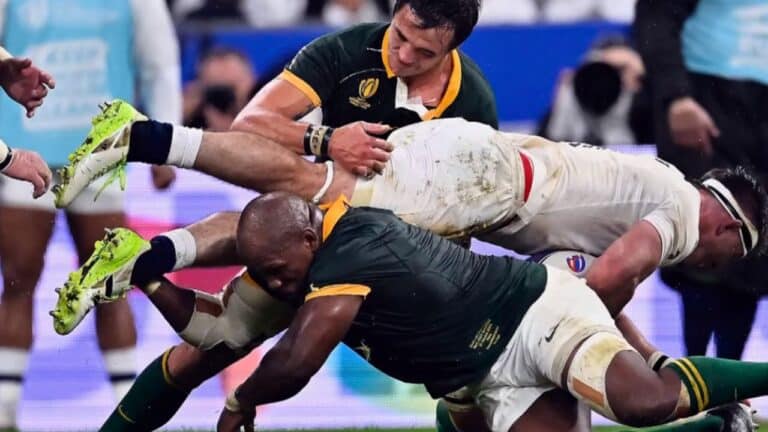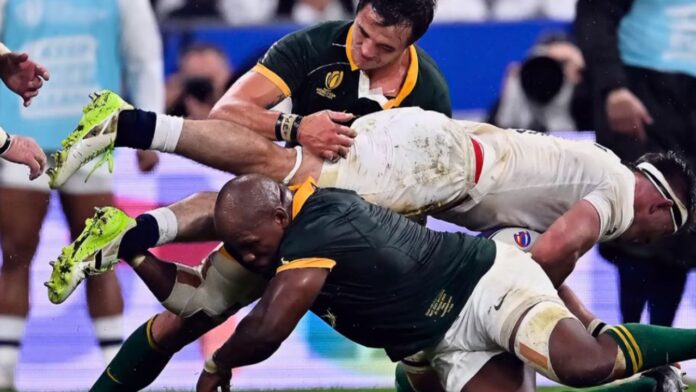 South Africa hooker Bongi Mbonambi has been accused of directing a racial slur towards England flanker Tom Curry during the World Cup semi-final on Saturday.
Curry approached referee Ben O'Keeffe around the 30-minute mark of the match and reported that Mbonambi had racially abused him.
Curry asked the referee what he should do in response. O'Keeffe advised Curry to take no action and that he would handle the matter.
After the game, Curry confirmed an inappropriate comment had been directed at him but declined to elaborate further.
England Have Deadline to Officially Report Incident
Per regulations, England have 36 hours after the final whistle to officially refer any incidents to the tournament's citing commissioner.
With the match kicking off at 8 pm local time on Saturday, England's deadline to provide details to World Rugby falls on Monday morning.
The citing commissioner would then determine whether to initiate a disciplinary hearing against Mbonambi based on England's account and any available evidence.
Mbonambi Refuses to Shake Curry's Hand at Full Time
Video footage after the final whistle shows Mbonambi refusing to shake Curry's hand amid the ongoing friction between the two players.
The exact exchange between them remains unclear. But Mbonambi was visibly frustrated following the accusation of racist abuse earlier in the match.
SA Rugby Launches Own Investigation Into Allegation
South Africa's rugby governing body has started its own inquiry into the alleged racial slur following Curry's official complaint.
SA Rugby said it is taking Curry's claim very seriously and will engage with Mbonambi if any evidence substantiates the accusation of abuse.
Previous Sanctions Over Verbal Abuse Rare
There is minimal precedent for sanctions over verbal abuse alone in rugby matches. Citing commissions have rarely punished insulting or offensive language on the field.
But England prop Joe Marler received a two-game ban in 2016 for an inappropriate comment to a Wales player. A South African player was also fined for an on-field homophobic slur in 2015.
Mbonambi Key to Springboks' World Cup Hopes
Mbonambi is South Africa's sole specialist hooker remaining after an injury to Malcolm Marx earlier in the tournament. A ban would significantly impact their squad depth.
Losing Mbonambi would leave the Springboks relying on converted back rower Deon Fourie as cover. This would disrupt their game plan for the Rugby World Cup final against New Zealand.
In summary, Tom Curry's accusation has cast a shadow over South Africa's World Cup preparations. SA Rugby faces tough questions, while England must decide whether to pursue official sanctions.