Surviving the Wild: A Review of Beretta Hunting Clothes and Survival Gear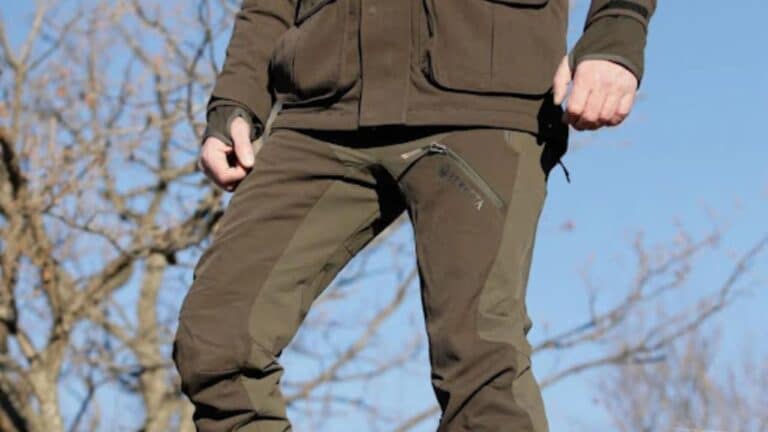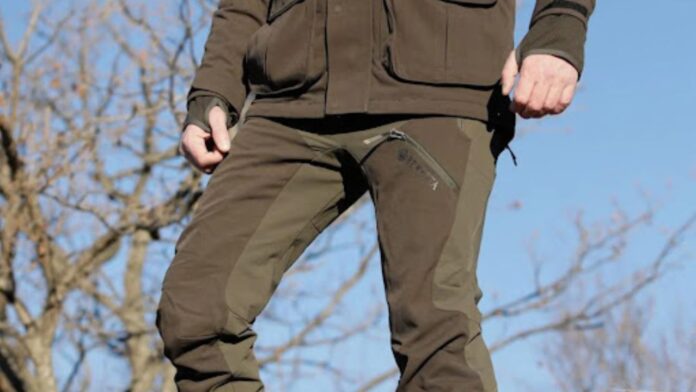 Are you an avid ​hunter surfing the net ​in search of reliable and durable gear for your outdoor adventures? We hope you are because that's who we hope to enlighten on Beretta's profundity in hunting apparel matters. With their commitment to quality and innovation, Beretta offers a range of high-performance hunting clothes and survival essentials that are simply bound to enhance your hunting experience and help you conquer the wild. In this article, we​ will focus particularly on the key features and innovations of Beretta's Mountain Collection 2023, fresh out of the oven.
Introducing Beretta Mountain Collection 2023
Beretta has been in business for many a century, and very few brands can boast the same. Known for their sagacity and exceptional craftsmanship, the brand has released numerous lines of hunting apparel. The Hunting & Outdoor Collection 2023 is their latest release, designed to meet the challenges of four types of terrains. Today's spotlight illuminates the Mountain collection and all the garments it comprises.
This Beretta clothing collection includes hunting clothes and survival gear specifically engineered to provide comfort while boasting durability needed for mountainous regions. The four garments featured in Mountain Collection 2023 are designed with punctiliousness rarely seen.
Strap EVO Vest Review
The Strap EVO Vest from Beretta's Hunting & Outdoor Mountain Collection 2023 is a versatile and performance-driven piece of clothing designed for hunters. It is a unisex 'tri-sacca' vest made of durable polyester, so worry not about it falling apart in the middle of the wilderness. The ergonomic tri-sacca design guarantees maximum wearability, and adjustable shoulder​ straps only add to the high customizability of the vest.
The Strap EVO Vest features multiple pockets and compartments, allowing you to store​ survival essentials and accessories in a very convenient way. Easy access to the equipment may play a pivotal role in whether you return home full- or empty-handed.
The lightweight and breathable construction makes it comfortable to wear even during long hunting trips. The vest's durable and water-resistant fabric protects hunters from the elements, making sure no weather conditions can thwart your plans.
The Strap EVO Vest has already received positive reviews from hunters who have tested it in real-life hunting scenarios. But don't take random people's word for it – nothing compares to a first-hand experience.
Ceramic Face Fleece Review
Mountainous regions are known for being chilly, and nothing can keep creeping cold at bay better than fleece. The Ceramic Face Fleece from Beretta's Hunting & Outdoor Mountain Collection 2023 is designed to provide ultimate warmth, comfort, and dependability in various weather conditions.
Reliable thermoregulation is crucial for staying warm, and the lightweight grid fleece ensures the temperature is regulated in a manner most optimal. The fabric is also breathable and quick drying, making it an ideal choice for active game pursuers. The ceramic print on the outside of the fleece improves the durability of the fabric, enhancing its longevity.
What else can Ceramic Face Fleece offer that a hunter might make use of? The garment is pretty versatile, as it can be used as a thermal layer in combination with an outer shell. If you need a garment to keep you warm and comfortable during outdoor activities, you've found a perfect candidate for the job.
Vertikal Blade Pants Review
The Vertikal Blade Pants from Beretta's Hunting & Outdoor Mountain Collection 2023 have also garnered favorable reviews from hunters and outdoor enthusiasts alike. It's a perfect mix of good looks and performance-driven design.
Constructed with a high-strength fabric, the Vertikal Blade Pants are built to withstand the majority of challenges the great outdoors may throw at you. The fabric is abrasion-resistant and tear-resistant, ensuring that these pants can handle rugged terrains without compromising their integrity.
One of the standout features of the Vertikal Blade Pants is their water-repellent treatment. This feature will keep you dry in wet weather and allow you to stay focused on the hunt without worrying about discomfort caused by moisture. They are also silent, meaning you don't need to worry about pants treacherously giving away your position. 
The pants are equipped with strategically placed pockets that provide ample storage space for essential hunting gear and accessories. Additionally, the reinforced knee and seat areas offer extra protection and durability, and those things can never be excessive.
The Vertikal Blade Pants don't compromise comfort but rather boost it. They are designed with an ergonomic fit, granting freedom of movement so needed during hunting pursuits. The adjustable waistband makes sure you won't lose your pants regardless of your body type. The pants are also compatible with suspenders if you have any.
Bryce GTX Boots Review
The Beretta Bryce GTX Boots are designed specifically for hunting in temperate climates. These boots feature a Gore-Tex Prism lining, which grants them both waterproof and breathable. This ensures that your feet stay dry and comfortable even in wet conditions.
The Beretta Bryce GTX Boots offer supportive cushioning with a PU midsole and an Ortholite insole, providing superior comfort during long hikes or hunts. The boots are designed to provide stability and support, helping you navigate various terrains with confidence.
These boots are constructed with high-quality materials such as suede and Cordura, so durability and longevity are guaranteed. The combination of these materials with the Gore-Tex lining makes the boots both rugged and weather-resistant.
The Beretta Bryce GTX Boots aren't only good for rigorous mountain terrain. Whether you're hiking through forests, or exploring the countryside, they will serve you equally well. This is a reliable choice that offers comfort, durability, and protection for your outdoor adventures.
Testimonials and Reviews
Don't just take our word for it – hear what other hunters have to say about Beretta's Hunting & Outdoor Mountain Collection 2023! The reviews might not be that numerous since the series has just been launched, but Beretta has been in the business long enough to accumulate a great review base. Better yet, try one or two pieces yourself. Vest is my personal favorite, but maybe a different piece caught your eye. Whatever it is, don't hesitate to at least consider it – Beretta's reputation speaks of many things, and reliability is definitely among them. 
Conclusion
If you are serious about your hunting passion, investing in quality gear is only a question of time. Beretta's Hunting & Outdoor Mountain Collection 2023 is a worthy contender for your funds. It offers a range of innovative and reliable products designed to bring your hunting experience to a new level. Explore their range of products and gear up for a reliable and successful outdoor experience. Remember, when it comes to hunting, having the right gear can make all the difference.
Subscribe to Our Latest Newsletter
To Read Our Exclusive Content, Sign up Now.
$5/Monthly, $50/Yearly