Tips to Quickly Clean House Before Guests Arrive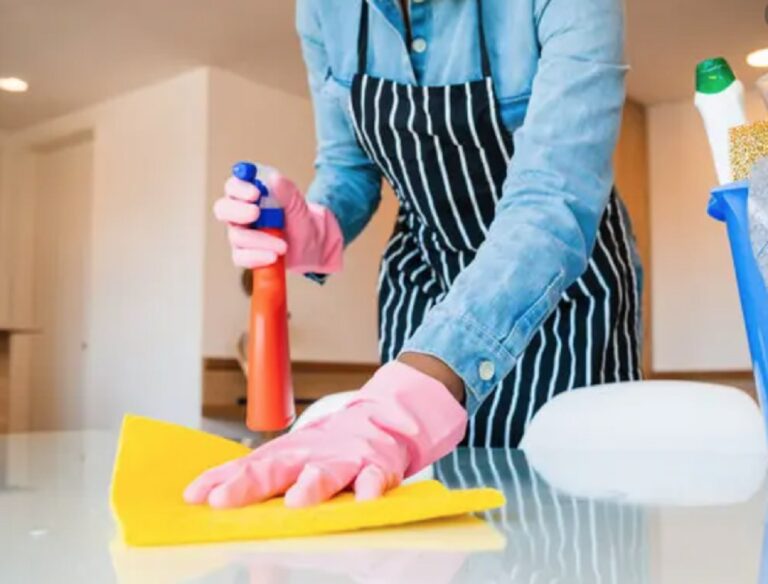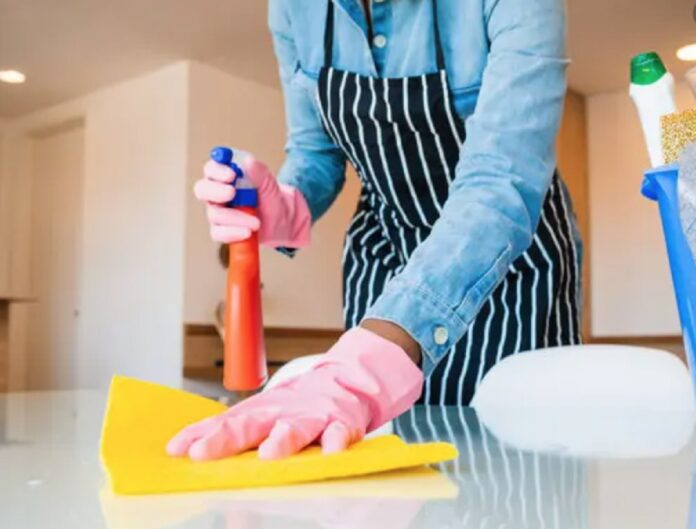 Listen to the Podcast:
Imagine a scenario when you have been working non-stop. The workload is high. It doesn't give you enough time to clean the house. The mess in the kitchen you made during lunchtime is still there. The laundry is on the furniture, waiting for you to fold it. In short, the house is a mess. And you get a call that a friend or family member is coming to visit. What do you do? First, don't panic! Even if you have 10 minutes, you can clean your house. Or at least make it presentable. If you are wondering just how, keep reading.
Toss the dishes away
Did the guest give you an ETA of 10 minutes? And your sink is full of dirty dishes? Now, you cannot clean them up in 10 minutes as you have to make the house presentable. You also have to prepare a few snacks. So, the best thing to do is toss them. If the dishwasher is empty, put the dirty dishes in the dishwasher. If it's full, you can use a plastic storage container to put the dishes in and store them away. Or you can even put all the dirty dishes in a plastic bag and put them away in the pantry or garage. Every guest comes into the kitchen once. You don't want them to look at your dirty sink. So, dump the water out of the dishes. Don't clean or rinse them. Just put it away till the guests go. Once the dishes are out, clean the sink and start a diffuser to make the kitchen smell nice.
Use a spray cleaner
When you buy household cleaning products, ensure to buy a spray cleaner. It is perfect for quickly cleaning countertops, floors, and dining and coffee tables. Spray it over and quickly clean any dust or cooking mess you make. This should be the first step in cleaning the house. It will give the spray enough time to dry. Also, once you clean everything and make the house presentable, you can spray it again. If you are cooking for the guest, it will help clean up any splatter you make. Just ensure there is time for it to dry.
Take a walkthrough of your house
Take a walkthrough of your house with a bag. It will allow you to put away the things that are out of place. For instance, if you see empty bowls lying around rooms or the dining table, pick them up. Then, place it in the dishwasher or just toss them away (see point two). This way, before you start cleaning up dust and dirt, you get rid of everything cluttering the house.
Ensure you clean the high-traffic areas
There are always a few areas in your house getting the most traffic. For instance, you are in the kitchen, so you put the dishes away. Other places and how to clean them are:
Entryway and front door: Concentrate on these areas, as unexpected guests will enter the home through them. Clean the door, and wipe it to ensure there is no dirt. In the entryway, if shoes are lying around, clear them. Put the coats and shoes in their place. Tidy up the plants or decorative pieces there.
Coffee and dining tables: Your guest will sit in the living room. You will serve them snacks on the coffee table. So, ensure you wipe it down and place the snacks there. Whether they stay for meals or not, clean your dining table too.
Prepare the guest bathroom: Your guest will use the bathroom. So, ensure it is clean and hygienic. Fill the soap, and add extra linens. Also, wipe down any dust or water in the bathroom. Lastly, ensure you add a beautiful fragrance to the room.
Take the trash out
If trash is in your kitchen or bathroom, take it out. Trash smells bad and can stink up the entire house. So, always take it out when someone is coming over.
You cannot always have a presentable house. Work, chores, and other responsibilities can mean your house takes a backseat. And it's okay. Use these tips to quickly clean your house the next time your house is a mess and guests are coming.
Subscribe to Our Latest Newsletter
To Read Our Exclusive Content, Sign up Now.
$5/Monthly, $50/Yearly